(This article first appeared in Spanish at Nómada.)
Valeska García and Susy Palacios Zucuy used to get ready for work each afternoon, when the sun was setting and the streets of Guatemala City turned dark. While the rest of the city was just finishing the work day to return home, they were going out onto the streets. That's how they had done it for years, working in a socially stigmatized profession that requires them to be out at night.
They are trans women. Their gender identity has led to their exclusion and ostracism from wider Guatemala society, which pushes them toward the only field where they can make a living: sex work.
For García and Zucuy, as with others in the country who make their living as sex workers, the coronavirus pandemic is about more than just the fear of infection. Staying at home is just not an option.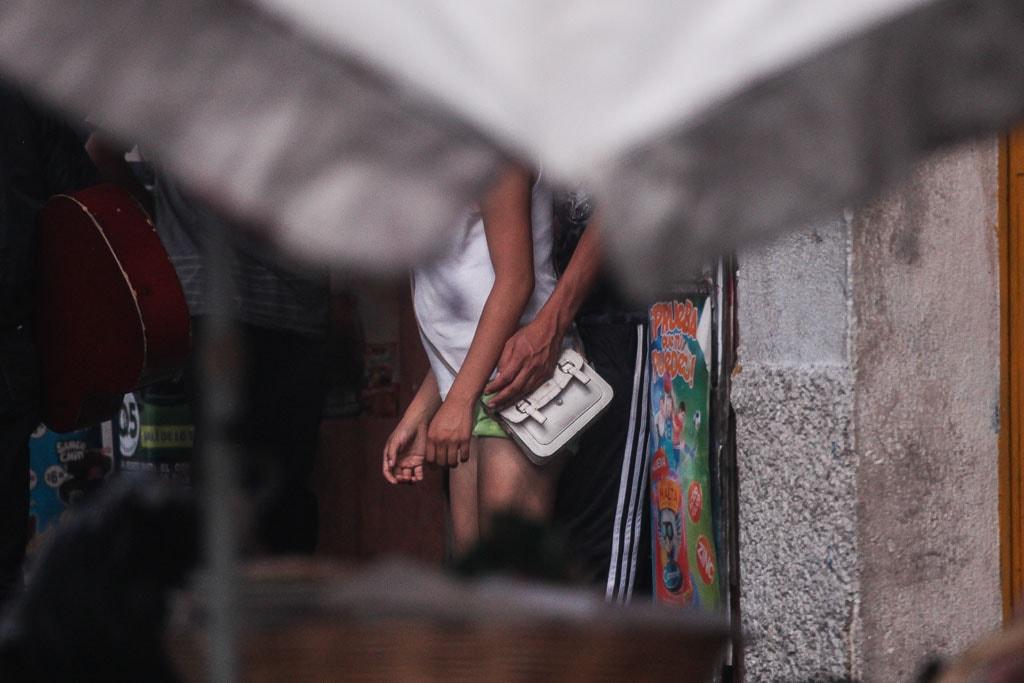 Since last Sunday, García and Zucuy have switched their informal work schedule from night to day to comply with president Alejandro Giammattei's curfew order designed to prevent the spread of coronavirus in Guatemala.
For four straight days at 4 in the afternoon, they have shut themselves in their homes with the rest of the country, but with much less money to be able to pay rent, bills and for food.
"We have the same fear of getting sick as anyone else. But, here we are, out of sheer necessity, and the fact we don't have access to a dignified job," says Valeska García, who now works from 5 a.m. to 3 p.m.
García is thin, with long, black hair. At 32 years old, she has spent the past 10 years as a sex worker in El Trébol in the city's Zona 11. The rent for her home—a room in a hotel that also caters to clients—costs 1,200 quetzales ($154 dollars) per month. But her income has now been cut in half because clients simply don't come during the day.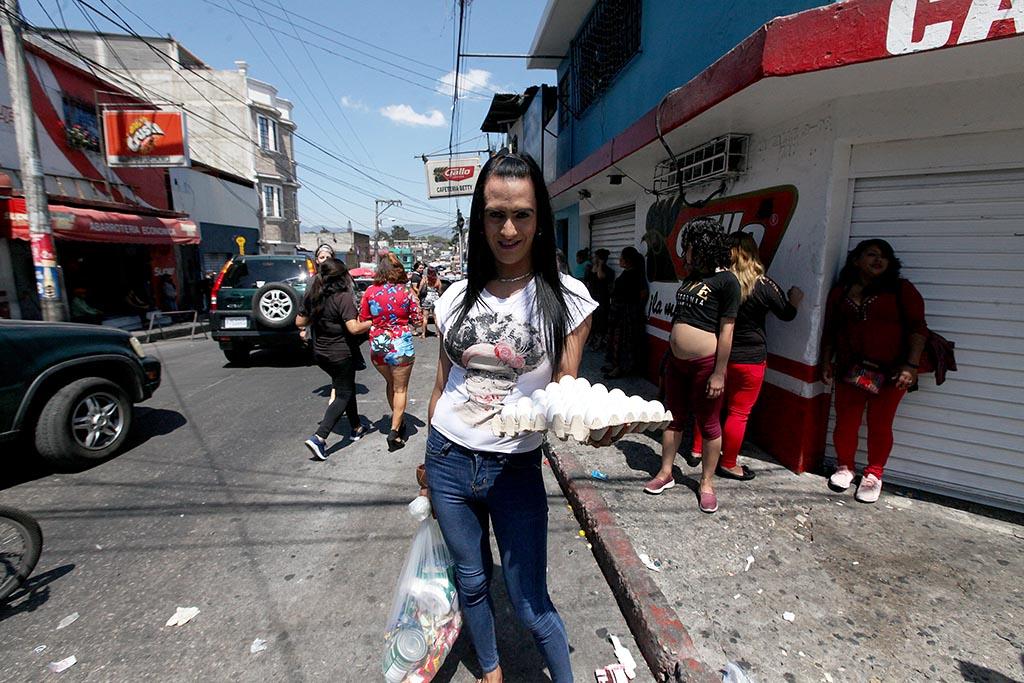 On a good night, Valeska normally has five or six clients. She charges between 50 and 60 quetzales ($6 to $8), but has to give a commission of 10 quetzales ($1.20) to the hotel for each client. That commission money can add up to 1,000 quetzales ($130) every month.
But now there are just two, maybe three, clients per day. Of the few that are interested in Valeska's services nowadays, some try to take advantage of the situation by trying to haggle Valeska down to 25 quetzales ($3). 
Valeska says she's worried about the coronavirus and thinks it's important to make sure it doesn't spread to more people in Guatemala. But she is also on edge not knowing how she will economically survive the pandemic.
Trans Woman, Daughter and Mother
There are no official numbers on how many transgender people live in Guatemala. Stacy Velásquez, director of the OTRANS organization that defends the rights of trans women, estimates that there are more than 5,000 trans women in the country and that around 76 percent of them are sex workers. Many of them live in hotels or on the streets.
OTRANS began to collect supplies to support those trans women who have been affected by the coronavirus pandemic. Equipped with masks and hand sanitizer, OTRANS workers gave the first bags of supplies to 45 sex workers last Wednesday throughout its areas of operation in Guatemala City's Zona 7, El Trébol, and Zona 1. They also donated supplies to five trans women who are prisoners in a detention center in Zona 18.
Susy Palacios Zucuy has spent nearly four decades working around the Enrique Gómez Carrillo Park in Zona 1. Her normal work schedule is from 6 p.m. to 11 p.m.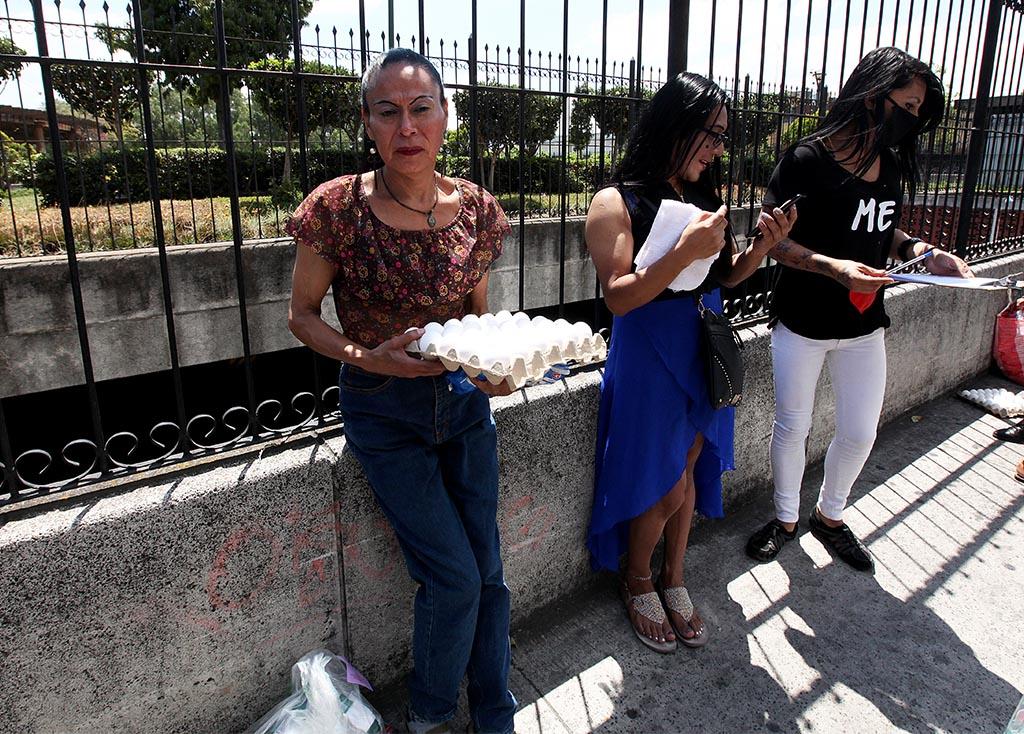 "I remember when the park didn't have any metal bars. The park was open and women would wear dresses or long skirts," she says with a smile. 
The 52-year-old trans woman supports her mother and her daughter and also feels the significant economic impact that the quarantine and curfew are having on sex work. For her, it is an enormous relief to know that she and her family will have food on the table despite the crisis. 
On top of soap, detergent, toothpaste, and toilet paper, each bag given to these trans women contains basic food supplies like sugar, rice, pasta, Incaparina (a protein supplement), beans, eggs, and various canned goods. The bags also contain a list of recommendations for sex workers to take certain precautions against the coronavirus. It's a similar list to the one recently published by the Argentine Sex Workers Syndicate. 
"We know that they don't have any other option, and many continue working in order to survive. So it's better that they be informed and take any possible precautions," says Velásquez.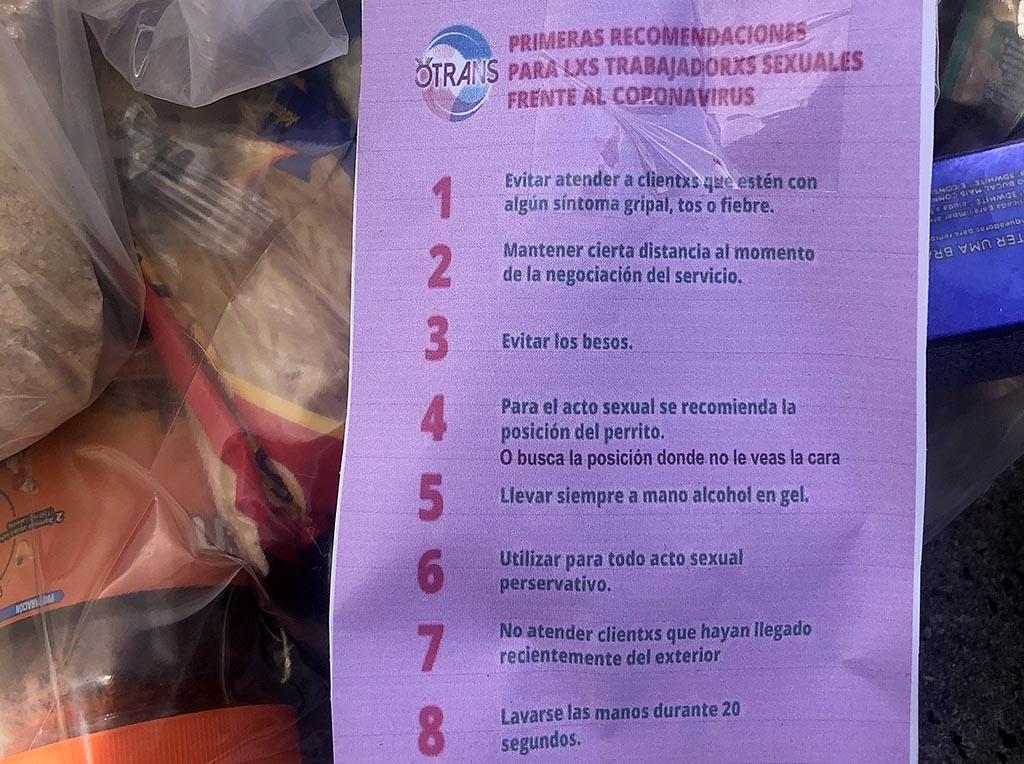 The OTRANS director points out that there is still a lot of help needed, and the supply donation is continuing in order to extend help out to trans women in more remote parts of the country. Those who want to support the cause can reach out to OTRANS on Facebook or via phone at (+502) 54885607.
*Translated by Michael Krumholtz