Saturday, March 26, was the most violent day of the last 20 years in El Salvador. Authorities registered 62 murders in just 24 hours, far more than the average 3.4 murders per day throughout 2020 and 2021. The day before, Friday, there were 14, and on Sunday 11.
Citing the violence, the Bukele-controlled Legislative Assembly convened a late-night emergency session. At 2 a.m. on Sunday, the legislature enacted a 30-day state of exception that suspends the right to association and legal defense, increases the period of detention without cause from 72 hours to 15 days, and allows the government to intercept communications without a warrant.
The legislature did not restrain freedom of movement, but security forces clamped down on movement in communities like San José El Pino, Santa Tecla, a bastion of MS-13 in La Libertad, the department with the most homicides this weekend. The police and military prevented residents from leaving the community after returning home.
By Sunday night, Bukele claimed that police had made almost 600 arrests of alleged gang members over the weekend. "If the 'international community' is worried about their little angels, come and give them food," he tweeted, "because I won't take money from the schools to feed these terrorists."
Human rights groups criticized the state of exception, saying that the measures should maintain respect for human rights and that the restrictions do not enhance police capacity to rein in the violence. Constitutional experts warn that the restrictions infringe on critical due process rights such as habeas corpus that, according to the Inter-American Court on Human Rights, cannot be suspended even during a state of exception.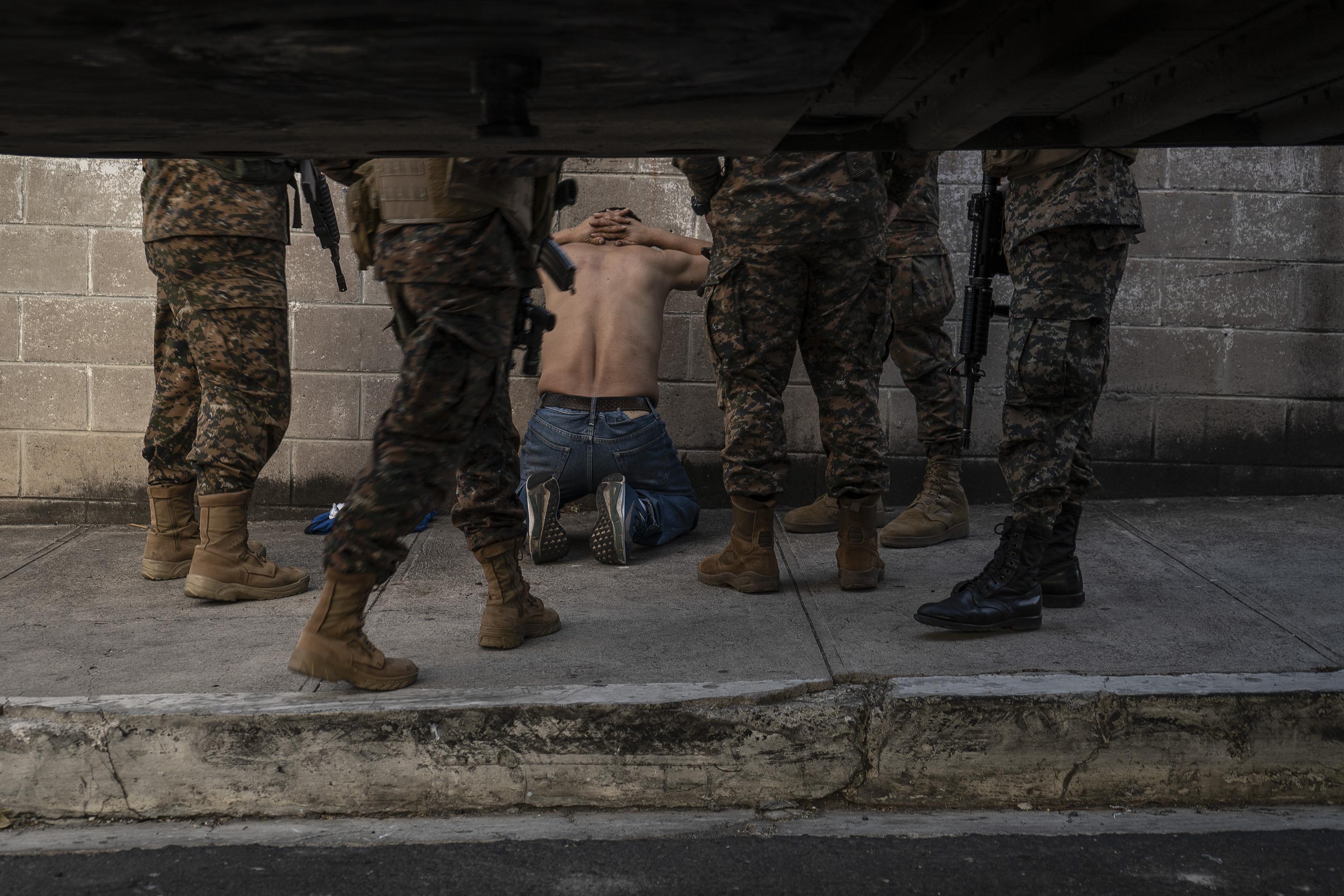 Bukele has repeatedly pointed to his security plan known as Plan Territorial Control as the reason for a consistent decrease in homicides under his administration. However, security analysts note that details of the plan have never been shared publicly and that data does not support the connection. El Faro revealed in September 2020 that Bukele's government negotiated with MS-13 for a reduction in homicides, further casting doubt on the government narrative.
"The gangs are sending a forceful message: They are in charge," Marvin Reyes, spokesperson for the patrolmen's union of the National Civil Police, told El Faro English about the weekend violence. "They are saying that they can increase or decrease homicides when they see fit."
What's Behind the Spike in Homicides? 
Bukele's government has attributed most of the murders to MS-13. Reyes says police data backs this up, because most of the murders were carried out in territory controlled by MS-13. The murders were carried out in a "random manner," said Reyes, and many of the 80 victims were defenseless citizens going about their day-to-day tasks — street and stall vendors, taxi drivers, and construction workers.  
Reyes said the weekend was proof the government's security plan is not having the intended effect. "Plan Control Territorial has remained a name, nothing more," said Reyes. "The authorities don't have control of the territories. This remains in the hands of gangs, who implement laws, rules, or directives for the population."
The homicides are also a message to Salvadorans, said Luis Enrique Amaya, public security researcher and consultant. "The phenomenon of the gangs is not over," he said. 
Just what the gangs want from the government is unclear without transparency from the government and first-hand knowledge of any ongoing conversations, explained Amaya.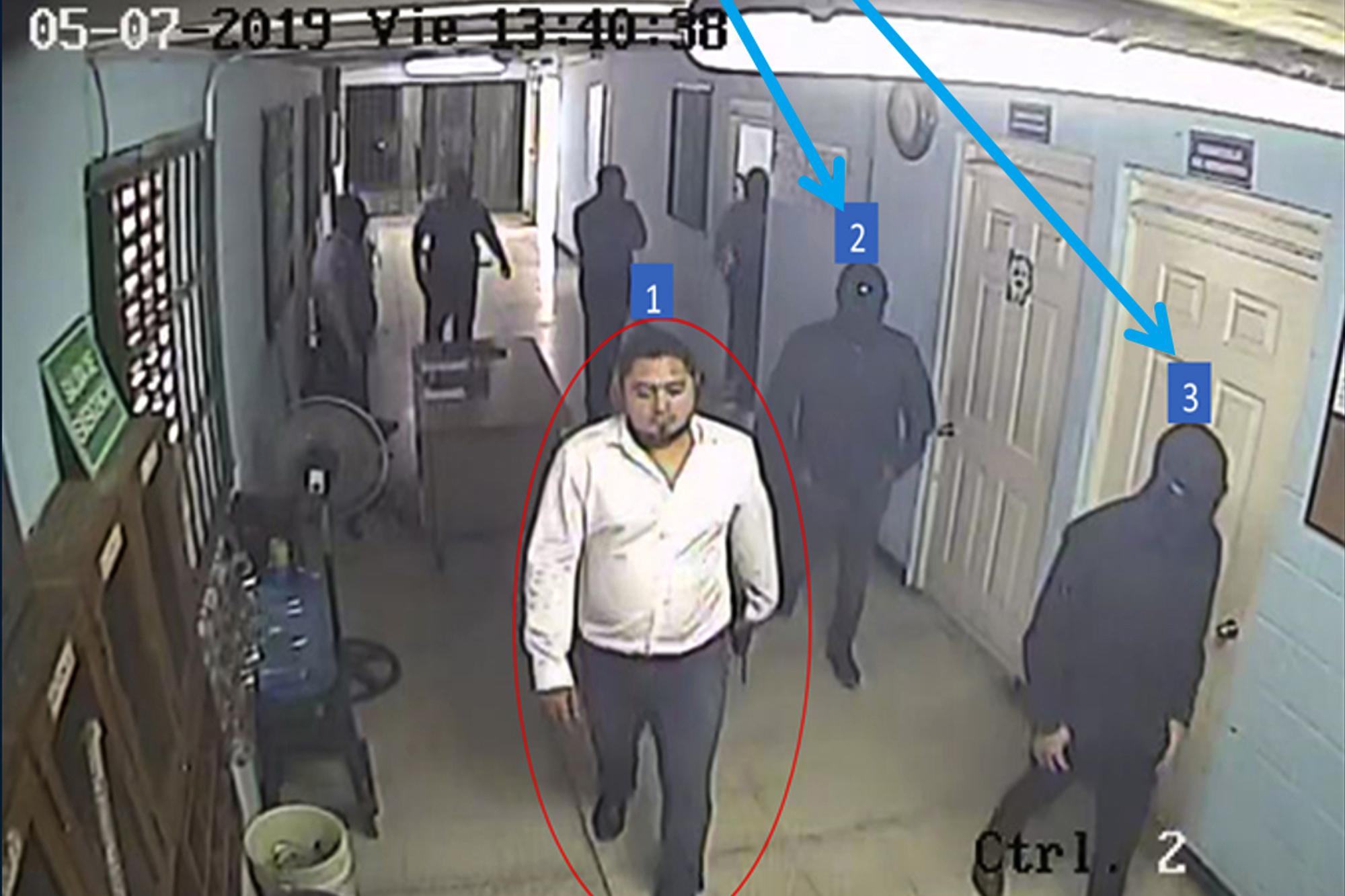 A controversy around extradition requests has recently sparked questions of whether the surge in homicides could be a symptom of tensions in the government's negotiations with gangs. Salvadoran courts have caused a diplomatic rift with the U.S. by refusing to extradite high-ranking MS-13 members.
"If the government wants to signal strength and harshness with the gangs, then it would have to extradite all the members of the leadership of all the gangs that are being requested in the U.S.," Amaya told El Faro English. "If it doesn't do it, all it does is fuel the thesis that what is happening is a negotiation with the gangs."
Recycled Tactics 
Bukele has used the increase in violence to promote mano dura policies similar to his predecessors, even though this approach has fueled successive cycles of gang-police violence and retaliation that contributed to El Salvador's distinction as the most murderous country on Earth in 2015. Bukele tweeted Saturday that the police and military should be "allowed to do their job," suggesting a return to an institutional culture under the past government that encouraged security forces to shoot without consequence. 
This led to extrajudicial killings, as El Faro has documented over the years. "We have the green light, men," one anonymous account, called Comandante Jaguar, tweeted. Bukele retweeted the post.
On Sunday night, Bukele allies circulated a video of soldiers beating alleged gang members. The president then sent a tweet apparently comparing the brutality to Will Smith's violent outburst at the Oscars: "Salvadoran soldier > Will Smith."
"This type of message is dangerous," said Reyes. "PNC agents are not outlaws. There is a legal framework for when they can use lethal force of their weapons to defend themselves or another as part of their duty."
Ursula Indocochea of the Due Process of Law Foundation (DPLF) said that all government discourse at this moment should be seriously questioned. "We've seen many times that it's a strategy of the government to create a problem and later appear as the solution," Indocochea said.
This time, the strategy is a state of exception. Indocochea called this policy "worrying," particularly given Bukele's history of curbing civil liberties amid crises like the Covid-19 pandemic. "This state of exception eliminates many basic guarantees that don't have a reason to be eliminated," she said, "and it could even be used to detain people that have nothing to do with the homicides."
Reyes said he hopes the state of exception is used to "counteract those causing so much mourning and pain for the Salvadoran people," and not for "political persecution, to silence voices that are uncomfortable."
Thanks for your time. If you've gained from getting our work in your inbox, please consider funding independent journalism in Central America, in its most critical hour, at support.elfaro.net.