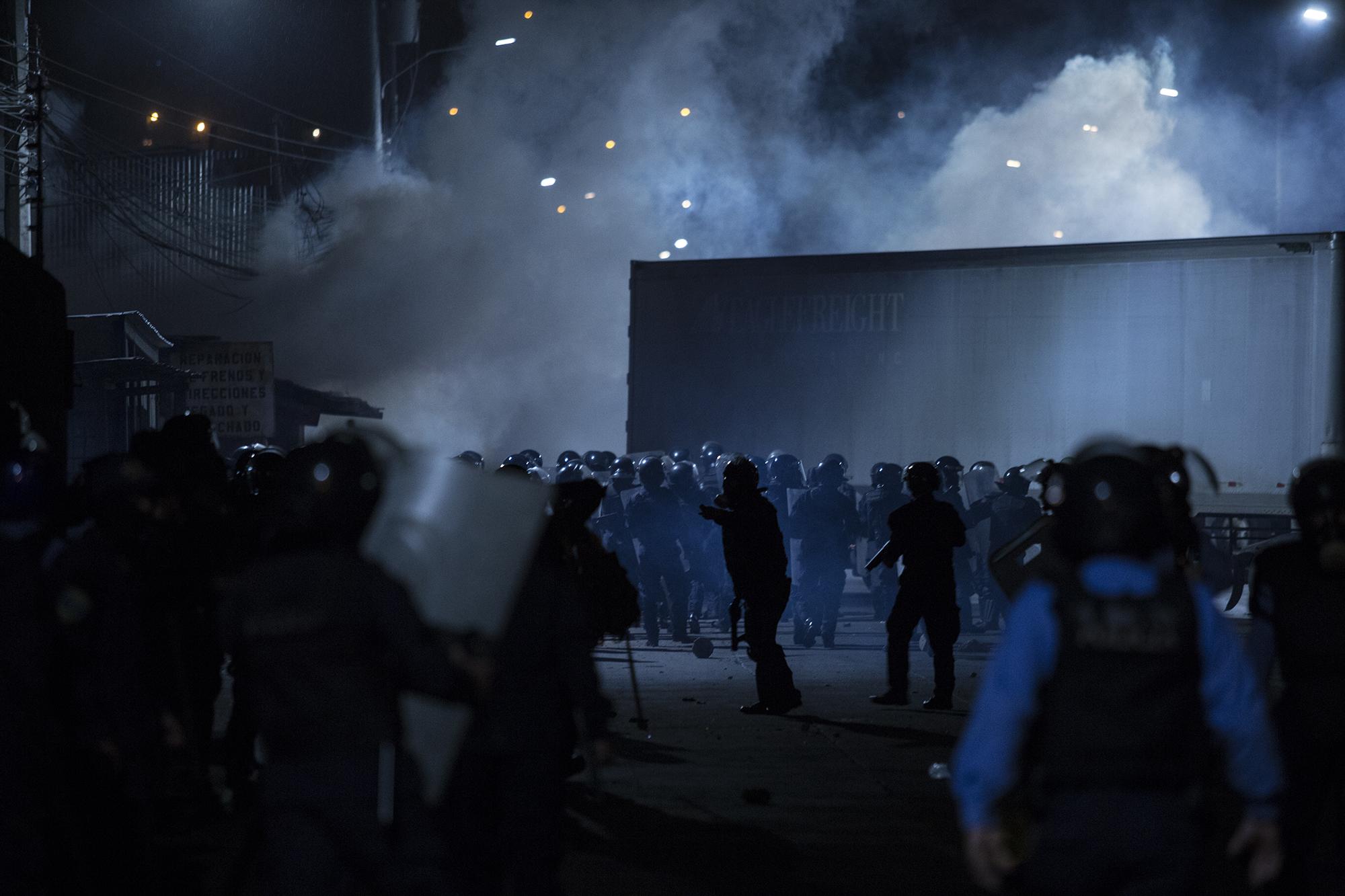 Just days after former Honduran congressman Juan Antonio "Tony" Hernández was convicted on drug and weapons charges in the United States, the U.S. Chargé d'Affaires in Honduras Colleen Hoey was photographed smiling and laughing alongside his brother, President Juan Orlando Hernández. The photo-op was followed by a comment from Michael Kozak, the U.S. State Department's Assistant Secretary for Western Hemisphere Affairs, who called the administration of President Hernández a "reliable partner."
The photograph and comment were typical for the pat-on-the-back and turn-a-blind-eye U.S. strategy in Central America—basically propping up whatever head of state will do the United States' bidding. President Hernández represents short-term stability and somebody willing to bow to U.S. economic and political interests, no matter his alleged involvement in protecting and accepting bribes from drug traffickers and stealing million of dollars worth of state funds.
"President Hernández and other high-ranking officials want to escape accountability, and when they keep trotting out photos showing them being congratulated by high-ranking U.S. officials, it weakens efforts to hold them accountable," said Adam Isacson, Director for Defense Oversight at the Washington Office on Latin America (WOLA).
Weeks earlier, U.S. prosecutors had amounted the president's brother's criminal conspiracy to state-sponsored drug trafficking, which had also directly influenced the outcome of the last three presidential elections. Yet, despite the conviction, it's been business as usual between the United States and Honduras.
***
Over the last decade, the United States has poured hundreds of millions of dollars of support into Honduras, one of its biggest regional allies, despite credible allegations that past and current administrations have been engaged in outright criminal conduct.
The Central American nation has long been a focal point of U.S. efforts to spread its influence throughout Latin America. In 2016 and 2017 alone, the US government bestowed Honduras with almost $400 million dollars to help combat drug trafficking, provide police and military with equipment and training, promote economic growth and development, as well as improve the justice system and prevent violence, among other efforts, according to data from WOLA.
But this assistance hasn't always helped ensure good practices. Some of the funds have gone directly to militarized police units like the Tigres, a force created in 2012 specifically to fight organized crime that has been dogged by corruption allegations involving some of the country's most high-profile drug traffickers. The money has also been funneled into the National Police, even while former police chief Juan Carlos "El Tigre" Bonilla Valladares, among other high-ranking police officers, is alleged to have played a central role in facilitating drug trafficking and been involved in extrajudicial murders.
To counteract simply lumping funds into the coffers of corrupt and violent agencies, the United States has supported important police reform initiatives and anti-corruption commissions designed to address such rampant corruption and impunity. However, heading police reform efforts is Security Minister Julian Pacheco Tinoco, himself accused of accepting bribes from some of Honduras' most notorious drug traffickers. At the same time, the very political actors that have been the target of anti-corruption investigations have used their own power and connections to hamper or block probes into their alleged misconduct.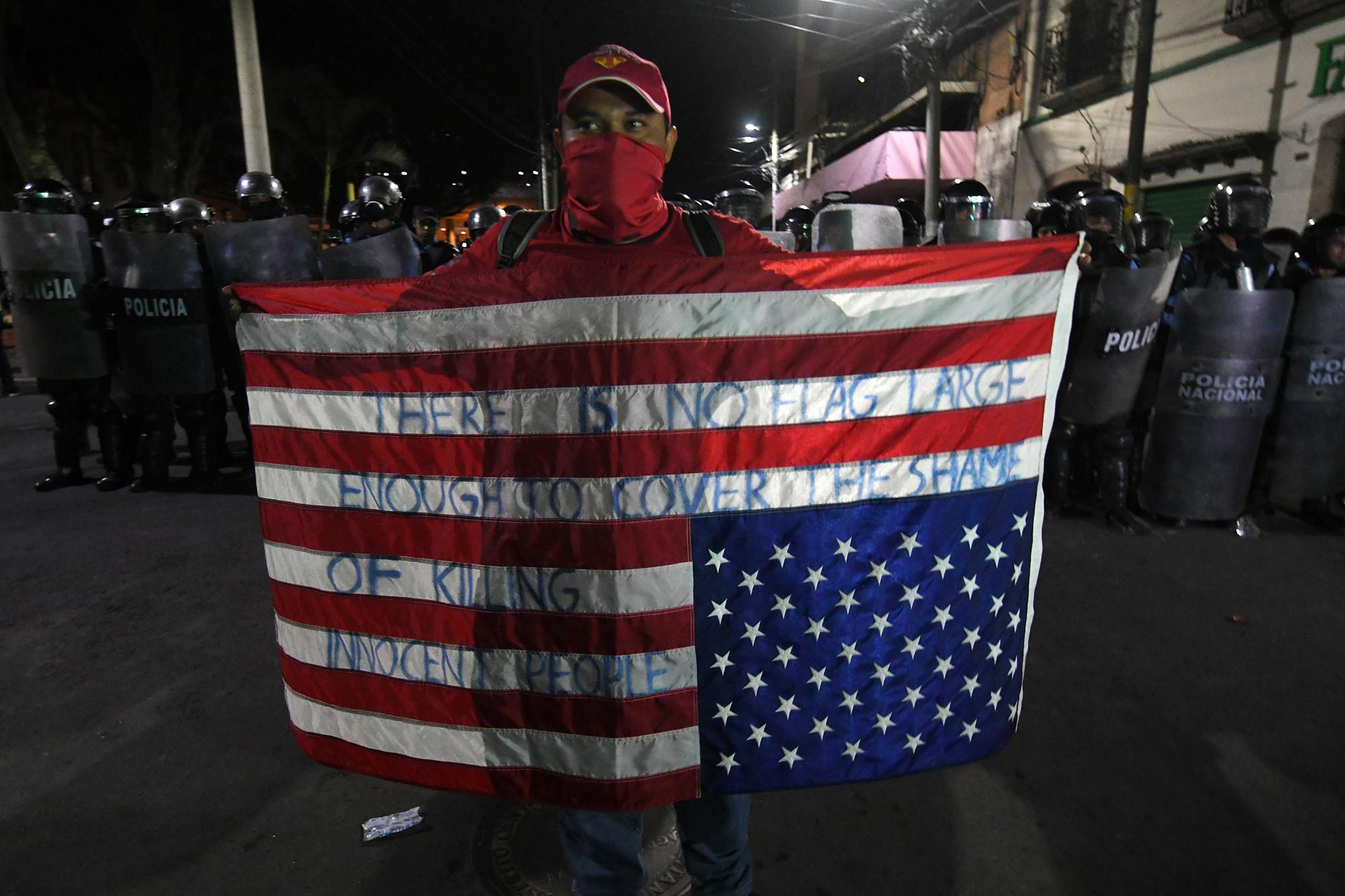 Unwavering U.S. support for Honduras has also reaped considerable political damage. In legitimizing the National Party administrations of former President Porfirio Lobo and sitting president Juan Orlando Hernández in the aftermath of the 2009 coup d'état, the US government backed the ousting of democratically elected President Manuel Zelaya.
That support has fostered "a long-term and hideous disaster that's continuing to worsen," said Dana Frank, a professor at the University of California, Santa Cruz. "It's helped destroy the rule of law and the criminal justice system, while opening the floodgates for corruption and impunity to inundate a criminally controlled government."
Both former president Lobo and current president Hernández have been accused of accepting millions of dollars in bribes from notorious drug traffickers—such as former Sinaloa Cartel capo "El Chapo" Guzmán and Cachiros leader Devis Leonel Rivera Maradiaga—to fund various political campaigns in exchange for providing protection and allowing drugs to flow freely through the country en route to the United States.
Even so, the United States gave its stamp of approval to President Hernández's highly questionable victory during the 2017 presidential election after he walked back a constitutional ban on reelection to run again. This came despite calls from international organizations for new elections due to widespread allegations of electoral fraud, which prompted protests that were violently repressed. Security forces "made intentional lethal use of firearms" in quelling the demonstrations, according to the United Nations. At least 30 people were killed after the dust settled, some from gunshot wounds to the head.
"The U.S. government has completely ignored a huge amount of evidence showing that so many [government officials] have serious allegations of corruption and involvement in drug trafficking, which essentially allows them greater political capital and bolsters their position in confronting these kinds of charges," said Annie Bird, Director of the Guatemala Human Rights Commission who has done extensive research on impunity and corruption in Honduras.
State institutions have also suffered immensely under the post-coup administrations. A corruption scandal first uncovered within the Honduran Social Security Institute (IHSS) in 2014 saw government employees steal hundreds of millions of dollars from the institution, some of which President Hernández admitted helped fund his 2013 presidential campaign. Before him, Lobo was also accused of diverting at least $1 million in government funds destined for social programs to pay for his own presidential security, in addition to awarding government contracts to businesses owned by the Cachiros drug trafficking clan.
Politicians pilfering state institutions has become almost standard practice in Honduras, of which the United States is well aware. In May of 2019, for example, the U.S. State Department released a corruption report identifying 13 current and former Honduran officials accused of engaging or facilitating corruption. Many of those singled out have direct ties to President Hernández and the National Party.
What's more, a Univision investigation revealed the "systematic embezzlement of public funds" by top government officials—including members of President Hernández's family—using a network of 53 non-profit organizations that laundered "the majority" of some $70 million they received over the last 10 years.
The National Anti-Corruption Council and Honduran think tank FOSEDH estimate corruption and mismanagement robs the country of around $1.5 billion annually, or about six percent of its gross domestic product. A 2017 report from the Carnegie Endowment for International Peace went so far as to call corruption the "operating system" in Honduras.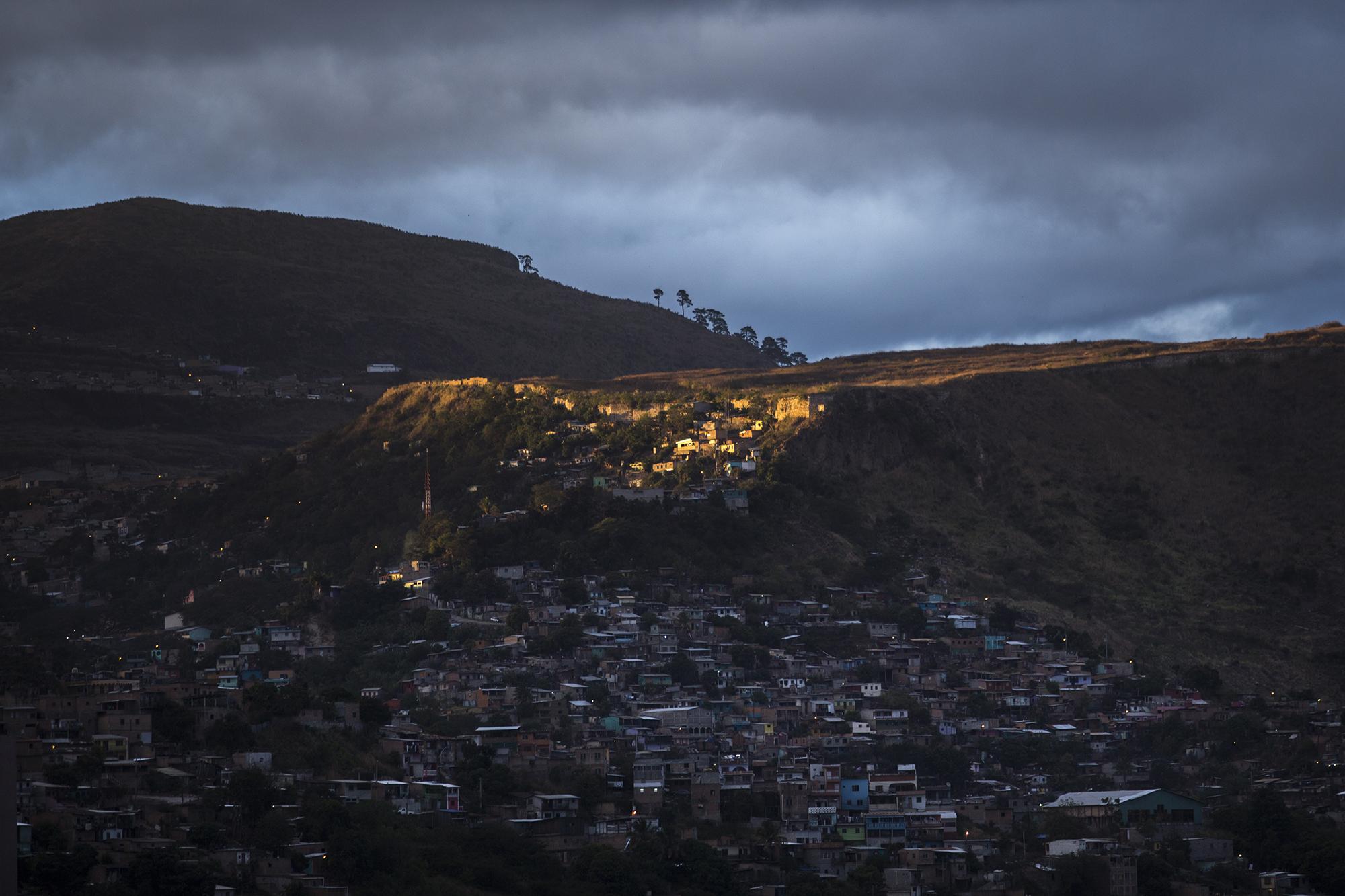 Meanwhile, the country's education and health systems are hanging on by a thread amid the U.S.-backed heavy-handed focus on security, which has come with deadly consequences. A May 2017 watchdog report identified at least three instances in 2012 where deadly force was used during joint operations carried out in Honduras by the National Police and the U.S. Drug Enforcement Administration (DEA). Behind the scenes, however, public institutions have been hollowed out by severe budgets cuts and corruption scandals that have looted their resources, putting both sectors on the brink of collapse as teachers and medical professionals demand more support and funding.
The National Party administrations that took office following the coup have also promoted neo-liberal economic policies, opening the country's natural resources up to private investment. Thousands of hectares of land used for subsistence farming have been repurposed for the lucrative palm oil industry, while other territories sacred to Indigenous communities have been taken over to make way for hydroelectric dams at the expense of local populations that were never consulted, a direct violation of Honduran law.
The government has effectively prioritized the interests of elites and wealthy investors over Honduras' most marginalized communities. In the process, Honduras has become one of the most dangerous countries in the world for environmental defenders fighting to protect the land and its resources. The brazen high-profile murder of activist Berta Cáceres in 2016 put this reality into the international spotlight, while many other attacks and killings of activists have taken place since.
Still, U.S. support hasn't wavered, all but undermining efforts to hold those accused of ravaging the country accountable.
While the United States does not hold all of the blame for the current state of Honduras, there's no denying how destructive its continued support, financial or otherwise, has been for a large share of Hondurans.