Guatemala and Ukraine, though a hemisphere apart, have something in common: a trail of corruption leading to the top of both of their governments and private sectors. They share another commonality: for several years, the United States supported pro-transparency organizations' fights against kleptocracy in both countries. That all changed, in both countries, when Trump took the White House. 
As the U.S. Congress heard testimony during impeachment proceedings from November to December 2019, numerous diplomats testified in an effort by House investigators to shore up accusations against Donald Trump. One of the testimonies caught my attention: that of ex-ambassador Marie Yovanovitch.
Yovanovitch represented the United States in Ukraine from 2016 to 2019. During her tenure, she oversaw U.S. anti-corruption efforts and supported pro-transparency organizations in Ukrainian civil society, an effort creating powerful enemies in the Slavic nation. At the start of 2019, a disinformation campaign against her gained visibility in the United States through Fox News and other Trump-friendly news outlets, which painted her as a puppet for George Soros and Barack Obama. Numerous stories accused her of covering up the actions of Joe Biden in Ukraine as well as opposing Trump's will. The campaign was ultimately successful: Trump fired her.
Still hurting from the scuffle, Yovanovitch explained to Congress that she was unsurprised that the Ukrainians who "preferred to play by the old, corrupt rules" had conspired against her. What she found disconcerting, though, was that they "found Americans willing to partner with them." The Ukrainians working to frustrate the anti-corruption efforts found support from U.S. officials close to Trump.
This statement has a familiar ring: in a far-off Central American country, another nest of corruption likewise found U.S. officials willing to bolster their interests using the same tools: lobbyists and disinformation campaigns. In their respective anti-corruption campaigns, Ukraine and Guatemala have traveled parallel tracks.
According to the State Department, both countries pose real threats to U.S. national security, albeit for different reasons: Guatemala, for the hundreds of thousands of migrants desperately trying to reach U.S. soil; and Ukraine, because the United States and Russia are currently waging a proxy war on its soil. In both countries, U.S. analysts identified corruption as the core threat to their interests. In Guatemala, corruption is synonymous with poverty and migration. In Ukraine, it converts public officials and businesspeople into easy targets for Vladimir Putin.
In keeping with the State Department's analysis, the Obama administration poured massive investments into reforming the justice systems of both countries.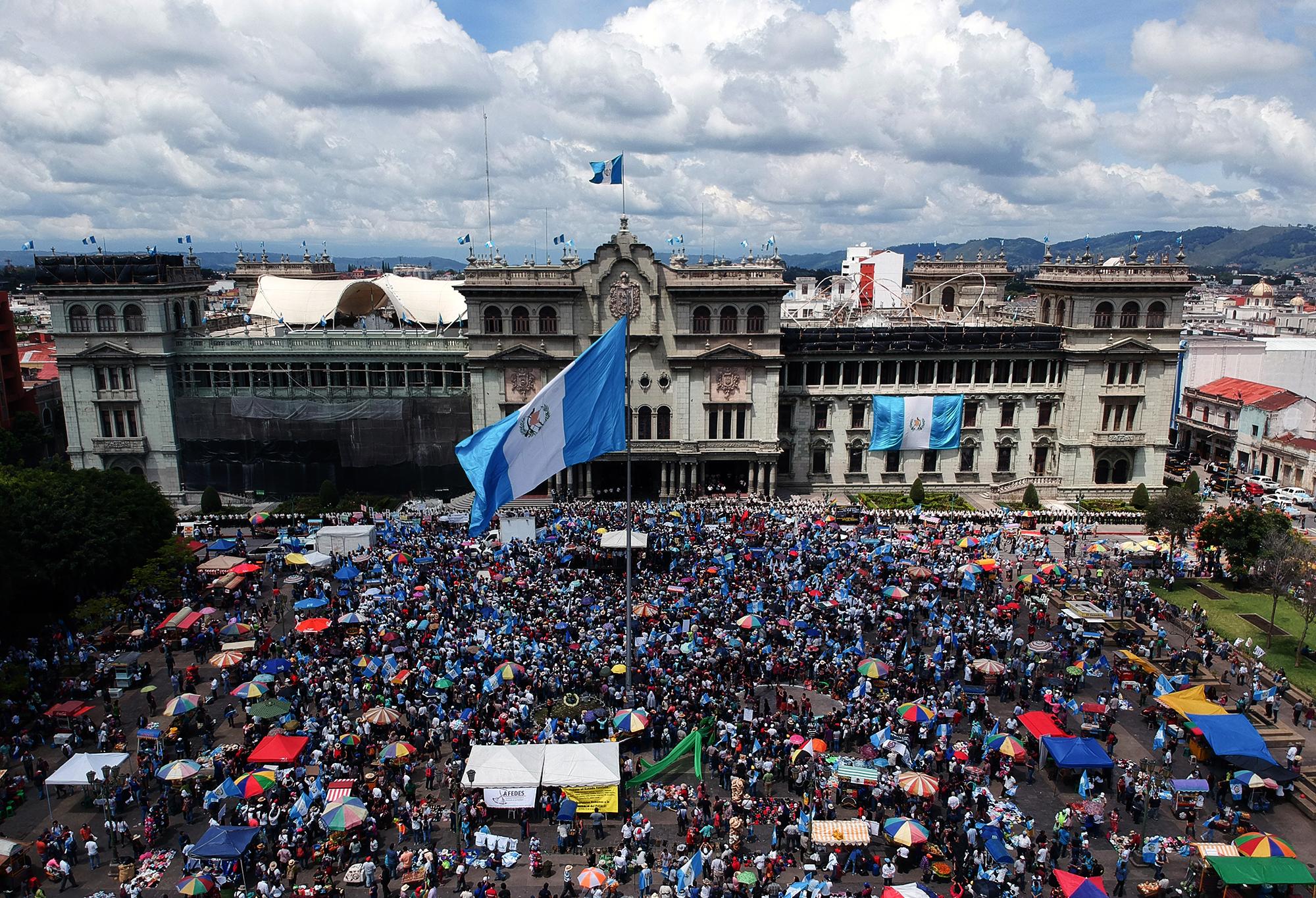 In 2008, Guatemala showed all the symptoms of a failed state: the state had lost control of entire regions of the country, drug traffickers and contract killers had taken deep root within the police force, and crime statistics placed the country among the most violent in the world. With the support of the Guatemalan government, the United Nations created the International Commission against Impunity in Guatemala (CICIG, in Spanish), with the mission of dismantling clandestine security forces within the state and restructuring the police and judicial branch. As the commission's operational capacity increased, it attacked the corrupt structures that had tied the government's hands and leeched funds from the already-meager national budget.
In 2015, CICIG discovered a criminal ring led by then-President Otto Pérez Molina and Vice President Roxana Baldetti, leading to mass protests and forcing the resignation and arrest of the head of state.
In those years, the Obama administration offered political and financial support to CICIG.  Without its assistance, the commission's enemies almost certainly would have rendered it negligible from inception. 
After Otto Pérez's fall, new elections brought Jimmy Morales—a television comedian and political novice—to power, along with a cabal of former military officials and politicians of dubious reputation. Nonetheless, in the first years of the Morales administration, pressure exerted by the United States allowed the anti-corruption efforts to continue. The commission's investigations sent congresspeople, mayors, ministers, military officials and businesspeople to prison. It managed to shake the all-powerful oligarchy, revealing the institutional mechanisms of impunity and the roots of corruption. CICIG and the Public Ministry even investigated Morales, as well as his son and his brother. 
Meanwhile, in Ukraine, the United States put its diplomatic weight behind the fight against kleptocracy. For example, U.S. pressure led to the creation of an independent prosecutor working with the support of the FBI.
U.S. ambassadors in both countries became prominent faces in the media. Todd Robinson, in Guatemala City, and Marie Yovanovitch, in Kiev, entered the ring frequently to expose, by name, the major players of state corruption. Their support was vital for advocacy organizations constantly besieged by organized crime.
Everything changed when Donald Trump assumed the presidency in 2017.
At first, Guatemalan activists called for calm. After all, they argued, anti-corruption work was a bipartisan issue in Washington. But disillusionment set in fast.
The sectors hit by CICIG regrouped and organized a counter-attack. They set out to choke off the commission by breaking its support from the U.S. and its Colombian commissioner, Iván Velázquez. In 2017, as seen in Jody García's investigation for Nómada, a group of businesspeople and politicians, with Morales's blessing, contracted the services of a lobbying group close to Mike Pence in an effort to sully the image of Iván Velázquez, attorney general Thelma Aldana, and Todd Robinson.
Around the same time, billionaire Bill Browder seized on the case of the wealthy Russian Bitkov family, convicted in Guatemala for buying forged documents, in order to smear CICIG as a regional ally to Putin. The disinformation campaign found allies in Wall Street Journal columnist Mary Anastasia O'Grady, as well as U.S. senators Marco Rubio and Mike Lee, who managed to temporarily suspend U.S. financial support to CICIG.
In December of 2017, Luis Arreaga replaced Todd Robinson as ambassador, ending support for CICIG and criticism of the Morales administration. When Morales refused to renew CICIG's mandate, the United States remained silent. When Morales declared Iván Velázquez persona non grata, barring his entry to the country, the United States put up no fight. When Enrique Dagenhart, Minister of Governance, disbanded the police leadership that played a key role in reducing murders and dismantling rings of contract killers, the United States kept quiet.
As Joe Biden reflected in Americas Quarterly, "There could not have been a clearer message to kleptocrats throughout the region that the United States is no longer in the anti-corruption business."
But then Donald Trump asked for a favor—you might call it a quid pro quo—in return for his silence on corruption: Morales would sign the unpopular "safe third-country" agreement, permitting the U.S. to deport all Honduran and Salvadoran migrants—and possibly Mexicans and others—seeking asylum in the United States to Guatemala. When institutions like the Guatemalan Congress and the Constitutional Court voiced their skepticism of the treaty, Trump threatened Guatemala with tariffs, travel bans, and suspension of all bilateral cooperation. As expected, as usual, Guatemala folded.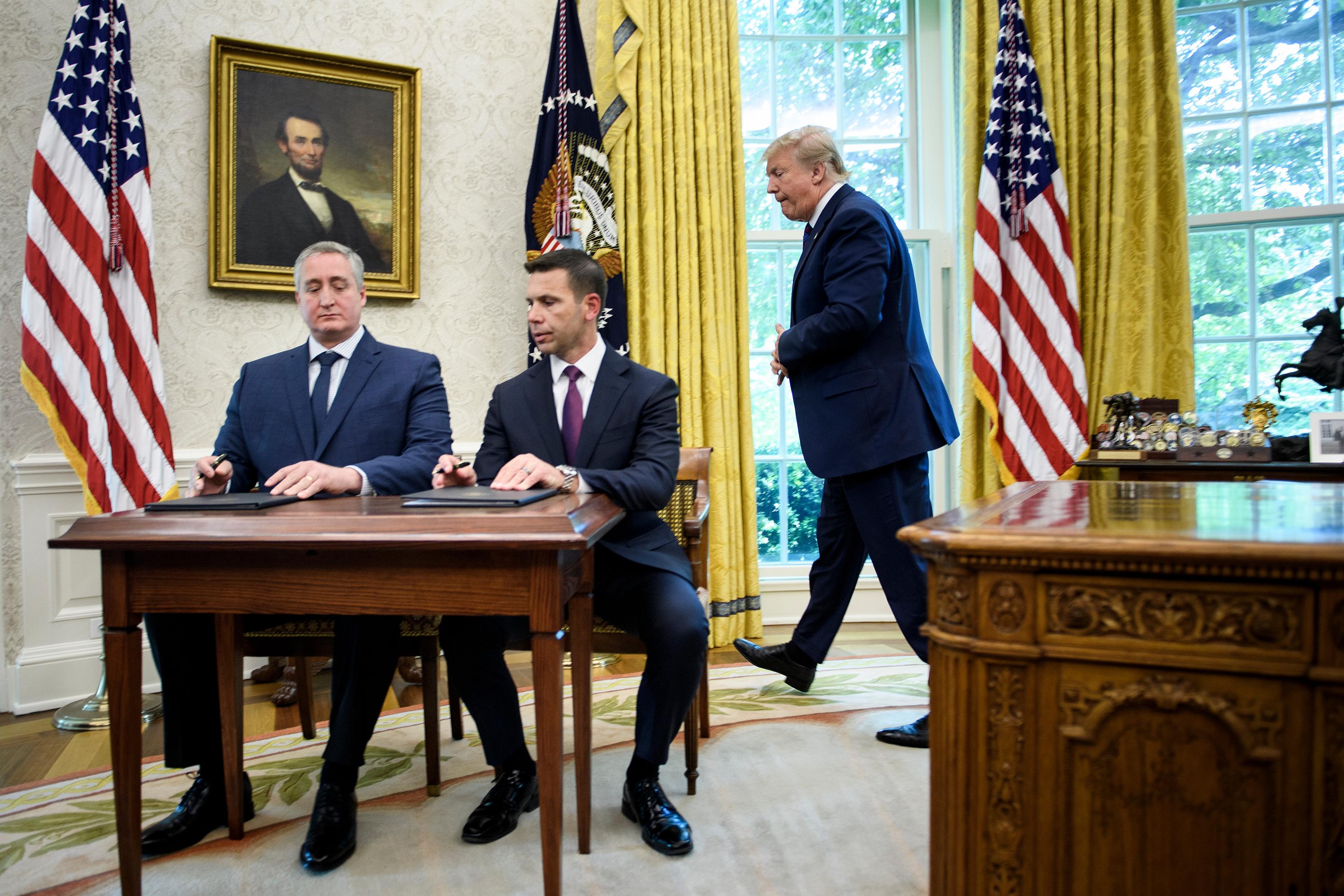 But the same tactics that worked so well in Guatemala backfired in Ukraine: after attempting to pressure president Volodymir Zelensky—another television comedian and political novice—for political gain, an anonymous informant blew the famous whistle that triggered the impeachment proceedings.
More emboldened than ever after three years of the Trump administration, the chapina kleptocracy in Guatemala is looking to make up for lost time. The election of Alejandro Giammattei to the presidency and the installation of his posse of military men and businesspeople of the old guard signal a continuation in the footsteps of Jimmy Morales. After running for president three times, Giammattei finally won on his fourth try, assuming office on January 14. He is a former prison director, has never held political office, and was prosecuted for extrajudicial killings, but finally acquitted.
Across the Atlantic, things are also going poorly. An article in The Economist shows just how much U.S. support for anti-corruption efforts has declined in Ukraine, leaving local activists more vulnerable than ever. The same is happening in other eastern European countries, including Romania, Hungary, Poland, and Slovakia.
The damage has been "incalculable," a U.S. diplomat told The Economist. "It will take decades to rebuild our credibility. What other countries are seeing in this White House is everything we've preached against."
(This article was originally published in Spanish in Nómada.)
*Translated by Roman Gressier