In the evening of April 22, Minister of Health Francisco Alabí took to Twitter to announce a patient's death from Covid-19. "The eighth person to pass away in our country is a 62-year-old patient from the United States, who received the undivided medical attention and effort of our frontline responders. We grieve with his family."
President Nayib Bukele then chimed in with his own tweet: "We kept an eye on his evolving condition since he entered intensive care. He arrived in bad condition, but we were all excited to see him improve for a few days."
Four hours later, a certain Carlos Henríquez responded to Alabí: "If you are grieving with his family, why don't you reach out to get correct information. My dad didn't come from the United States, is not 62, did not receive all the medical care he needed, and was infected in the Villa Deportiva [quarantine facility], where he shouldn't even have been allowed due to his age." Then, he turned to Bukele: "NOBODY looked out for him. Now my dad is gone."
In Alabí's apology the next day, he wrote off the blunder as an administrative error. Bukele kept quiet. We now know more about the victim: his name was Carlos Henríquez Cortez, he was 67, and was an engineer and owner of a steel manufacturing company who landed at the San Salvador airport after a two-day business trip to Guatemala.
His son's account confirms that neither Bukele, nor his ministers, nor any other healthcare worker saw to the man's wellbeing. Upon his return to El Salvador, the government forced him into a quarantine facility at Villa Olímpica, a sporting complex on the outskirts of San Salvador in Mejicanos, where he then contracted the virus. The same day as his arrival, Alabí—at the time, before his predecessor's precipitous and unexplained departure, he was vice minister—declared that all people above the age of 60 would observe domestic quarantine.
Five weeks after his return, Carlos Henríquez Cortez was unceremoniously buried.
His son, Carlos Henríquez, agreed to narrate his father's story since his return in first-person. His sister, Karen Henríquez, also contributed to this account.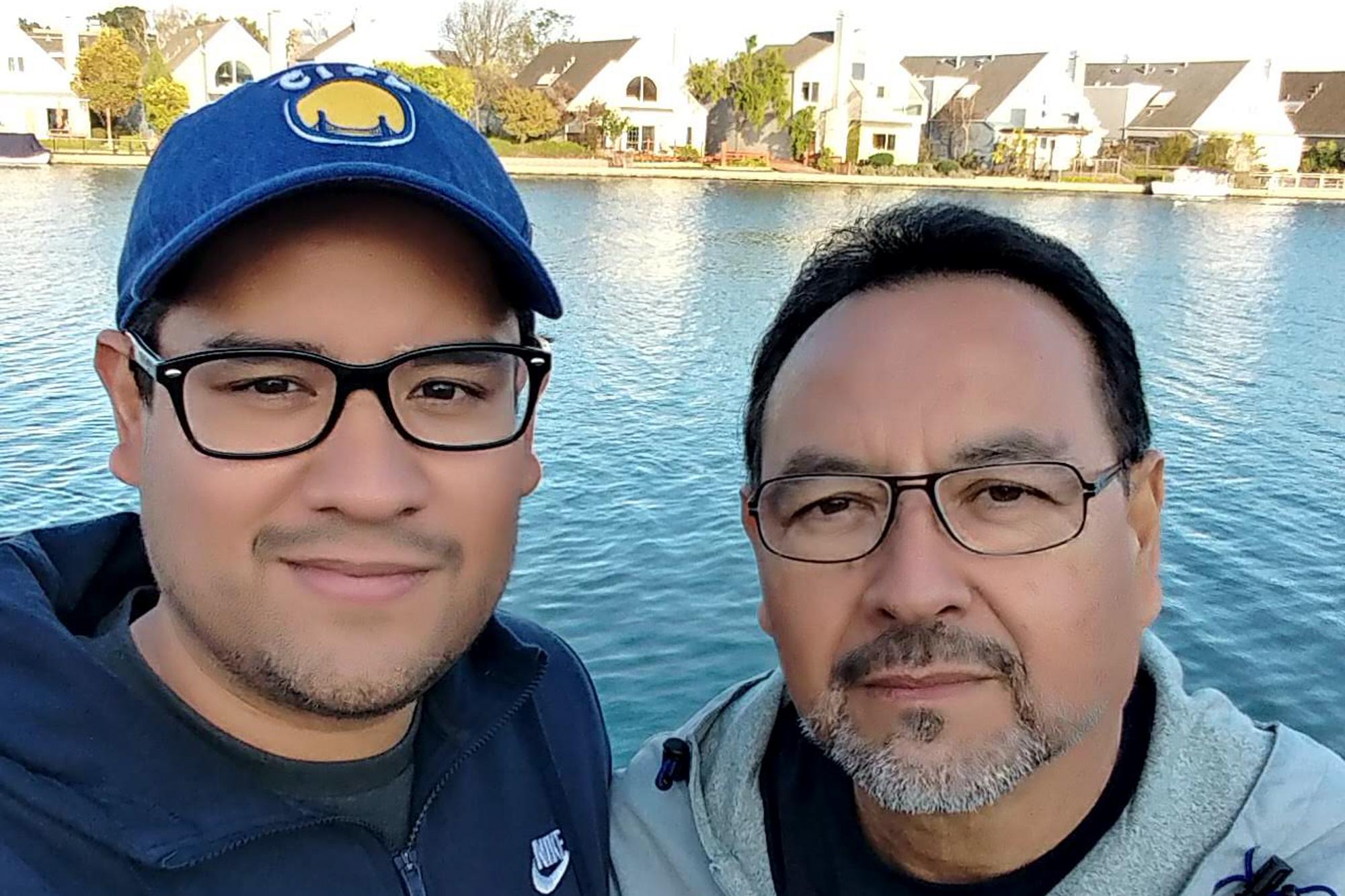 My father flew from San Salvador to Guatemala on March 11, the same day that Bukele imposed the quarantine. The next day, he cancelled his meetings and travelled to the embassy to ask if his age, 67, and his hypertension, exempted him from going to a quarantine facility upon return. The embassy gave him copies of the official policies, which stated that all people above 60 or with preexisting medical conditions would enter domestic quarantine. Information in hand, he traveled back to San Salvador on March 13.
The airport greeted him with chaos. They had assembled a big group of detainees. There was nobody in charge of giving information; there were only police officers making sure nobody left.
Despite what [other officials] had told him, they refused to let him leave for domestic quarantine. They moved him to a quarantine facility in Villa Olímpica, where he was exposed to people arriving from different places. There were people saying they came from Panama, but in reality they were coming from Europe via Panama. They grouped everyone together at a time when there was not a single case in Guatemala or El Salvador.
[The Ministry of] Foreign Affairs gave special treatment to some, like Cardinal [Gregorio] Rosa Chávez, who was coming from Italy, and sent them to domestic quarantine. But they didn't give my dad the same chance.
When he arrived at Villa Olímpica, he told us that they were all mixed together, warehoused. In those conditions, if one person had brought along the virus, they were all likely to get sick.
A few days before, the government had taken a video of a quarantine facility that looked like a fancy hotel. But Villa Olímpica was nothing like that.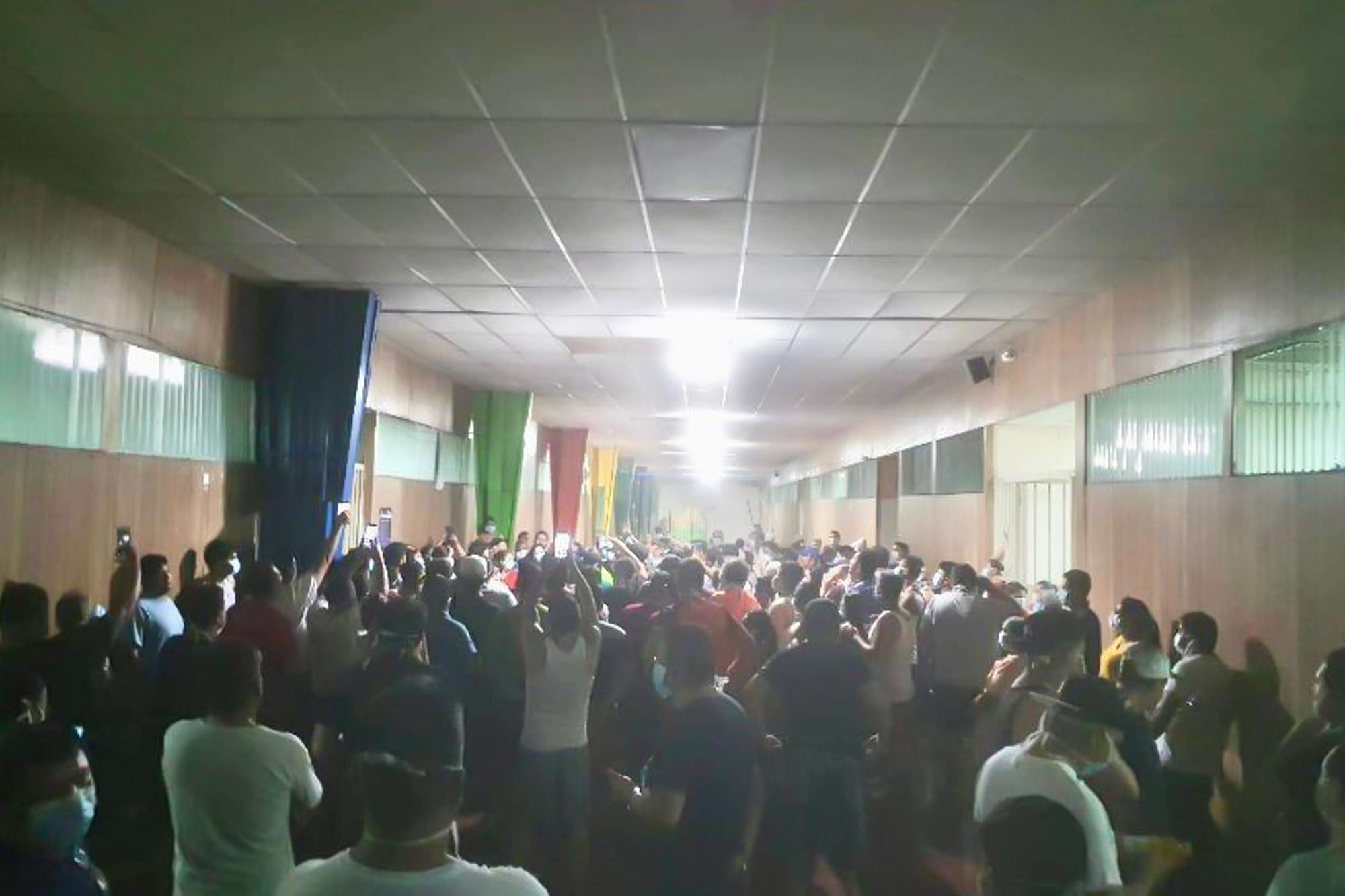 Conditions were awful: broken showers, clogged toilets with no toilet paper; everyone stacked on top of one another, with no respect for social-distancing or protection. It was a form of torture. That affected the morale of my dad and everyone else there with him.
He sent us videos and photos of the conditions inside, and also sent them to the minister of tourism, because she was in charge of obtaining hotels for the quarantine. But despite his age and hypertension, they refused to release him.
On Wednesday the 18th, five days after returning from Guatemala, my dad developed a severe cough and temperature. He went for a check-up at the facility, where he had to wait in a long line, because many people were sick. When they saw him, they told him he had laryngitis and gave him some medicine to lower his temperature. The next day, on top of the cough and fever, he got diarrhea. Even with all those symptoms, they didn't give him the test [for Covid-19] or put him in isolation. He stayed there, with everyone else. By that time, I think everyone was getting sick like my dad.
By March 22, he was sicker. Even then, they didn't send him to a hospital. That same day, the minister of health sent him to the La Armonía Hotel in San Salvador. Their reasoning made no sense: they said they couldn't take him to a hospital because he was coming from Guatemala, yet Guatemala had no cases. But my dad was already showing all the symptoms and getting steadily worse.
On Monday, March 23, he felt so weak that he couldn't even open his eyes. They called a doctor, who examined him and said he had colitis, that he had come dehydrated from Villa Olímpica. We managed to contact someone who reached out directly to the authorities at the ministry of health, and they sent him a pulmonologist. That was on Tuesday. The pulmonologist sent him straight to Saldaña Hospital. By then, my dad had spent a week on thin ice.
They never gave us proper information. We found out about his transfer informally from a doctor at the hotel. I called Saldaña. I told them I was the son of Carlos Henríquez Cortez and they told me they had no patients registered under that name. I called back later and the hospital manager answered. He went room by room, and later confirmed to me that my dad was there.
When he got to Saldaña, they put him in a wing with other people who had tested positive. He still held out hope that he had avoided contracting the virus, because they hadn't even tested him. That same day, he sent us a message, saying: "Get me out of here." He sent a picture of the hospital, of the sick peopel. He sent a message saying: "They're scaring me," because people next to him were very sick.
He soon started to lose oxygen. "I'm scared," he wrote to us. Another day, he wrote, "SOS." Due to lack of oxygen, he was no longer coherent or answering our calls. They gave him oxygen and an inhaler. We thought the doctors weren't prepared to treat the virus because they reduced his oxygen and he almost died.
There, someone from the medical staff asked him when he had returned sick from the United States. He managed to tell them that he hadn't come from the United States, but rather Guatemala, and that he was there only two days and had returned healthy. They then called my mom to ask her the same questions. They kept marking him down as having come from the United States.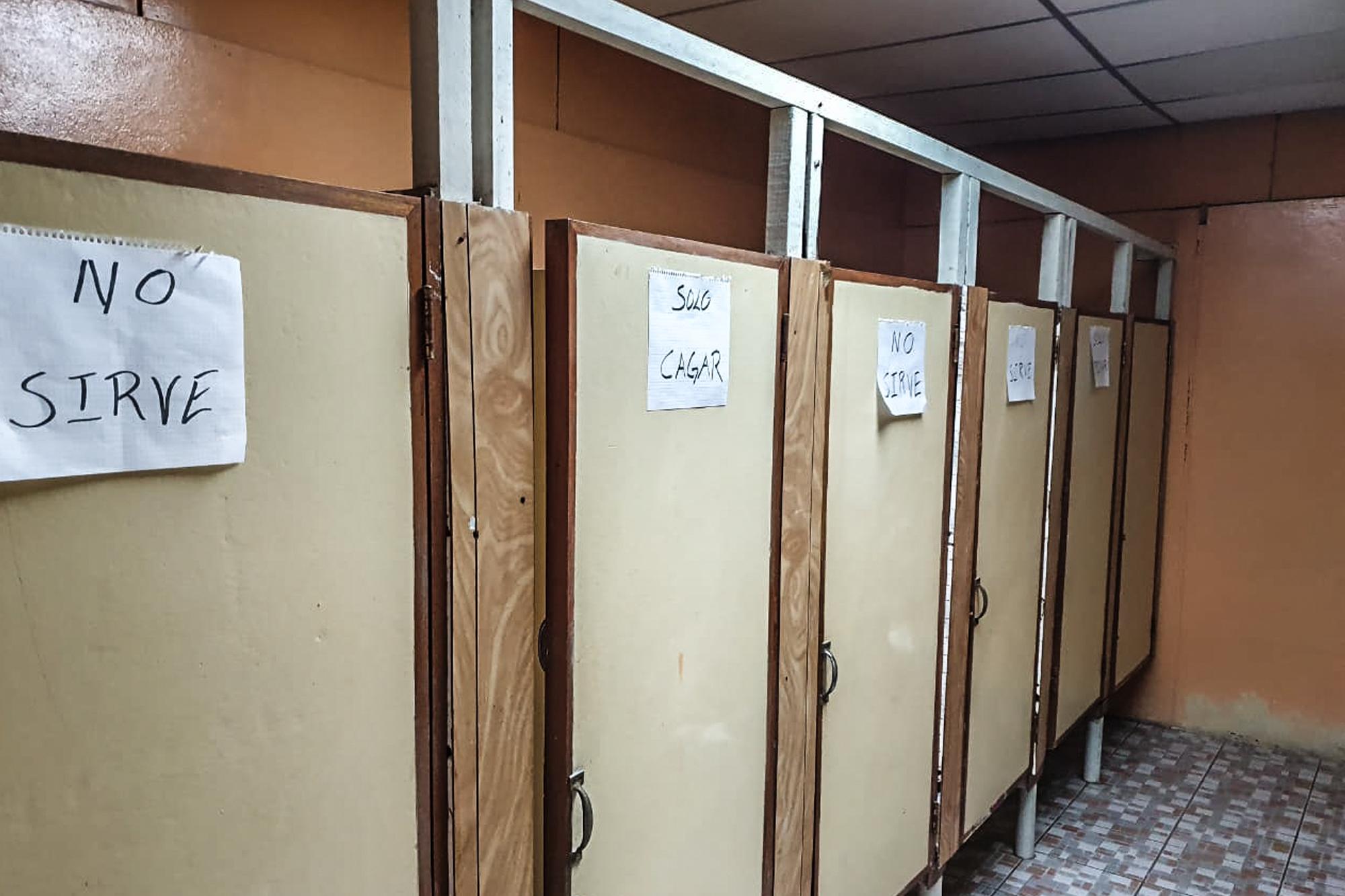 On Friday, March 27, they finally administered the test. Two days later, the results came back positive. By then, he couldn't even type messages. On April 1, he spoke with my mom and told her he felt a little better. He had eaten. He told her he hoped to recover. That same day, a nurse told my mom that they were moving patients in critical condition to the intensive care units at the Amatepec Hospital [in Soyapango], but that my father wasn't in critical condition.
On April 3, they moved him to Amatepec and took his phone. It was a very difficult moment for the whole family because we didn't have any contacts in that hospital to tell us how he was doing. They didn't call patients by name anymore, but by age.
After searching everywhere, we obtained a contact at Amatepec and managed to speak to his doctor. He only said that he was stable. Nothing more.
We later learned that on April 7 they attached him to a breathing tube in the ICU and the next day his lung collapsed. A pneumothorax. The doctor told us to brace ourselves because he was in bad shape. On April 9, they punctured his lung.
According to a few of the nurses, there were seven people in the Amatepec ICU with the coronavirus. Of them, only my father survived. But he remained in poor condition, breathing through a tube. On April 10, in such a delicate state, they moved him to San Rafael. We don't know why.
We searched for contacts in the hospitals, and they, at risk to their own jobs, helped us. The nurses and doctors we spoke to asked for absolute confidentiality because they had signed non-disclosure agreements with the government. They can't even share information with the families of the sick.
We now suspect there was malpractice at Amatepec when they punctured his lung, but how would we prove it? It's impossible.
On April 10, by now in San Rafael, they tried to stabilize him. He arrived with his left lung collapsed, and they gave him medicine and steroids. On the 18th, they told us they had done X-rays and found something in his right lung. They saw lots of white blood cells—a sign of an infection—likely responding to bacteria that had entered the lung. He was also low on creatinine, a sign that his kidney was failing. They told us they would have put him on dialysis, but they had no machine to do it, which is unbelievable because we've seen that in all of the hospitals treating coronavirus in the United States, they know that kidneys can fail and have machines nearby to run dialysis. In El Salvador there was no machine and they never ran dialysis.
My dad died on April 22. Alone.
The doctor tending to him in San Rafael sent me a text, only saying: "Your father just passed away. I'm really sorry." It bothered me that he didn't even call me to tell me personally. I called him, but I couldn't speak anymore. My girlfriend spoke with him. The doctor told her that his lungs had been improving, but that the other organs had not been monitored from the beginning, as they should have been.
Next came the tweet from the minister [of health, Francisco Alabí], who lamented the passing of a 62-year-old man returning from the United States despite "the undivided medical attention and effort of our frontline responders." I called him out on the lie over Twitter and he had to walk back his statement and apologize for the mistake due to administrative errors. But the whole thing has been a disaster. Even the death certificate was wrong.
I hope to God nobody else has to go through this.
My dad returned to El Salvador because the Salvadoran embassy told him that he would be able to return home. But he never arrived. My dad was always unshakeable, so for him to say he was scared, what he saw must have been terrifying.
We never spoke out before now out of fear that they would retaliate against my dad. We, his children, are in the United States, but my mom is in El Salvador, alone. She is distraught. We buy food to send to her over the internet. She's filled with rage, just like us, because more could have been done to ensure this didn't happen to my dad.
They let my mom attend his funeral on April 23 in the Gardens of Remembrance. They let her bring along one guest and watch from afar. Nothing more. But they did have room for government photographers. They even set up a drone to film the burial.
*Translated by Roman Gressier