Honduras
Inequality
ef_english
Women's Access to Healthcare Suffers During the Pandemic
Vienna Herrera, Jennifer Ávila, Linda Ordóñez y Martín Cálix
(This article was originally published by Contracorriente.)
In Honduras, medical attention for women's reproductive health and in cases of sexual violence has always been restricted. Three weeks passed between when the quarantine was announced and when the Secretary of Health made sure that health centers would continue to provide contraception. While there may not be official figures on cases of sexual violence during the pandemic, organizations and institutions that provide services for women report an increase. Due to self isolation measures, access to health and justice has become more and more scarce.
Between March and April, the Attorney General's office issued two warrants for rape and three initial hearings for the crimes of rape and attempted rape, as well as 13 arrests in flagrante for rape and attempted rape, accusation of rape, and sexual assault or attempted sexual assault.
"One of the main obstacles is transportation. It can be difficult for women to get from their house (or wherever they may find themselves) to a clinic," explained Maleny Barrera, a psychologist from Doctors Without Borders (DWB) who works in Choloma, in the department of Cortés, the epicenter of COVID-19 in the country. Public transportation has been halted in Honduras since March 15 and will likely not be reactivated until at least June. This situation presents a greater risk for women, as the streets themselves become a stage for harassment and sexual violence.
The pandemic, which has changed the lives of people all over the world, has also forced DWB to change its service of priority attention for survivors of sexual violence. They still offer initial medical treatment and psychological attention, but now must conduct follow up appointments over the phone. "It is more difficult to try to contain someone over the phone when they have just suffered sexual violence. It is more difficult to work through symptoms and provide emotional support," Barrera added.
The whole situation becomes even more complicated as Honduras upholds a prohibition on the sale, use, or distribution of the emergency contraception pill (also known as the morning after pill). This is a basic medication that can prevent pregnancy after a sexual assault. The country also lacks a comprehensive protocol for supporting survivors.
Of all pregnant women whom DWB has aided after a sexual assault between 2016 and 2018, 81 percent believe their pregnancies were a result of assault. "Essentially the only way to prevent an unwanted pregnancy is the Yuzpe method," said Ana Ligia Chinchilla, an OB/GYN at the Honduran Social Security Institute (IHSS) who also reports having received more sexual violence cases during the pandemic.
The Yuzpe method is an emergency contraceptive method. It consists of taking orally administered contraceptive pills that contain Levonorgestrel, usually at a dose twice as high as normal. Depending on the brand, the dose can be between two and four pills. These pills are taken just like the typical emergency contraception pill: the first dose within 72 hours of the sexual assault, and the second dose 12 hours after the first. This method reportedly has more severe side effects than other emergency contraceptives.
Read more: Rape in an absent state
 "The government must prioritize women's access to healthcare. They must offer not just food, but also contraception," mentioned Ana Rivera, a member of the feminist platform Somos Muchas (We Are Many).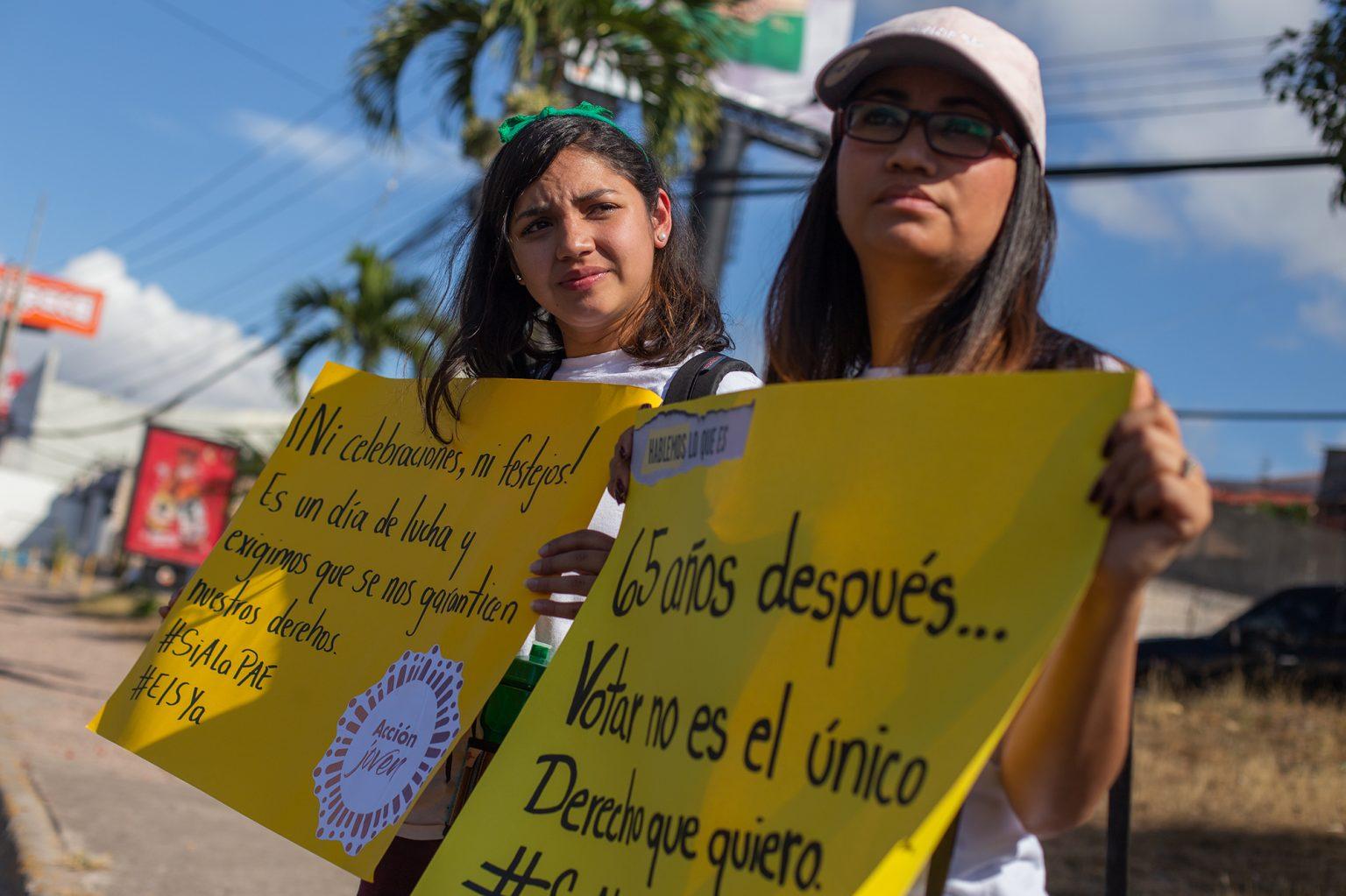 Impunity in Cases of Sexual Violence
April 20th marked one year since at least three men sexually assaulted Alejandra, a 16-year-old girl who was vacationing at the time in the tourist destination of La Ceiba, in the department of Atlántida. Alejandra's case came to light after her mother, Flor Sosa, the presiding judge of La Ceiba's Domestic Violence Court, publicly denounced a delay in the arrest and trial of the suspects, most likely due to the assailants' family influence. Despite having conducted the necessary medical and forensic exams and collected testimonial evidence, the prosecutor's office waited months before requesting an indictment.
For many, Alejandra's case demonstrated a justice system that is failing women. Sosa is still fighting for justice, while one of the suspects is on the run and has presumably left the country. "Unnecessarily repeating procedures, interacting with insensitive government agents, and delays in the justice system's actions all compound Alejandra's suffering. It is enormously disappointing to see that a year has passed and there is no date in sight for a court hearing," said Sosa, Alejandra's mother, in a press release published by Somos Muchas.
In 2018 alone, the Attorney General's office received 3,444 reports of crimes against sexual freedom. That category includes the crimes of rape, lewd acts, sexual assault, statutory rape, incest, and abduction. In the same period, only 569 reports made it to the Supreme Court of Justice. Information gathered by Contracorriente shows that most cases of this type that enter the justice system end up being dismissed citing prejudice, in favor of the accused. "Coordinated mistrials as well as unjustifiable delays of investigations and trials related to sexual violence make it difficult to care for survivors, obstruct the victim's process of overcoming the events, and completely denies them their right to justice," Somos Muchas mentioned in its press release.
Meanwhile, the National Direction of Forensic Medicine assures that the centers that specialize in responding to victims of domestic and sexual violence are open 24/7 during the quarantine. These centers are only found in Tegucigalpa, San Pedro Sula, La Ceiba, Santa Rosa de Copán and Comayagua, while another 27 local forensic clinics around the country attend to all types of crimes.
The Inter-American Commission on Human Rights (IACHR) urged its member states to incorporate a gender perspective in their responses to COVID-19 with the objective of "combatting sexual and domestic violence and the discrimination that women face in this context […], and guaranteeing availability and continuity of sexual and reproductive health services during the pandemic, with a particular focus on increasing the measures of comprehensive sex education and disseminating information through accessible media using appropriate language."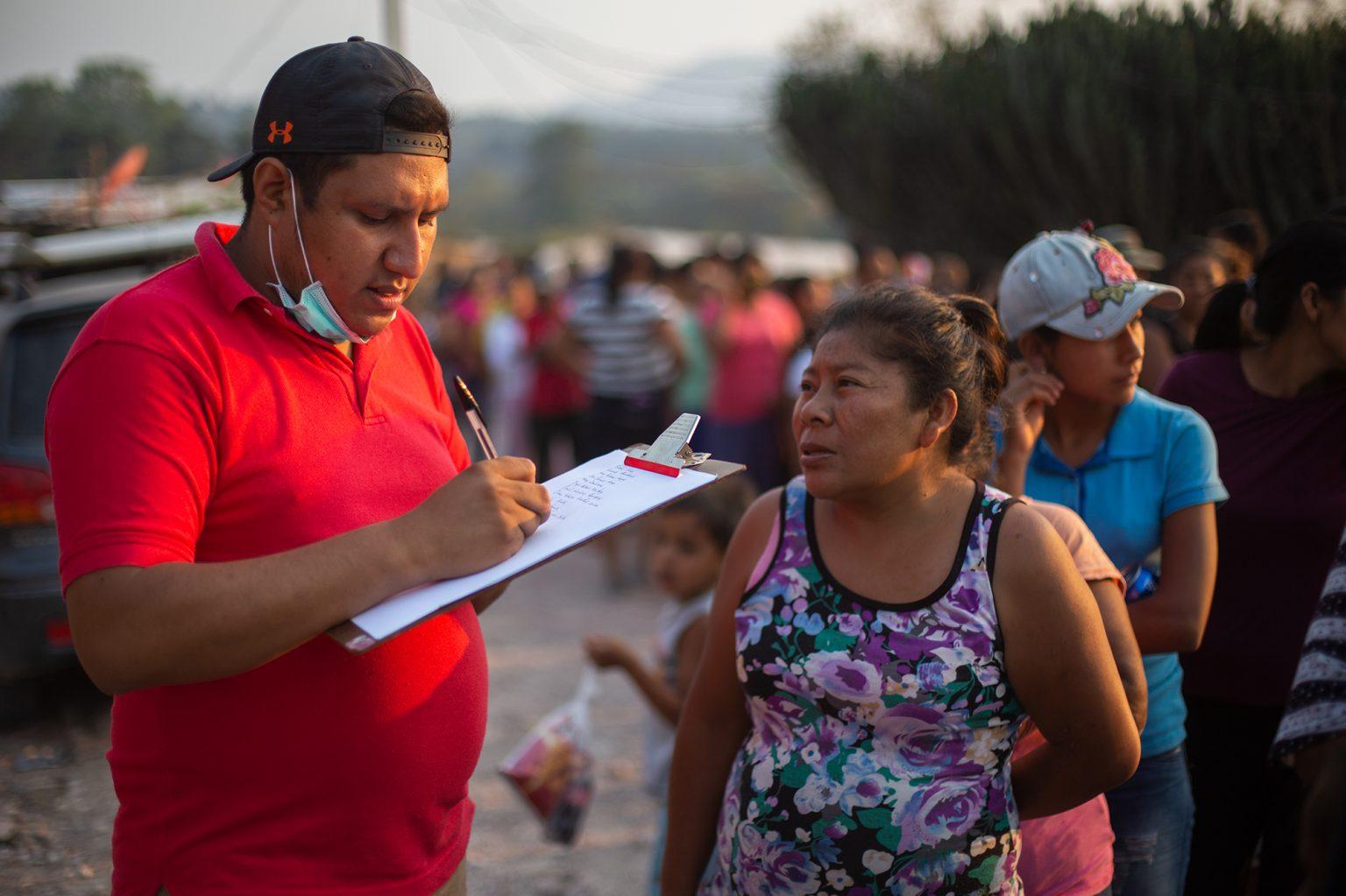 Contraception and Pregnancy During the Pandemic
Another concern raised by these organizations regarding the assistance provided to women during the pandemic is that counseling about and delivery of contraceptive methods has been either diminished or halted in response to COVID-19. According to complaints received by the organization Acción Joven (Youth Action) in Honduras, multiple departments were not administering contraception or providing access to prenatal care to women. This is the result of an order by the Secretary of Health (SESAL) that health centers only attend patients suspected to have COVID-19.
This situation led Dr. Alcides Martínez, General Director of the SESAL Comprehensive Network, to release an official statement demanding the continued provision of contraception to the public through the delivery of male condoms and oral contraceptives at small shops, corner stores, or other community-based service providers. However, the statement clarifies that three-month contraceptive injections, intrauterine devices (IUD), and subdermal implants can only be administered to patients who have already used them before, not to patients who want to use the method for the first time.
According to Ana Rivera, of Somos Muchas, getting an IUD has always been difficult for women in the country, due to doctors attempting to convince their patients not to get one if they have not already had children. "This is a pretty big problem that is getting worse now that we are in quarantine. Doctors are prioritizing attending other cases over administering IUDs or doing tubal ligations, for example," she added.
Two weeks ago, The Secretary General of the United Nations called on member states to not forget to continue providing sexual and reproductive health services, including access to over-the-counter contraceptives, during the crisis. 
Contracorriente reached out to the Minister of Health, Alba Consuelo Flores, and the Vice Minister, Roberto Cosenza, to get more information about family planning services during the COVID-19 pandemic, but did not receive a response. To date, the official figures show that 674 women have been diagnosed with COVID-19, representing 40 percent of the 1,685 confirmed cases in Honduras as of May 8th.
Piedad Huerta, representative of the Pan-American Health Organization (PAHO) in Honduras, has recommended methods to make contraceptives available at the community level, so that women and adolescents can have access without risking exposure to the coronavirus. Maleny Barrera, of DWB, explains that they had to open their family planning clinic in Choloma three days a week to meet demand. "There is an increased need for contraceptive methods due to the reduced ability of people to go to their family planning appointments, and right now health centers are attending a reduced number of people who have to arrive very early, which leaves out a huge group of women who are seeking contraceptive methods," she said.
However, the most serious problems women face when seeking family planning options are mobility and scarcity. According to information from Acción Joven, most women in the Lenca indigenous territory, in the western part of the country, use the subdermal implant Implanon, which lasts three years. "Most of them are now due to change their implants, and their worry is that SESAL has not sent any Implanon or oral contraceptives due to a national shortage," explained Rosales.
Chinchilla added, "the Gynecology and Obstetrics Society has emphasized to most hospitals that they should always insist on contraceptive methods, and we have repeatedly reminded the Secretary of Health that when people go to consult a doctor about family planning, those methods should be available to them."
The International Federation of Gynecology and Obstetrics (FIGO) reminded member states that a sudden decrease in border trade, used to acquire materials for the fabrication of contraceptive methods, could create a shortage. "Governments should plan ahead to identify provisions and specific products in their supply chains and guarantee the supervision and logistics necessary to ensure supplies reach clients and facilities in the last mile," FIGO said in its statement.
In the case of medical attention for pregnant women, most hospitals and health centers are only receiving patients for prenatal care if they are past the 40 week mark or are experiencing a high-risk pregnancy. "This was happening even before the quarantine, where women who were in labor or having obstetric complications arrived very late to the doctor, either because they could not find transportation or live on the outskirts of the city or even further," added Rivera. 
At the end of March, a woman who could not find transportation—even after calling 911 emergency services—arrived at the hospital in the final stages of labor. She tried to enter a door reserved for suspected COVID-19 cases in the University School Hospital. According to her family, the hospital staff denied her entry, and she gave birth in the lobby of the health center. "What this suggests is that organizations who work in this area are extremely concerned, given that the country's authorities are not creating comprehensive healthcare strategies. They have no reason to leave out these services that are so important," concluded Rosales.
Translated by: Brendan Fields
Apoya el periodismo incómodo
Si te parece valioso el trabajo de El Faro, apóyanos para seguir. Únete a nuestra comunidad de lectores y lectoras que con su membresía mensual o anual garantizan nuestra sostenibilidad y hacen posible que nuestro equipo de periodistas llegue adonde otros no llegan y cuente lo que otros no cuentan o tratan de ocultar.
Te necesitamos para seguir incomodando al poder.
¿Aún no te convences? Conoce más sobre cómo se financia El Faro y quiénes son sus propietarios
acá
.
elfaro.net/en/202005/centroamerica/24452/Women%E2%80%99s-Access-to-Healthcare-Suffers-During-the-Pandemic.htm

PP:
PC:
PN:
PT:
items_count:
items_pivot:

YY:

MM:

FI slug:
FI name: May 2020
FI sort:

FT slug:
FT name:
FT sort:

FS slug:
FS name:
FS sort: