This article was originally published in Spanish at Plaza Pública.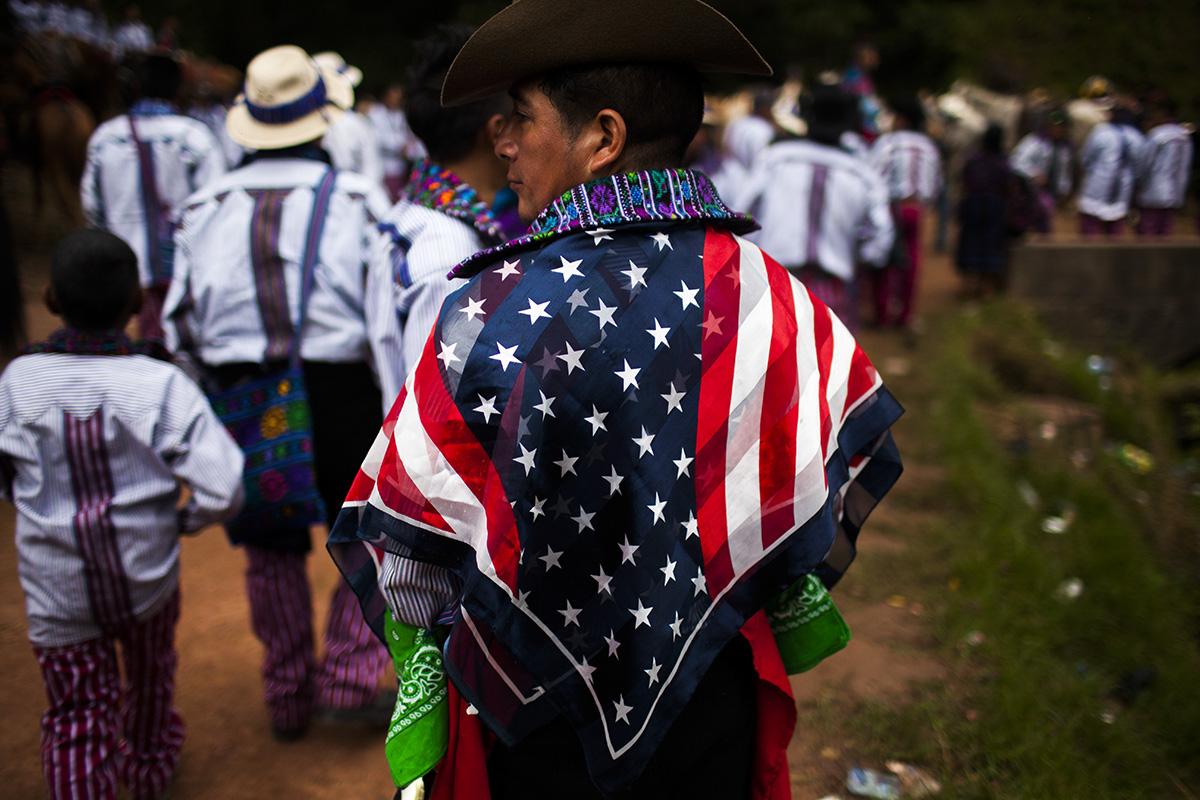 Remittances to Guatemala approached US$1 billion per month three times in 2019, but even during periods of economic growth and peak employment in the United States, the rate has never been as high as it was this July. Now, in the midst of one of the worst global health crises in decades and as the U.S. unemployment rate reaches new heights, Guatemalans living abroad have nonetheless managed to send home a record $1.078 billion dollars in just 31 days.
At the end of April, many of us watched anxiously as remittances dropped by 20 percent from the previous year's rate for the same month. Had this trend continued, the Guatemalan economy would have suffered up to 20 billion Quetzales, or $2.6 million dollars, in losses. This year's drop in remittances was the result of lockdown restrictions imposed in U.S. cities and states with large Guatemalan immigrant populations, such as New York, California, Florida, Boston, and New Jersey, where communities have suffered directly from the pandemic as well as the resulting economic impacts of lockdowns, as indicated by a Hispanic unemployment rate of roughly 18 percent and an exponential increase in unemployment claims. The news was so alarming that it caused a seasonal appreciation in the value of the US dollar.
May 2020 was possibly the worst May we have seen yet, in terms of remittance income. For the first time in a decade, there was a cumulative year-to-year decline in dollars sent home. Despite this, we have already seen signs of recovery in several sectors of the U.S. economy. May was the last month that remittances continued to fall. June saw an increase from the previous year, and July's growth practically recaptured the year's numbers to pre-crisis rates of growth: A 14 percent increase in remittances resulting in a record-breaking $1 billion dollars—a milestone achievement for the entire community of Guatemalans who live and work outside the borders of their home country.
In the last 75 days, Guatemala has witnessed yet another example of the resilience of its migrant community—a community of people who have all, at some point, survived a difficult and dangerous journey, reinvented themselves, lived through a mass health crisis (the deaths and contagion surrounding them as well as the lockdowns and quarantines) and have still managed to forge ahead. A community that supports thousands of Guatemalan families as the country's economic crisis grows ever longer and deeper. The recovery of remittance flows appears to be the most hopeful indication that it may be possible to avoid the economic collapse of millions of Guatemalan households.
The decline in remittances to other countries throughout the region highlights the strength and motivation of Guatemalans living abroad. Mexico is another country that has shown signs of rapidly recovering its remittance income, but other neighboring countries are still experiencing a period of decline.
What does this mean? For one thing, it tells us that in the midst of the health crisis, the Guatemalan migrant community has tended to work less specialized and more essential jobs. Even in mid-July, we continued to receive reports that mass infections in Florida were devastating Guatemalan communities employed in the cultivation of vegetables and the harvesting and production of other essential products. Far from causing them to stop working, the crisis has prompted many members of the diaspora to double their shifts and extend their working hours—a sacrifice that demonstrates the community's determination to support their families back home.
What else does it mean to have surpassed the US$1 billion limit? If the trend from July continues, remittances will grow by 5-6 percent by the year's end. This would result in an additional US$600 million entering the Guatemalan economy in the second half of the year. Combine that with a drop in national production, which is expected to fall up to 3 percent, or a contraction of roughly $2.3 billion. If these predictions come true, the combined economic impacts would increase the contribution of remittances to the Guatemalan economy from 13.8 percent of the national GDP in 2019, to 15 percent by the end of 2020. These remittances would in large part account for any increase in domestic consumption and investments in construction, medicine, and education. Making the best use of these investments and improving productivity is an enormous and urgent challenge.
Another consequence: if the U.S. economy continues to recover, we will see an increase in migration among young Guatemalans who have lost their jobs. How will U.S. authorities respond? Will we see a tightening of immigration and border restrictions in the two months leading up to the presidential election? In the coming months, the social dynamics relating to migration and the flow of remittances will take center stage. This will present a perfect opportunity to propose a development model that visibilizes Guatemalan immigrants and their families. This is necessary for Guatemala.
Meanwhile, all sectors of Guatemalan society should express a billion thank yous to all those Guatemalans living abroad who in recent months have injected billions of dollars into the economy, making the crisis more bearable and preventing misery from knocking on the doors of thousands and thousands of Guatemalan homes. This model may not be sustainable, but as long as it continues to leverage the recovery, we should support it in any way we can.
*Translated by Max Granger