"If They Don't Behave, They Disappear": Alison Renderos and the Disappeared Teen Girls of El Salvador
In the last eight years, 10,144 women have been reported missing in El Salvador. Teen girls, who make up nearly forty percent of these cases, face the highest risk of disappearance. When families and friends of the missing seek answers, they face government authorities who cannot say whether their loved ones are alive or dead. Police, prosecutors, judges, and experts all point to the reality they know best: in gang territory, women are in constant danger. The disappearance of Alison Renderos in 2012 was the first case to spark nationwide alarm, but the state failed to respond.
Alison Renderos sits in a chair in a small room in a house in Dos Puentes, a neighborhood in the town of San Vicente, El Salvador. She is afraid. She is crying. She is being held prisoner. Some of her captors, members of the Barrio 18 street gang, are kids she has known since childhood. She probably knows that not even this connection can save her now. Something bad is going to happen. "I don't want to stay here," she pleads. Three young men stand guard. They have orders not to let her leave the room. They know what they will do to her, but they toy with her, offer false hopes. One of them says, "If this morra tries to run, we'll kill her right here."
It's two in the afternoon on Wednesday, May 9, 2012. Alison has been missing for two hours.
Earlier that morning, she was competing in a wrestling match at school. That was the last time her teammates or her coach saw her alive. She was 15 years old, a 9th grade student at the Centro Escolar Doctor Darío Gonzalez, when she was tricked into getting into the car that would take her to that house in Dos Puentes. An athlete since childhood, Alison was on the school's freestyle wrestling team, and had won a silver medal in the CODICADER Games and a bronze medal in the 2011 Central American and Caribbean Games in Panama. Next time, she hoped, she'd win gold.
How is it that a prominent student athlete like Alison could end up a captive of a gang like Barrio 18's Shadow Park Locos Sureños? Answering a question like that requires a brief explanation of the situation in El Salvador. Since the 1990s, the country's main gangs—Barrio 18 (now split into two factions: Sureños and Revolucionarios) and la Mara Salvatrucha-13—have been engaged in an ongoing struggle over territory. After almost 30 years, the gangs' various "clicas," or crews, have gained control over many of the country's barrios and colonias, including the barrio where Alison lived. These communities live under the rules of the gangs that govern them. Among these rules is the mandate that inhabitants of one gang's barrio should avoid interacting with the inhabitants of the enemy gang's barrio. Teenage girls run many of the same risks as boys if they get too close to another gang, or cross borders into enemy territory, but they face an added risk: their status as women. According to witnesses and authorities familiar with her case, Alison had a close relationship with the Barrio 18 crew who kidnapped her—she had been friends with many of the gang's members since childhood. But when a rumor spread that she had ties to a rival gang, Alison became the target of mistrust and suspicion.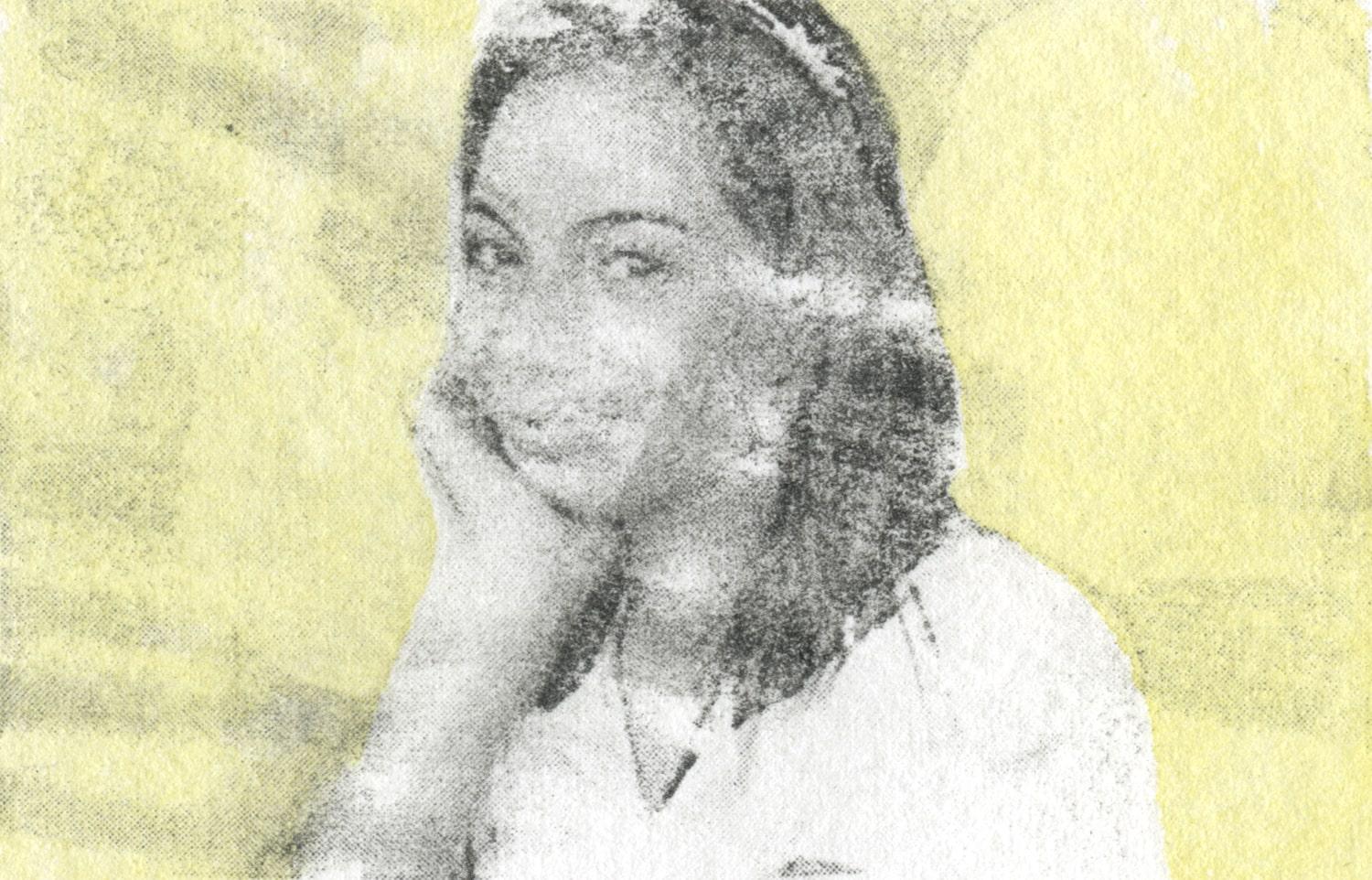 A Symbolic Case, An Unseen Violence
Alison was not the first teenage girl to disappear in 2012, but her case was notorious, and prompted some of the first national conversations about "la nueva violencia"—the new violence. Until 2012, the concept of the disappeared—los desaparecidos—remained firmly rooted to the legacy of the civil war.
The news of Alison's disappearance spread first through the streets of the colonia. Later, her photograph would be shared on social media and her personal identifying information would appear in news reports. Her case quickly became symbolic, igniting a national political discussion on El Salvador's new crisis of disappearance. It also highlighted the power of citizen pressure to speed up missing persons investigations.
The national conversation inspired by Alison's disappearance produced few if any results, however. Instead, it served as a political pretext for sabotaging La Tregua—the name given to negotiations between the government and the gangs that took place under former President Mauricio Funes, who sought to reduce homicides by offering prison benefits to incarcerated gang members. (An investigation by El Faro published earlier this month revealed that the current administration of Nayib Bukele has engaged in similar covert negotiations with MS-13 gang leadership, promising prison benefits in exchange for electoral support and a reduction in murders). Right-wing Salvadoran politicians exploited Alison's case and the phenomenon of the disappeared to argue, without any evidence, that the historic drop in murders was actually a result of an undercounting of deaths due to disappearance—that the bodies weren't being counted because the gangs had hidden them. The response of the left-wing FMLN government was to insist, despite reports to the contrary, that the disappearances were not real. In 2012, the Salvadoran National Civil Police (PNC) registered 1,564 missing persons reports, but in the midst of the partisan debate, this first official police figure on disappearances went relatively unnoticed.
That year, disappearance was not yet listed as an official crime in the country's federal criminal code. (It would not become an official offense until 2019.) Despite the frequency of missing persons cases during this time, it wasn't until seven years after Alison's disappearance that the country's political class would take the issue up again—this time more with more seriousness. Despite forced disappearance now being officially recognized as a crime—eight years after Alison went missing—teenage girls continue to disappear at much higher rates than boys of the same age. Precarious social conditions and a culture of violence and sexual assault continue to plauge communities in gang-controlled areas.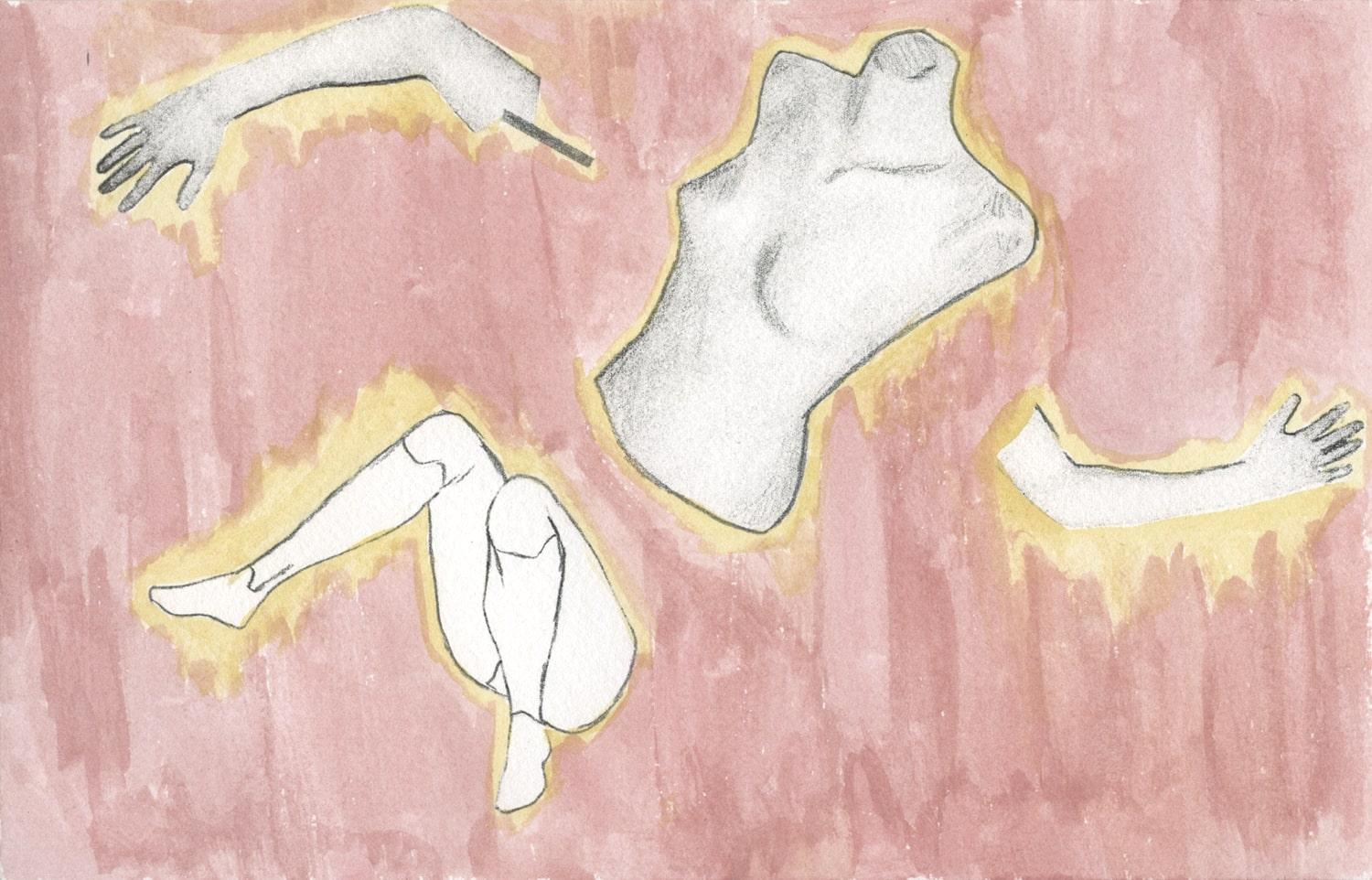 Abduction and Death
Alison knows there's no way out. And she knows that even if she escapes, her future will be an impossible uphill struggle. Breaking free from the stranglehold that gangs like Barrio 18 hold over communities like hers is no easy task. Beleaguered, held captive in that room, Alison utters a desperate thought: "If I get out of here, I'm going to kill myself."
Five minutes later, another man comes into the room, approaches Alison and asks her to follow him. She walks with him to a different room, where three more gang members, including Daniel Ernesto García Durán, alias El Sombra (the Shadow), wait to judge her. They accuse her of having betrayed the gang by associating with members of their rivals, the Mara Salvatrucha. Daniel is 24 years old. The other pandilleros in the room, his companions, are Cristian Noé Alvarenga Crespín, alias El Indio (the Indian), 25 years old, and José David Monge Flores, 22 years old, alias El Humilde (the Humble One).
El Indio creeps up behind her and puts a belt around her neck. There's nothing Alison can do to stop him. He strangles her while El Humilde holds her up so that she doesn't fall to the floor. They lay her on a mattress and strip her naked. After assaulting her and cutting up her body, they load two black plastic bags into the bed of a green pickup truck. "La morra ya va palmada," says one of the men. "That bitch has been slapped." They drive Alison's mutilated body to a sugarcane field in the canton of San Antonio Tras el Cerro, where another group of pandilleros is waiting for them. They have been digging since noon.
Over the course of the next 20 days, while Alison remains disappeared, her case will garner an unusual degree of public attention. Residents of San Vicente will organize street marches to demand her return. The media and public pressure will compel the police to actually investigate the case. A neighbor will tell them that he had seen a local pandillero carrying a pickaxe. That pandillero will become an eyewitness, who will provide police with the location of Alison's body.
Why do gangs kill and disappear women from their own communities? Eight years after Alison's abduction and murder, El Faro interviewed individuals directly involved with the case, and with Alison's disappearance. Anonymous sources detail her connections to certain gang members—jealous young men, with unwritten rules, handing down death sentences based merely on rumors of betrayal. One of these sources explains the risks faced by young women who join the gang: "They have to watch and learn, and know that if they make a mistake, the same thing, or worse, will happen to them too."
Ten Thousand Denuncias
In 2012, the year Alison was disappeared, the Prosecutor General of the Republic of El Salvador (or FGR for its Spanish acronym), registered 1,252 reports of "deprivation of liberty" involving girls, teens, and women. In the absence of an official criminal definition for the crime of disappearance, the FGR categorized these "denuncias"—complaints or accusations—using the most relevant crime available ("deprivation of liberty"). From that year on—a year when 507 adolescent girls between the ages of 13 and 17 were disappeared—the number of reported kidnappings continued to grow. In 2012, teens accounted for 40.5 percent of missing persons reports involving women. Since then, adolescence has been the most vulnerable age range among women. For girls, the onset of puberty means entering an age of risk.
Between January 2012 and June 2020, the FGR received a total of 10,144 denuncias of deprivation of liberty involving women. During that same period, the agency also registered 16,266 reports of the same crime, but involving male victims. The majority of these victims were grown men, but among the teen boys reported missing, most were minors between the ages of 13 and 17. In the past eight years, of all reports of men and boys who were victims of kidnapping, only 12.35 percent were adolescents. In contrast, the percentage of missing women who were adolescents was 38.3 percent. From 2012 to mid-2020, there were 771 reported cases of deprivation of liberty involving girls under the age of 12, while the number of denuncias involving girls between the ages of 13 and 17 was five times that—a total of 3,885.
As girls grow older, the rate of risk drops. Between 2012 and June 2020, the FGR received 2,437 reports of missing women between the ages of 18 and 30, and 705 documented reports from women between the ages of 31 and 40. The age range with the fewest missing persons cases is 61 to 70 years old, with an average of nine reports per year.
2014 saw the highest number of denuncias of disappearances involving female victims reported to the FGR. That year, the agency logged 1,541 cases, 621 of which involved victims between the ages of 13 and 17. Although the number of missing persons denuncias have decreased somewhat since then, complaints have nevertheless remained at over one thousand per year, and teen girls have continued to face the greatest risk. During the last eight years, minors between the ages of 13 and 17 were reported missing more than any other age group, and in 2019, out of a total of 1,068 denuncias, 34 percent involved teen victims.
Easy Prey
When Alison disappeared eight years ago, many placed the blame on her, for associating with criminal groups. Some accused her of having relationships with pandilleros from both the Mara Salvatrucha and Barrio 18. Others pointed to her athletic dedication and role as a top student athlete to argue that she had nothing to do with the gangs. In a community like Alison's, however, establishing borders between those who associate with gangs and those who don't is not always so simple.
"The guys who are gang members were my classmates from school," a young woman from Alison's neighborhood explains. Adolescence is typically when teenagers first become aware of the boundaries they are now supposed to respect. "When we were kids, we'd all hang out on the soccer field together, but not anymore," says another girl who grew up in a different gang-controlled neighborhood. "All of a sudden, the boys just started distancing themselves; I couldn't talk to them. They would say: 'If you hang around with another gang, you can't come around here anymore.'" This obligation imposed on teens—to respect these new rules and boundaries—is the timebomb that resulted in Alison's murder. She was accused of having ties to a rival gang, but her original sin was something that she had no ability to control: her childhood connections to the young pandilleros from her neighborhood.
In more extreme cases, according to a member of Barrio 18 familiar with what happened to Alison, speaking to El Faro on condition of anonymity, the gangs classify girls into two categories. The "bichas tira paro"—"little helper girls"—are girls between the ages of 11 and 15 who assist in collecting extortion rents or help acquire supplies for the gang. "They move marijuana and weapons for us," the pandillero explains. "And they have to put out if they're gonna roll with the gang and the whole scene." And then there are "las homegirls," who are considered part of the gang. Barrio 18 continues to recruit young women members, he says, and the older female pandilleras are often the ones to do the recruiting. "They all have tattoos with the number 18 too," he explains, adding that the requirements for joining have remained the same over time. The girls choose one of three options: to be beaten for 18 seconds (in the case of Barrio 18), to kill a rival pandillero, or to have sex with members of the gang. "You can't get too much or too little of them, because they're the ones keeping Barrio 18 together. They make death threats and everything," he said.
According to the authorities, Alison had been in a relationship with El Sombra, and was killed when the gang caught wind of rumors that she had been hanging around with rival pandilleros. As early as May 8, 2012, the gang had already contacted Alison's friends and told them to bring her to the house where she was later killed. Afraid of what would happen if they refused, her friends complied.
In most cases, gangs see women as objects, explains Verónica Reyna, deputy director of the Observatory on Human Rights for Servicio Social Pasionista (SSPAS), one of El Salvador's leading public safety and social service organizations. "Families in these communities have a lot of fear and anxiety regarding their teen girls, because they know they are often treated as the spoils of war. There's very little capacity for refusing the gang's demands," she says. An agent from El Salvador's Office of Police Statistics and Information agrees: "When a pandillero decides he likes a girl, she has to move in with him. There's no turning back. He tells her they'll kill her whole family if she doesn't go with him. So she goes, and then the gang provides her and her family some minimal protection."
Graciela Sagastume, director of the FGR's Special Unit for Children, Teens, and Women, believes that a significant percentage of disappearances involving girls and young women are actually cases of run-aways. "There are many cases in which girls disappear because they're being persecuted by pandilleros, and their only option for escape is to run away, often without telling their parents," she claims. The FGR admits that this cannot account for all cases of disappearance, but for many of them, Sagastume's theory is not a totally unreasonable explanation. El Salvador is a country plagued by forced displacement due to gang violence. After Alison's murder, her family received threats and had to flee the country. Six years later, Alison's cousin, 20-year-old Estela Renderos, was kidnapped and murdered. As with the disappearances, the state did not recognize this new form of forced displacement until 2019.
The message behind the disappearances of Salvadoran teens living in gang territory is a profound one. For the gang, imposing consequences is not so much a matter of scaring people off, but instead serves as a kind of warning: "You don't mess around with the gang," explains the Barrio 18 gang member when asked why, in cases like Alison's, the penalty is indisputable. "Si no porten bien, se les desaparece," he says. "If they don't behave, they disappear."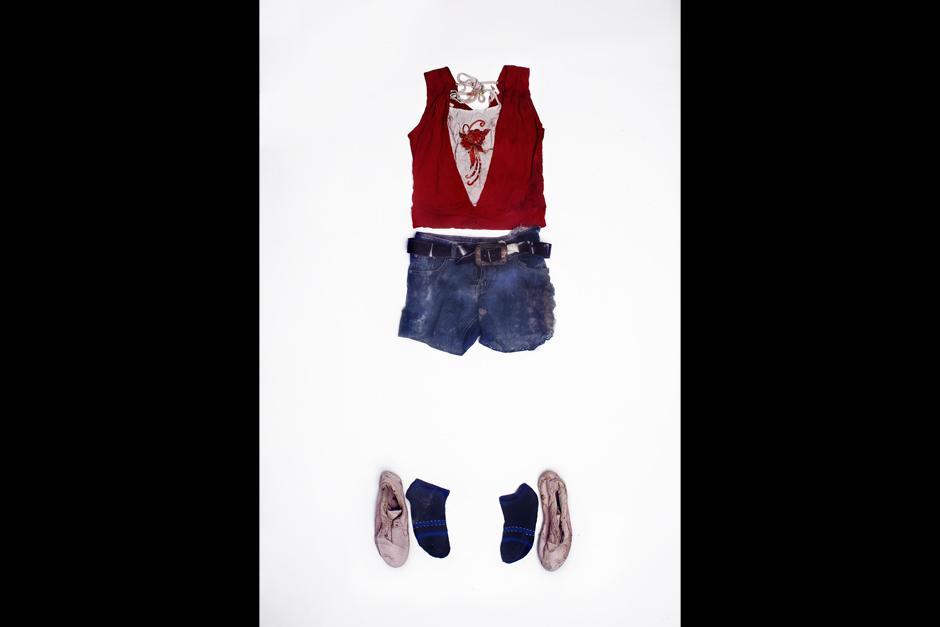 Las Desaparecidas in Limbo
Not all cases of disappearance are solved or even investigated. Often, only cases that prompt exhaustive searches are ones like Alison's that cause, in the words of one police investigator, "social alarm." The relatively quick response by police and prosecutors to Alison's case meant it only took 20 days for them to discover her body. When they unearthed her remains, authorities also unintentionally discovered another body buried nearby—that of Leydi Patricia Monge Artiga, a 22-year-old girl who had been missing for over a month.
Very little is known about Leydi. She was last seen on April 1, 2012, outside the Catholic Church in Aguilares, a municipality located 55 kilometers from the town where Alison was murdered. A witness told the FGR that he had been ordered to bury her remains. The government assumed that she had been killed, like Alison, in retribution for an alleged relationship with an opposing gang. Leydi, like so many others, would have remained disappeared were it not for the chance discovery of her skeletal remains. The existing capacity of the state is not sufficient to investigate all cases. "If you have 10 investigators and 50 missing persons cases, how are you going to investigate all 50 cases," explains one investigator.
In contrast, the police treated Alison's highly publicized case as a priority. "There was pressure from above," the investigator says, "It was all over the news. Es una alarma social. There was public outcry. We appointed a team of investigators and utilized all necessary resources and technology to locate her." In less than a month, they were able to track down one of the people who participated in the murder, which is how they discovered the body of Alison Renderos and, by accident, the remains of Leydi Patricia Monge Artiga as well.
FGR prosecutors working with criminologist Israel Ticas Chicas discovered two graves on June 1, 2012. The graves were 25 meters apart. Seven days later, DNA analysis revealed that the body in the first grave belonged to Alison, and the body in the second grave belonged to Leydi. "Both bodies showed signs of being subject to the same level of violence at the time they were buried. There was no difference between Alison's body and the body of the girl in the other grave 25 meters away," Ticas told El Faro.
Unless a disappeared person reappears on their own, or a fortuitous investigation discovers their remains, there is a high probability that the whereabouts of the missing will never be known. Despite the fact that the FGR received more than 10,000 denuncias in the last eight years, prosecutor's are unable to provide precise information on these womens' cases. Have they reappeared? Are they alive? El Faro asked the FGR for information regarding the number of cases that have been closed and archived since 2012, and the reasons these cases were closed. Statistics provided by the agency indicate that 92 percent of cases had been closed and sent to the archive, but the FGR was quick to point out that they could not immediately say "how many of these cases were closed due to the victim being found either alive or dead, because beginning in 2019, information on whether a victim was found alive or dead is logged automatically in our databases."
Last year, the FGR closed 741 cases involving reports of women "deprived of liberty"—69 percent of all cases reported that year. This does not mean, however, that all these women had reappeared or returned home. In 408 of these cases, this is indeed what happened. Of the remaining 333 cases, five victims were found dead; 26 investigations were called off because police were "unable to find" the victim; and 302 cases were closed without the FGR providing any specific reason.
Victims of Sexual Violence
While Little Killer and Little One, two Barrio 18 pandilleros, layed out black plastic trash bags on the patio where they would later dismember Alison's body, inside the house, El Indio was sexually assaulting her. "But she was no longer moving," court transcripts read, "She was already unconscious." As numerous sources consulted for this story agree, there tends to be a close correlation between cases of teen disappearance and acts of sexual violence.
One of the people raising awareness about this connection is Salvadoran women rights activist Verónica Salazar, who for the last 11 years has worked with an organization that provides support to victims of sexual assault in El Salvador's Zona Paracentral, the central area of the country encompassing the departments of La Paz, Cabañas, and San Vicente. For security reasons, Salazar has asked that El Faro not identify the specific municipality where she is based. Disappearances should always be treated with a sense of urgency, Salazar says, but in many cases they are not. "When you go to the police and report that a girl has not come home, the police say they need to wait until she has been missing for more than 24 hours before they'll take down the report. A lot can happen in 24 hours. The girl might come home, but in what condition?"
Salazar has assisted first-hand with cases involving girls who were reported kidnapped, then were later discovered to have been victims of sexual violence. About four years ago, when a mother asked Salazar for help searching for her daughter, who at 15 years old was already pregnant with her second child, Salazar learned how one gang leader operated in the community. "The gang boss would come to the neighborhood and choose which girl he wanted and then take her to a house. That is deprivation of liberty. The girls don't choose to go with him," she said. According to Salazar, it was later confirmed that the gang leader was forcing the girls to have sex with him. This is why she emphasizes that although many victims of deprivation of liberty do come home, it's important to ask: In what condition?
Another example Salazar cites is the case of an 11-year-old girl reported missing this January in another Zona Paracentral community. The girl's mother called the rural police when her daughter didn't come home. What the mother did not know at the time was that their 17-year-old neighbor, who had ties to the local gang, had taken her daughter to a nearby soccer field. When she called the police, the agents would not register her complaint until she had waited 24 hours for her daughter to come home. "That guy wanted to do things to that little girl, so he did," Salazar says. "He sexually abused her. And as far as the community is concerned, it was the girl's fault. The police were negligent in that they didn't show the competence to respond immediately."
In the urban center of the municipality where this incident took place, El Faro spoke with the agent who took down the mother's complaint. He maintains a very different version of events, claiming that the girl had confessed to having a relationship with the young gang member, and that she had agreed to run away with him and engage in sexual relations.
"We've seen that there is a strong stigma, where the population and even NGOs act with little objectivity or fairness towards the victim if they suspect they have had any connection with the gangs. In the eyes of society, that justifies their being deprived of liberty, or sexually assaulted," says SSPAS deputy director Veronica Reyna.
Reyna has also seen cases in which teenagers are briefly disappeared, and then return home having suffered sexual violence. "We've handled several cases involving young teen girls who disappear for a few hours, during which time they are sexually assaulted by gangs. Men are disappeared for other reasons: to intimidate, to extract information, to murder them. Women, as they enter adolescence, become sexual objects that the gang wants to acquire," she says.
Reyna says that the reason reports of disappearance usually don't result in prosecution is fear. "If a young woman returns home alive, her family doesn't want to get into trouble. There are families who have been displaced, and they try to ignore what happened. If the victim is a minor, the FGR has to conduct an investigation, but 99 percent of the families I know tell you that they don't want an investigation because they know the perpetrator is with the gang." 
Unpunished
The FGR prosecuted eight gang members for their involvement in the disappearance and murder of Alison and Leydi. A special court in San Salvador (the Juzgado Especializado de Sentencia B) sentenced the perpetrators to 30 years in prison for murder, but they were never convicted of femicide because prosecutors failed to prove that the pandilleros had abused and murdered Alison and Leydi specifically because of their status as women. "In cases of femicide," explains the judge who presided over the case, "you must not only prove that someone was killed, and that she was a woman; you also need to prove the motive, beyond just malicious intent, is misogyny. The judge insists that prosecutors in the case needed to provide more evidence to prove such intent, and that "the evidentiary context was the eye witness and the scientific evidence, but it was never inferred that there was hatred or contempt for the young woman."
Four years after the trial, the judge says that justice in Alison's case was not the result of a solid investigation, but rather a stroke of luck in the form of the eye witness testimony. "It was not an investigation. It was random. That is, it was more a case of luck than it was the result of any professional or investigative competence," he says.
And even though Alison was deprived of her liberty, the prosecution did not charge anyone involved with that specific crime either. The judge claims that the FGR had evidence to pursue such charges, but decided not to. "As Judges, we cannot add criminal charges ex officio because of issues around the congruence between alleged facts and those considered proven. Usually the cases where disappearances have been successfully prosecuted have been ones where there are eye witnesses," he said.
Before November 2019, the only laws that recognized disappearance as an official crime were those specifically targeted at prosecuting the kind of forced disappearances historically committed by agents of the state. What happened, then, in cases where the perpetrator was presumed to be a gang member or other civilian? Until 2019, prosecutors and police classified these disappearances as "deprivation of liberty."
"This created a lot of confusion," explains Guadalupe de Echeverría, Director of the FGR's Unidad Especializada para Personas Desaparecidas, or Special Unit for Disappeared Persons, "because deprivation of liberty can be temporary; disappearance, on the other hand, has the implicit goal of hiding the victim permanently." 
The Salvadoran Supreme Court (Corte Suprema de Justicia, or CSJ) has no record of the total number of convictions or acquittals for the crime of deprivation of liberty for the eight-year period between 2012 and 2020. El Salvador's citizen information bureau, the  Oficina de Información y Respuesta, claims that not all courts in the country have the proper system for maintaining such information, or that courthouse clerks simply "don't have enough time" to do so.
The agency does, however, have information from the Tribunales de Sentencia in San Salvador, Chalatenango, and San Miguel departments. These courts have recorded a total of 122 prosecutions for the crime of deprivation of liberty, with 85 of these ending in convictions and 38 in acquittals. According to the data, the vast majority of the accused were men (179 cases), while only 17 were women. El Faro has asked the FGR for information on the nationwide total of cases prosecuted for the crime of disappearance during that same period. At the time of writing, they had yet to provide a response.
According to data from the FGR, the trend seen in cases classified as "privaciones de libertad" continues now that these kinds of cases are being prosecuted under the new crime of disappearance, or "desaparición de personas." In just the first six months of this year, the FGR has registered 68 denuncias of disappearances involving female victims. Of these, 32.5 percent were adolescent girls. In that same half-year period, 145 men were reported missing, of which 8.96 percent are teenagers between the ages of 13 and 17.
Despite the fact that disappearance has been an official crime since last year, the FGR has not stopped classifying reports of disappearance under the crime of deprivation of liberty. Take the case of two teenagers who were kidnapped by alleged gang members in Santa Ana Department on July 25, 2020. According to authorities, witnesses called the police, who mounted an investigation, and the two minors were soon located alive, on a farm in Colonia Teocinte. Their captors fled, and the FGR is now conducting an open investigation and pursuing charges of deprivation of liberty. In another 27 cases, on September 3, 2020, the FGR issued 116 arrest warrants for members of Barrio 18, who they are charging with the same crime—deprivation of liberty.
Since 2013, the FGR has managed a Twitter profile called "Ángel Desaparecido," or Disappeared Angel. The agency uses this account to publish the photos, ages, and other details of minors who have been reported missing to the Fiscalía. This August, they published information on four cases. The photos show four teenagers staring into the camera. They look somewhere between 14 and 17 years old.
*With reporting from Celia Pousset and Jimmy Alvarado
*Translated by Max Granger
Apoya el periodismo incómodo
Si te parece valioso el trabajo de El Faro, apóyanos para seguir. Únete a nuestra comunidad de lectores y lectoras que con su membresía mensual o anual garantizan nuestra sostenibilidad y hacen posible que nuestro equipo de periodistas llegue adonde otros no llegan y cuente lo que otros no cuentan o tratan de ocultar.
Te necesitamos para seguir incomodando al poder.
¿Aún no te convences? Conoce más sobre cómo se financia El Faro y quiénes son sus propietarios
acá
.
Carlos Martínez, Óscar Martínez, Sergio Arauz and Efren Lemus
elfaro.net/en/202009/el_salvador/24843/%E2%80%9CIf-They-Don%E2%80%99t-Behave-They-Disappear%E2%80%9D-Alison-Renderos-and-the-Disappeared-Teen-Girls-of-El-Salvador.htm

PP:
PC:
PN:
PT:
items_count:
items_pivot:

YY:

MM:

FI slug:
FI name: September 2020
FI sort:

FT slug:
FT name:
FT sort:

FS slug:
FS name:
FS sort: