Former Minister of Finance, Nelson Fuentes, resigned from his post because, in his last three months of work, between May and July 2020, he was pressured by the Office of the President of the Republic, and, according to two Cabinet members, by President Nayib Bukele himself, to freeze the salaries of the Legislative Assembly and the Supreme Court as a way of pressuring them to approve a loan. Moreover, the Office of the President sought to make him engage in fiscal persecution against President Bukele's critics, and to carry out budgetary changes that lacked support, transfers of funds without the Legislative Assembly's backing and without approved emergency decrees. The Minister disobeyed or only half-obeyed the requests because he believed that they constituted criminal acts. These facts led to Fuentes's resignation on July 28 of this year. El Faro showed the former Minister the information we had obtained; after seeing it, he responded that he preferred not to comment. 
Thanks to the testimony of two current Cabinet members and two auditors from the General Directorate of Internal Taxes (DGII), who requested anonymity for fear of losing their jobs, El Faro managed to reconstruct Fuentes's resignation and the rise of New Ideas (Nuevas Ideas, Bukele's political party) members to the top of the Ministry of Finance. El Faro also interviewed two former Ministry of Finance directors and two other former Ministry employees who worked for this government.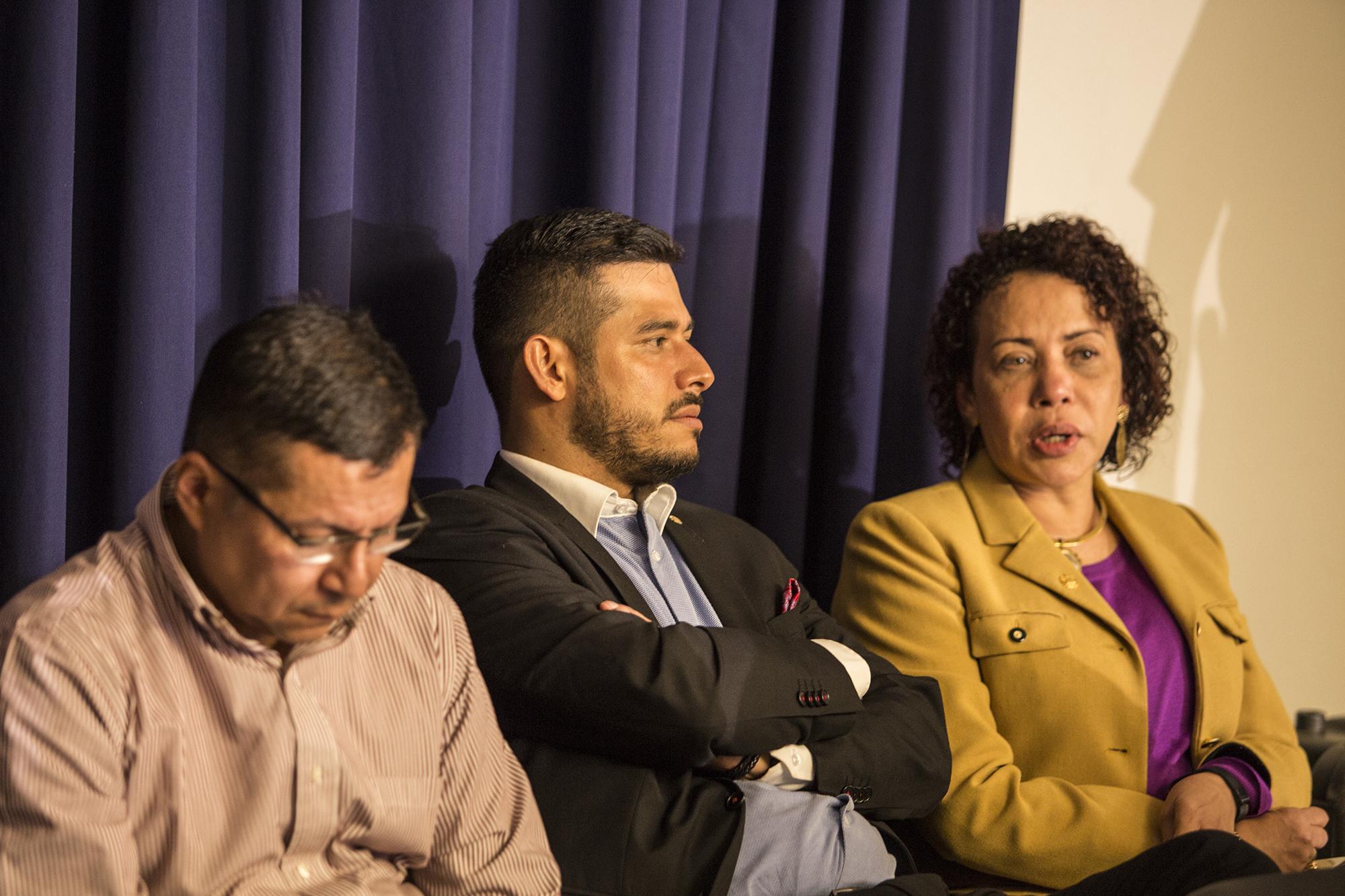 The two auditors who still work at the Ministry of Finance provided evidence of their work. They showed official documents, requirements, past material that they had processed, and even last year's copy of what they asserted was the roadmap that guided everyone: the annual audit plan, a document that was sent at the end of each year and indicated the annual work plan's priorities. "This year, in the middle of the year, we still didn't have anything to guide us, just verbal orders. The command is to find irregularities, even if there aren't any, even if there's no basis [for them]," they added.
All the evidence, gathered separately and independently over the past two months, supported the conclusion that the Ministry of Finance has become a tool for political blackmail: investigations into tax evasion target President Bukele's critics, budget allotments are prioritized or delayed to exert pressure, and there have been firings at the Ministry of Finance because certain government officials fear the discovery of anomalies in their management of money earmarked for addressing the Covid-19 pandemic, as well as information about the companies that have won those contracts (Unique Taxpayer Registry [RUC]). "Paranoia pursues them. They fired me because they were thinking about how to eliminate the danger of someone they don't trust finding out that information," says a former employee who attested to what happened during Fuentes's last months on the job.  
The resignation of Fuentes—who was sworn in as this administration's Minister of Finance on June 3, 2019, and is the only Cabinet member from the last FMLN [Farabundo Martí National Liberation Front] government to retain his post in this administration—began to take shape on May 18, 2020. That day, in a press conference, President Bukele threatened to freeze the salaries of the Legislative Assembly and Supreme Court of Justice as a way to pressure the representatives to incorporate a $389 million International Monetary Fund (IMF) loan into the budget.  "We are not going to make transfers to the judicial body [Supreme Court], we are not going to make transfers to the Constitutional Chamber [Legislative Assembly], let them see how their salaries are paid. We are going to prioritize medicines, food, and the salaries of those who are on the frontlines […] What is more important, buying medicine and medical supplies, or paying the representatives?" the President said.
A day after that threat, on May 19, 2020, Minister Fuentes refused to withhold the funds for the Legislative Assembly and the Supreme Court of Justice because he believed that it could constitute a crime. The minister disobeyed a presidential order and, according to two Cabinet sources and one Ministry of Finance employee, on the night of May 19, he was on the verge of being fired. That night, one of the Ministry of Finance directors wrote the following message to an El Faro journalist via the WhatsApp application: "We have a great deal of uncertainty in the ministry, because everything indicates that the minister [Fuentes] is going to resign. He has been very careful with the transfers. He's tried to document everything, back everything up, and that has caused problems for him," they wrote.
The instability of financial positions in this government is clear. In a little over a year, there have been two Ministers of Finance and three presidents of the Central Reserve Bank. 
Nelson [Fuentes]'s problem is that he never took off his technician hat, and—like it or not—the minister post is a political position," says a source in Bukele's Cabinet, who affirms that, if it were known that they were speaking with El Faro journalists, they would be fired immediately. "He was asked to freeze the salaries and he didn't do it. It is an extreme measure, but it is a tool that the government has because the representatives didn't want to approve the funds. I believe that it wasn't the time to take such a drastic measure [freezing the salaries], I would have done it later," they opine.  
In addition to blocking the funds for the state's other two branches, President Bukele requested a special plan from Fuentes to combat tax evasion, but the minister did not present a concrete proposal. Bukele's request of Fuentes included guidelines to prioritize the auditing of some organizations that the president considered to be opponents of his government. That anti-tax-evasion plan, in practice, meant fiscal persecution disguised as a program to recover taxes. Faced with Minister Fuentes's unjustified delays in submitting the plan, the president ordered stripping him of his power and giving the role to two of Bukele's loyal subordinates: the then-Vice Minister of Revenue, José Alejandro Zelaya Villalobos, now Minister of Finance, and the General Director of Internal Taxes, Douglas Pablo Rodríguez, the current President of the Central Reserve Bank. The President's Residence [Casa Presidencial, or Presidential House] began to speak directly with Zelaya and Rodríguez, skipping the then-minister [Fuentes].
"When it comes to paying taxes, nobody is without sin. You tell me: who likes to pay taxes? What I can tell you is that we have been studying how to improve tax collection for the past year. They have considered a plan against offshores and capital flight to tax havens. The plan is to combat tax evasion, but I can't deny that it started to be applied against the government's critics, and that has a lot to do with the president's personality," affirmed a Cabinet source. They also explained that, in addition to setting its sights on offshores, the government is preparing four more packages to improve its revenues.
Zelaya and Rodríguez, the founders of the New Ideas [Nuevas Ideas] party, began their plan against tax evasion while Fuentes was still minister. The two Cabinet members we consulted, as well as the former Ministry of Finance employee El Faro interviewed, relate that, in his last few months on the job, Fuentes became a minister without a ministry. "The Ministry of Finance was divided in two. On one side, there was Nelson Fuentes, who was minister but did not have control of the General Directorate of Internal Taxes that Rodríguez directed or the General Directorate of Customs led by Gustavo Villatoro (who was appointed as Superintendent of the Financial System on July 28 of this year). They took away Nelson Fuentes's governance of the ministry and the Vice Minister's low synergy was evident," one of the sources notes. Three of the people we consulted agree that in the final days of May, Zelaya, Rodríguez, and Villatoro stopped reporting their endeavors to then-Minister Fuentes and they communicated directly with the President's Residence [Casa Presidencial].
A third [source of] friction that led to Fuentes's resignation was the attempt to modify the state's budget without legislative support. On July 27, 2020, Fuentes appeared before the Legislative Assembly's Finance Committee, where he acknowledged that during the emergency, the Ministry of Agriculture and Livestock (Spanish acronym, MAG) had redirected public funds without the Legislative Assembly's approval. 
Claiming that the Law on State Financial Administration allowed the "temporary" redirection [of funds], the Ministry of Finance authorized the Ministry of Agriculture to use $15,448,050 to pay contract advances to corn, rice, and bean suppliers for solidarity baskets [baskets of food for those in need], and to pay for the first delivery of 33 metric tons of white corn purchased from a company in Sinaloa, Mexico. The representatives on the Finance Committee called Fuentes and the head of the Ministry of Agriculture and Livestock, Pablo Anliker, to explain why they used money earmarked for salaries and other projects—such as the Family Agriculture Plan, agricultural bundles, and fertilizers—to make the aforementioned payments. 
Minister Anliker did not go to testify before the legislative Committee, claiming that he was waiting for the results of his Covid-19 test; Fuentes did appear, and he confirmed before the representatives that the Ministry of Agriculture and Livestock had used money for salaries to purchase staple grains from the Mexican company. A day later, on July 28, 2020, Minister Fuentes submitted his resignation. According to the official version, he did so for personal reasons.
"The thing with the transfers and the strange purchases going on in the government couldn't be hidden. When Nelson Fuentes resigned, they removed the head of Communications, Rosa Mixco, and closed off [computer] access to the General Directorate of Internal Taxes, to which we also had access. It was clear that they wanted to control information," says one of the DGII employees who spoke with El Faro. 
In mid-October, El Faro contacted the former Minister [Fuentes], showing him a few paragraphs of this text explaining his departure from the Ministry of Finance and to ask for his assessment. Fuentes replied briefly that he preferred not to comment. 
With Fuentes's resignation, the Ministry of Finance began to function unrestrained. Two weeks before Zelaya assumed the post, on July 16, in the middle of the pandemic, DGII auditors were called to work on a special list of possible cases of tax evasion. Officially, the government launched the plan on October 3, 2019 and reactivated it in the midst of the pandemic, a week after El Diario de Hoy published an investigation linking Vice Minister Zelaya to a company that won Ministry of Health contracts to deal with the pandemic. Social media referred to these allegations as #juevesdeevasores [#EvaderThursdays]. This Ministry of Finance campaign consists of the minister publicly announcing— once a week, on Thursdays—accusations of tax evasion against national companies and bringing the allegations to the Attorney General's Office; it forms part of the government's strategy of asserting that traditional economic power is the citizens' enemy.
Moreover, in his second month as Minister of Finance, Zelaya executed an order that his predecessor refused to obey: at the end of September 2020, the Ministry of Finance delayed the payment of 2,200 Legislative Assembly employees' salaries.  "We will set up a collection center to collect provisions for the ARENAFRENTE [the political opposition] representatives," President Bukele taunted on his Twitter account on October 1. 
On the morning of  October 23, El Faro called the Ministry of Finance's communications office to get Minister Zelaya's version. We explained this article's main findings to the person who answered the phone and insisted on the need to get a response through an interview, telephone call, or e-mail. The Communications employee said the new chief of communications, Alicia Quezada,  was not in the office, but she would make sure that she [Quezada] received the message. That afternoon, we asked for Quezada's telephone number. "She still does not have a cell phone assigned to her," the employee replied, but she [the employee] promised to convey the message to her [Quezada]. However, there was no response, as is the custom when this media outlet requests interviews with public officials from any state agency.
This newspaper also called the Central Reserve Bank's press office and the cell phone of its communications officer, Luis Liévano, to get former director of internal taxes Rodríguez's version. As of this writing, they had not responded to our requests.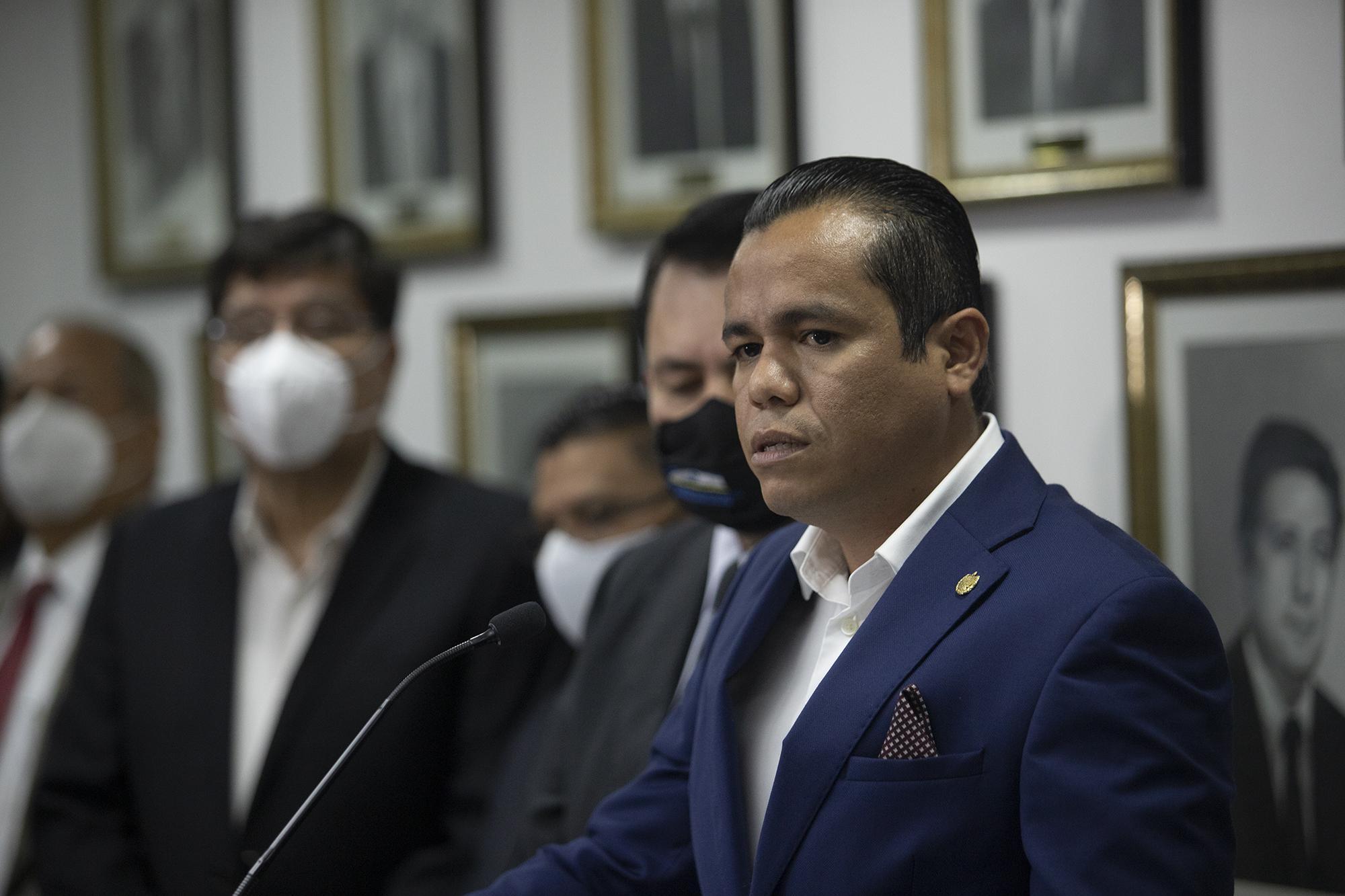 The Bukele Family's Employees
In order to understand how the bureaucratic apparatus that moves the treasury functions, we must recount the main changes that the core of the Ministry of Finance has undergone under this administration: the General Directorate of Internal Taxes (DGII)—a structure with over 500 specialized employees—has in large measure survived the governments of the past 30 years with few changes [to it].
On September 2, 2019 Nayib Bukele appointed Douglas Pablo Rodríguez—the founder of the New Ideas Party and head of the National Electoral Committee of the president's political party—as the Deputy Director of Major Taxpayers at the DGII. He was the first trusted delegate of the official party to assume a key post in this directorate, and his rise in the government apparatus was meteoric: scarcely a month later, on November 1, they put him in charge of the General Directorate of Internal Taxes, a position that, according to three employees who each have over ten years of experience in the field, requires expertise that one can only acquire within the institution itself. Rodríguez, an accountant by profession, had only a month at the Ministry of Finance.
Nine months later, on July 30 of this year, Douglas Pablo Rodríguez moved up again, this time to the position of Vice Minister of Revenues after Nelson Fuentes's resignation. He held this post for less than two months; on September 19, he was appointed President of the Central Reserve Bank (BCR).
This new appointment occurred following the abrupt resignation of another key element of the state's financial apparatus, Nicolás Alfredo Martínez. An economist with a Bachelor's degree in mathematics and economics from the University of Wisconsin and a Master's degree in Finance from the Universidad Rafael Landívar in Guatemala, Martínez had taken over at the Central Reserve Bank on December 13, 2019, after the resignation of his predecessor, Carlos Federico Paredes. Martínez also left his post only 24 hours after making explosive statements before the Assembly's Finance Committee: in them, he publicly conceded that the Executive had used billions of dollars to deal with the pandemic. This statement directly contradicted the government's narrative, frequently repeated by President Bukele and Minister Zelaya, that the Executive did not have sufficient funds for the crisis because of the opposition's representatives. Douglas Rodríguez immediately took over as president of the Central Reserve Bank, 24 hours after Nicolás Martínez gave his statement to the representatives. 
According to article 25 of the institution's organic law, the Central Reserve Bank requires its president to have "10 years of experience in economic and financial matters." According to his official resume, Rodríguez graduated from the Universidad Tecnológica [Technological University] in 2010 with a degree in Public Accounting. Between 2012 and 2015 he worked ad honorem in the Nueva Cuscaltán Mayor's Office, while Bukele was the mayor. When Bukele was elected mayor of San Salvador, Rodríguez was appointed first general administrator of cemeteries, and then head of the district V delegation. 
Rodríguez's General Director of Internal Taxes position is now held by another Bukele family confidant with a history of working in its [the family's] companies. His name is Rubén Nehemías Ordoñez, and he took over as the head of the DGII on August 19 of this year. The public version of his resume says that he graduated in 2015 with "a Bachelor's degree in Public Accounting from the Universidad de El Salvador [University of El Salvador]" and that "he worked in private enterprise between 2010 and 2020 as an assistant accountant, accountant, financial director, and independent consultant."
Ordoñez is responsible for a structure of over 500 people, mainly auditors and tax and finance experts. "Look, he never introduced himself to us, we barely know him, not as an auditor, accountant, or public official," says one of Ordoñez's employees, who has worked at the Ministry of Finance for over a decade. 
According to official documents from the government's own State Transparency web portal, Ordoñez spent much of his professional life working for the Bukele brothers' companies. In April 2017, he was the financial director of Obermet, the Bukele Ortez family's corporation that houses one of its advertising agencies: 4am Saatchi.  
This agency, managed until a year ago by the president's younger brother Yusef, contributed part of its staff to carry out the 2019 electoral campaign: "There were other teams, like Botón Celeste, that had autonomy. I think that was one of the keys of the campaign: there were many organic productions that went viral and we did not control them," Karim Bukele told us in February of last year, referring to his agency's work.
Obermet was one of the main advertising contractors during the FMLN's ten years of government. It received contracts from Bukele's party at the time for more than 30 million dollars. In a bidding contract for an ANDA advertising campaign for nearly 400,000 dollars, which Obermet won, Ordoñez appears as a partner along with another of the president's three closest brothers, Yuself Bukele, who, without having a position in this administration, has played a key role in recruiting government personnel in the area of economics and finance. 
In our investigation, El Faro also spoke with two Ministry of Finance officials and two former employees who are experts in auditing, one of the main tasks of the General Directorate of Internal Taxes. According to these sources, more than Ordoñez, the main actor in the audits that this government has opened against political opponents and the executor of the current anti-evasion plan is Mario Ernesto Menéndez Alvarado, a veteran auditor at the Ministry of Finance, who, as two sources who work with him explained, grew politically during the ten years of FMLN governments, but today promotes the New Ideas cause.
Mario Menéndez is one of two men who appear at Minister Zelaya's side each week as the latter presents cases to the Attorney General's Office on "evader Thursdays". He [Menéndez] was the Director of Collections and Debts at the Ministry of Finance under FMLN's management; according to three auditors El Faro consulted, he was responsible for auditing Bukele's companies during the 2019 presidential campaign, under the orders of Salvador Sánchez Cerén's government. "We have to be honest about that, the unit that persecuted [political] opponents was born and grew under the FMLN," an employee who has worked with Menéndez for years told El Faro.
The Ministry of Finance's Hunt
"On July 16, I am clear on that date, I received the order to report to work. All of us, the auditors who had been working from home during the quarantine, received it. They put us in an air-conditioned building and even so they made us work," recalls one Ministry of Finance auditor who says he is certain that he will be fired this year, since he is sure that they identify him as an employee who is not aligned with the Ministry's current way of operating; he spoke with El Faro on the condition that his name not be revealed.  
"They are two gigantic wings, 60 in one and 60 in the other, they have put us into small groups and given us cases that we can't comment on, since they threaten to fire us. It's already clear to me that I'll be fired, that's why I believe it is better to know what is happening," this auditor asserted. 
The auditor's colleague confirms and complains about the same thing. "We have never had a level of stress like this—and I have worked under different bosses; it is psychological terror. They force us to do things that have nothing to do with the technical [aspect]. The auditing experts know that they are asked to find and recover funds at any cost and in record time. They almost forcibly ask them to find [tax] evasion," says the auditor, who is an expert in detecting errors, whether due to bad faith or negligence, in taxpayers' declarations.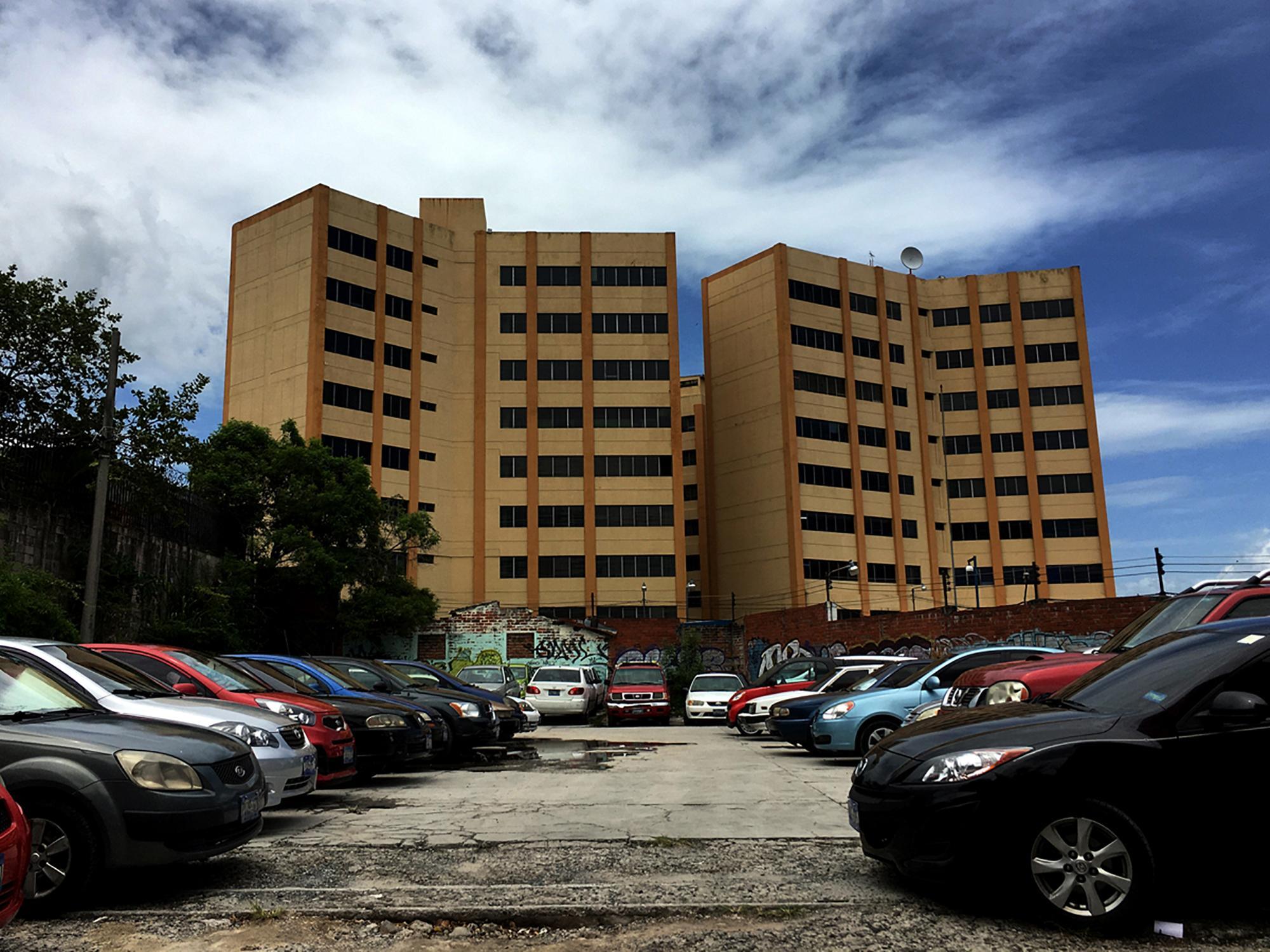 "There is a Major Taxpayers Directorate, those with the most experience are there; they are the experts in millionaire companies like Súper Selectos and such…In those cases, there's almost two auditors completely dedicated to a single corporation," the Ministry of Finance employee explained. "Hence, there is the Medium Taxpayers Directorate. Those with a very high-income profile are there too. Another directorate is that of Special Taxpayers, that's where you are [Trípode S.A. de C.V,  the company that owns El Faro], Factum, and others that are persecuted today. This one is activated for special reasons. For example: if your taxation decreases by $60,000 from one year to the next, even if you have an explanation, a lightbulb goes on. But I understand that is not your case, it is just an example of how special cases should be. Today, they are the Minister's most pressing ones," they affirm. 
El Faro spoke with this auditor and a colleague of theirs at the Ministry of Finance so they could explain how the most pressing auditing cases are determined. "Everything is hand-selected [todo es de dedo], everything is political," one of them affirmed. "I am aware of this because I have a colleague who told me that they have threatened him. He handles cases like El Faro's, which are ordered from above without any criteria," the other auditor explained.
How can you prove that? the auditor was asked. "I don't have the documents; I can only tell you that I have witnessed how the unit has been transformed. I can give you the names of the people who handle the cases. They only give them to those they trust. I believe that I am not one of the people they trust. I can tell you something else: before everything was documented, now they tell you everything verbally, I suppose they don't want to leave a trail."
*Translated by Jessica Kirstein