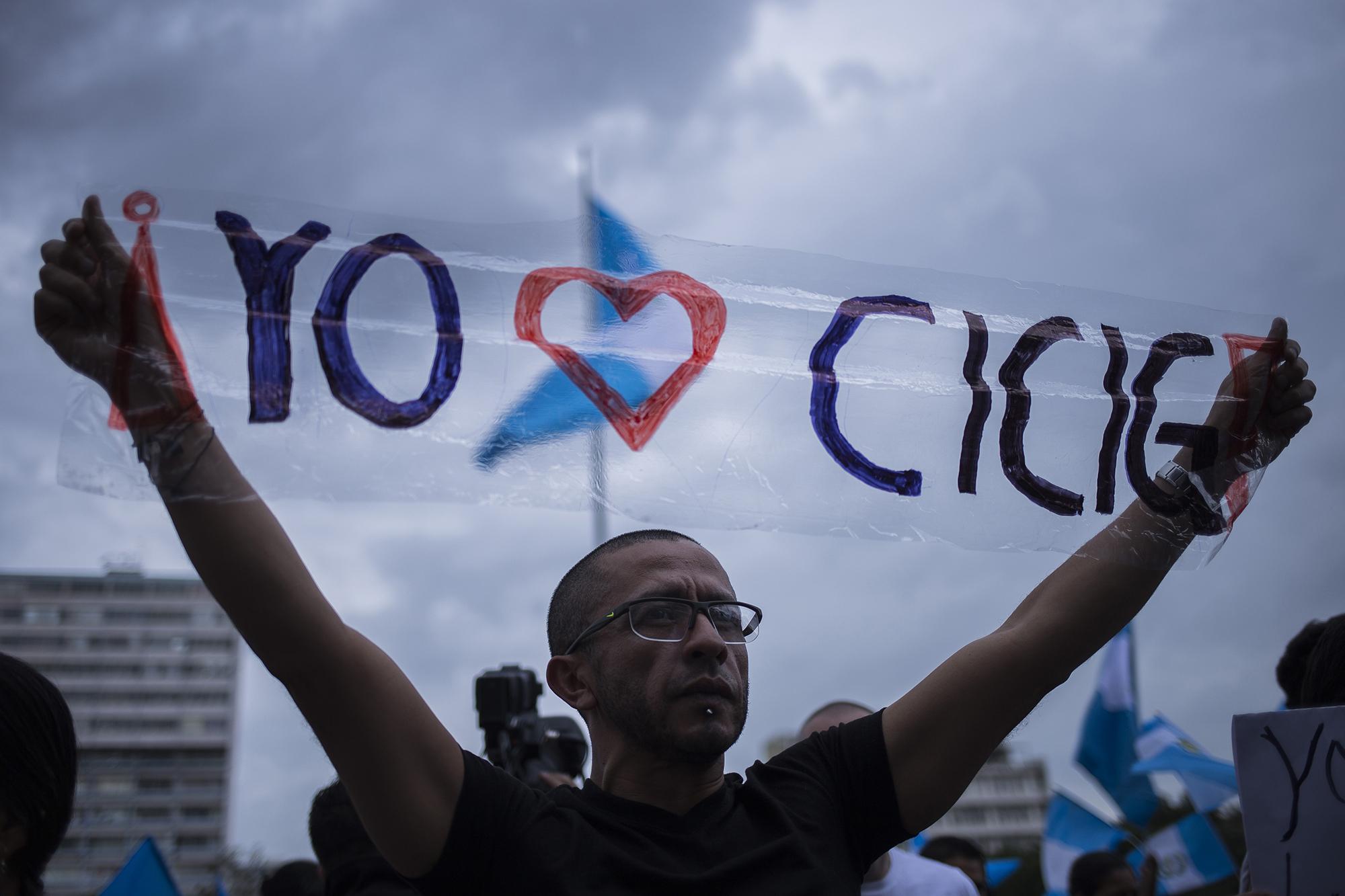 The stacks of bills were laid out in neat rows on tarps. It took police a while to empty 22 suitcases stuffed with cash in three different currencies and count it all, but in the end it added up to nearly 16 million dollars.
Guatemalan officials seized the stash last week when they raided a home in Antigua, 24 miles west of Guatemala City. The Special Anti-Impunity Prosecutor's Bureau, FECI, was behind the operation, but was initially tight-lipped about the details, only noting that the money could be the proceeds from bribes to a government official during the previous administration of former President Jimmy Morales.
Then, on October 20, the official's name came to light. At FECI's request, a judge issued an arrest warrant for José Benito, Minister of Communications, Infrastructure and Housing during the Morales administration. He stands accused of money laundering.
At least five other ministers from the Morales administration have already been charged with other crimes related to corruption and money laundering. Two of them are also fugitives. Benito is not known to have officially left the country, but it is possible he fled evading immigration controls, the special anti-impunity prosecutor said on October 21. Guatemalan immigration officials confirmed an order prohibits him from leaving.
Investigative reporting by journalists from Guatemalan newspaper el Periódico also revealed the company that owns the property is linked to prominent figures implicated in corruption scandals and that a drug trafficker was arrested in 2016 in the same residential complex as the recently raided home in Antigua, where properties can cost up to $1 million.
Guatemalan civil society groups celebrated FECI's successful raid and seizure. "The Special Prosecutor has support from the general population," said Edie Cux, president of Acción Ciudadana, an anti-corruption citizen action group. FECI and its role in Guatemala's faltering battle against corruption are at the heart of a controversy this month, as the fallout from last year's shutdown of a renowned international anti-impunity commission continues to unfold.
Anti-corruption efforts in the Central American nation garnered international attention five years ago when investigations by the United Nations-backed International Commission Against Impunity in Guatemala, CICIG, led to arrests of a president, vice president, and other high-profile figures. The United States was among the commission's key champions and funders, but support waned under U.S. president Donald Trump, whose administration's lukewarm stance was interpreted by many as a de facto green light for CICIG's shutdown last year.
FECI was left holding the reins of ongoing high-profile corruption court cases and continues to face an onslaught of opposition from emboldened political actors implicated in corruption investigations.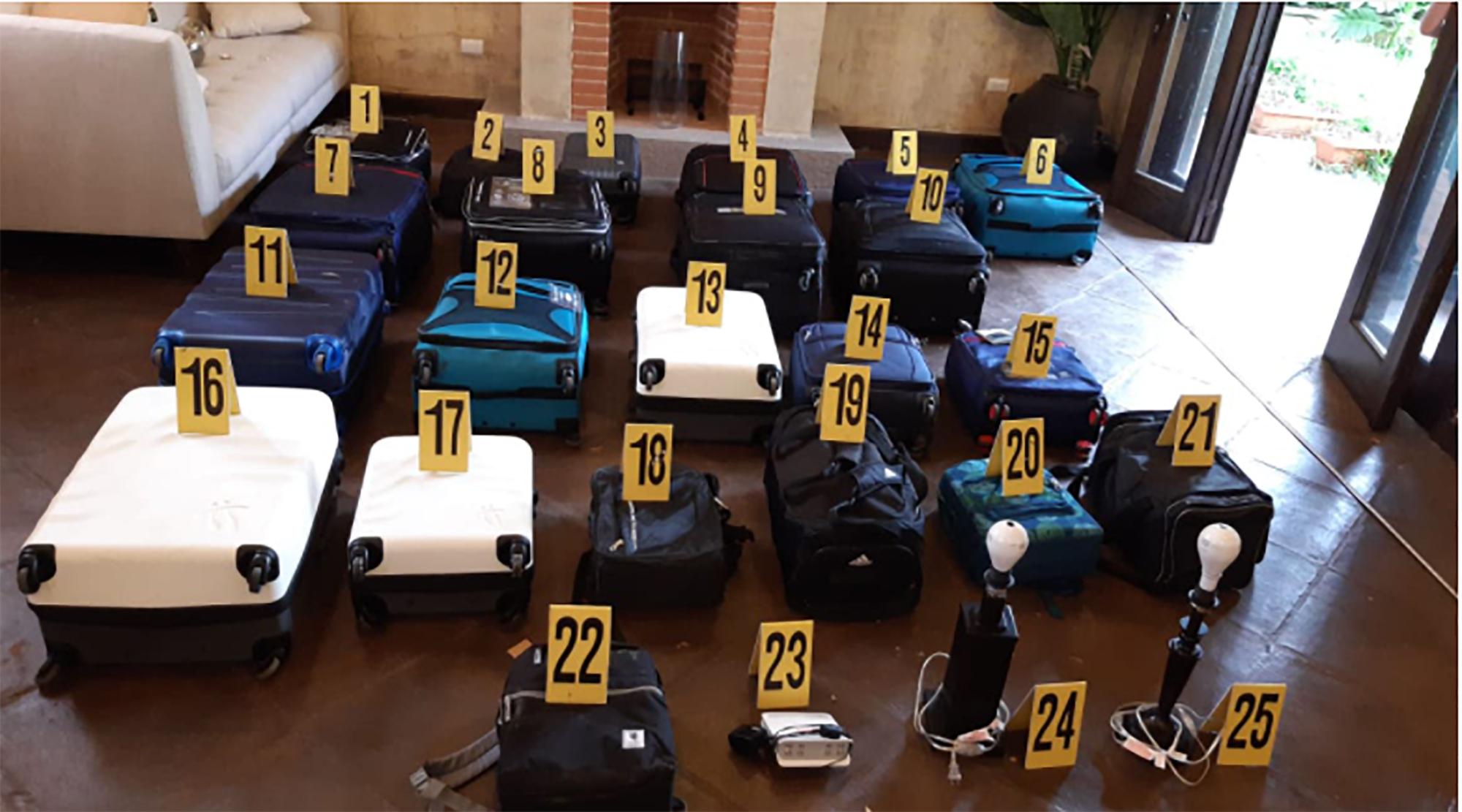 The United States Dips a Toe into the Maelstrom
Earlier this month, a U.S. government official suddenly re-emerged in social media discussions over Guatemala's anti-corruption efforts, sparring online with Guatemala's Attorney General over the treatment of FECI prosecutors. Guatemalan Attorney General Consuelo Porras triggered controversy October 7 when local media revealed her office would pursue administrative proceedings against FECI head prosecutor Juan Francisco Sandoval and three of his colleagues. Porras' office insisted the decision to pursue administrative action was routine, but Sandoval noted most of the proceedings originated from complaints filed by people his bureau is investigating for corruption.
"The Attorney General has openly taken some positions that weaken FECI," Cux told El Faro English. "The attack is not only coming from the Attorney General but also from other broader groups, including groups that have been accused of corruption," he added.
Michael Kozak, Acting Assistant Secretary for the U.S. Department of State's Bureau of Western Hemisphere Affairs, entered the fray on October 8. "The U.S. counts on #Guatemala to be a partner in the fight against corruption. The Attorney General has a duty to pursue legitimate complaints of corruption wherever they lead. Prosecute the corrupt, not the anti-corruption prosecutors at #FECI," Kozak wrote in a signed tweet.
House Foreign Affairs Committee chairman Eliot Engel "could not agree more," according to an October 8 committee tweet: "The U.S. Congress supports the pursuit of legitimate corruption cases in #Guatemala and rejects absurd attempts to pursue #FECI." Former U.S. ambassadors to Guatemala during the administrations of George W. Bush and Barack Obama, both strong CICIG supporters, also expressed their support for FECI and Kozak's comment of support.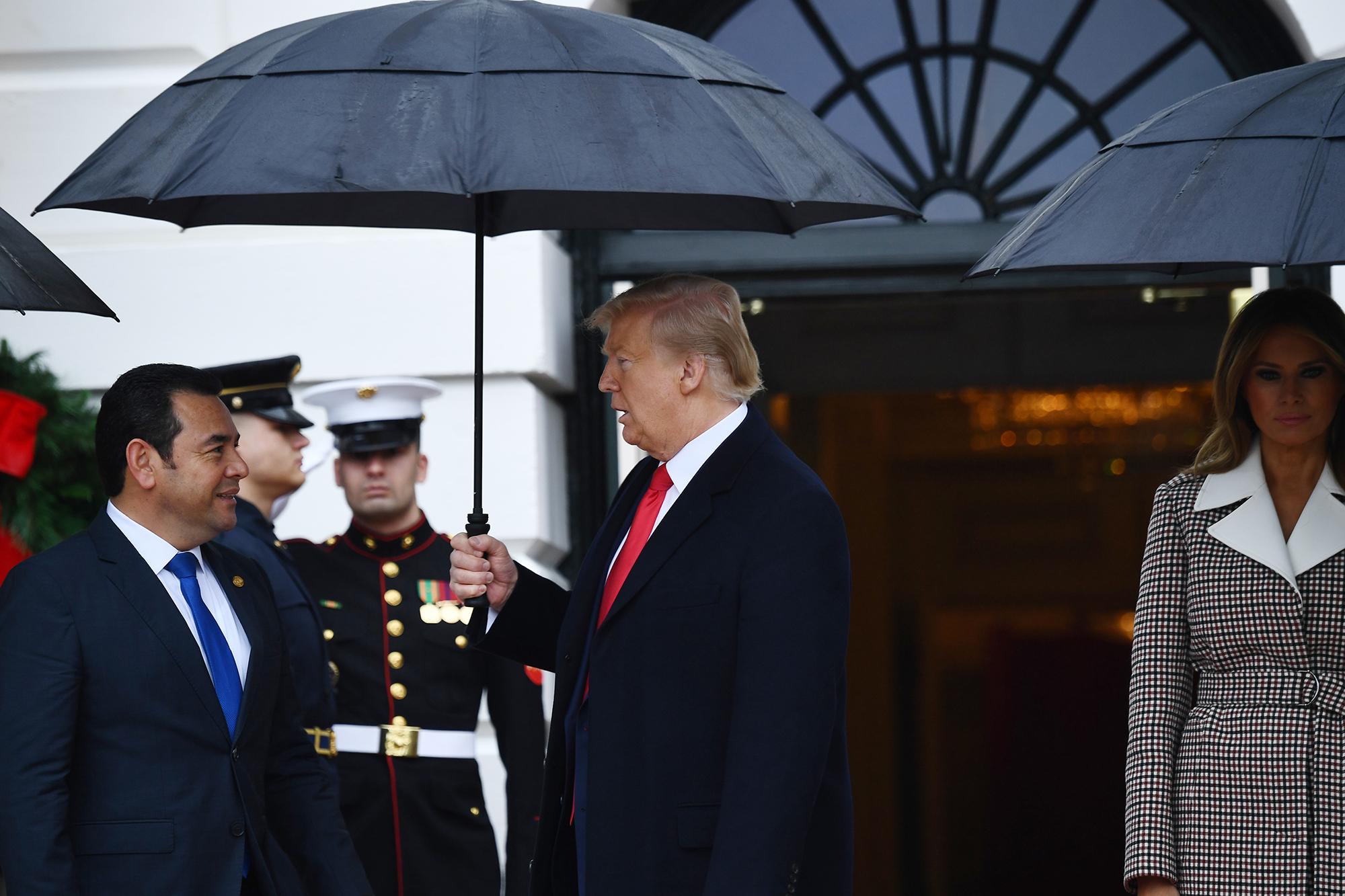 Porras fired back the same day with a public letter addressed to Kozak, noting that her actions "are always in accordance with the law." The letter ended with the citation of a comment Porras claims Kozak told her in a September 29 virtual meeting: "We cannot and will not influence in any way the decisions that you make make, that is not our role, but it is the sovereign decision of the people of Guatemala."
Some prominent Guatemalan figures applauded the Attorney General's response. Support for her defense of sovereignty was highlighted by former congressional leader Alvaro Arzú and Nils Leporowski, president of the Coordinating Committee of Agricultural, Commercial, Industrial and Financial Associations, CACIF, the country's powerful private sector umbrella organization.
Accusations the United States is overstepping its bounds and infringing on Guatemala's sovereignty echo the outcry by right-wing politicians in both the United States and Guatemala when they accused the United Nations and the head of CICIG of doing the same.
In 2017, when CICIG began investigations into then president Jimmy Morales, his relatives, and his political party, Morales launched a campaign against the commission and its head commissioner Iván Velásquez, a Colombian former prosecutor and Supreme Court judge who took on paramilitary groups. Morales declared Velásquez persona non grata in 2017, but the move was overruled by the Constitutional Court. In 2018, flanked by military officials, Morales announced he would not renew CICIG's mandate in the country, which ended in September 2019. Less than a week later, Morales declared Velásquez a threat to national security and barred him from entering the country. The court ruled against the measure, but the Morales administration openly defied the ruling from the country's highest court.
FECI, meanwhile, continues to prosecute the cases it began investigating alongside CICIG, and continues to be undermined and attacked for doing so. "Let's not forget that the Attorney General, Consuelo Porras, was appointed during the regime of Jimmy Morales," said Iduvina Hernández, director of the Association for the Study and Promotion of Security in Democracy. "Her appointment was essentially based on the need of that particular president and of the sector that supported him to ensure their own impunity," she told El Faro English.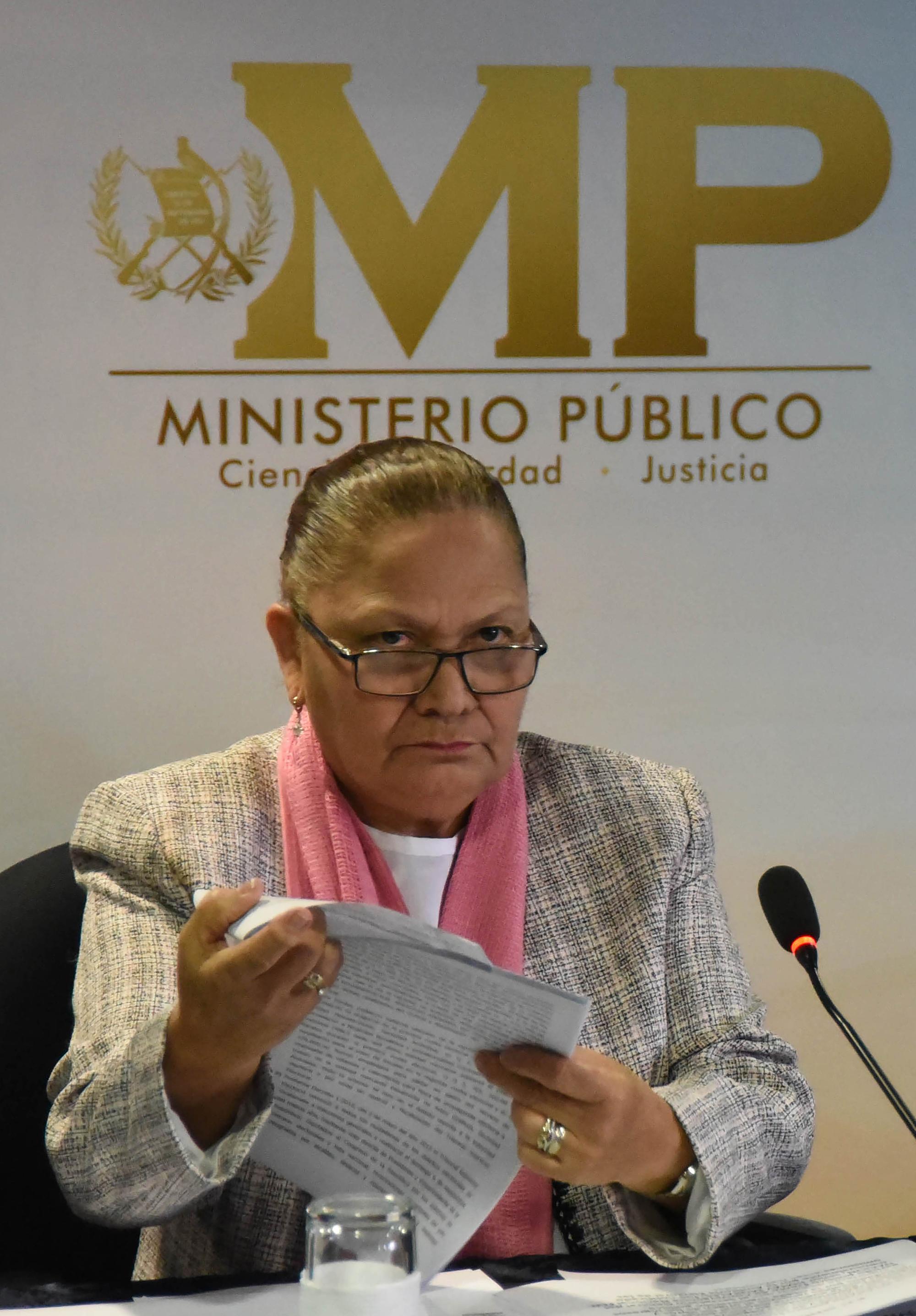 Along with the administrative proceedings, the Attorney General has taken other recent actions that impact FECI's work, including the transfer of high-profile cases to other special prosecutor bureaus. The police also withdrew from FECI's team an investigator who played a key role in an investigation into politicians. "It's one of the very few prosecutors' bureaus that gets results against corruption," Hernández said of FECI.
Assistant Secretary Kozak's tweet in support of FECI, critiquing the Attorney General's actions without explicitly referring to her, was seen in Guatemala as one of the only clear indications of U.S. support for anti-corruption efforts since the Trump administration watched on as Morales waged his campaign against CICIG, eventually dissolving the watchdog agency
The U.S. was noticeably absent from some strongly worded joint statements by other key CICIG funders. Canada and the European Union both condemned Morales' anti-CICIG measures. And when Morales announced he would not renew the commission's mandate, the U.S. Embassy in Guatemala said in a statement it was 'aware' of the decision and noted CICIG was an important and effective partner, pledging continued U.S. support for Guatemala's fight against corruption and impunity — without CICIG. 
"I think that when CICIG was riding high, during the Obama administration, it was because we were seeing this sort of wave of support for these anti-impunity commissions largely based on the belief that this also serves U.S. interests," said Christine Wade, a professor of Central American politics at Washington College in Maryland.
Rule of law problems in Central America were in part brought about by U.S. intervention — decades of backing coups, military dictatorships, and government forces carrying out massacres and war crimes — but there has been an understanding that they have broader impacts beyond national borders, she said. "There's no doubt that the spillover from the absence of rule of law led to things like the growth of migration out of the region," Wade told El Faro English.
The Trump administration, on the other hand, generally lacks a coherent foreign policy and has taken a piecemeal and inconsistent approach in Latin America, she said. In Central America, Trump has elevated stopping immigration above all other interconnected issues. "The rule of law just hasn't been important to the Trump administration. Fighting corruption has not been a priority of this administration," said Wade. "Immigration is the priority." A new U.S. Ambassador to Guatemala, William Popp, presented his diplomatic credentials to the Guatemalan president on October 19. Within two days, he had met with both the Minister of Foreign Affairs and the Attorney General to discuss bilateral cooperation, but the content of their discussions is unknown.
Guatemalan prosecutors are now waging the battle against corruption largely on their own, but it will not be enough to halt systemic corruption with deep roots in state institutions. As long as suitcases of cash are handed over to corrupt government officials, little will be done to restore rule of law or address the inequalities and violence pushing people to flee.
Sandra Cuffe is a freelance journalist covering human rights, politics, and social movements in Central America and beyond. You can find her on twitter at @sandra_cuffe.