Biden's Immigration Policies Offer Measured Hope for El Salvador
Last Saturday night, Joe Biden declared victory after a tight presidential contest against Donald Trump. Given that Republicans will probably maintain control of the Senate, Biden's changes to economic and social policy will likely be more modest than his supporters hoped. On immigration, however, Biden can reverse Trump's executive actions and deliver a strong development aid package to Central America. Salvadorans should be cautiously optimistic as Biden prepares to take office in January. 
Trump's Legacy on Immigration
The Trump administration has overseen the toughest crackdown on undocumented immigrants in modern U.S. history, largely through executive powers. Unlike President Obama, who, during his second term, prioritized recent arrivals and felony convicts for deporation, Trump authorized indiscriminate raids against undocumented immigrants. Until the Supreme Court intervened, Trump attempted to revoke protections for over 640,000 undocumented immigrants who had crossed the border as children. His government has also sought to end Temporary Protected Status (TPS), a program granting legal residency to about 200,000 Salvadorans.
The Trump White House separated children from their families at the border, not because it was in the interest of the migrants, but because it would scare off potential immigrants from attempting to enter the United States In violation of international law, the government instituted programs requiring asylum seekers to wait in Mexico. Finally, Trump negotiated "safe third country" agreements with El Salvador, Honduras, and Guatemala, requiring people on the way to the United States to seek asylum in those countries rather than in the United States—an absurd designation given that the homicide rates of all three countries rank among the highest in the world.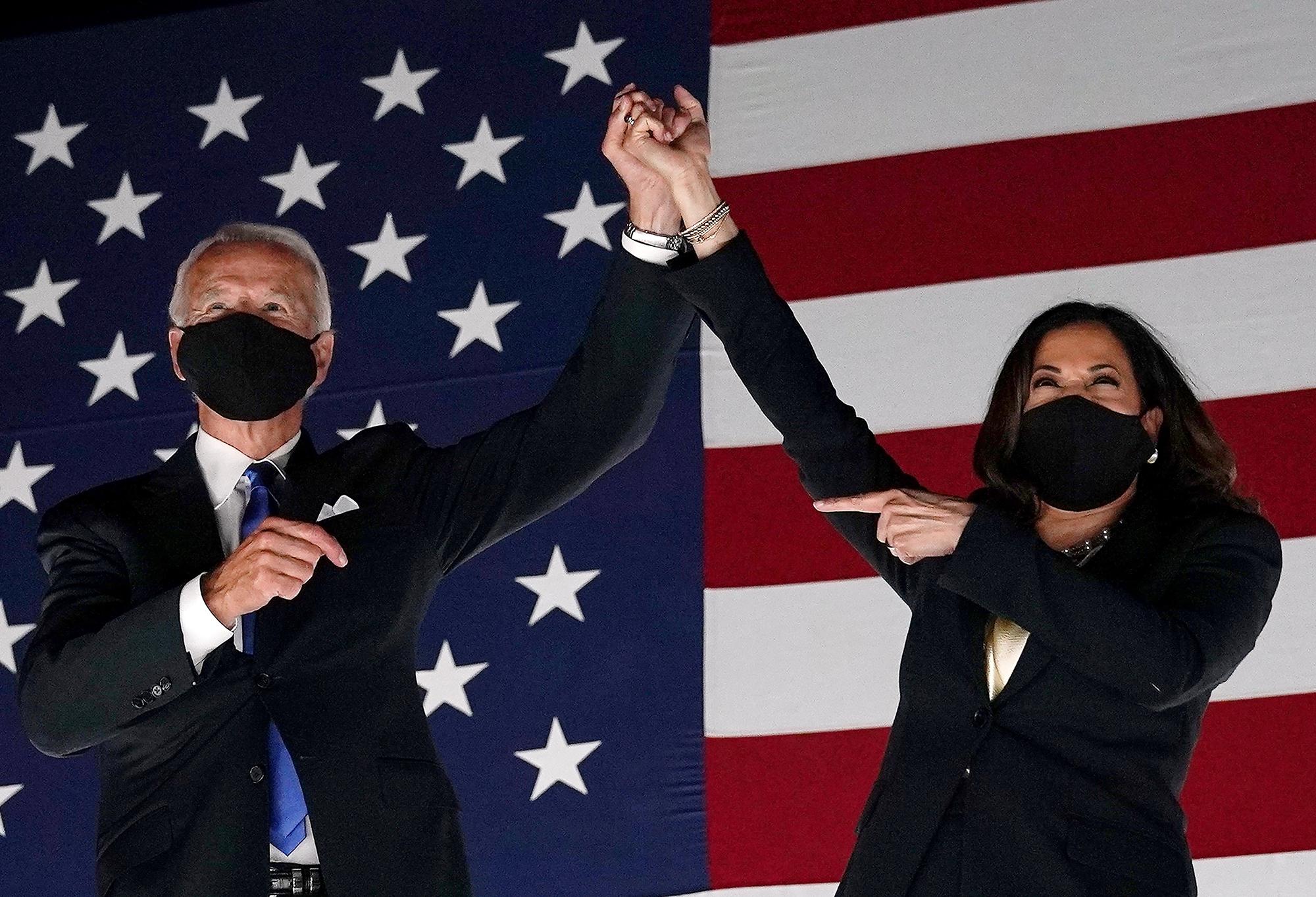 Biden's Short-Term Fixes
Most of Biden's attention on immigration will be focused on reversing President Trump's executive actions. Biden will terminate family separation, and he promises to restore DACA, the program that protects childhood arrivals from deportation. He has stated his intentions to end Trump's indiscriminate deportation program and freeze all deportations during his first 100 days in office. Biden has also pledged not to deport TPS recipients to an unsafe country, and he will rescind Trump's policies against asylum seekers.
Biden can reverse some of Trump's anti-immigrant policies through executive actions alone. However, he is likely to encounter resistance in the judicial branch, which is dominated by Republican-appointed judges. In addition, to create a pathway to citizenship for undocumented immigrants, he will need Congressional support. Comprehensive immigration reform has failed to pass Congress three times in the last twenty years, and with the Senate likely to remain in Republican hands, it remains a long shot. Even with Democratic majorities in both houses, the issue would compete against coronavirus, healthcare, climate change, and other priorities on the Congressional agenda.
Immigrant rights activists have often criticized Biden's past actions. As a senator, Biden sought greater funding for border fences. When he was vice president, the Obama administration deported a record number of immigrants. Biden was also instrumental in  raising funds for the Mexican border patrol to block migrants from the Northern Triangle. As Dara Lind notes, Obama and Biden's policies seek a balance between security and humanitarian concerns. While the balance that Biden chooses as president will not tilt all the way to humanitarianism, it will represent a significant departure from Trump's singular focus on security.
Biden's Long-Term Solution
To avoid making the difficult choice between security and humanitarianism when dealing with the tens of thousands of people who flock to the U.S. each year, Biden sees development as the long-term solution. After an increase in asylum applications from the Northern Triangle in 2014, he secured $750 million in development aid for the three countries. At the same time, Salvadoran, Guatemalan, and Honduran leaders agreed to the Alliance for Prosperity, a $5.4 billion regional development plan to tackle the root causes of migration. 
After Trump revoked much of the United States' assistance, Biden promises to allocate $4 billion over four years toward security, governance, and economic growth. Given the strong bipartisan consensus that Biden marshalled for his earlier aid program, he is likely to secure at least a portion of these funds from Congressional leaders in 2021.
Will Biden's Plan Improve the Quality of Life for Salvadorans?
U.S. aid to Central America and the Alliance for Prosperity have garnered thoughtful criticisms from both the left and right, but it's telling where they intersect. For U.S. aid to deliver real opportunities to Salvadorans, it must have, as Ryan Berg of the American Enterprise Institute writes, "willing partners on the ground." Funneling funds into private enterprise and public security forces are unlikely to improve outcomes for Salvadorans until the country achieves better governance.
During the current administration, Trump has been willing to forgive Central American leaders for almost any transgression, as long as they limited emigration. When Juan Orlando Hernández came under investigation for colluding with drug traffickers, Trump's diplomats reiterated their support for the administration. After Nayib Bukele threatened the independent press, the U.S. ambassador tweeted about their close cooperation. And when Jimmy Morales vowed to terminate CICIG's mandate, Trump and his allies did little to stand in their way. 
Biden, on the other hand, has been a stronger advocate than Trump against corruption in Central America. He made 16 trips to Latin America during his eight years as Vice President, including several to the Northern Triangle. On one of those trips in 2016, Biden got to know Thelma Aldana, the Guatemalan anti-corruption crusader. He consistently supported CICIG and MACCIH, and when Aldana announced her presidential candidacy in 2019, Biden offered words of encouragement. While he made no public statements as vice president in the face of Enrique Peña Nieto's corruption in Mexico or the coup against Manuel Zelaya in Honduras, Biden would be in a better position to do so as president. 
By reversing Trump's most severe anti-immigrant policies, Biden will usher in a more positive era for Salvadoran migrants and Salvadoran-Americans. That accomplishment alone is reason for optimism, but Biden's long-term approach offers even more hope for the future. If the Biden administration can rein in Nayib Bukele's antidemocratic impulses, strengthen Central American civil society, and dedicate a substantial portion of its foreign assistance to anti-corruption programs, then the next few years offer a chance to improve the quality of life for all Salvadorans.
Bo Carlson is a contributor to the Project on Prosperity and Development at the Center for Strategic and International Studies (CSIS) in Washington, D.C. Before joining CSIS, he worked with the Organization of American States and the Latin America Working Group. The views expressed above are his own.
Apoya el periodismo incómodo
Si te parece valioso el trabajo de El Faro, apóyanos para seguir. Únete a nuestra comunidad de lectores y lectoras que con su membresía mensual o anual garantizan nuestra sostenibilidad y hacen posible que nuestro equipo de periodistas llegue adonde otros no llegan y cuente lo que otros no cuentan o tratan de ocultar.
Te necesitamos para seguir incomodando al poder.
¿Aún no te convences? Conoce más sobre cómo se financia El Faro y quiénes son sus propietarios
acá
.
elfaro.net/en/202011/el_salvador/24998/Biden%E2%80%99s-Immigration-Policies-Offer-Measured-Hope-for-El-Salvador.htm

PP:
PC:
PN:
PT:
items_count:
items_pivot:

YY:

MM:

FI slug:
FI name: November 2020
FI sort:

FT slug:
FT name:
FT sort:

FS slug:
FS name:
FS sort: