International (don't use this one)
The Ambassador Factor and the Future of US-Central America Relations
Standing between the Guatemalan and U.S. flags for one of his first video messages to Guatemalans, newly appointed U.S. ambassador William Popp pledged to work with officials in his new home to achieve the shared goals of "good governance, prosperity, and security."
A career foreign service officer with past assignments in Brazil, Colombia, and Nicaragua, Popp arrived in Guatemala in October teeming with enthusiasm to begin his service. 
In a recent interview with Guatemalan media, Popp laid out his vision for the bilateral relationship during his time as ambassador: "The message is that we are on Guatemala's side against corruption, and people who are involved in corruption aren't going to be able to use their profits in the U.S. We're going to keep supporting Guatemala's efforts." 
The interview came on the heels of an announcement that two Guatemalan politicians were declared ineligible for entry into the U.S. because of their involvement in corruption scandals. In the past few years, Guatemala's anti-corruption efforts have taken down presidents and forced resignations of high level officials. But local backlash has also sparked multiple constitutional crises, including one earlier this year. 
U.S. ambassadors tend to have an outsized influence on the politics of Central America. Historically, this has led to unwanted meddling in what the U.S. has long patronistically considered "its own backyard," which has had devastating consequences for Central America, most notably after the U.S. ambassador helped the CIA orchestrate a 1954 coup in Guatemala to oust democratically elected Jacobo Arbenz, eventually leading to a bloody civil war. In other cases, ambassadors have served as key dissenting voices against harmful U.S. policies, as was the case of U.S. ambassador to El Salvador Robert White, who spoke out against massacres by U.S-trained Salvadoran forces during the country's civil war and was fired by President Ronald Reagan. 
Central American ambassadors to the U.S. also play an important role in advocating for their citizens in the United States. On September 24, Salvadoran president Nayib Bukele named Milena Mayorga, national assembly member elected in 2018 as part of the right-wing ARENA party, as the ambassador to the United States. Her prior experience also includes host of the talk show Milena tu Amiga (Milena Your Friend) and Miss Universe contestant — she placed in the top 10 in the 1996 contest. Mayorga replaces the interim ambassador serving since 2019 when  Claudia Canjura left the position, after the Bukele administration waited more than a year without the appointment of an ambassador. In Mayorga's first month on the job, she has already stirred up controversy over statements that suggested she was not advocating enough for Salvadorans to be able to legally stay in the United States under special immigration statuses Temporary Protected Status (TPS) and Deferred Action for Childhood Arrivals (DACA).
U.S. ambassadors are appointed by the president and must be confirmed by the Senate. They usually serve three year terms, but can be dismissed by the president at any time. When Trump became president, he issued a blanket order requiring all politically appointed ambassadors from the Obama administration to leave their postings by inauguration day. This did not include career foreign service officers. 
During the Trump administration, the role these ambassadors have played became especially fraught with tension for any U.S. State Department official wanting to press foreign governments to respect democratic institutions and a free press. The task is especially difficult when the U.S president frequently chastises journalists and disregards democratic norms. Some key State Department officials have resigned in protest after they claimed the U.S. abandoned its commitment to diplomacy and respect for human rights abroad. After three and a half years of the Trump administration, State Department officials, according to a July 2020 report by the Senate Foreign Relations Committee, report feeling "beaten," "besieged," and "demoralized."
Some former State Department officials believe Biden will better lead the United States to carry out its foreign policy goals. More than 150 former ambassadors signed a letter as part of a group of nearly 800 former national security leaders endorsing the former Vice President. But Biden's foreign policy record under the Obama administration leaves room for improvement, particularly in Latin America where he has promoted neoliberal policies and a security-focused approach that has led to human rights abuses.
As we continue to wait for the final counting of ballots, we will soon learn if we will face four more years of Trump or a new Biden administration. While ambassadors heavily determine the agendas in their countries of service, they are still influenced by who sits in the oval office and the priorities set out by a new administration. 
"The wishes or the message of the ambassadors can define the attitude [of the Central American governments] one way or another," said Manuel Escalante, lawyer with the San Salvador-based Institute of Human Rights at the University of Central America (IDHUCA), "For example, if the ambassadors have stances very supportive of the government that can be interpreted as political backing, the government feels this support to continue acting this way. Or, the opposite can happen." 
For Central America, many experts hope a Biden administration could mean more support for anti-corruption efforts, a free press, and accountability for past human rights abuses. But given the U.S. historic role in the region, U.S. ambassadors will have to prove they are willing to support these goals not just when it serves U.S. interests. 
Anti-Corruption Efforts 
In Guatemala, the U.S. has played an important role in supporting anti-corruption initiatives. Since 2015, when Guatemala's anti-corruption movement forced the resignation of president Otto Perez Molina, the country has been an example of what can be achieved by strong internationally backed anti-corruption efforts. 
The International Commission against Impunity in Guatemala, known by its Spanish acronym CICIG, exposed a graft scandal involving Perez Molina and other high level officials and became a regional success story. 
Former U.S. ambassador to Guatemala Stephen McFarland later compared CICIG director Iván Velásquez to Robert Mueller, the U.S. lawyer who oversaw the investigation into Russian interference in the 2016 election. 
Once Trump took office, the Guatemalan elites threatened by these efforts saw an opportunity to roll back some of these advances. In a meeting in February 2017, president Jimmy Morales and members of his cabinet met to come up with a plan to lobby U.S. lawmakers to stop supporting both CICIG and the U.S. ambassador Todd Robinson, according to an investigation by Guatemalan media outlet Nómada. Manuel Baldizón, former presidential candidate who fled to Miami after facing corruption allegations, led the efforts, which were financed by some of the country's wealthiest businessmen. 
"What you saw after years of advances in the Northern Triangle to combating corruption – to varying degrees – was a reversal and the corrupt elites feeling emboldened by this administration to put an end to these anti-corruption efforts," said Adriana Beltrán, director of Citizen Security at the Washington Office on Latin America. 
Despite the lobbying efforts, Robinson carried out his full term as ambassador until 2017. But by then, support for CICIG within the Trump administration was already eroding. 
In a visit to Guatemala in 2018, U.S. ambassador to the UN Nikki Haley scolded Robinson's replacement, Luis Arreaga, for supporting CICIG, according to Foreign Policy. By September 2019, CICIG left Guatemala after its mandate was not renewed. In a recent interview with the think tank Center for Strategic & International Studies, Arreaga said the expiration of the CICIG mandate during his time as ambassador was one of his biggest regrets. 
Still, Guatemala's fight against corruption continues, mainly through the Attorney General's anti-impunity unit known as FECI for its Spanish acronym. It's unlikely that an internationally backed body like CICIG will return to Guatemala, explained Beltrán, but the United States can show its commitment to fighting corruption in Guatemala by backing the local institutions carrying out this work. 
In his October interview with local media, Popp said the United States will provide "training, information and technical support" to the FECI and other institutions fighting corruption. 
"With this new ambassador, we see that these interests to fight corruption and drug trafficking continue to be priorities for the U.S. agenda," said Marielos Chang, political science professor at the University Rafael Landivar in Guatemala.
His stance seems to be in line with Biden's plan for Central America, which promises to "put combating corruption at the heart of U.S. policy in Central America." But Chang also cautions against taking these statements at face value. According to Chang, faith that a Biden administration will lead to drastic change in the relationship with the region may be "false hope." U.S. aid still comes with strings attached and slowing migration will continue to be a top priority. 
"What changes are the narratives, but the interests of the U.S. remain the same," she said. The U.S. government, whether through the State Department or other officials, is often willing to look the other way in terms of corruption when it serves their interests. 
Honduras is the prime example. The U.S. has often supported anti-corruption efforts in an attempt to stem migration from the region. But it maintains support for President Juan Orlando Hernández even after he was implicated in drug trafficking related to his brother's October 2019 drug trafficking conviction in New York. 
Days after the conviction, president Hernández shared a photo on his Twitter account with the highest U.S. State Department official in the country, Chargé d'Affaires in Honduras Colleen Hoey. "We talked about how to keep strengthening the ties of friendship between both countries, in the fight against gangs, corruption and organized crime," he wrote. 
It's unclear to what extent U.S. ambassadors or chargé d'affaires have understood the level of corruption in Honduran institutions. In September 2020, former Honduran ambassador James Nealon told the Arizona Star that he never had knowledge of Hernández's involvement in drug trafficking, but often assumed powerful people in the country could have gotten there by crossing some lines. 
The ongoing U.S. support, however, undermines the U.S. ultimate goal in the region: stemming migration. Hondurans migrate "not just because of poverty or violence," explains Carlos Hernández, executive director of the Honduran NGO Association for Just Society, which has received USAID funding, "but also because of another element, which is the loss of faith in the country, the deterioration of the institutions, and the distrust in the state."
The Trump administration's "pass" to the Honduran president was also given, though to a lesser extent,to current Salvadoran president Nayib Bukele and former Guatemalan president Morales, in terms of corruption and respect for democratic institutions, explained Mike Allison, political science professor at the University of Scranton.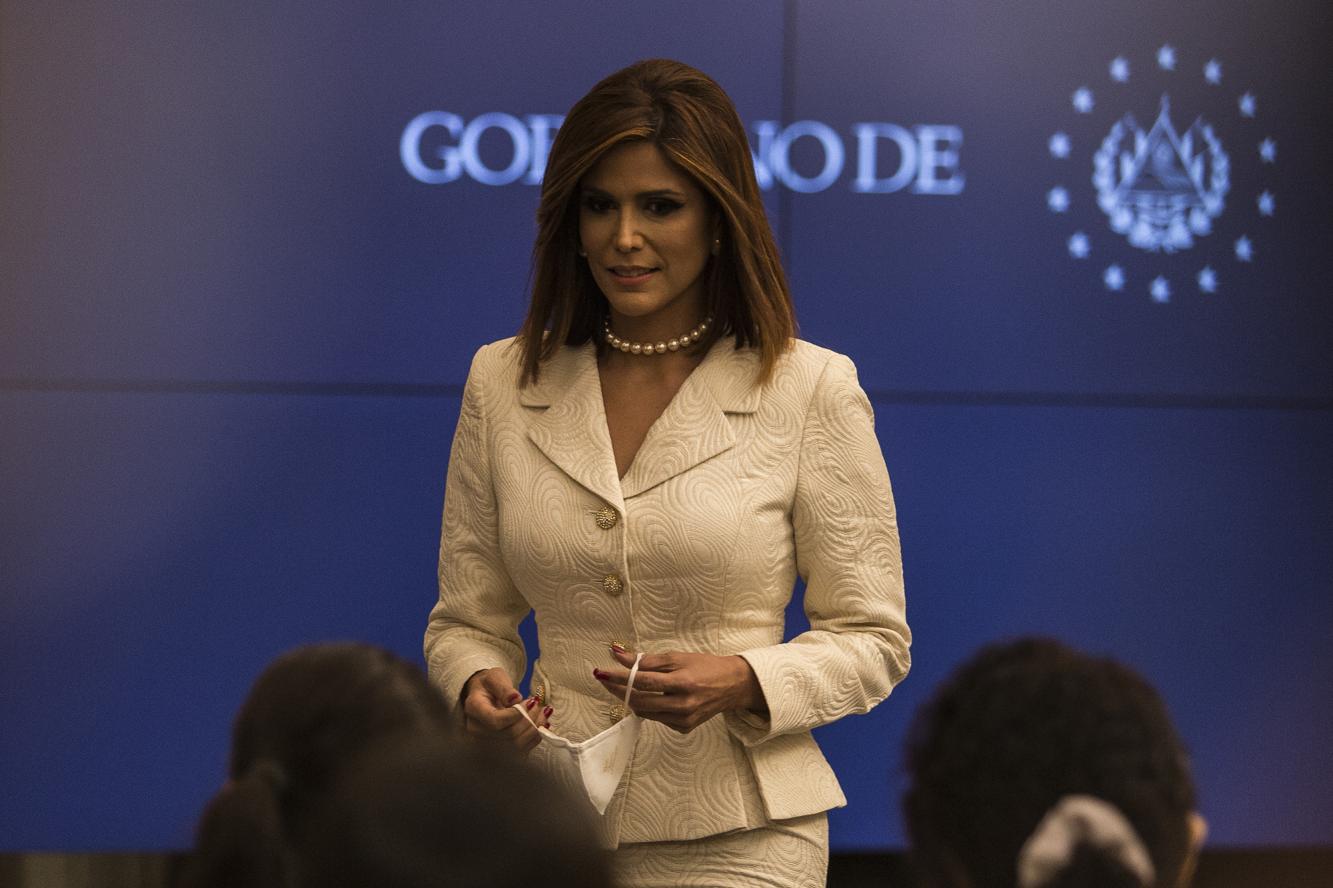 Since Bukele took office in June 2019, Trump and U.S. ambassador to El Salvador Ron Johnson often refer to him as a key ally in the region. The praise comes even as Bukele has attacked journalists at press conferences and online, including the journalists of El Faro who exposed negotiations between the Bukele government and MS-13 gang leaders in prison. 
But other U.S. institutions, mainly Congress, still care about these anti-corruption efforts and respect for the rule of law, Allison explains. For the past four years, Congress and the president haven't been "on the same page in terms of understanding what the challenges are, who to support, who not to support in the region," said Allison. For example, democratic members of Congress recently criticized Bukele for his increasingly authoritarian ruling style, including Trump-esque attacks on the press and disregard for the country's courts and democratic institutions. 
The outcome of the elections, both presidential and congressional, could change this dynamic. 
As we wait to see if the administration changes in the United States, it remains unclear if the commitments to human rights and ending corruption will extend to actual practice, or remain only in the realm of rhetoric.
Apoya el periodismo incómodo
Si te parece valioso el trabajo de El Faro, apóyanos para seguir. Únete a nuestra comunidad de lectores y lectoras que con su membresía mensual o anual garantizan nuestra sostenibilidad y hacen posible que nuestro equipo de periodistas llegue adonde otros no llegan y cuente lo que otros no cuentan o tratan de ocultar.
Te necesitamos para seguir incomodando al poder.
¿Aún no te convences? Conoce más sobre cómo se financia El Faro y quiénes son sus propietarios
acá
.
elfaro.net/en/202011/internacionales/24971/The-Ambassador-Factor-and-the-Future-of-US-Central-America-Relations.htm

PP:
PC:
PN:
PT:
items_count:
items_pivot:

YY:

MM:

FI slug:
FI name: November 2020
FI sort:

FT slug:
FT name:
FT sort:

FS slug:
FS name:
FS sort: