Hurricane Eta Ravages Honduras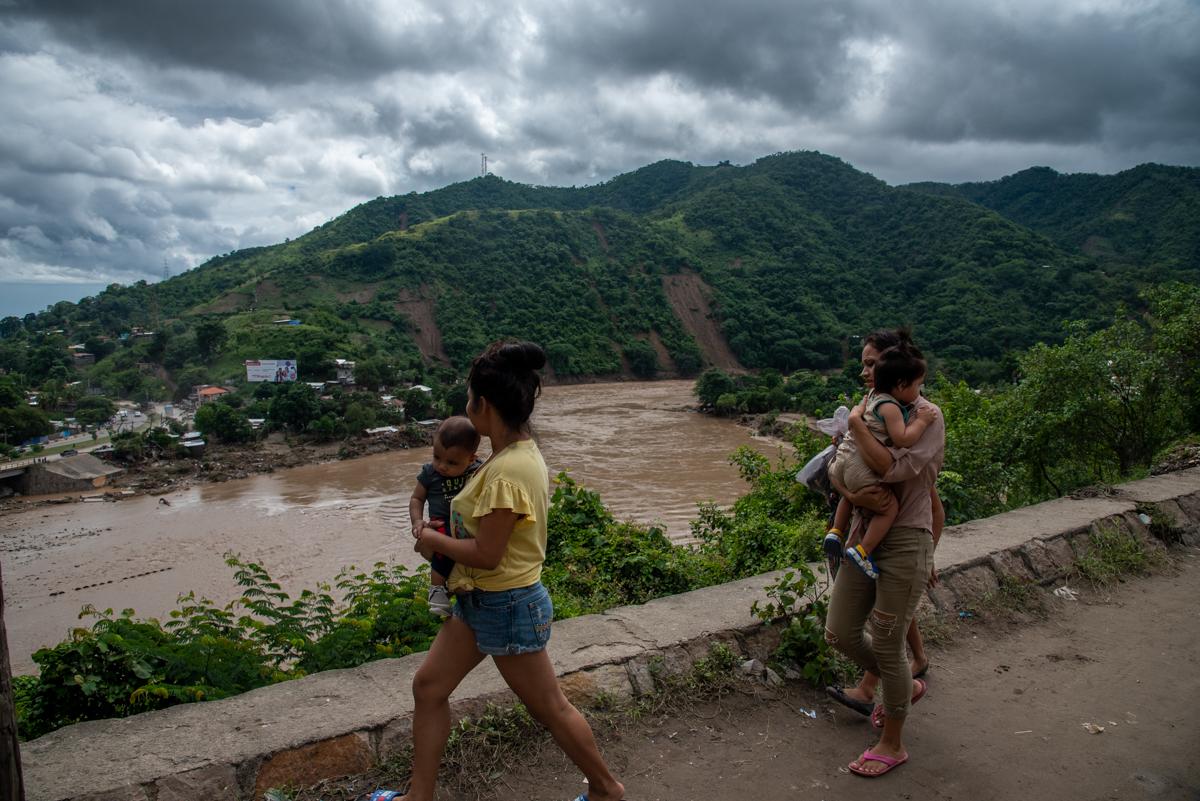 Hurricane Eta's initial strike on the Nicaraguan coast as a category 4 storm was not its lethal blow. In the days after landfall, the hurricane settled into a tropical depression that hovered over Honduras's valleyed terrain and poured out rain for days, watershedding into rivers that overflowed their banks and engulfed entire communities. In the San Pedro Sula valley, major rivers—Ulua, Chemelecon, Blanco—broke their banks and destroyed thousands of homes, stranding hundreds of thousands of people. Most recent numbers claim nearly 2 million people have been affected by the flooding in Honduras alone. The death toll, currently 57, is expected to rise.
Makeshift refugee camps of displaced people have popped up all over San Pedro Sula—some underneath overpasses, on sidewalks, and even taking over entire lanes of the major highway outside of La Lima, the community hit the hardest by flooding. The government response has been slow, dogged by the strain of the pandemic, but also by lack of action and corruption. No preventative measures had been taken, and an evacuation order wasn't given until the day after the flooding began. Rumors of embezzlement of aid packages are circulating.
Independent organizations, individual Hondurans, and the U.S. military have assumed the brunt of the relief work, from helicopter and boat rescue work to handing out food and hygiene products to the newly homeless.
The people that lived along these banks were already some of the country's poorest. During the Covid19 pandemic, their situation worsened. With Hurricane Eta, now everything is gone.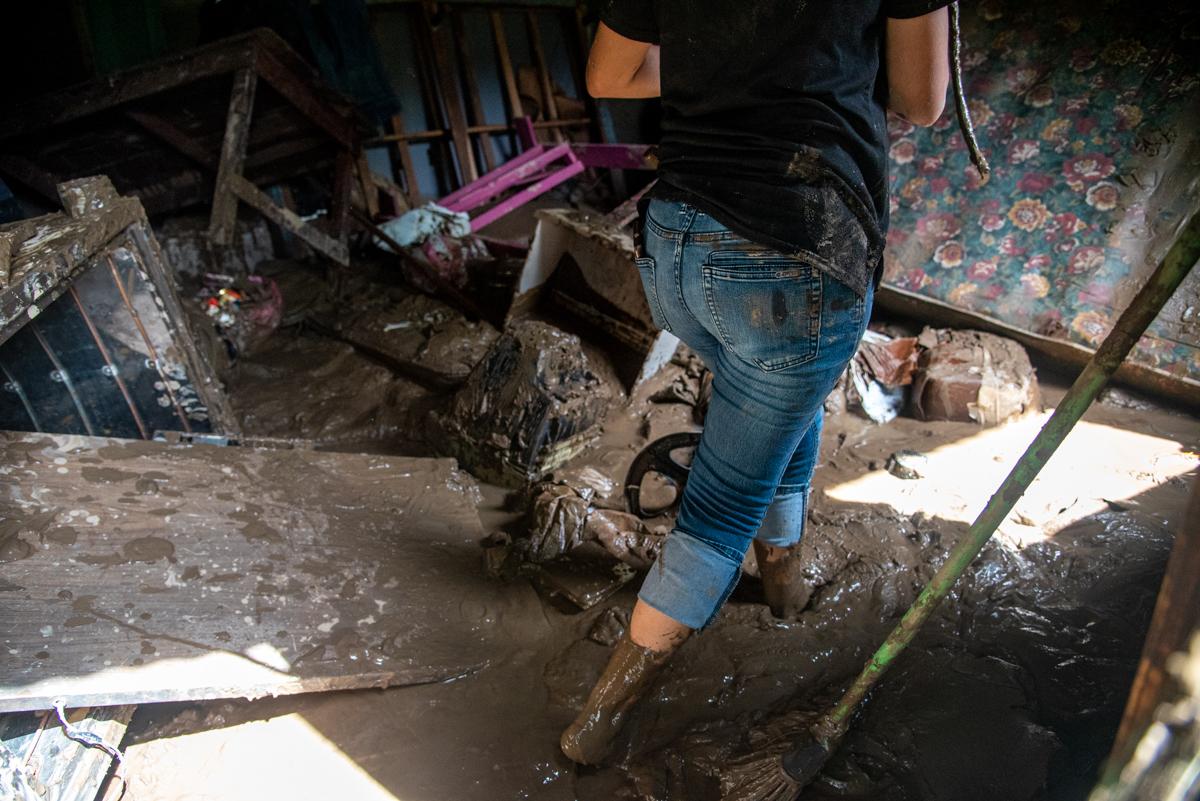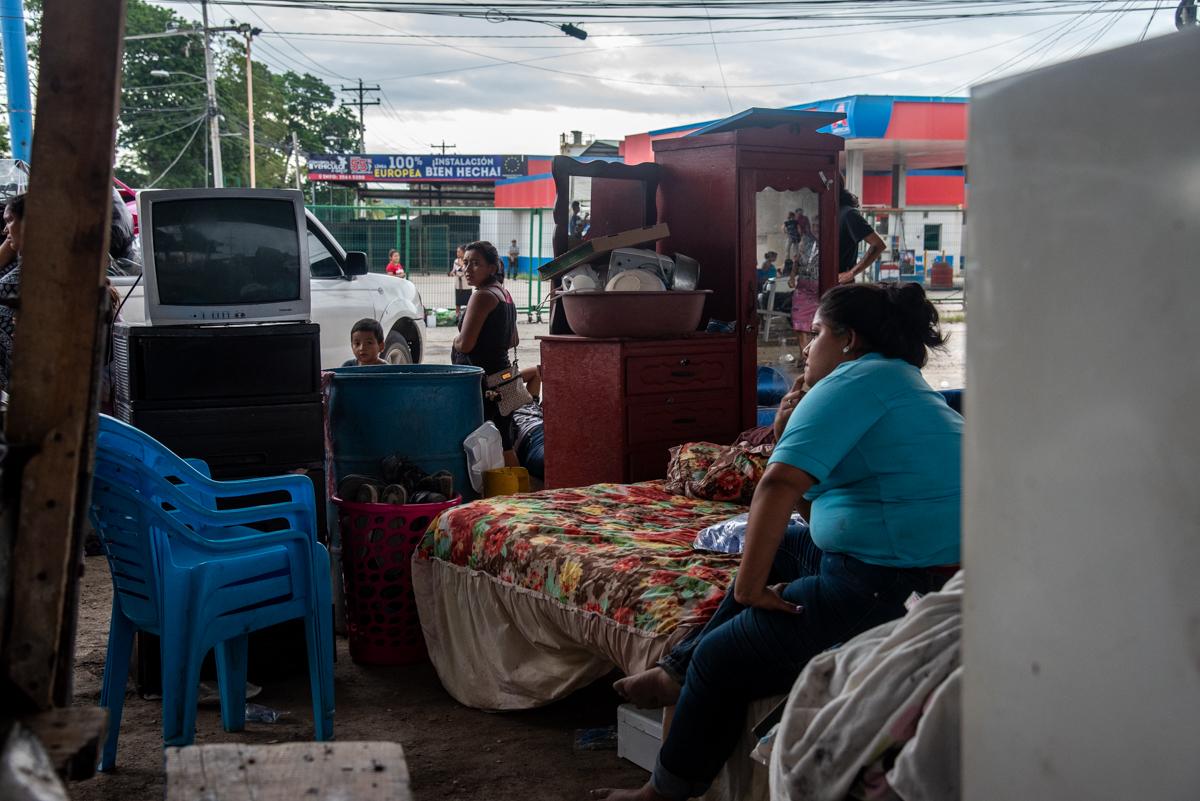 Seth Berry is an award-winning photographer focused on documenting threats to the human condition in Central America and beyond. You can follow his work here.
Apoya el periodismo incómodo
Si te parece valioso el trabajo de El Faro, apóyanos para seguir. Únete a nuestra comunidad de lectores y lectoras que con su membresía mensual o anual garantizan nuestra sostenibilidad y hacen posible que nuestro equipo de periodistas llegue adonde otros no llegan y cuente lo que otros no cuentan o tratan de ocultar.
Te necesitamos para seguir incomodando al poder.
¿Aún no te convences? Conoce más sobre cómo se financia El Faro y quiénes son sus propietarios
acá
.
elfaro.net/en/202011/internacionales/24985/Hurricane-Eta-Ravages-Honduras.htm

PP:
PC:
PN:
PT:
items_count:
items_pivot:

YY:

MM:

FI slug:
FI name: November 2020
FI sort:

FT slug:
FT name:
FT sort:

FS slug:
FS name:
FS sort: