June 26 could have been Lizandro Claros's big night. He was due to debut with El Salvador's national soccer team in a friendly match against Guatemala in Los Angeles. Besides the soccer, he was also looking to see his family again. Claros hasn't seen his parents or two of his siblings since 2017, when he was deported from Maryland. He had spent half of his life in the states, where he had received a collegiate soccer scholarship. But on June 26 there was no match nor reunion for Lizandro. The US government denies him a visa.
"A lot of people deserve a second chance," Claros told El Faro. He thinks he's one of them. "My deportation wasn't for a felony or for doing anything wrong in the United States. It was an absurd excuse," he said. 
Claros was born in Usulután in 1998, arrived to the United States at age 10, and plays as center back. On June 18, he made the Salvadoran national team's preliminary roster for a friendly match. The team is preparing for the Gold Cup — a regional tournament for Central America, North America, and the Caribbean — this July. But by the time the team published the final roster on June 23, his name had been scratched. A spokesman for the U.S. Embassy in San Salvador said that, under federal law, the visa information is confidential, thus they couldn't comment on Claros's case. However, staff of the Salvadoran Soccer Federation (Fesfut) informed Claros that he did not have permission to travel.
Claros was already called up a week ahead of the match of El Salvador against Virgin Islands, on June 5. "I couldn't travel because of the visa," he said. "That's when I realized that this was going to be an issue and that they [the Federation] where doing everything in their power to work it out."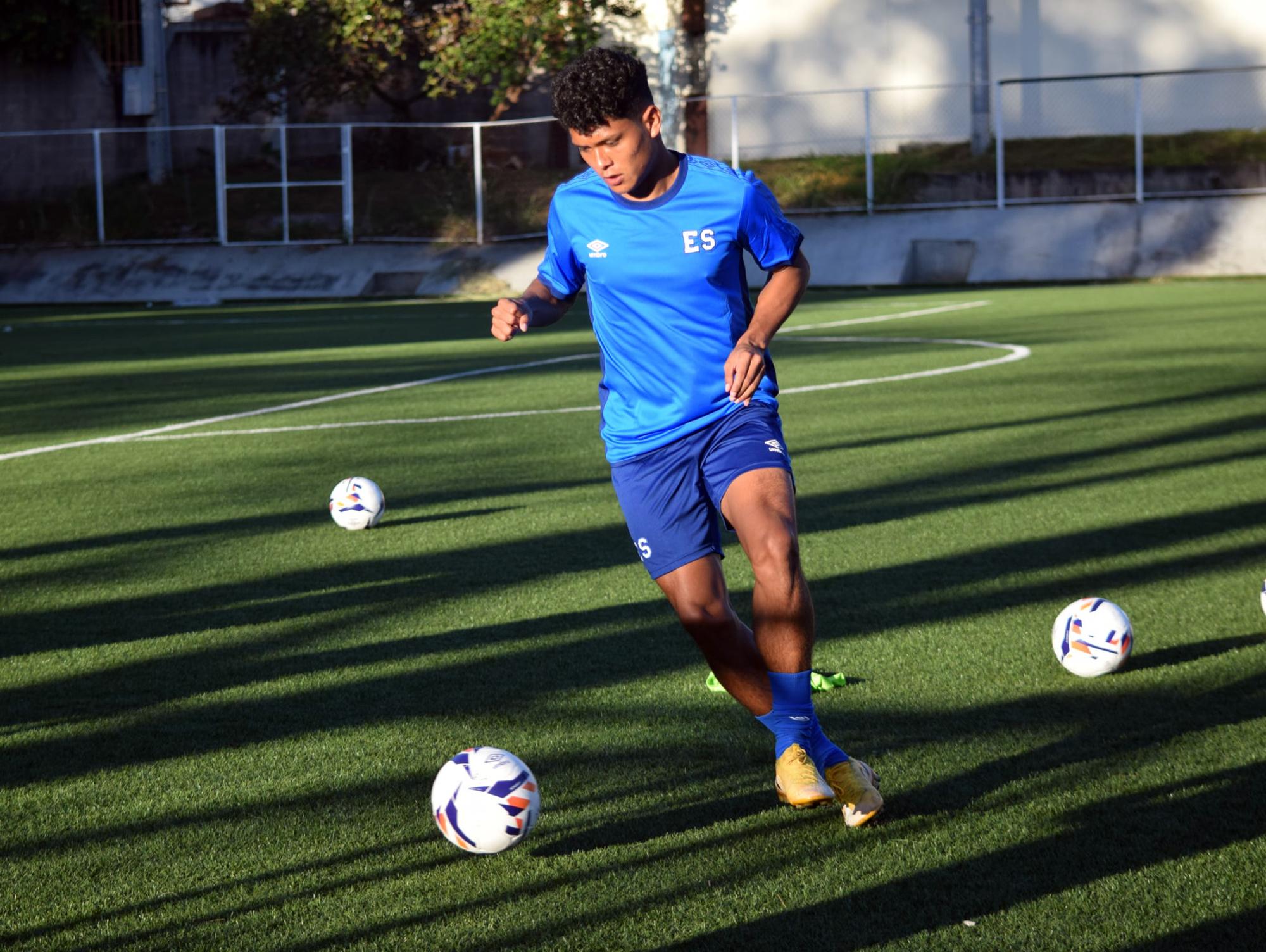 The Fesfut didn't answer a request from El Faro to elaborate on their management of Claros's travel situation. "If it's in the United States, I know there's no option," said Claros, who competed for the Under-23 team in Mexico this March. Claros played two of the three matches on the qualifying phase to the Olympics in Tokyo, although El Salvador didn't punch the ticket.
"The emphasis of the U.S. system is to prevent migration, stop it, and make the path so narrow that only perfect people go through," says Abel Nuñez, executive director of Carecen D.C., a Washington-based organization that helps immigrants normalize their immigration status.
On August 2017, Claros was deported alongside Diego, one of his three siblings. They entered the U.S. in 2009, at the ages of 10 and 12, respectively, to reunite with their parents. Their relatives provided fake passports, and immigration officers had their sights on their case ever since, mandating routine check-ins with Immigration and Customs Enforcement (ICE). It was during one of these visits that Claros informed authorities he had earned a sports scholarship to go to college. That tipped the scale. ICE concluded that he had no intention of leaving the country, even though they had been issued final removal orders in 2012. "I never thought they were going to deport me for wanting to go to college," Claros said.
"Violation of immigration law is a civil, not a criminal, offense, but the rules have hardened over the years," Núñez says. For the Claros brothers' case, Nuñez says that a second entry after deportation is considered criminal. "If they entered with fake passports, they can be issued other charges. That might be the problem with these boys, even if they were brought by adults. They weren't aware. But the system is very punitive and focused on penalizing people for the sin of entering the country without permission.'  
Lizandro is a promising young player in El Salvador's lineup, part of a group of athletes that reflects, like no other squad, the history of modern Salvadoran immigration. Over two million Salvadorans live in the United States, a byproduct of a massive migrant influx that spiked during the 80s, as Salvadorans fled the Civil War (1980-1992). Despite its ups and downs, the flow hasn't ceased since then, fed by people fleeing violence and the lack of jobs, as well as wanting to reunite with their families.
Hugo Pérez, now coach of 'La Selecta', was the last Salvadoran to play in a World Cup. He did it in 1994, on the U.S. roster. Pérez was born in Morazán in 1963 and migrated with his family to the States in 1974. He was raised in Los Angeles from age 11. Now he leads a team filled with young Salvadoran born in the U.S. or elsewhere: midfielders Joshua Pérez (La Habra, California), Gerson Mayén (Los Angeles), Danny Ríos (Texas) and Alex Roldán (Artesia, California); defender Eriq Zavaleta (Indiana); keeper Tomás Romero (New Jersey) or forwards Walmer Martínez (Santa Cruz, California) and Enrico Dueñas (Netherlands), among others.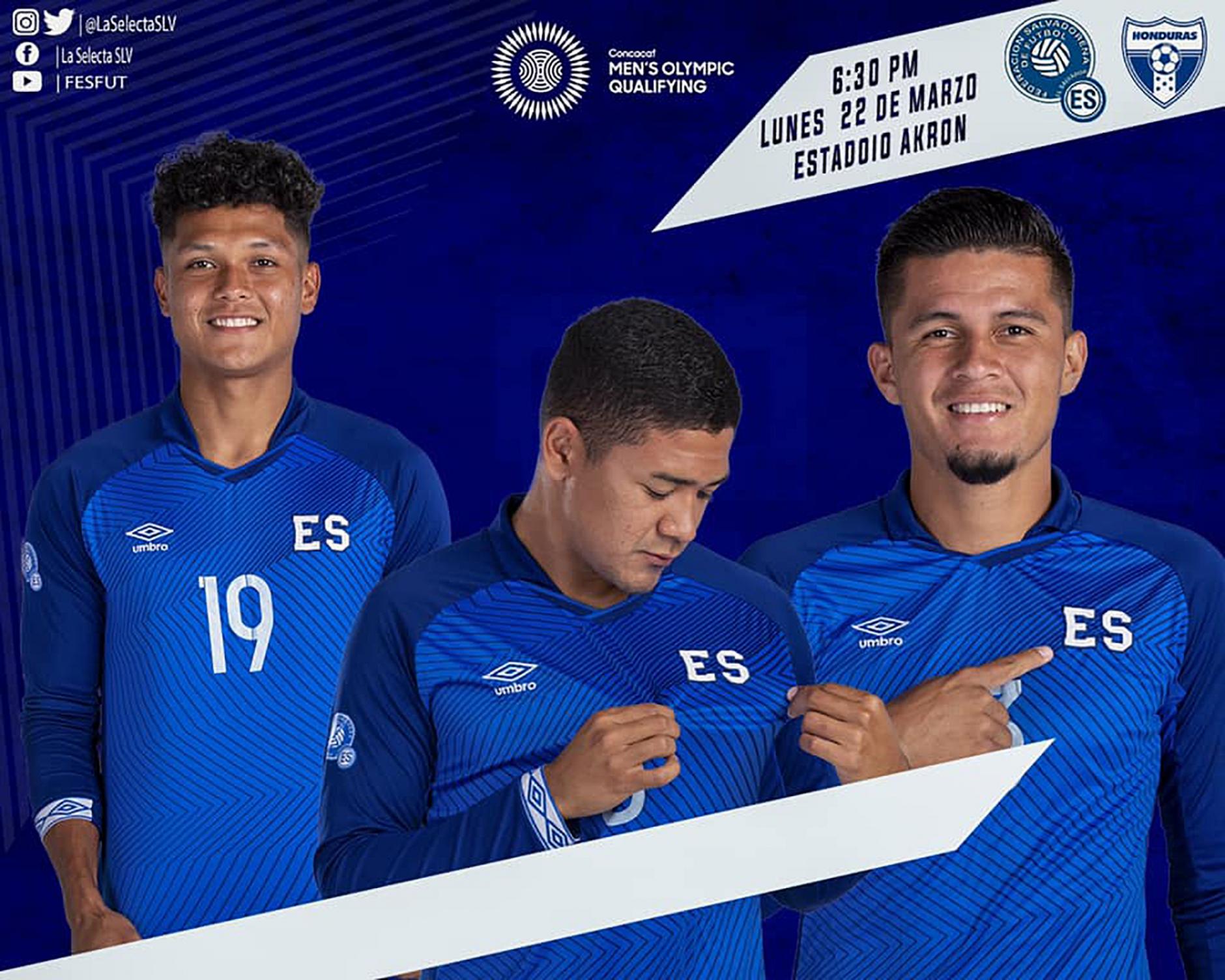 Lizandro says that a group in the Under-23 team only spoke English during the Mexico tournament. "When Enrico Dueñas arrived at the U-23 he didn't speak any Spanish," he explained. "We communicated like that, specially with Joshua Pérez and Tomás Romero, to keep Enrico included in the group." 
The deportation of the Claros brothers was highly covered by U.S. and Salvadoran media over the first years of the Trump administration. 
An ICE spokesman told the Washington Post that the Claros "would not have been a priority for deportation by the Obama administration." They certainly were for Trump. Ever since, Claros has dribbled past all the obstacles in his way. Now, for weeks, he's been waiting for the chance to play in the qualifiers for the 2022 World Cup. El Salvador's first match? Against the United States, on September 1st. But without a visa, he won't even make the bench. 
It hasn't been a straight line to the top. When he and his brothers returned to El Salvador, he started training with First Division team Águila and Third Division España. After El Faro published their story in August 2017, an admissions officer at Keiser University in Nicaragua contacted them through the newspaper to offer them a scholarship. Lizandro and Diego packed their bags and set off for Keiser's Latino campus. Lizandro is still studying International Business. Taking virtual classes, he expects to graduate next year.
"I was in Nicaragua like a year and a half. There, my college coach, Roberto Fernández, took on a second-division team (San Marcos FC) and asked me if I wanted to play," Claros remembers. He studied and started training with the college team and San Marcos. That reminded him that soccer could be an open door, one that had felt slammed shut when he found out he couldn't make a living wage playing in El Salvador. 
"When I came here, to the lower division, I asked how much they were paid and was impressed by how little they made," he recalled. "After playing in the second division for San Marcos, it caught my attention. Not for the money — I wasn't making a lot — but mostly to have an opportunity to play and see where it led. I did it more just to try than as a livelihood."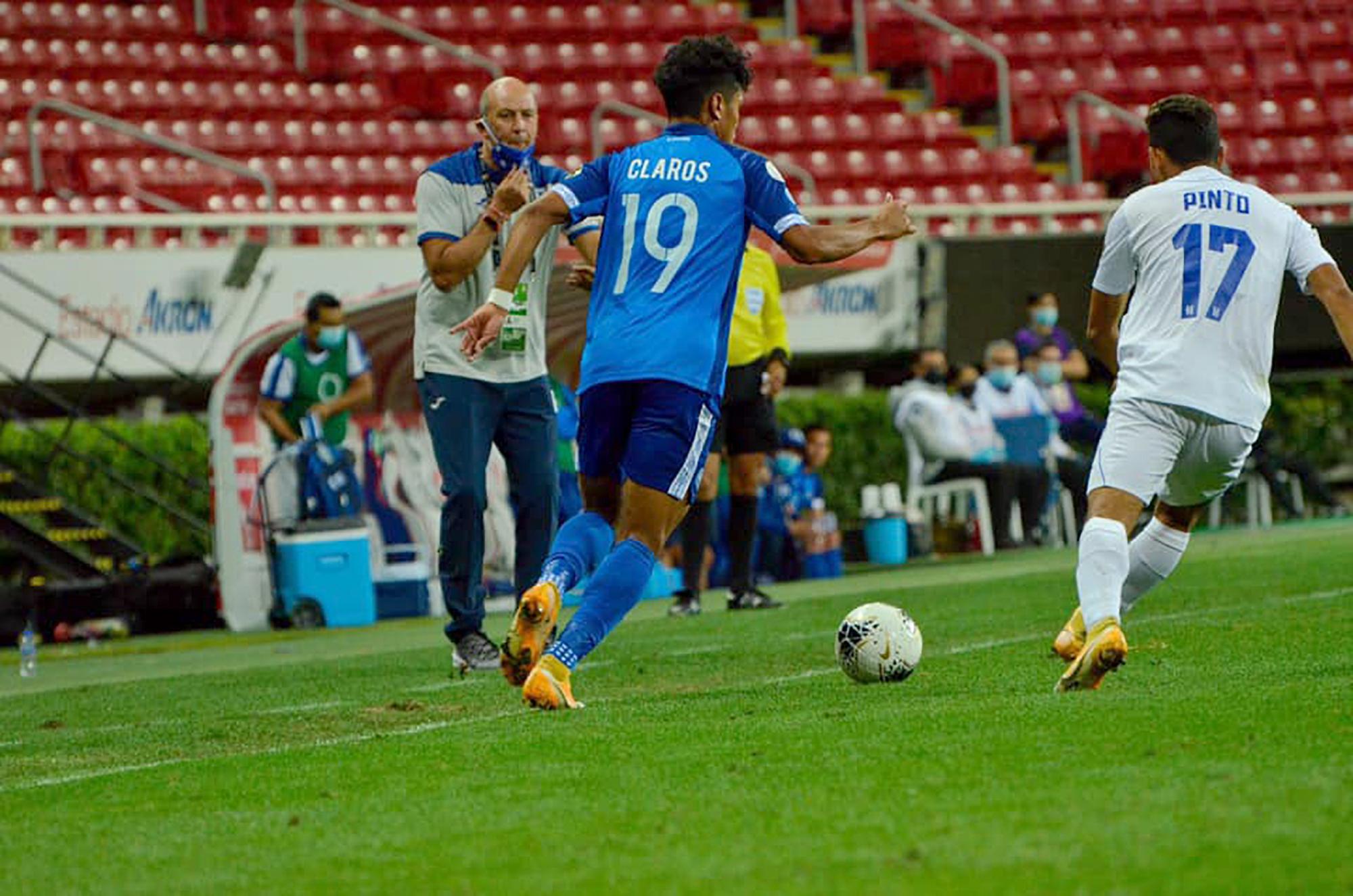 By the end of July 2019, Lizandro returned to El Salvador to try his luck in Aspirante, a second-division team, where played in a tournament. An uncle and a coach found him an opportunity to try out at Independiente, a team coached by Omar Sevilla, a colorful character who loves to dish out headlines for journalists.
"Coach Sevilla liked how I played and gave me a chance with the team. But I didn't see how I would get a minute of playing time in First Division! Coach Sevilla hired a centerback and Carlos Carrillo [former national team player] was also there. But Carrillo wasn't available for the first match and neither was the other defender. So the coach didn't have anyone to play but me," said Claros.
3,200 miles away, in Maryland, his family was thrilled. "We never thought we were going to see my brother playing on TV,"  Fátima Claros, his sister, said. "We were really excited, you have no idea! For Lizandro's first match, we even recorded it live on Facebok." 
Separation was hard for a family torn apart by borders and immigration policy. Fátima is a DACA recipient, a program that offers reprieve from deportations that was cancelled and reinstated over the last four years. José Santos, the father, has Temporary Protected Status, a program giving work permits to over 200,000 Salvadorans.
"Since they were deported, we all got sick. My mom had cancer. She did chemotherapy for a year, and is still undergoing treatment. My dad's sugar went up," Fátima shared, referencing her dad's diabetes. "Even I had anxiety and was treated." 
In El Salvador, Lizandro was also struck by the death of his grandfather, Pedro Orellana, over complications from Covid-19. "Losing my grandpa affected my play. I hit a low that I thought I wouldn't come back from," he said.
Pedro lived in Jucuapa, Usulután. His house was Claros's first stop when he was deported. "He was an important part of my life. He didn't miss one of my training sessions in Independiente, and went to all of my matches. He was always there, and things aren't going to be the same," he said.
But he did bounce back. After Independiente, he played two tournaments with Firpo, an Usulután franchise founded in 1923, and was recently hired by the 20-time national champion, Águila. "I always said, since I got deported: God knows how he handles things. Sun is shining in my life once again."
Migration expert Abel Núñez says there are ways for actors or athletes who want to make their way to the United States. "When America wants to let someone in, they do. If there's enough pressure, or a media movement, they'll let him in. It's just an individual and would make them look human, like a great country, but to fulfill those values it's the policies that need to change," he points out.
Meanwhile, Claros is still waiting for his big break. He told El Faro: "I feel sometimes they should make exceptions in the way they treat people or seeing how someone really is before making those types of decisions."