Congressman Óscar Nájera just lost his first election in thirty years, and he is furious. He's spitting venom at his colleagues in the Partido Nacional, and blames President Juan Orlando Hernández for the resounding electoral defeat. Three decades in Congress and four decades immersed in the political life of Honduras are coming to a close before his eyes. The day before the election, Nájera told me his poll numbers showed him with a substantial lead. They lied to him or he lied to me, because Nájera didn't even receive the most votes of the four Partido Nacional candidates running for the department's four congressional seats. And his party lost. In a landslide! They lost the presidency, they lost their majority in Congress, and they lost the most important mayoral seats in the country, including in the capital, Tegucigalpa, and in the country's wealthiest city, San Pedro Sula. 
But Óscar Nájera has lost more than just his seat in the Assembly. He has also lost millions of Lempiras spent on his campaign, as he says himself, and he has lost the political power that allowed him to navigate among the country's landowners and drug traffickers. But Óscar Ramón Nájera—a "self-made man" from the north of Honduras and the septuagenarian cacique of Tacoa, whose name appears in connection with the illicit drug trade on the Engel List, the Magnitsky List, the U.S. Treasury Department's list, in sworn testimonies in New York courtrooms, and in the British government's list of sanctioned politicians—has lost something even more important: he has lost the immunity granted to all members of Congress by Honduran law. The cacique of Tocoa is wounded. He has lost. He has lost! This has never happened to him before. "This is the end of my political career," he told me over the phone four days after the election. In a subdued voice. Not merely the voice of a loser, but the voice of someone who has suffered an unexpected pain. A pain of betrayal. A pain of great depth. This is a story about him. About agreements made between politicians and drug traffickers and police and landowners and military officers, and about the lines that separate them, but which, in this part of Honduras, have long been erased. About how politics is done in a region where drug money controls everything.
But first, we must talk about the river.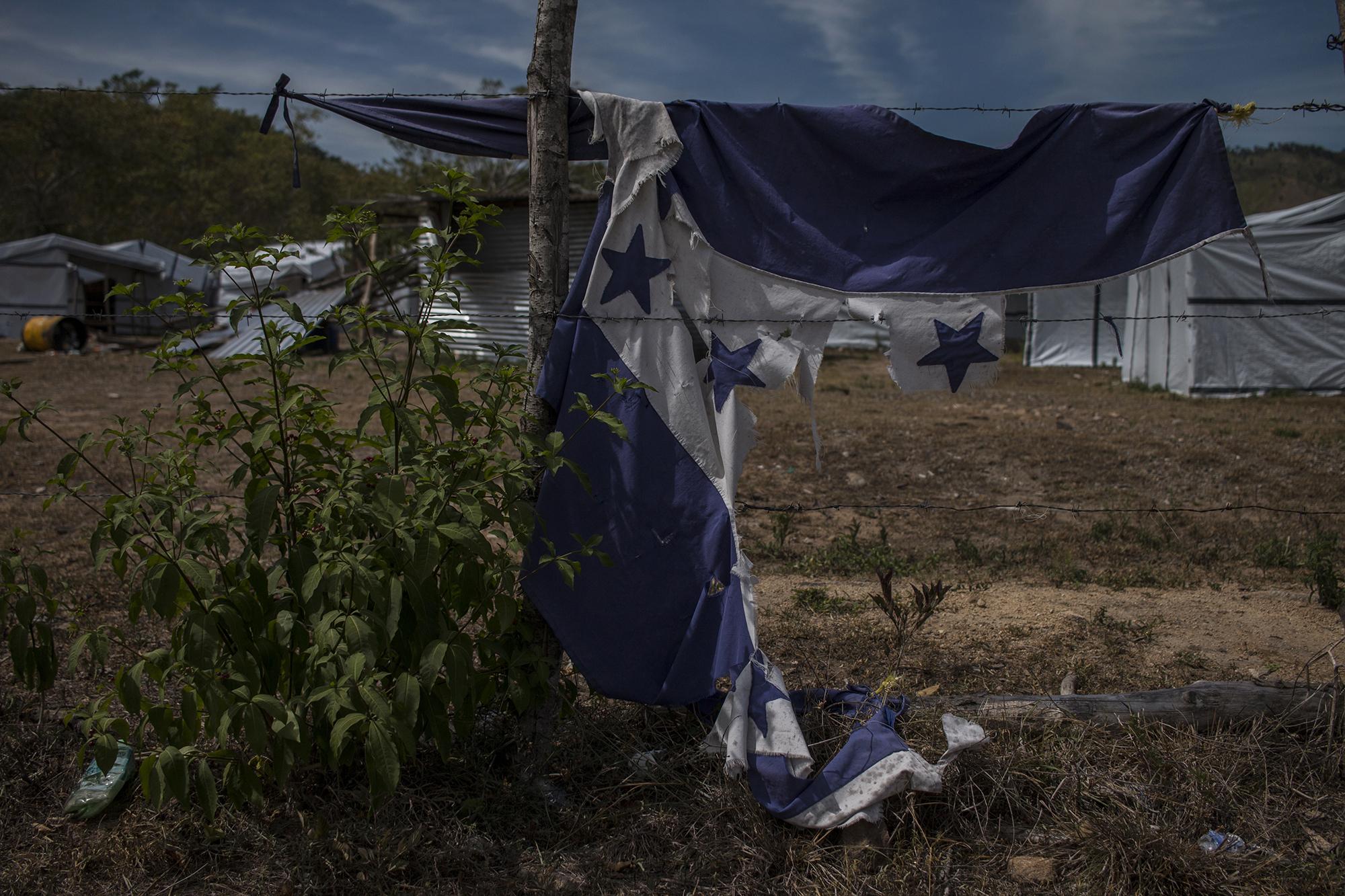 2.
The Aguán River cuts across the northern half of Honduras like a scar through living flesh, flowing south to north and west to east, its waters shifting from blue to green to reddish-brown, dense with minerals that brim the banks when storms swell the river to flooding.
As the river flows, it nourishes the Aguán Valley, one of the largest agricultural areas in Central America. Once dominated by the United Fruit Company's banana operations, the region is now home to the country's main crop of African palms—a tree as valuable as gold, cultivated for the extraction of olein, as the oil from the palm is known, which is used around the world in the production of processed food, cosmetics, and biofuel. Eventually, the Aguán flows into the Caribbean Sea, near the Garífuna community of Santa Rosa, in the department of Colón.  
Parentheses: The department is named Colón because in 1502, the Genoese navigator Christopher Columbus landed on its shores during his fourth and final voyage. Today, the sea remains as tame, the sand as hot, and the sky as menacing, even on a clear day, as it was 500 years ago. Fertile and beautiful, the region could easily be mistaken for a Garden of Eden. But Colón is something else entirely: a land ruled by cattle rustlers, drug traffickers, and landowners, where the history of the last fifty years is told through the names of cartels: Los Licenciados, Los Ganaderos, Los del Coque, Los Cachiros, Los Grillos... In Colón, you'll find every evil and misfortune the country has to offer.
To get here from the capital, Tegucigalpa, you take the road that goes toward Olancho, then turn onto another road, head down another, turn onto another, then down one more still. Seven hours of roads through dense vegetation until you reach the first of two police checkpoints that mark the entrance to Tocoa, Colón's main urban center.
The city is the epicenter of two contiguous but distinct regions that join to form the department: the Aguán Valley, with its palm plantations, pastures, and land conflicts; and a few kilometers away, the Garifuna Coast, one of the territory's main drug trafficking corridors, used as a stopover for shipments entering by air or by sea from South America and continuing on land toward Mexico.
Located on the south side of the river, Tocoa is home to roughly 100 thousand people, among them the family of outgoing congressman Óscar Nájera. It is a city with dirt streets, but one that proudly assumes its place in the globalized economy, featuring a Wendy's, supermarkets, boutiques, and a commercial shopping center.
I visited Tocoa last September and stayed at San Patricio, a hotel three blocks from a park with a small swimming pool filled with kids splashing and playing around. Near the pool hung signs that prohibited smoking, the use of suntan lotion, and entering the pool with firearms.
The central plaza is a park with a playground for children — where children do, in fact, play — surrounded by a church, the city hall building, and big trees that provide shade for street vendors hawking jewelry, belts, cell phone cases, chargers, clothes, fruit, and water.
—Life here is calm and easy-going, one of the vendors told me. At least most of the time.
—How often is most of the time?
—Sometimes things heat up, but it's been calm for a few days now. Look at the kids. It's good for them here.
—At the moment...
—There's a lot of days like this now.
—Since when?
—Since those men went away, there hasn't been much going on here. In other neighborhoods, there are problems, but it's just a matter of not going there.
3.
"Those men" are the Rivera Maradiaga brothers, leaders of the so-called Cartel de Los Cachiros and lords of Tocoa until they surrendered to U.S. authorities in 2015. At that point, according to the U.S. government, the cartel controlled 90 percent of the aerial drug trade in Honduras.
Los Cachiros was the last of the big cartels to fall. But even with the Rivera brothers in prison in New York, the cartel still has operations in Colón. Plenty of drug shipments still come in through the coast, or land on air strips hidden in the palm groves.
For decades, the residents of Colón have lived under the control of the drug lords or the palm barons. What all places controlled by the narcotrafficking share, whether in Honduras, Guatemala, Mexico or Colombia, is that the authorities (police, soldiers, mayors, members of city council, even firefighters) either don't mess with criminal organizations, or they work directly for them. Or, they are a criminal organization themselves. This is what was on my mind as we passed through the two police checkpoints that guard the entrance to Tocoa.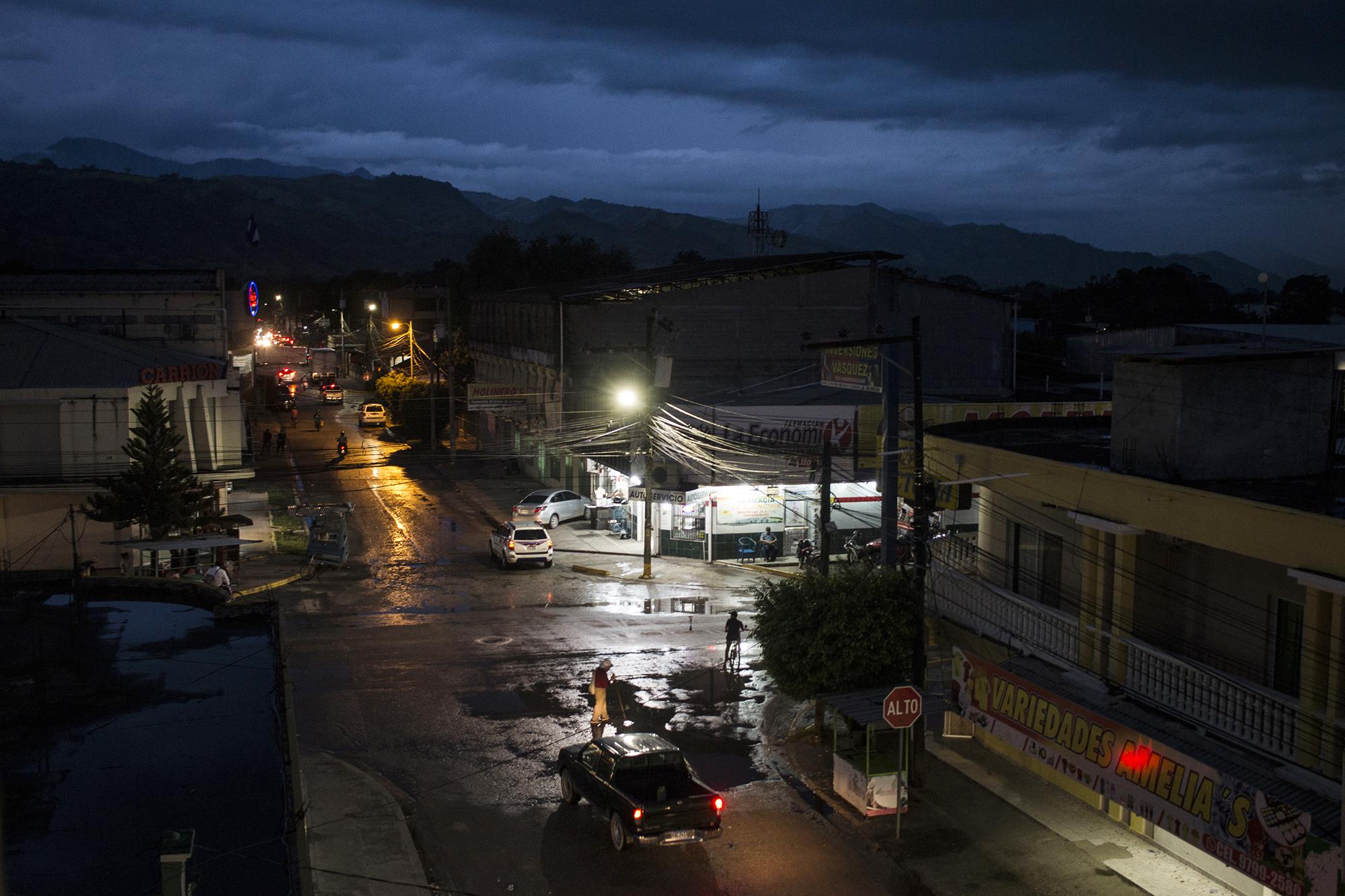 On November 6 of this year, military police apprehended six agents from the Dirección Policial de Investigaciones, a division of the Honduran national police force, in a house in the neighborhood of Tamarindo. The agents were guarding 50 kilos of cocaine. Days earlier, according to press reports, the police had carried out an operation in the coastal town of Limón against a group of drug traffickers from whom they had "confiscated" the cocaine. But it wasn't an official operation; it was an ambush. And they didn't "confiscate" the drugs from the traffickers; they stole them.
Local press reported that the officers who were arrested are being investigated for links to Los Cachiros. The cartel remains active.
I asked several people in Tocoa what they thought about Los Cachiros, in light of confessions in New York court that portrayed them as a violent cartel exercising tight control over the drug trade.
Few people had anything negative to say about them. No one I spoke to told me that things had been worse when they were in control. As if their rise and fall was just part of a natural cycle.
The journalist Óscar Estrada, author of the book Tierra de Narcos, explained it to me like this:
"Regions like Colón have no place in modern capitalism, unless they're injected with capital, like from the drug trade. There's no other way for young people, for example, to find their place in the world. That's why nobody in Colón complains about drug trafficking. The only thing that bothers them is the violence, not the business."
The Rivera Maradiaga brothers were to Tocoa what El Chapo was to Sinaloa, in kind if not in scale. They were one of the main engines of economic activity in the region: They owned palm plantations, cattle ranches, oil and gas companies, construction businesses, and real estate firms. With the added injection of drug money, they powered an economy that sustained a slew of other businesses: restaurants, bars, hotels, car dealerships, clothing stores.
Just behind the "Megaplaza," Tocoa's main shopping center, there is an unfinished concrete building, the skeleton of a large hotel project that was never finished. This, too, was their property. 
Members of a generation of post-Pablo Escobar narcos, who knew the Colombian drug lord only from the TV series, Los Cachiros even had their own zoo, which I visited a few years ago, featuring an enormous collection of albino tigers and a giraffe, who every morning would come stretch her neck up to the brothers' lofted balcony for breakfast.
"Los Cachiros were very beloved by the people, very respected by everyone in the community. They'd come to the restaurants and pay everyone's tab," says Congressman Pablo Ramón Soto, member from the Partido Libertad y Refundación, or Libre Party, who was recently re-elected to Congress. "Local officials would ask for a contribution, and Los Cachiros would give it to them. They fixed up schools. Everything the government doesn't do."
Soto, one of Colón's four representatives in Congress, is something of a local celebrity in Tocoa. We met at a taquería downtown, our conversation regularly interrupted by wait staff and fellow diners coming over to greet him. Soto arrived in a sedan, accompanied by two of his children and no one else.
—Aren't you afraid for your safety?
—Why would you ask me that?
—Because you don't have bodyguards or an armored car or weapons. And we're in Tocoa.
—He who owes nothing fears nothing. 
—I know another saying: Cemeteries are full of brave men.
—If they wanted to do me in, they would have done it by now.
Soto was already famous before he got involved in politics. For several years he worked as the news director for the local television station. I ask him what it's like to practice local journalism in a place controlled by narcos.
—They [Los Cachiros] didn't impose any limits on me. As a journalist, you censor yourself when it's your own life on the line. Sometimes I would even add in some discreet comments in their defense.
—How can you speak affectionately and with respect for people who you know might kill you if you say the wrong thing? 
—The thing is… Here, in Tocoa, the fact that they were narcos is something totally normal. People here would say: "It doesn't impact us, except for the better." There wasn't a single politician who didn't receive money from them for their campaigns. We lived a "normal" existence, in quotation marks. There were a lot of armed people around all the time, but they didn't mess with you… Los Cachiros was not a violent organization.
—Really? One of the Rivera Maradiaga brothers confessed to having participated in the murders of 78 people.
—They were violent in their business dealings. Not with the people.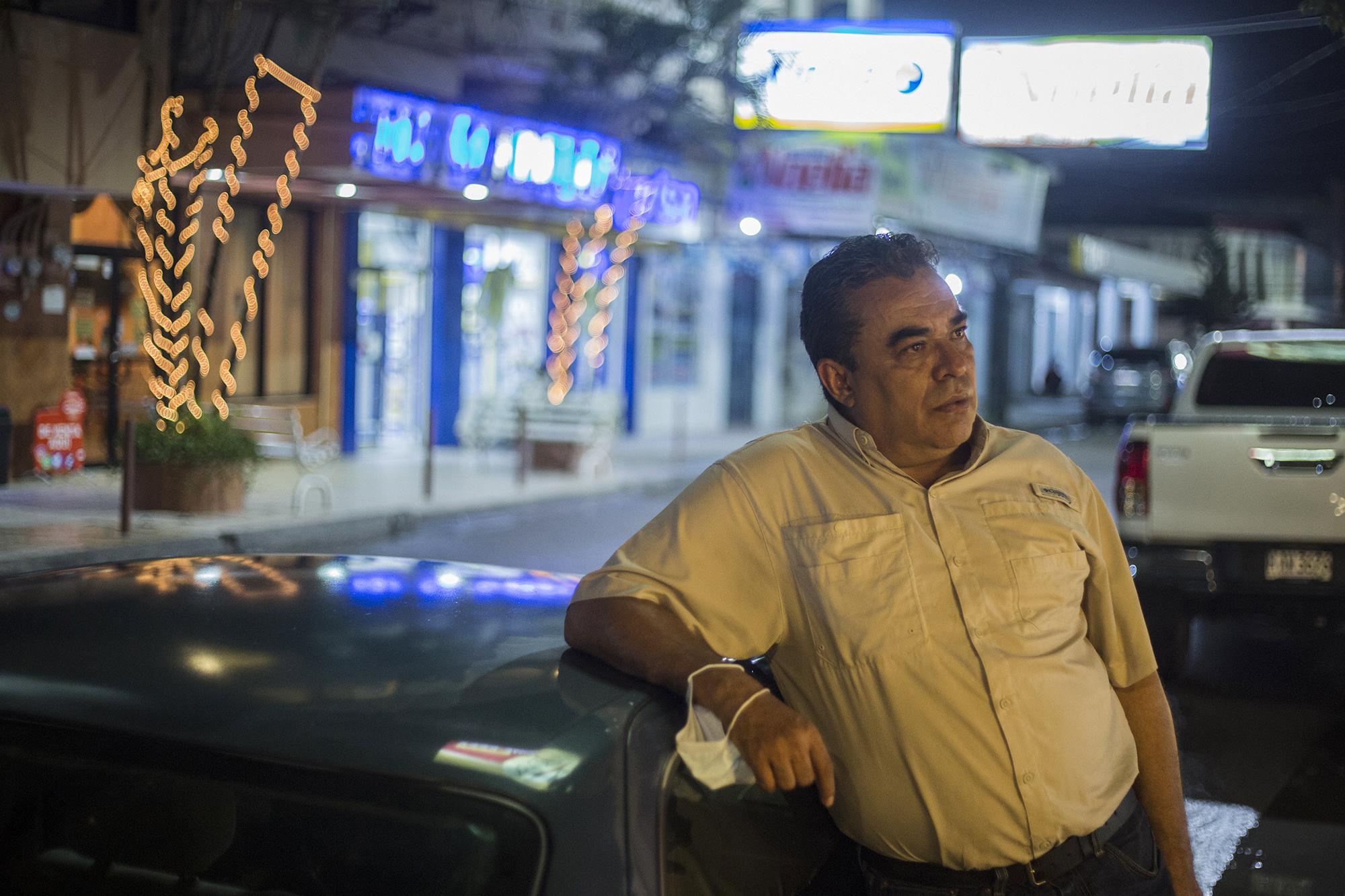 After news broke that the U.S. government was looking for them, brothers Devis Leonel and Javier Rivera Maradiaga made a pact to turn themselves in to the DEA, to avoid being killed to stop them from doing exactly what they did after stepping foot on North American soil: make an agreement with U.S. authorities for a reduced sentence in exchange for providing information and witness testimony against other suspects. Their testimonies have contributed to our understanding of the inner workings of the drug trade.
The confessions of the Rivera Maradiaga brothers implicated officials at all levels of government, from local politicians to three of the country's last four presidents, along with top military and police commanders and Honduras's wealthiest families. The brothers provided key information in the conviction of Tony Hernández, brother of still-president Juan Orlando Hernández; and Fabio Lobo, son of former president Porfirio Lobo; as well as businessmen Yankel and Yani Rosenthal, members of the country's richest family, who themselves confessed to laundering money for drug traffickers (that is, for themselves); as well as several members of the police and military.
Landing strips are also places where Colón's two main regions converge: the Caribbean coast and the plantations irrigated by the Aguán.
These plantations—the majority of them owned either by the Facussé family, one of the most powerful business dynasties in Honduras, or by agroindustrial tycoons René Morales and Reynaldo Canales—have played host to a decades-long land conflict between property owners and campesinos that has reached extreme levels of violence.
The plantations are also used to conceal small airstrips, hidden among the African palm groves and used to traffick drugs. Earlier this year, U.S. journalist Jon Lee Anderson, staff writer for The New Yorker, accompanied one of the Facussé family members on a tour of a plantation. The businessman, Miguel Facussé, pointed out a decommissioned airstrip, and admitted to Anderson that drug traffickers do sometimes build runways on some of his properties, but he denied having ever authorized them. 
No one in Colón who has read Anderson's story would find its revelations surprising. If the most powerful men in the department are drug traffickers and landowners, it would be surprising if they didn't have associations with each other. Or, at the very least, if they didn't establish clear rules of coexistence to prevent everyone from ending up dead.
In 2015, the U.S. Drug Enforcement Agency (DEA) tightened its grip on the area when they began cracking down on Los Cachiros and going after the presidential family. The DEA cast such a wide net that they were able to continue their fishing operation in New York court. During the trial of Tony Hernández, the president's brother, one of the witnesses from Los Cachiros revealed that the cartel moved drugs with the help of Representative Óscar Nájera, who, the witness said, coordinated with the army and police to remove or relocate checkpoints in order to facilitate the free movement of drug shipments. This was the reason the congressman was originally sanctioned, and his name added to the lists of corrupt politicians. Under the Trump administration, Secretary of State Mike Pompeo publicly announced Nájera's inclusion in the U.S. State Department's list. "In his official capacity," Pompeo said, "Mr. Najera engaged in and benefitted from public corruption related to the Honduran drug trafficking organization Los Cachiros." Pompeo also included one of Nájeras sons, Óscar Roberto Nájera, on the State Department's list. This was in 2017. Nájera went on to win the next congressional election in a landslide.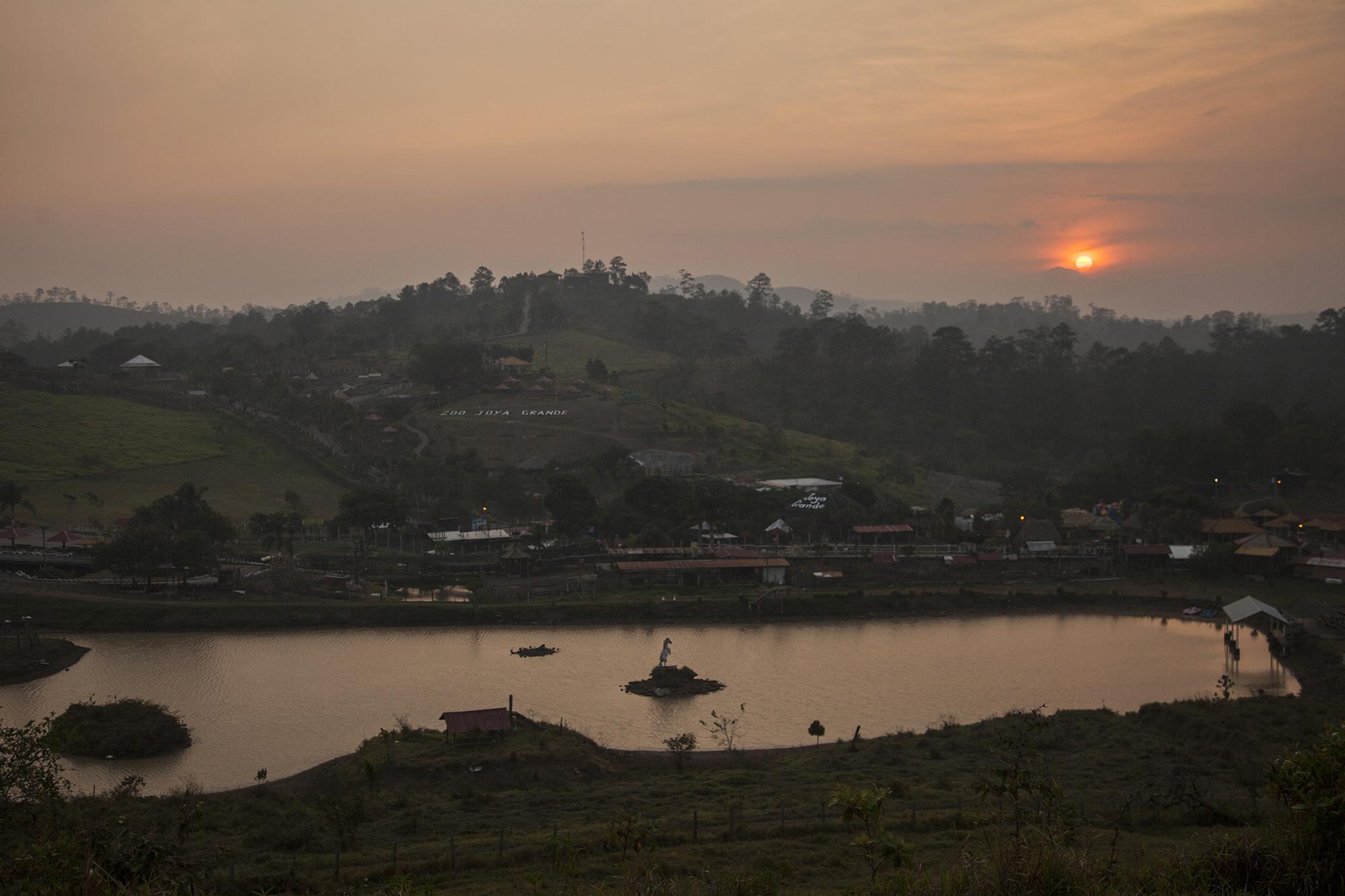 4.
"I don't give a shit about Pompeo," Nájera said during a televised interview. "A mí, Pompeo me la pela." This retort earned Nájera his most popular nickname: El Diputado Melapela. Congressman "I don't give a shit." Nájera challenged the Secretary of State to show proof of his accusations. The most polite thing he called Pompeo was a "liar." The State Department had made a serious mistake by sanctioning Nájera's son, who had drowned to death in 2015. The U.S. couldn't even claim they had confused Óscar Roberto with one of Nájera's older two sons, because they had both already died as well: one murdered in 1992 and the other in an accident a few years later.  
Nájera is like a poker player who doubles his bet no matter what he's holding. Contrary to what common sense might dictate — and contrary to what every other politician in Honduras did when the trials of Honduran drug traffickers began in New York — Nájera did not distance himself from Los Cachiros, not then, and not later on, when his name began appearing on all those lists. He continued to boast that he had known the Rivera Maradiaga brothers since they were kids, and that they were friends. Even still, he continues to tell this to anyone who asks him.
Last August, as his campaign for re-election was already getting underway, I asked Nájera for an interview. He agreed, on the condition that it be in person. In mid-September, I called to tell him that I was in Tocoa and that I wanted to meet with him. "Call me on Wednesday," he said. I reminded him that Wednesday was September 15, the bicentennial of Honduras's independence. Wouldn't he be busy that day with official activities and celebrations? "Look," he told me, "I'm not a historian. I'm an investment promoter."
Wednesday morning I called him and he gave me partial instructions for where to meet him: "Go to Trujillo, and when you get there, call Varela. I'll give you his number. He'll give you directions from there." Varela is Nájera's head of personal security. 
Trujillo is an hour and a half from Tocoa, on the country's northern coast. The change in scenery is total, and not only because the landscape transitions from palm groves to the dreamy waters of the Caribbean Coast, but because of the people, mostly Garifuna, and their wooden houses with patios and balconies. Trujillo was the first capital of Honduras, and still features the fortress built by Spanish colonizers to defend against pirate attacks. The American filibuster William Walker, who invaded and declared himself president of Nicaragua in 1856, is buried here. After being deposed and expelled back to the U.S., Walker tried to return to his adventures in Central America by mounting an incursion through Trujillo. It was there that he was captured and executed by firing squad. With its history, its culture, its Garifuna music and food, and its beautiful scenery, Trujillo could easily be one of Central America's top tourist destinations. But its difficult access and a lack of interest from the central government keep it in ruins, which hardly anyone visits. The town suffered even further devastation from hurricanes Eta and Iota, which hit the region especially hard. Trujillo is still the departmental capital of Colón, but Tocoa has stolen the town's place in the regional limelight.
Standing in front of the fortress, accompanied by photojournalist Víctor Peña, I called Varela. He told us to follow the main road until it ends, then turn down the dirt road that heads toward Santa Fe. "Walk that way for a few kilometers, until you see an entrance on your right that says 'NJOI'."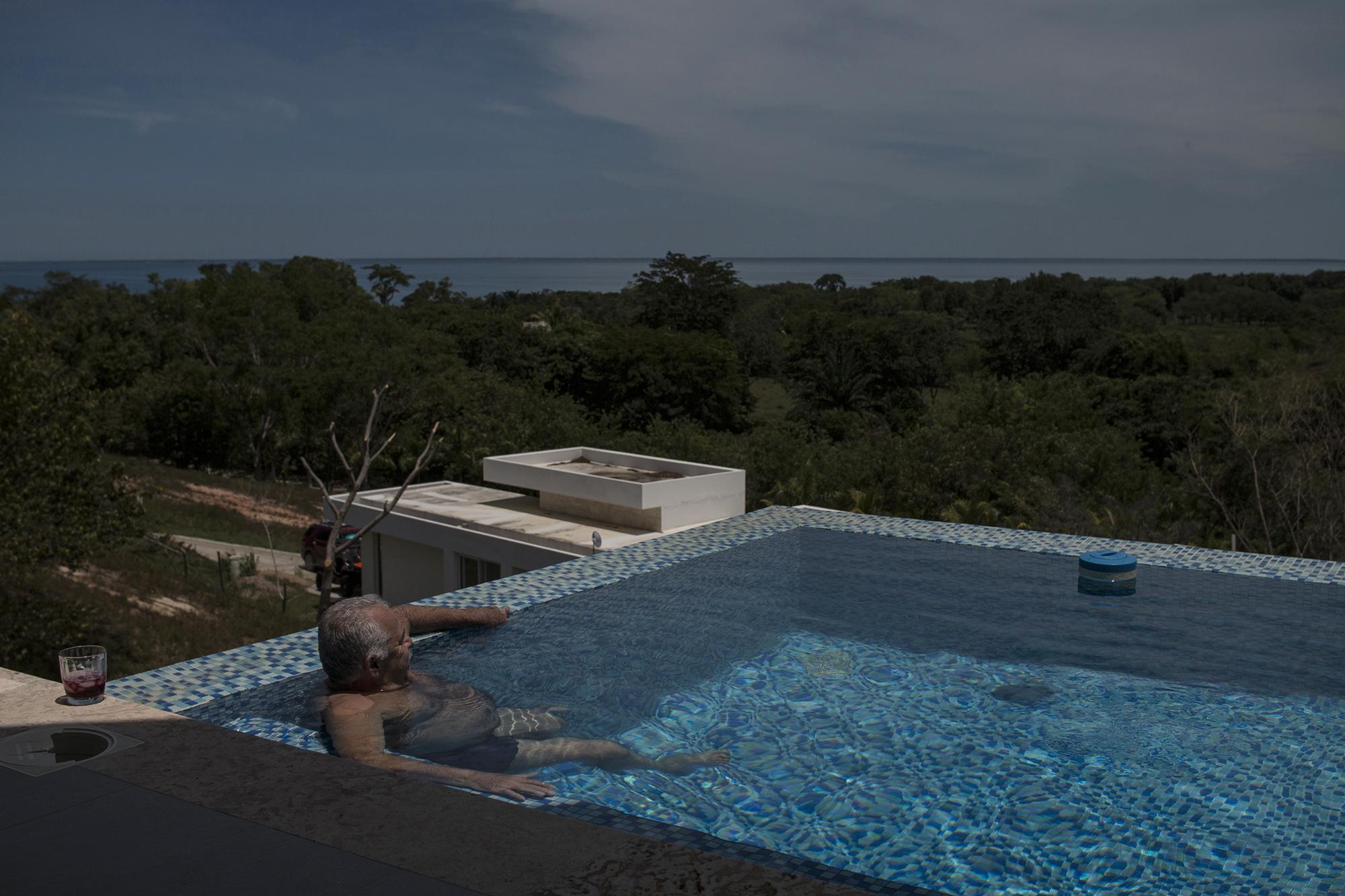 We were expecting a nice sea-side house, but what we discovered, after walking several kilometers down the dirt road, was the entrance to a complex that's something else entirely: A rotunda with concrete arches, impeccably white and towering several meters high, frame the front entrance security booth. Varela was there waiting for us. After several minutes, the guard in the security booth received authorization for our entry, and we followed Varela down a paved street divided by a well-manicured median. From below, as we made our way around the first hill, we saw an older man in his swimming pool, bald, well fed, holding a wine glass in one hand and looking toward the horizon. It was Nájera.
We turned off the main street and arrived at the entrance to the house. A Garifuna butler opened the door, uniformed in black pants, a vest with gold stripes, and a little bow tie crowning his impeccably white shirt. The butler introduced himself with a very formal smile, welcoming us in. We took our seats in the living room, decorated with leather furniture, a wooden boat, and an enormous television. In front of us, through the large glass windows, we saw Nájera, the septuagenarian showing off all his power, standing in an infinity pool that melts seamlessly into the Caribbean horizon. "The master is waiting for you," said the butler.
We greeted Nájera from the edge of the pool and he invited us to join him. We declined, explaining that we didn't have our bathing suits — perhaps not the best excuse, since the congressman is swimming in his underwear. In any case, we stayed out of the pool. We asked permission to take photographs and he agreed. "Just don't take any of me in my underpants," he told us.
Were it not for the tag pinned to his vest, we would never have known the butler's name, because Nájera simply called him "my negro" as he reached out with his empty glass of wine-on-ice to have his butler refill it. This happened every few minutes. And it was ten o'clock in the morning.
—Ask what you want, however you want to, you won't catch me.
—Catch you? Do you think I've come here to ask if you're a drug trafficker?
—That's what everyone asks.
—I already know what your answer will be, so why would I ask you that?
—So what do you want to ask me?
—How do you engage in politics in a region controlled by drug traffickers?
—Look, let's get right to it. Los Cachiros are my friends. Today, everyone denies it, everyone has disowned them, but everyone did business with those guys. I'm not going to disown them. We're friends.
—How did you become friends?
—I have an awesome relationship with Los Cachiros! Before, everyone acted like they were their lapdogs. Now all of a sudden nobody knows them. But I do. We've been friends since we were kids. I was friends with their dad. Whoever's going around now saying they were never friends with Los Cachiros is a coward. I was friends with them and I still am. And I'll admit it. All of it. I'm over 70 years old, they can't extradite me, hahaha! I wish the best for them. I told them early on to turn themselves in. A person doesn't choose his family, but he does choose his friends. If my friend's a thief, I'm not going to rat him out.
—They ratted you out. They testified in New York federal court that you moved police and military checkpoints so they could get drugs through.
—But what would you expect them to say, if they're making a deal to save their own skin? The NGOs put me on that list. When [Los Cachiros] left, the majority of candidates ran out of money.
—And you?
—I financed most of the National Party candidates during Juan Orlando Hernández's first term. Not his campaign. I don't get along with him very well.
—With the president?
—Yes, with him.
—Why?
—No, no, no. We can talk about that another day. But he and I think differently. I invest in two things: businesses and social programs. I give away a lot of money.
—And where do you get your money from?
—Well look, I've had a lot of businesses. I was the biggest meat supplier in Honduras, and now I'm involved in land projects. I'd guess I make about $60 million Lempiras a year [about US$2.5 million]. And I've lost a lot!
Nájera was elected to Congress for the first time in 1990. Before that, he spent ten years working in various government positions. The son of a family of campesinos from the Aguán Valley, his folksy style and sense of humor helped pave his way. Nájera is almost like a caricature of the region's politicians: mischievous, witty, always ready with a joke to answer any question that might come his way. He is the life of the party and the center of attention. Nájera voted for land reform and ended up a landowner, in a region that for five decades has served as a bridge between Colombia and Mexico for the largest and most powerful drug cartels in the Americas.
On August 2, 2018, Nájera became the first Honduran to be included on the so-called 'Engel List,' which designates sanctions for Central Americans singled out by the U.S. Congress as corrupt or connected to criminal activity. He is also on the list of individuals sanctioned by the U.S. Treasury Department's Magnitsky Act, and by the U.K.. But in Colón, he won ten elections in a row. Until this one.
Óscar Estrada, journalist and author of Tierra de Narcos, maintains that Nájera is one of the most important Honduran political figures of the second half of the 20th century, and, so far, of the first half of the 21st century. "He has succeeded in reinventing himself, rebuilding his power through his relationships with the military, landowners, and drug traffickers. He is the feudal lord of Colón, and he continues to rule the department."
—Are you the "cacique of Colón," as some people call you?
—I'm not a cacique of anywhere. I'm a friend of the people.
Nájera began his political career in 1974, three years after President Richard Nixon declared the launch of a "war on drugs" that, half a century later, has yet to produce many victories. This war involved not just the prohibition of drugs, but U.S. military assistance and presence in producing and transit countries. In 1973, Nixon founded the DEA and tasked it with spearheading his war.
Honduras had recently been integrated into the hemisphere's major drug trafficking corridor, serving as a bridge from Colombia to the United States. The first case that caught the attention of the press, and that shed light on the full dimensions of the drug trade in Honduras, was the 1977 police kidnapping of Mario and Mary Ferrari, a powerful business couple and close partners with the Honduran military whose bodies were found months later. Forensic examinations determined that they had been shot to death. Subsequent investigations reported in Estrada's book determined that their murders had been planned by Roberto Matta Ballesteros, a drug trafficker and associate of Pablo Escobar, at the offices of Honduran military intelligence. The Ferrari couple had been part of Matta's trafficking operation, along with high-ranking Honduran military commanders.
Matta was captured and imprisoned a few years later, after participating in the assasination of DEA agent Enrique "Kiki" González Camarena, in Mexico. He is still in prison in the United States. Escobar died on the rooftops of Medellín, fleeing from an elite squad composed of Colombian military and police officers and DEA agents. The drugs continued to flow from Colombia to Honduras, from Honduras to Mexico, and from Mexico to the United States. The DEA agents and the military maintained their presence in Honduras, and U.S. administrations maintained their support for the Honduran government, to ensure their support in the fight against the Sandinistas in Nicaragua, and the Honduran military continued to smuggle drugs, as they continue to do today, half a century later, as evidenced by the trial testimonies in New York.
—What do you think about the war on drugs?
Nájera laughed. His grey mustache rose up. He arched his eyebrows and furrowed his brow, still holding a smile. The unmistakable gestures of sarcasm. He answered with another question.
—Do you know any gringo drug lords who have gone to jail?
—Is Honduras a narco-state?
—Yes, of course! Why even ask about what's right in plain sight?
I looked around me. The only thing here that seems incorruptible is the sea, disappearing into the horizon. Everything else — this pool, this house, this cacique congressman, his Garifuna butler, Varela, everything to my left, everything to my right, everything behind me — is Honduras. The things you don't need to ask about, because they're right in plain sight.
We had been speaking for more than half an hour, and the congressman had knocked back, and had his butler refill, several glasses of wine on ice, when it became clear that Óscar Nájera had me investigated before our interview. I asked him where he got all this information about me, some of which is true.
—I have people in El Salvador and Honduras who tell me things. I have a thousand different contacts in Tocoa alone.
—And what do those thousand different contacts tell you?
—They tell me everything. Yesterday, they sent me a picture of a guy with his penis cut off. He had raped a four-year-old boy. I asked why they hadn't cut his other head off too.
—And what did they say?
—They told me they had already killed him. I'll show you the messages later, they're on a different phone.
Nájera never showed me those messages and I was never able to confirm if his story was true. I have no idea. But I wondered, and still wonder, why Congressman Óscar Nájera, who went to all the trouble of having me investigated, would decide to tell me something like that; why a politician who claims to be a representative of the people, a friend of the people, a man of humble campesino origins, made the deliberate decision to host me at his exclusive residence and greet me at his private swimming pool, with a view of the Caribbean Sea, drinking wine at ten in the morning, with a security guard in the living room visibly packing a 9mm pistol, and with a uniformed Garifuna butler refilling his cup every ten minutes. What image was he trying to convey to me? 
"They reminded me of Mr. Candy and his Black butler Stephen," Victor Peña would later tell me, referring to the characters in the movie Django Unchained, played by Leonardo Di Caprio and Samuel L. Jackson.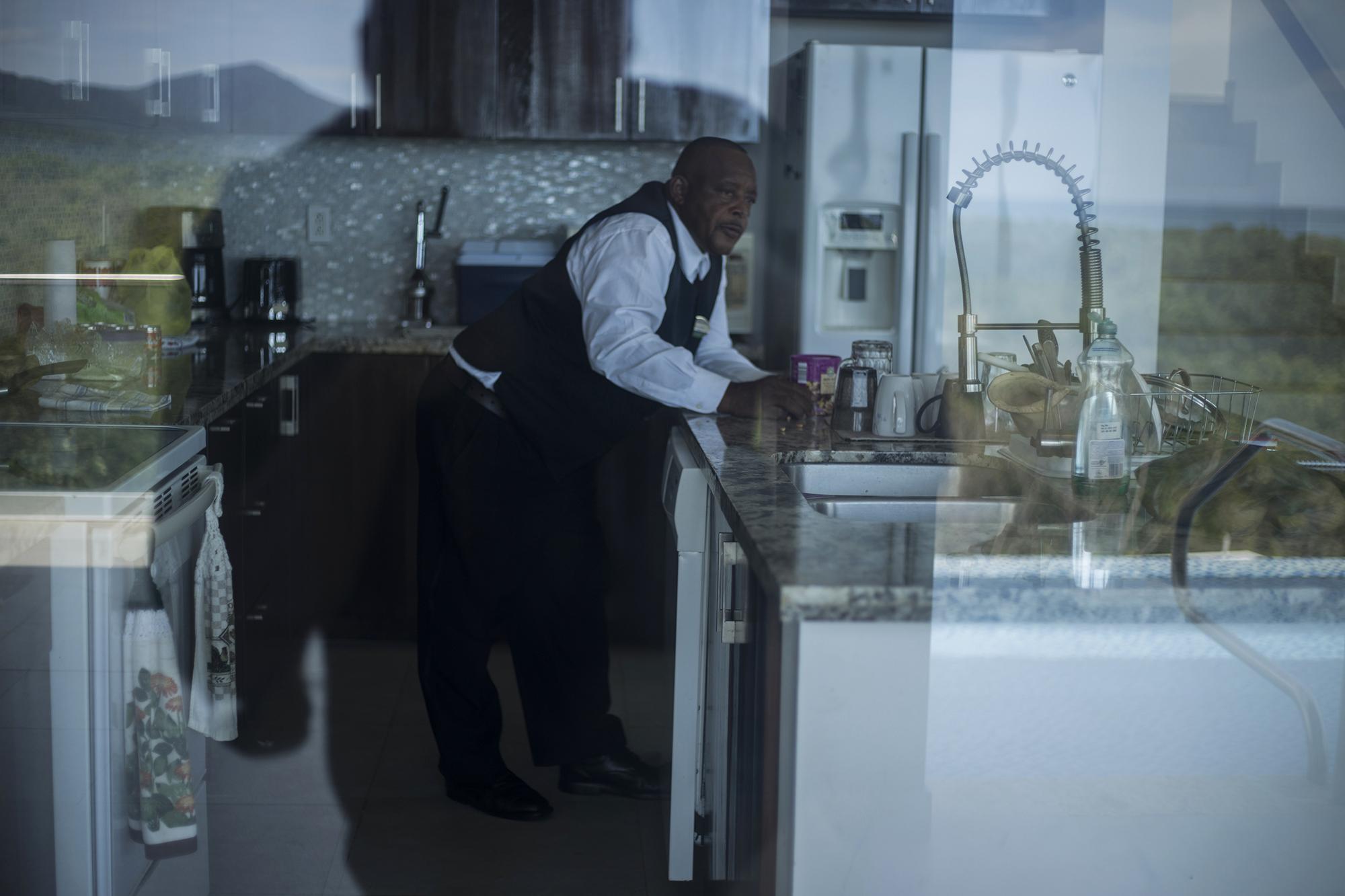 5.
Seven years ago, Nájera sponsored a bill to ban the carrying of firearms in Colón, which passed by a simple majority in Congress.
At the time, the Lower Aguán Valley, or Bajo Aguán, was the site of a small-scale civil war that pitted poor campesinos who had taken up arms in an attempt to occupy and defend plots of productive land, with large palm producers who fought the land usurpations with an army of private security agents. The conflict, at that point, had already claimed the lives of some 50 people on both sides.
Banning firearms might not seem like such a bad idea in a place plagued by violence, but only 66 of the 122 members of Congress voted to approve the law. Barely enough for it to go into effect. Those who opposed the bill said that it would only disarm legal firearm owners, because criminals would always find a way to get more guns.
In the Bajo Aguán, the law turned campesinos who carried weapons into criminals, thus authorizing their arrest, but it did not criminalize the hundreds of private security personnel guarding the plantations of the three big landowners: Facussé, René Morales, and Reynaldo Canales. Nor did the law do anything to disarm drug traffickers, who were already living an illicit existence anyway.
The law still exists, and so do the guns. Tocoa has a murder rate double the national average, and is more violent than Central America's most violent cities, like San Pedro Sula and La Ceiba.
Esly Banegas was arrested in 2005 on charges of land usurpation. At the time, she was the leader of the Coordinadora de Organizaciones Populares del Aguán, or COPA, a coalition of campesino organizations, and was actively denouncing the murders of campesino organizers. She was only in jail for one day, because hundreds of campesinos turned out in protest, blockading roads to demand her release. One year later, the president of the Movimiento Unificado de Campesinos del Aguán, José Ángel Flores, was assassinated. Four men entered his house in Tocoa and shot him to death.
"Since 2011, there have been more than 110 campesinos killed, and 126 precautionary measures granted by the Inter-American Commission on Human Rights," says Banegas. "But the precautionary measures don't matter. My son's father was granted precautionary measures, but was killed just a few months after my son, who was also murdered."
Banegas first came to the Aguán Valley in 1982 as a social worker employed by the Honduran government, and has supported the campesinos in their struggle against the land barons ever since. She works out of a small office in a rural area on the outskirts of Tocoa, on the premises of the National Agrarian Institute, surrounded by African palm trees. You enter the campus on a dirt footpath and leave through a garbage dump. I visited Banagas here recently. With great patience, she recounted the last half century of Bajo Aguán history to me, beginning with the failed attempt at agrarian reform in the 1970s. 
When she first arrived here, the Cold War was still in full swing and the army, which controlled everything in Honduras, had started disappearing campesinos in the Aguán. "They were the owners of the land, but with all the persecution, they were pressured to sell," Banegas says. "It's a vicious cycle that forces people into a corner and keeps campesinos in poverty, and they end up selling their landholdings to the latifundistas, to the large landowners."
"We're faced with a network of corruption protected by the military and the police, which continues to expand its exploitation today through mining projects," she says. "We have to fight for the land and fight against mining. It's the same common enemy. We live in a militarized zone, surrounded by police and by an army of private security."
I asked her about the role of congressman Óscar Nájera in the agrarian reform, which he claims to have helped bring about during his early political career. Banegas, who rarely laughs, laughed: "He also owns several hectares of palm trees in the area."
Nájera admits to being a palm oil producer and the owner of Aceydesa, a palm oil company managed by one of his daughters. "But I've never, ever been partners with Facussé, like they want to accuse me of. No way."
6.
The November 28 general elections marked a historic defeat for Honduras's ruling National Party. This came despite the fact that Juan Orlando Hernández, a member of that same party, did not hesitate in throwing the entire weight of the state apparatus behind Nasry Asfura, the National Party candidate who lost the presidency to opposition leader Xiomara Castro of the Liberty and Refoundation Party (known simply as Libre) by more than 20 points. But that wasn't all: The National Party lost a third of its seats in Congress and a majority of the country's mayoral seats as well.
Absent any residual ballot counting, all indications are that Colón's four congressional seats will also go to the candidates from Libre, the party of the newly elected president.
I spoke with Congressman Nájera four days after the elections, when it seemed clear that he would not be returning to Congress this coming year. He was in Tegucigalpa.
—I thought you said you were a shoo-in?
—This was a total butchering. Altering vote records, buying votes. They screwed me…
—Who was it that screwed you?
—My own party, man. My own party. They sold me out, they used me… They abused my trust!
—But your whole party, all the candidates, they all came in behind the candidates from Libre. And you didn't just lose in Colón. Your party took a tremendous beating all over the country.
—Well yeah, the voters were obviously punishing us. It was all greed, ignorance… We lost control of 17 departments.
—Why do you think they were punishing you?
—Because of the corruption of Juan Orlando Hernández, because of the impunity in all those corruption cases.
—Aren't you afraid, now that you've lost your parliamentary immunity, that you'll be prosecuted?
—Why would I be prosecuted?
—For all the information that got you included on all those lists?
—There's nothing to those accusations. There's nothing there. There's not a single case against me. My only judge is my conscience, and my conscience is totally clear.
—So will you retire from politics?
—Yeah. That's what I've been thinking. That this is the end of my political career. Especially at my age…
—So what do you think you'll do?
—Tomorrow I leave for Dubai.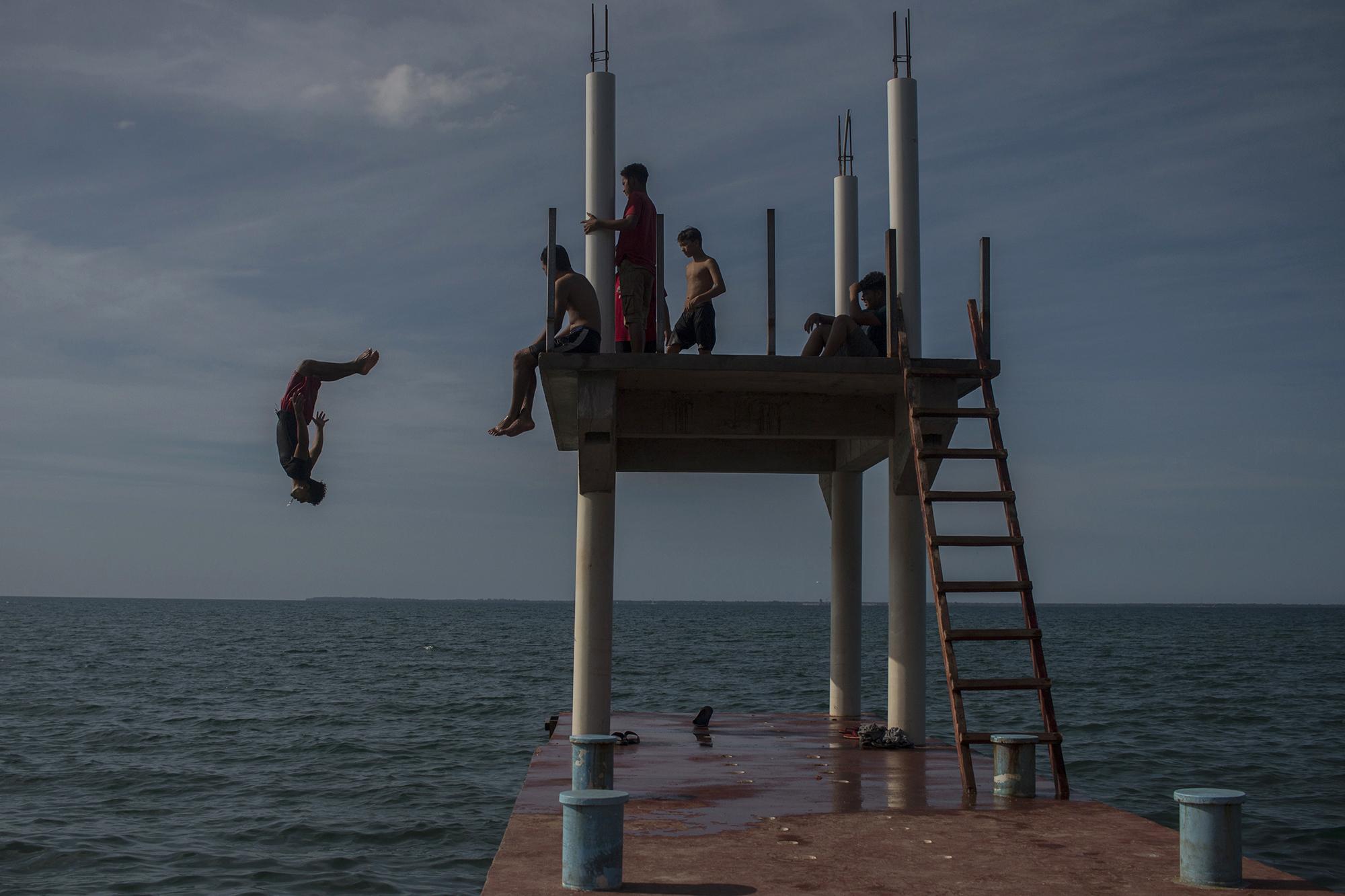 *Translated by Max Granger
*Una Guerra Adictiva ('an addictive war') is a collaborative transnational journalism project on the paradoxes of 50 years of drug policy in Latin America involving the Latin American Center for Investigative Journalism (CLIP), Dromómanos, Ponte Jornalismo (Brazil), Cerosetenta and Verdad Abierta (Colombia), El Faro (El Salvador), El Universal and Quinto Elemento Lab (Mexico), IDL-Reporteros (Peru), The Miami Herald/El Nuevo Herald (United States), and the Organized Crime and Corruption Reporting Project (OCCRP).