2021 has come to a close, and Nayib Bukele still won't tell us what he did with the million dollars the Legislative Assembly gave him to fund bicentennial celebrations that never took place, nor what he did with the more than two billion dollars the Assembly gave him to combat the pandemic. 
On the contrary, Bukele, now halfway through his term, has significantly curtailed access to public information on government spending, and continues to defend officials against accusations of corruption that have mired his administration in scandal.
The pro-Bukele legislative bloc, which won control of the Assembly in May, moved quickly to usurp the judicial system, and passed a retroactive impunity law to protect state officials involved in corruption related to pandemic spending.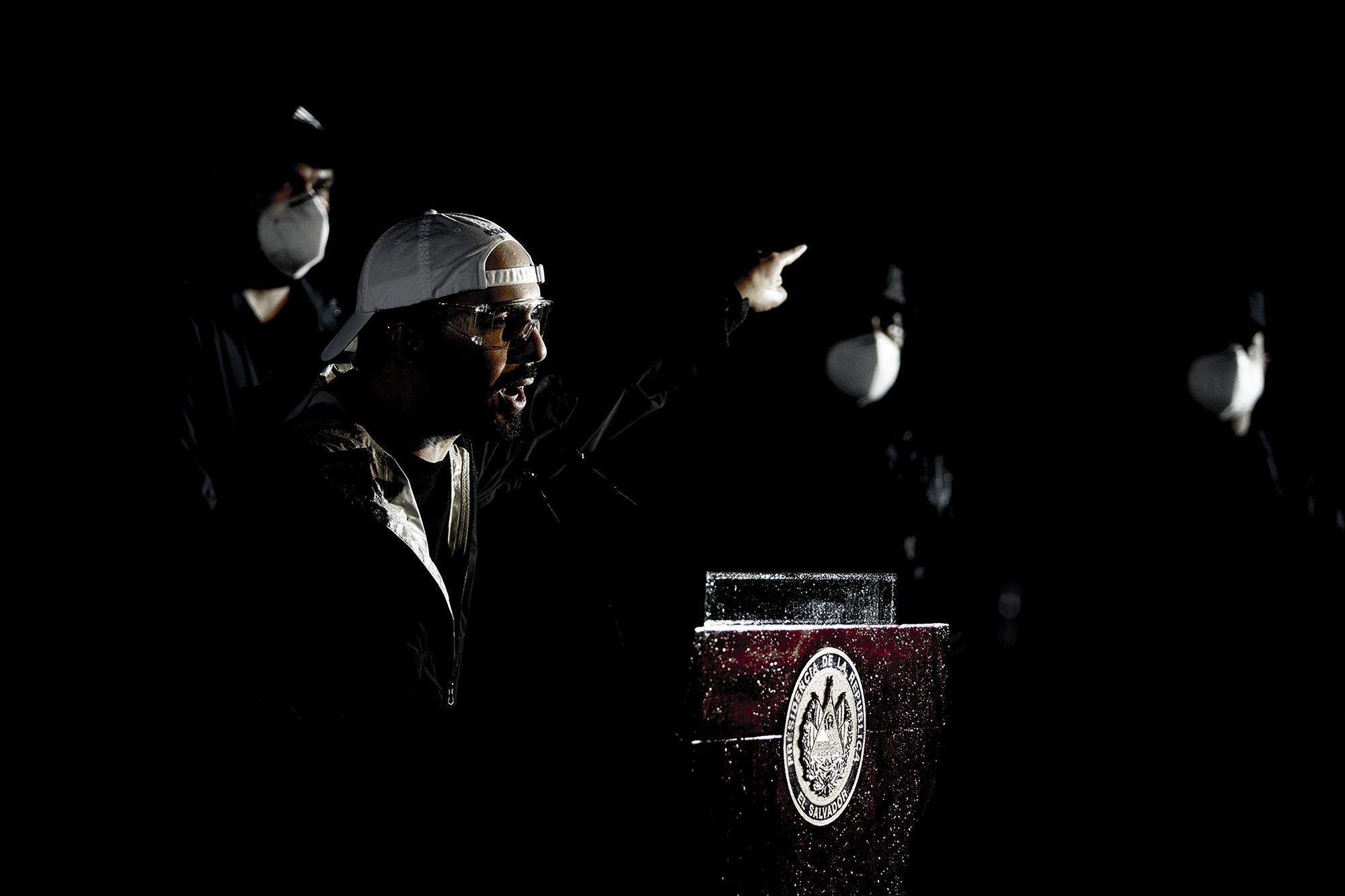 The day before New Year's Eve, the president told the country that certain groups were plotting a coup against him. These are extremely serious accusations from a president who has yet to offer any evidence to back them up. Bukele will not say who these coup-plotters are, nor how they plan to overthrow him, and the whole performance appears to be just a new political marketing strategy, following the old populist playbook: The president and his government are in trouble, and they need new enemies—new dangers from which to save the country, new scapegoats to blame for the economic and political crises they helped create.
The day after Bukele's speech, Bloomberg News revealed that bonds issued by the Salvadoran government were performing worse than any in the world, and had lost more than 30 percent in value. Investor distrust, the report said, stemmed from the country's unpredictable president, who hoards power and uses public money to buy bitcoin from his personal phone. 
Bukele, who inherited an already unsustainable deficit, has increased government debt spending at unprecedented rates. And at the start of the new year, his administration announced even more debt expenditures, which will serve to further satisfy the delusions of the president and his staff.
The opaque and arbitrary character of this government is such that we do not even know from what budget allocation the president has siphoned the millions of dollars he uses to gamble with bitcoin, since he has personally ensured that the public has no access to information on state spending. 
Outside of the country, the image of the Salvadoran government is not that of a democratic leader defending himself against the threat of a coup, but of an authoritarian populist who staged his own coup, on May 1, 2021, through the dismissal and illegal replacement of Supreme Court magistrates, followed by reforms to the Law of Judicial Careers that led to the removal of one-third of the country's judges and the relocation of others, in an effort to manipulate the court system in the regime's favor.
Halfway through his term, Bukele has presided over a scheme of state plunder in which, against all provisions and safeguards of law, only he has the power to decide what information to divulge, leaving the public with no facts or data to confirm whether anything the president says is actually true.
Under such circumstances, the work of journalism is more important than ever. We are the ones who must dedicate our efforts and expertise to report on the exercise of power, to denounce its abuses and corrupt practices. We are the ones who must shed light on precisely that which the Bukele family and their circle of power do not want any of us to see. 
And that is exactly what we have been doing. 
Salvadoran journalism has exposed secret government negotiations with the country's most powerful gangs, the theft of food relief by state officials, emergency pandemic purchases mired in graft and fraud, details about the group of Venezuelans who rule alongside the Bukele clan, state espionage targeting journalists and civil society organizations, ties between Alba Petróleos and the officials behind Chivo Wallet, and the dismantling of the country's democratic institutions.
In the face of these revelations, the president has responded with smear campaigns and with threats and intimidations directed at the press and critics, in an effort to maintain his popularity while leaving the criminal structure entrenched in his government intact.
Among Salvadorans, Bukele's public relations strategy has proven hugely successful: eight out of every ten support the regime, and a considerable number of them believe, as the president has told them to, that those who present facts that contradict Bukele's propaganda team do so out of a desire to undermine his administration, on behalf of special interests. We know that among the many accusations leveled against our work, not all are made in bad faith—some people truly believe our goal is to obstruct the government.
But unlike Bukele—and politicians in general—we are not trying to win a popularity contest. Our job is to report, and we can't change the news. If a government minister or a prison director embezzles public funds, it is our duty to expose it. This is what we have done, and what we will continue to do, with this government as we did with previous ones. To all those who ask, after every story we publish, where we were when past administrations were making pacts with gangs or stealing public funds, our answer is that we were here, doing the exact same thing: investigating and publishing the facts.
Contrary to what the Bukele family believes, the state does not belong to them; it belongs to all Salvadorans. We have the constitutional right to be informed. And the government has the constitutional duty to administer our public resources with transparency. Every citizen must decide for themselves whether they want to be informed, or whether they prefer the blind loyalty this administration has demanded of its supporters since its first day in power. We don't have that choice. Our job is to report. We can't change the news, and we never will.