U.S. diplomats formally asked the Salvadoran Supreme Court this week for information on the whereabouts of MS-13 leader Helmer Canales Rivera, alias "Crook," after reports that he was quietly freed from prison last November despite a U.S. extradition request in July and a red notice from Interpol. In December, La Prensa Gráfica reported his apparent release on the basis of prison records
Following the diplomatic note from the U.S. Embassy reviewed by El Faro, the Supreme Court asked the trial court in January to confirm that Canales, already in prison for the last two decades, was released —despite murder convictions in 2019 adding 60 years to previous sentences— on what legal basis, and if he is now in another facility.
Canales, a 45-year-old gang member who joined MS-13 in Los Angeles, is part of the Ranfla Nacional, or top leadership of MS-13.
Since President Nayib Bukele arrived in office in 2019, documents show the administration began covertly negotiating with the gang for political support for his party, as well as a homicide reduction central to his politically charged claim that he has curbed violence.
After El Faro revealed the talks in September 2020, the Bukele administration tried to hide the evidence. The unit of prosecutors who opened an investigation into the affair was then dismantled after the Bukelista legislative bloc illegally removed the attorney general.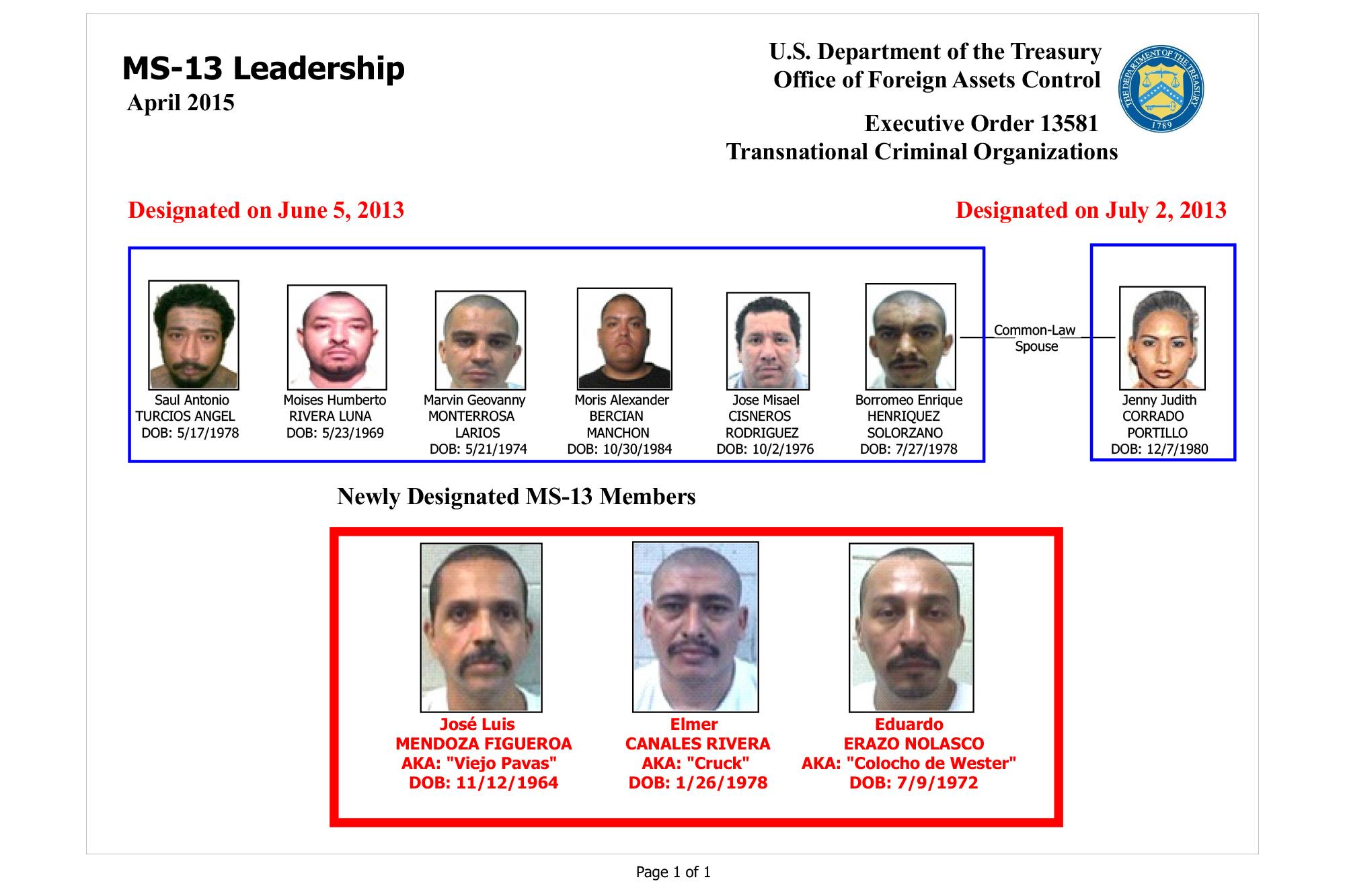 Bukele isn't the first to negotiate with gangs in El Salvador. The first government truce with the gangs MS-13 and 18th Street occurred in 2012, and Canales was also part of those failed talks. When they fell apart, Eastern District of New York prosecutors wrote, the Ranfla blamed its collapse on U.S. sabotage and retaliated by ordering violence in both countries.
In December 2020 a New York grand jury indicted the entire 13-man Ranfla on transnational narco-terrorism charges. Prosecutors accused them of trafficking marijuana, cocaine, heroin, and meth with the help of four major Mexican cartels. They also allegedly created paramilitary units in 2016 to hunt police in El Salvador and ordered the murder of an FBI agent.
Extradition Chess Match
Sources in El Salvador's Supreme Court told El Faro of two more unresolved extradition requests for members of the Ranfla: Borromeo Enrique Henríquez ("Diablo de Hollywood"), and Dionisio Arístides Umanzor ("El Sirra"). Henríquez is widely considered the head of the Ranfla, while Arístides and Canales are two of its most influential members.
Another open extradition request for MS-13 member Armando Melgar Díaz ("Blue") accuses him of orchestrating the gang's operations along the U.S. East Coast. Supreme Court president Óscar López Jerez delayed the court's processing of the request in August.
Last June, López Jerez called for revisions to the countries' extradition treaty, a document the U.S. has wielded in publicly scolding El Salvador for its refusals. The treaty remains intact, but two months later the Supreme Court denied the extradition of a high-profile non-Ranfla member of the gang.
El Salvador's refusal to comply with the treaty has led to bitter confrontation. When top U.S. diplomat Jean Manes stepped down in November, she cited non-extraditions as a reason for her departure and argued that Bukele had cut off dialogue. The U.S. Treasury then blacklisted Bukele's chief negotiators with the gangs, including his vice minister of justice.
The non-extraditions are also causing grumbling in conservative Washington, which has largely avoided publicly singling out Bukele. Influential arch-conservative WSJ columnist Mary Anastasia O'Grady even accused El Salvador's president of "playing footsie with thugs."