"We cannot stop crime just with police," Bukele said in 2016 in an interview with The Virginia Quarterly Review while mayor of San Salvador. 
"It's not only morally and ethically not possible to do. Even if you violate all the civil rights, you don't have the sufficient firepower or manpower," he continued. "So if it's unethical, if it's immoral, if it's impractical, and it's impossible, why are we pursuing that road?" 
On Wednesday, Bukele and his party trod further down that path. In a new emergency legislative session —the second in five days—, ruling-party legislators and allies approved drastic changes in the penal code to further punish gang membership with up to 30 years in prison and increase sentences for gang leaders to up to 40 years.
The increased penalties also extend to anyone who facilitated or negotiated with the gangs — a broad characterization up for interpretation and full of irony, given that El Faro revealed in 2020 and 2021 that officials from the Bukele administration negotiated with MS-13 and 18th Street for a reduction in homicides.
In December 2021, the U.S. government sanctioned Bukele officials Osiris Luna and Carlos Marroquin, who ​​"led, facilitated, and organized a number of secret meetings involving incarcerated gang leaders" that provided "financial incentives" to gang members in exchange for a reduction in homicides.
Yesterday the Assembly also moved to allow judges' identities to be concealed for "protection," created a fund to reward citizens whose tips lead to the arrest of gang members, and legislated increased sentences for 12-year-old gang members of up to 10 years for any crimes committed. 16-year-olds will face a new maximum of 20 years.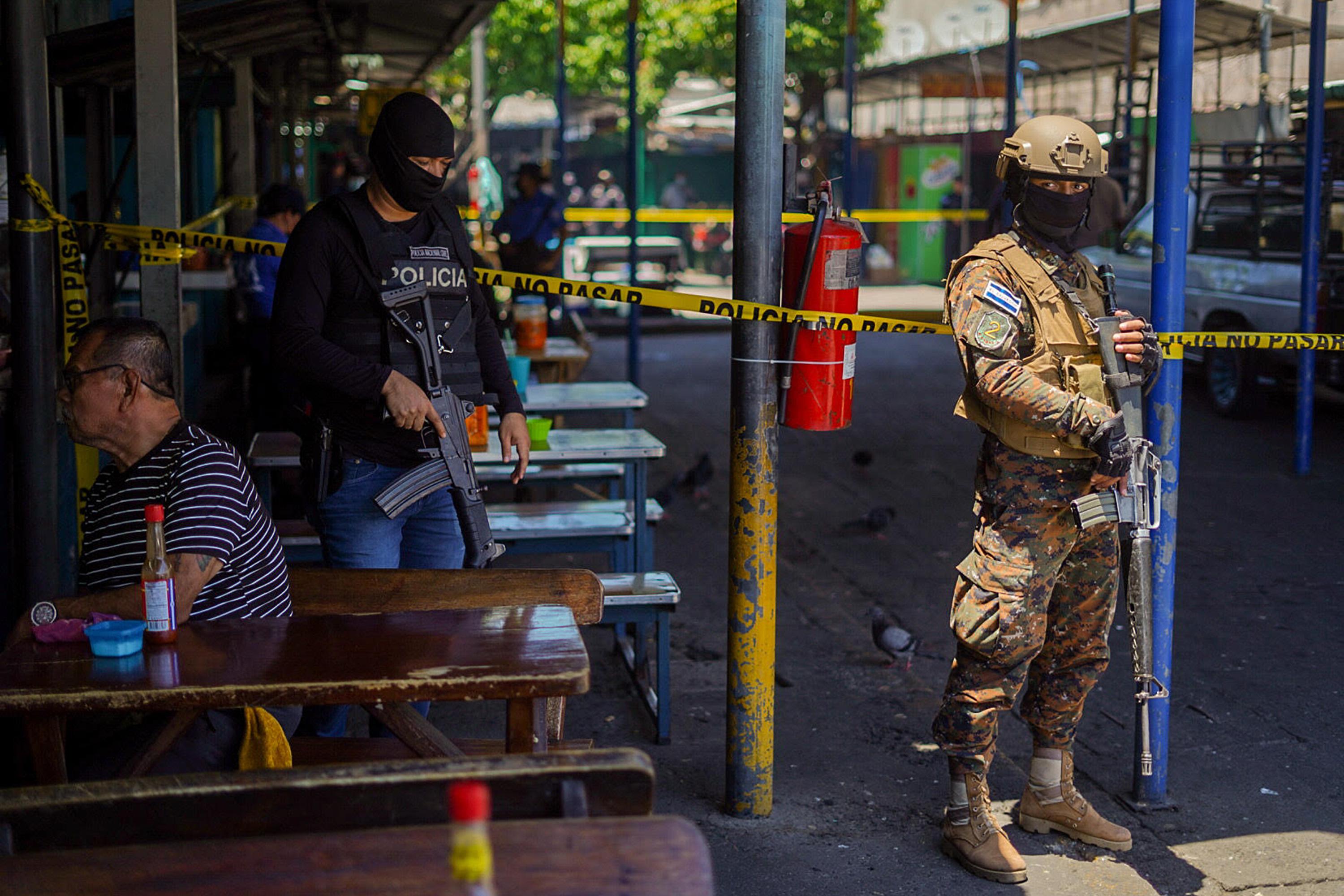 The reforms ordered by Bukele came after a sudden spike in homicides over the weekend — including the most violent day in 20 years on Saturday. The violence raised questions about Bukele's security policy and a possible fracture in his negotiations with gangs.
At the request of the president, the legislature responded to the violence before dawn on Sunday by enacting a 30-day state of exception that suspends the right to association and legal defense, increases the period of detention without cause from 72 hours to 15 days, and allows the government to intercept communications without a warrant.
Since Saturday, in an enormous surge of troops and police in the streets, President Bukele claims to have arrested 3,000 alleged gang members.
"Human rights are only for humans"
Even before yesterday's session started, the Legislative Assembly president Ernesto Castro stated unequivocally that the Nuevas Ideas-controlled legislature would pass this second round of reforms. Bukele justified the extraordinary measures by calling the current situation a "war against gangs" and accusing anyone of criticizing his approach as "supporting gangs" and being against measures "taken to safeguard the lives of the population."
International human rights groups, including the Inter-American Commission on Human Rights, criticized the government for taking repressive measures, particularly within the prison system, that violated human rights. 
"Human rights are only for humans," said Nuevas Ideas legislator Walter Coto during the legislative session Wednesday.
Finance Minister Alejandro Zelaya also proposed a budget increase of $80 million to the police and military. Since Bukele's first year in office, his government has increased funding to the military by more than 75 percent, to the highest levels since the civil war ended in 1992.
"Nayib Bukele negotiated with the gangs in search of political partners. Something went wrong and resulted in a terrible wave of murders and a country in a state of exception", argued El Faro's Editorial Board this week. "This state of exception is not needed to fight crime, but it is custom-tailored to an autocrat bent on pursuing his critics."