—People of El Salvador, good evening. Thank you for allowing me into your homes...
Nayib Bukele, president of El Salvador, addresses the country in a national television and radio broadcast. It's May 17, 2020. Today thirty Salvadorans have succumbed to Covid-19, the infection rate has recently doubled, and it will continue climbing until August. He is sporting a brown leather jacket and white shirt, and speaking from a desk with a Mac, notebook, and stack of papers. Behind him are two windows with half-drawn curtains, two Salvadoran flags, and a shelf of family photos.
—We are facing the biggest emergency the whole world has seen in the last hundred years...
He has been in power for less than a year and for months has made headlines around the world, currently for his handling of the pandemic. 'The president of El Salvador is using Covid-19 as an excuse to abuse power," asserted The Washington Post in an editorial on May 1, 2020. 'A young president weakens democratic institutions and empowers his family," wrote The Economist a week later.
—Now, just imagine having the responsibility of running our country, as you watch these world powers fall...
Between March 21 and April 11, the Human Rights Ombudsman reported 1,337 complaints against authorities for violations of freedom of movement, the rights to health services, work, and food, and access to public information. The ombudsman had also received 102 reports of arbitrary detention or excessive use of force. By April 13, some 4,300 people had been detained in 87 government quarantine facilities.
—Imagine watching as New York opens mass graves on an island because the city ran out of room in its cemeteries, and as they remove a corpse from their hospitals every seven minutes...
In April and May the president sent a shock wave of judicial uncertainty throughout the country. The executive orders that have shaped the quarantine have not been ratified by the Legislative Assembly and have often been poorly drafted and abruptly replaced by new, equally ambiguous decrees. One order allows people to leave home to buy food and medicine but also prohibits the use of public transportation, and only allows the circulation of those working in certain trades and professions. Another restricts shopping to twice a week but prohibits residents from leaving their municipality to do so. And so on...
—Does anyone think we will fare better than Spain, Italy, Germany, the United Kingdom, France? What decisions would you make? Open the economy gradually? Would you? Because if so, let me tell you that there would be many more deaths...
The latest crisis erupted this afternoon when the attorney general warned that the decree signed by Bukele to renew the state of national emergency for another month is illegal, since it has not been approved by the Assembly.
—It's not time to open the economy, no matter how much the businessmen shout...
By May, most Salvadorans —a staggering 95 percent, according to the most reliable polling— support him because they believe he has handled the pandemic well. On this night in 2020, after almost two months of quarantine, Bukele will announce that the stay-at-home order will remain in place for another month. It's tough news.
—To all those who are suffering, I want to raise three points. The first one, the most important to me, requires that we do an exercise...
The president, at the pinnacle of his remarks, abruptly shuts his eyes.
—I ask you to please close your eyes. Close them. Do not be ashamed of whoever is next to you. You are no less of a man nor weaker for having a moment of humility and reflection. Close them. Now, think about the person you love most in this world. It may be your dad, your mom, your brother... Now, think of that person suffocating outside of a hospital without treatment, unable to breathe, because there is no ventilator available in an ICU. Think about losing that person and what that would mean in your life. Now, ask yourself: How much would you pay for that not to happen?
The president of El Salvador has found no better way to convince the governed of the urgency of staying at home than by projecting a horror show in the mind of each person.
—That could be our future. You may open your eyes now.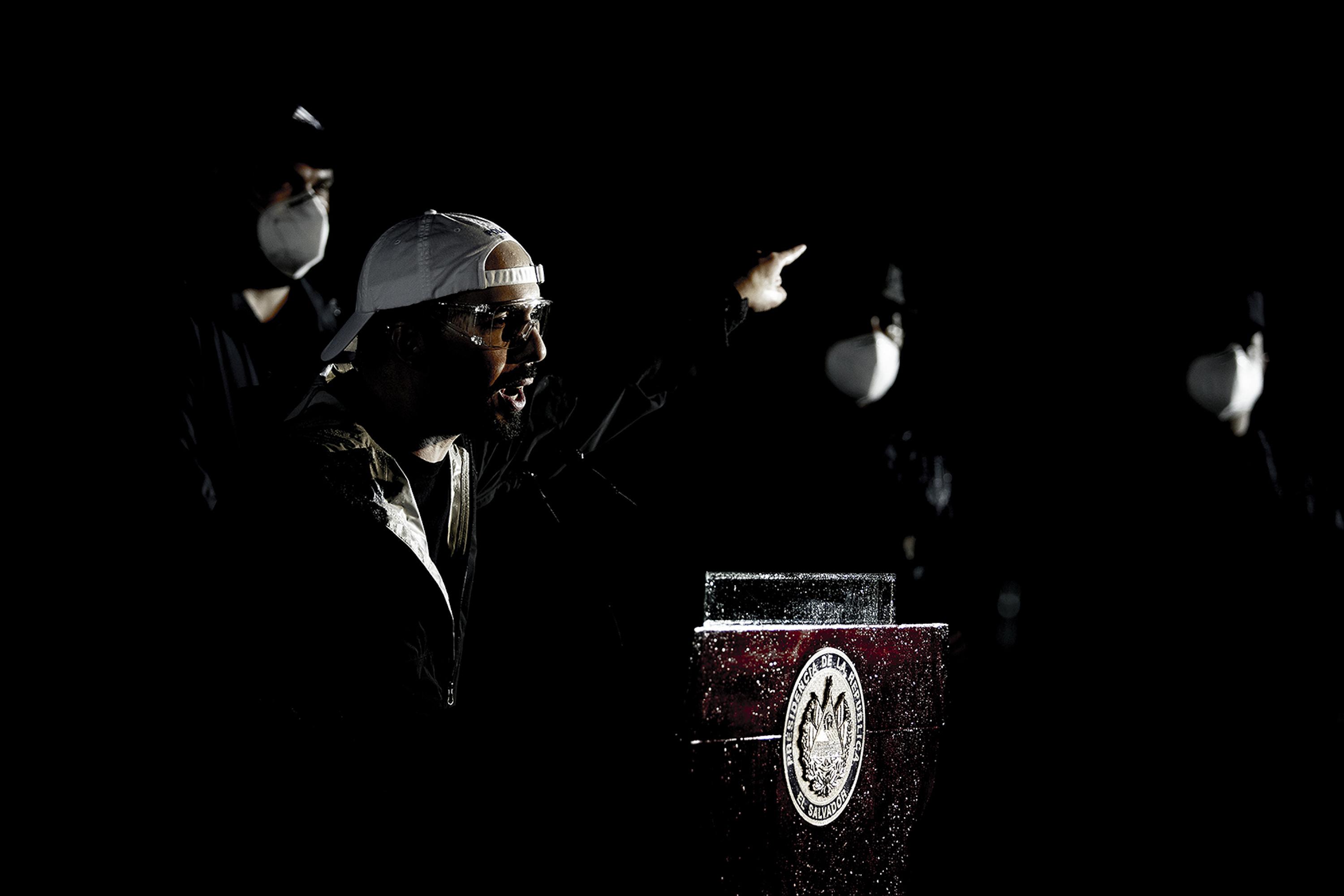 ***
Nayib Bukele was born in the capital city of San Salvador on July 24, 1981. He is the fifth of ten children of a multifaceted and prosperous businessman, Armando Bukele Kattán, and Olga Marina Ortez Moreno, one of his six life partners. She, eleven years younger, was born in 1957 in Concepción de Oriente, a small town on the Honduran border. From their union were born Nayib and three others: in 1986, Karim Alberto; three years later, twins Ibrajim Antonio and Yusef Ali. Armando, who died in 2015, cited his religion, Islam, as allowing him to have up to four wives simultaneously. 'He used to say that you could have all the women you could maintain," says Claudio Kahn, a French textile maker who forged a friendly business relationship with Armando. In parallel with his union with Olga Marina, Armando procreated two more daughters: Karime and Fatima, in 1986 and 1993, respectively. From November 1977 to December 1979, four other children were born to different mothers: Yamile, Yamil, Dayana, and Emerson.
Armando Bukele is from the second generation of a Palestinian immigrant family who arrived in El Salvador in the early twentieth century. He was a shareholder of a television channel and owner of textile, pharmaceutical chemistry, and advertising companies. He was also the country's Muslim imam. He founded four mosques, the first in 1992, at the end of the civil war.
While the country was at war, Nayib Bukele lived a privileged childhood. The bombs and heavy ammo were a distant whisper, a groan from the countryside and mountains, although his uncles used to clandestinely welcome into their home the leftist guerrilla leaders of the Farabundo Martí National Liberation Front (FMLN), with whom they were friends. He attended grade school at the Escuela Panamericana for twelve years while living in la Escalón, a middle-to-upper-class neighborhood. 'La Pana' was one of many schools for the country's economic elite. 'When the war ended in '92, many of my students were frustrated because they said they wanted to become pilots to bomb the guerrillas," says a teacher who agreed to speak on the condition that his name not be published. Now, some of the officials in Bukele's cabinet are his former friends from school.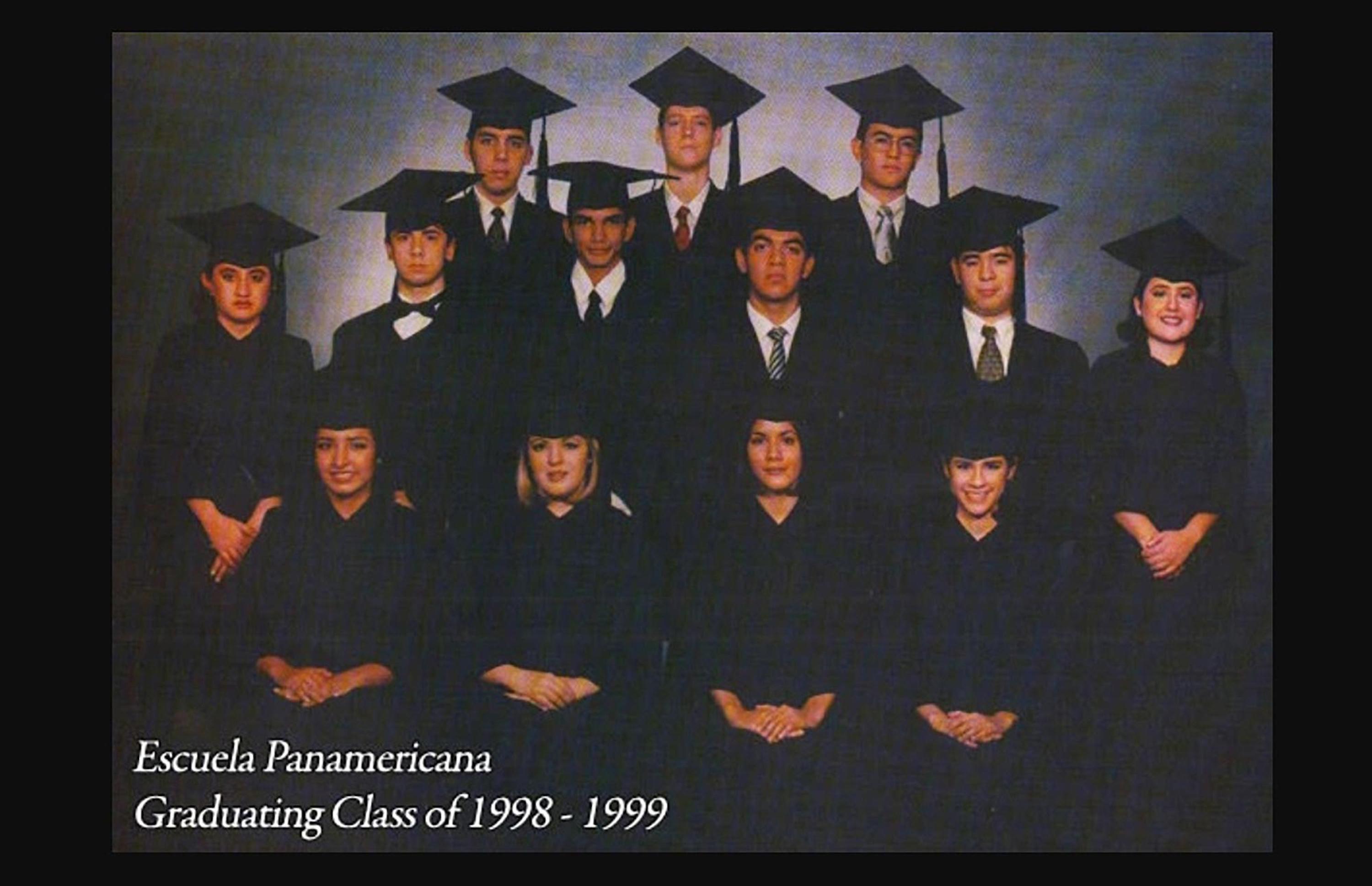 Bukele is remembered by teachers and classmates as an average student. Some say he was talkative and cracked too many jokes. He excelled in computer science. 'I wanted to be an astronaut," he has said in various interviews. 'At home he had access to books, encyclopedias, and computers. He was curious," says Carlos Cañas Dinarte, his teacher through seventh grade. In his last year of high school, in 1999, he became class president. The school yearbook included a photo of each graduate along with a short description. His classmates wanted to describe him as a jokester, but Bukele ultimately decided for himself the phrase that would be printed, in English: 'Class terrorist.'  A former schoolmate says Bukele chose that nickname because of an incident upon his return from a family trip, when Salvadoran customs officials had stopped the Bukeles because of their Arabic last name after explosions attributed to Al Qaeda on August 7, 1998 killed 250 people at the U.S. embassies in Kenya and Tanzania.
In 1999, Bukele enrolled in law school at the Jesuit-run Central American University. Around 2001, he managed a nightclub in the exclusive Zona Rosa of the capital. Under the previous owner the club, named Mario's, had caught authorities' attention for drug sales. Bukele bought the place and renamed it Code. Though he left the law school in his second year, according to two former classmates and a professor at the time, in a 2018 interview he claimed he had attended the university four years and that he had later studied economics in the United States.
At the end of 1999, during his first term at the university, an instructor expelled him from class. Beatrice Alamanni de Carrillo, who two decades later would be remembered for her role at the head of the Human Rights Ombudsman, at that time was a constitutional law professor with a reputation for being stern with her students. One morning, Bukele raised his hand to make a comment. 'After listening, she threw him from class. I don't remember exactly why, but I do remember Nayib leaving," says a classmate who was there at the time. Another constitutional law professor recalls a time when Bukele submitted a work attendance letter to justify his absence from an exam: 'He begged for a makeup, but he himself had signed the letter." By then, Bukele was already working for family businesses and managing the ad agency Obermet S.A. de C.V. Months later, he dropped out. 'I didn't continue in college because I decided to learn from my father and in my family's companies instead of doing clerkships in court," he said in a 2018 interview.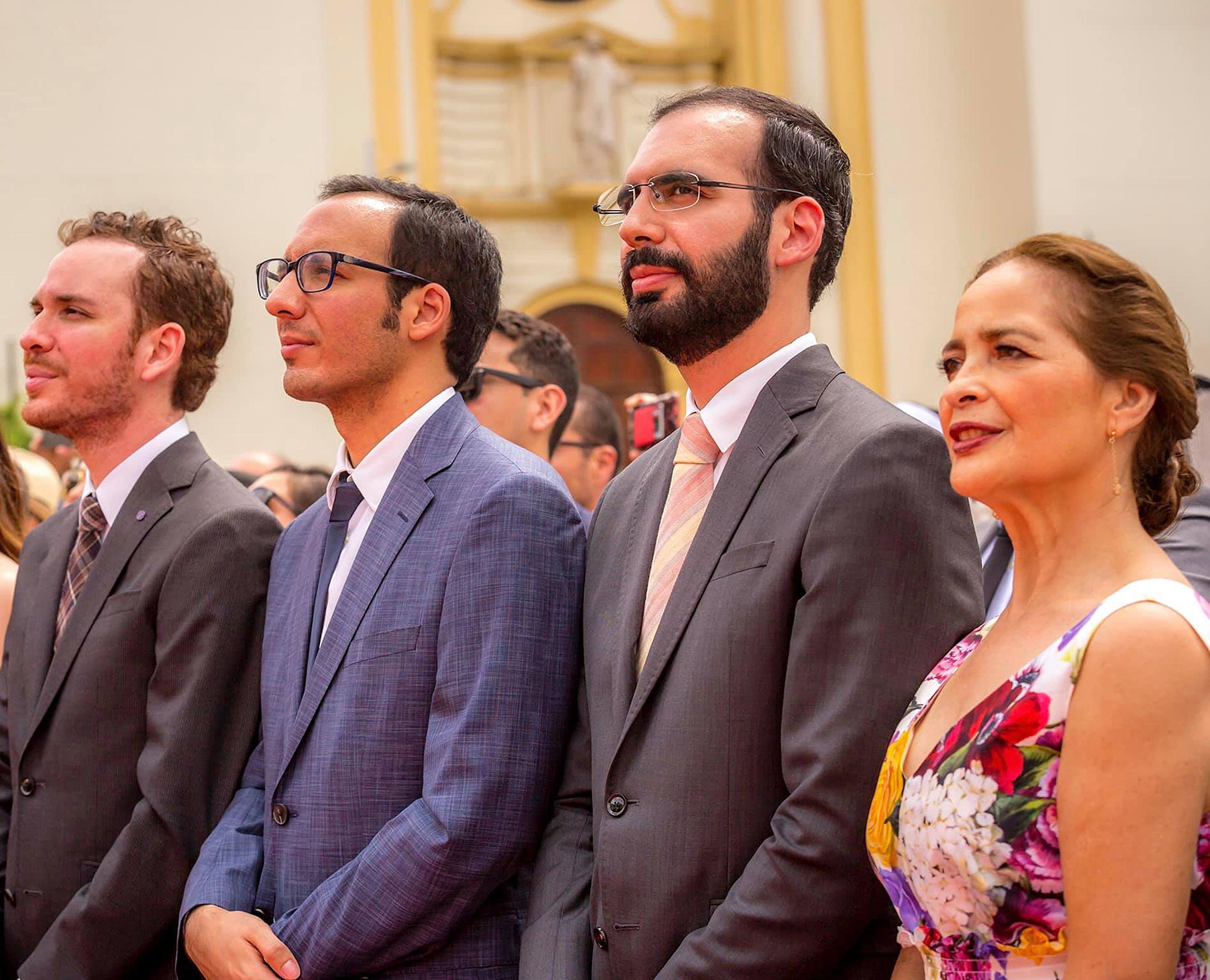 ***
In 2003, at age twenty-two, Bukele met an eighteen-year-old ballet dancer, Gabriela Roberta Rodríguez Perezalonso. While they dated, she began to study psychology and later set up a maternal child care center that she still has. In 2014 they co-founded a consulting company named after the first syllables of their last names: Bu-Ro, S.A. de C.V. They married in December 2014 and had a daughter in 2019. They currently live in the mountains near the coast, in a 562-square-meter house acquired by Bu-Ro for 440,000 dollars, according to the patrimonial file in possession of the Supreme Court of Justice.
His foray into politics occurred in 2011, when he launched his candidacy for mayor of Nuevo Cuscatlán, a municipality of seven thousand residents near San Salvador where, before the real estate explosion in the area, locals harvested coffee. He ran on the ticket of the FMLN, the party of the former guerrillas that with the 1992 Peace Accords abandoned armed struggle to join peaceful politics. Bukele and Obermet, his company, had been the architects of the party's ad campaigns for various elections since 2000. His father was a deeply political man who identified with the Left and had been a close friend of the Frente's leaders since before the war, including Schafik Jorge Hándal, the leader of the Salvadoran Communist Party who shared his Palestinian ancestry. 'The three of us used to get together. The father greatly influenced Nayib and instilled politics in him. I think his father catalyzed his interest,' remarks Eugenio Chicas, a former FMLN leader who throughout the nineties was Hándal's right-hand man.
It's unclear what motivated Bukele to leave his role as a 'special partner," which was what the FMLN called its service providers. In October 2017, Bukele stated in a Facebook broadcast that the decision to run as a candidate in 2011 was made together with the party's head of communications, Roberto Lorenzana. 'Do you have a candidate for mayor in Nuevo Cuscatlan?', asked Bukele, and Lorenzana replied that they did not. 'Here I am, if you all want," he said. And that was it. There are no further details. Neither one of the two biographical books by Geovani Galeas explain why he made the leap. Bukele has only tritely explained his decision: 'I got up from my comfortable couch to do something for the country," he said in a televised debate in 2012. Lorenzana did not respond to interview requests.
When he told his father that he would be a candidate, he initially met resistance. 'I advised him not to accept", Armando Bukele said on a television program in October 2013, 'because party politics takes a lot of your time, and you neglect your business, personal matters, and projects, and you even make enemies in your own party."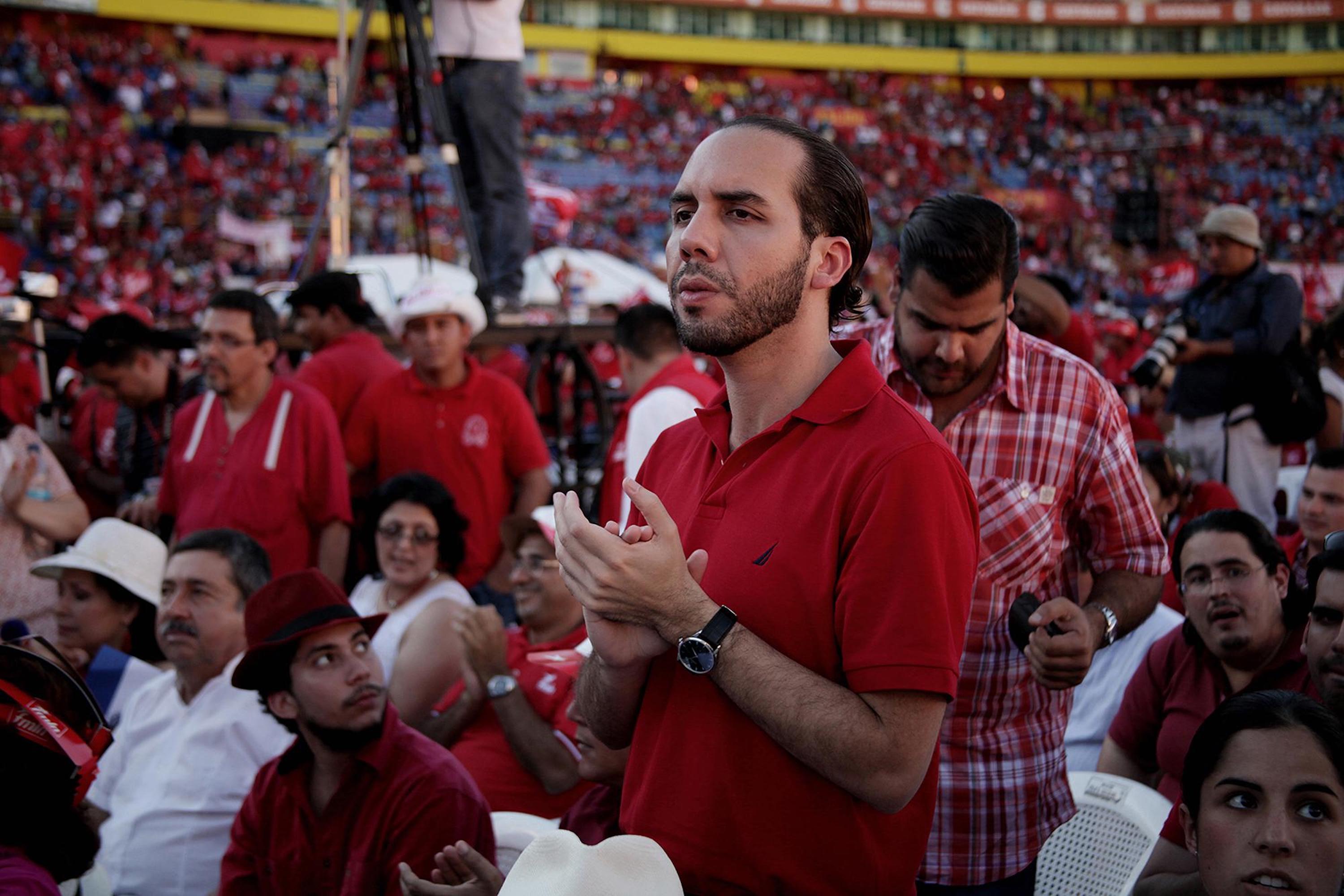 ***
During his campaign in Nuevo Cuscatlán, Bukele ran on the FMLN ticket but eschewed all of its symbology — the classic red, the talk of revolutionary struggle and collectivism. He instead emphasized his name, which on ads was shown in white letters on a blue background with stars.
Throughout the town he distributed a letter signed by a relative of former President Elías Antonio Saca, the last right-wing ruler from the Republican Nationalist Alliance (ARENA). The letter was printed using ARENA's colors: red, white, and blue. 'In the letter, Michelle Sol described herself as a woman from a traditional right-wing family who had decided to vote for Bukele," recalls a former ARENA advisor. At the same time, teams of young people in groups called 'Team Nayib" campaigned in the streets. They were little chelitos [white boys], many of them also of Palestinian descent," adds the former advisor. That is how Bukele made inroads where the traditional FMLN would never have connected.
By the time he was thirty, he had already been running Obermet for twelve years and the company had created and directed the FMLN's campaigns. At the time, the FMLN held the majority in the Assembly. In 2012, Obermet managed the starkly different Nuevo Cuscatlán and San Salvador campaigns. Whereas Bukele fled from the FMLN symbols, the San Salvador candidate, Jorge Schafik Hándal Vega, was a traditional and even iconic party figure. He lost, while Bukele not only won but tripled the votes obtained by the Frente in the previous election.
Saúl Hernández, a political scientist and journalist, met Bukele a few weeks before election day. Hernández had just returned from Argentina and saw him as a rara avis, a force for renewal in the FMLN. He sent him a message on Facebook and they agreed to see each other. One afternoon in March 2021, Hernandez recalls the office where they met: a place with books on politics in English and Spanish.
—Aesthetically, the office was a conceptual space that projected the image of an advertising agent. Bukele told me that he was running ads for the FMLN, that he had been assigned a campaign for the Ministry of Tourism, and that he had instead decided to venture into politics to do something new—, says Hernandez.
In a few weeks they met up again.
—That second time it was he who called me. Upon arriving, he showed me on his Mac an ad for Rubalcaba [Secretary of the Spanish PSOE], a well-dressed politician, no tie, a blazer... 'What do you think of this communication from the PSOE?', he asked me. I replied: 'I think it's fresh, the way the Left should communicate, because for now they smell outdated." 'Precisely that: That's the kind of campaign we're going to do," Bukele told me.
As mayor of Nuevo Cuscatlán, Bukele stated that he would donate his salary for scholarships, published ads looking to recruit 'talented individuals,' and visited neighboring towns to distribute food. Of course, everything was showcased on social networks. He almost always dressed like an executive, with slacks, shiny shoes, a white shirt with sleeves rolled up to his forearms, and a thick layer of gel in his hair. He drove an off-road van, traveled with bodyguards, and spoke fast, clearly pronouncing the 's' sound in words — unlike most Salvadorans' pronunciation, in which it is often swallowed. Bukele went the extra mile to look different.
He replaced the old coat of arms of the mayor's office with a new emblem: a large white N enclosed in a circle with a dazzling and eccentric cyan blue background. Large Ns were placed at the entrances of the municipality as a kind of talisman: they were Ns of Nuevo Cuscatlán, but also the N in Nayib. On December 9, 2012, he opened a 24/7 medical clinic. At the ribbon-cutting he listed his works in progress and mentioned for the first time one of the catch-phrases that would accompany him deep into the future: 'There's enough money when no one is stealing.' However, by the end of 2014 the money had run out in Nuevo Cuscatlán. The Ministry of Finance ranked the municipality in the worst financial category because its debt had grown by 320 percent since 2011. Revenue had not increased either. In June 2014, with one year to go before the end of his administration, Bukele promised that he would get investments of one billion dollars, but the money never came.
In May 2015, due to the tight financial situation, Bukele's successor reported that it would seek loans and increase municipal taxes. The new mayor was Michelle Sol, the woman who three years earlier had signed the letter distributed to all the neighbors during the campaign. She is now minister of housing and her husband, Ernesto Castro, is one of Bukele's closest confidants and president of the Legislative Assembly.
'Before approving new loans, we had to analyze the situation. We started asking for information, but they gave us false data. The debt contracted for an electricity distributor was three times bigger than reported and they also hid a loan for 400,000 dollars," Gerardo Barón, a Council member at Nuevo Cuscatlán between 2012 and 2018, told me. As of May 2015, the mayor's office stopped giving him the information he requested, and he had to make requests via the public information law.
Throughout his tenure Bukele insisted that the mayor's office used money efficiently. To try to prove it, on December 2, 2014, he posted on Twitter information about the scholarship program: 'In under three years, we have already given out $3.5 million in scholarships." But the newspaper El Mundo revealed two days later that it was a lie: between 2012 and 2014 the mayor's office had disbursed an amount seventeen times less — that is, about 200 thousand dollars. Bukele admitted it was true, but very much in his style: 'Math class for El Mundo: 350 scholarships of $10,000 each = $3.5 million. There are monthly disbursements throughout the university education," he said. It was not money already delivered, as he had claimed. He had backtracked yet conceded nothing.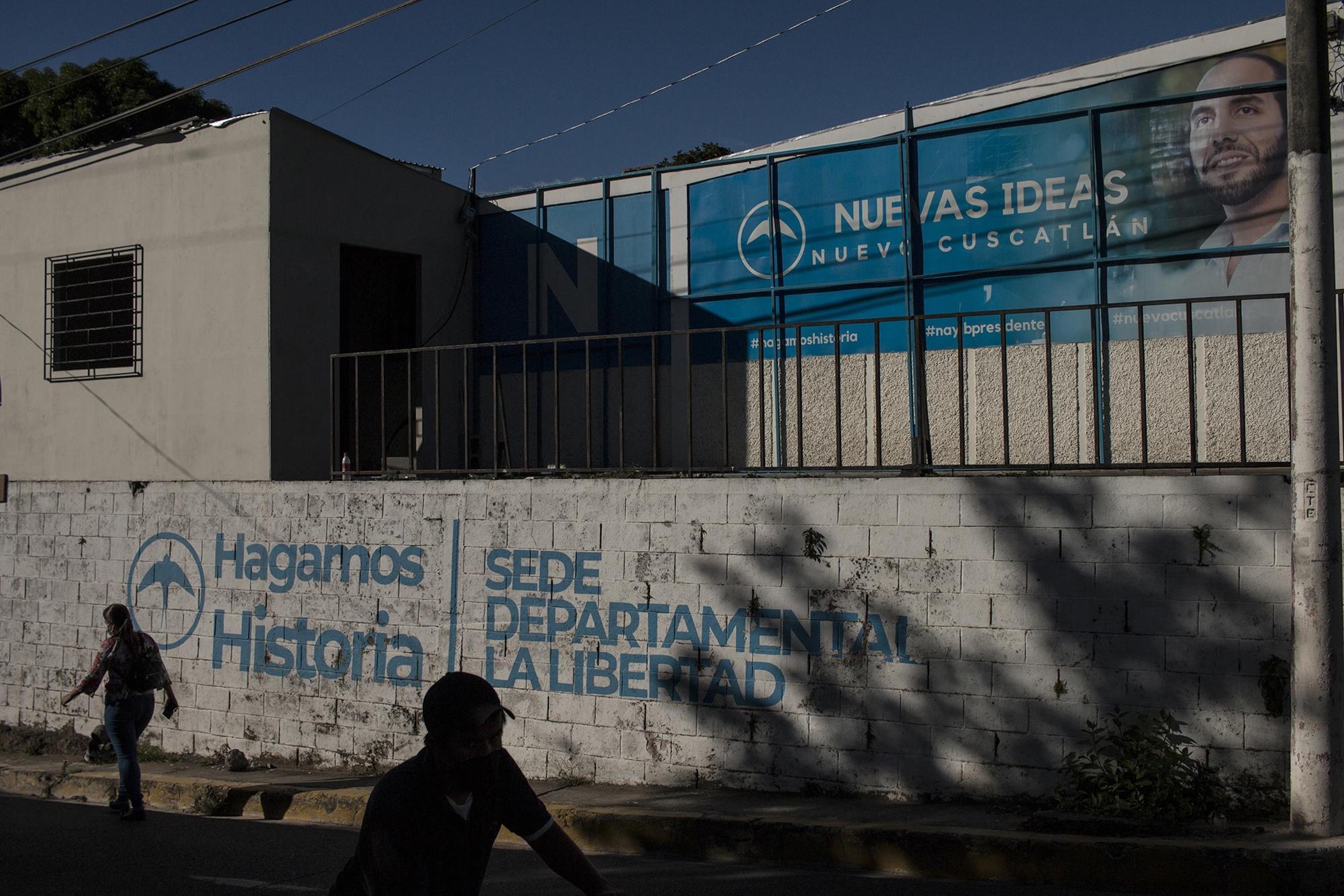 I visited the Nuevo Cuscatlán public information office in January 2019 to request information about real estate investments and debt. An employee received my request but I never got a response. In the government transparency portal, of the 186 municipalities listed, Nuevo Cuscatlán is the only one that has not uploaded a single document.
As president, his government has accumulated debt at a faster rate than the preceding three governments. In each five-year period, the average amount of debt acquired was $3.75 billion. Bukele's government, in its first 21 months, contracted $3.7 billion in debt. In that span, liabilities as a percentage of gross domestic product rose from 71 percent to 90. Nayib Bukele repeats less and less that there is enough money when nobody steals.
***
Since joining the FMLN, Bukele navigated the apparent contradiction aroused by his social class. The party claims to represent the majorities, to be revolutionary and socialist. He didn't seem to fit that bill. His income was $120,000 a year —nine years later, it rose to $186,000— and when his father died in 2015, he inherited numerous assets: a building in the capital where an advertising agency operated; the premises of the Code nightclub and a portion of the surrounding premises; a percentage of seven large plots of land in different regions of the country; funds in El Salvador, Miami, and New Orleans banks, shares of two pharmaceutical companies; the whole ownership of Grupo Bebidas del Pacífico; half of passport manufacturer Corporación Logística de Servicios; a percentage of the Yamaha motorcycle distributor; shares of the former Banco Salvadoreño, now Davivienda, and Inversiones Financieras Bancosal; and shares of both the El Salvador Stock Exchange and the New York Stock Exchange, the latter managed by HSBC bank.
'Why am I left-wing?', he posted on Facebook in June of 2012. 'In the United States, the right wing is made up mostly of southern and rural residents, while the left is made up of modern cities and coastal residents. In Brazil there is not even a right-wing party. Therefore, all businessmen in Brazil, or most of them, would have to be left-wing," he wrote, without mentioning the Progresistas Party that, at the time, had among their legislators someone named Jair Bolsonaro. Bukele was selling the idea of a 'cool' Left.
'Some political leftists do not look favorably on your integration into the FMLN and say that it is part of a gentrification of the party leadership," a journalist from Contrapunto told Bukele in an interview in September 2012.
—Look, what I can say is that I am from the radical Left, because I want radical changes in El Salvador, where the law of the jungle should no longer prevail. In today's world there are radicals, like me, who want changes, without having to wait so long.
***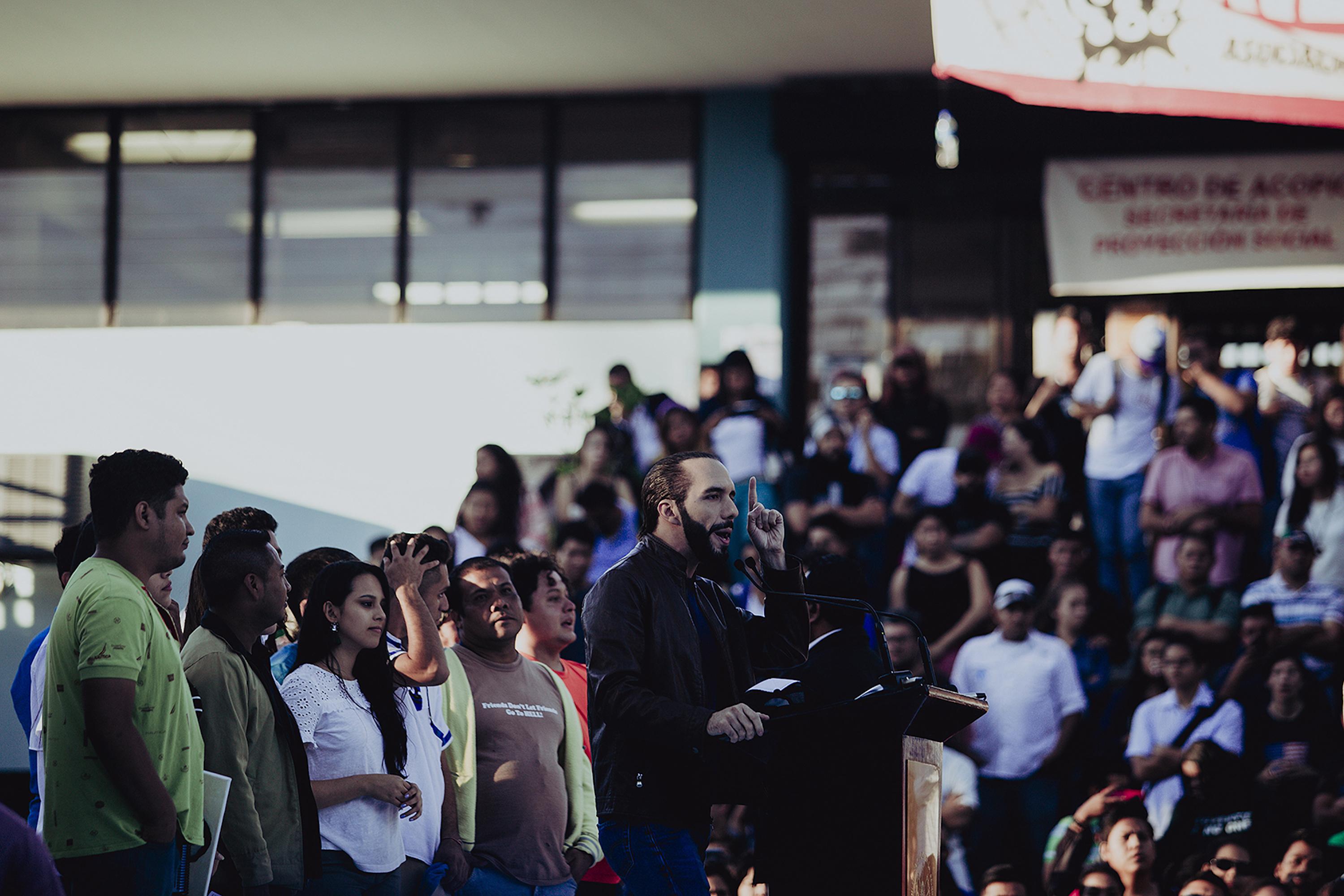 —Does anyone want a populist president?
The audience stays silent, and Bukele continues:
—Nobody?
It is May 20, 2013, and he has completed one year as Nuevo Cuscatlán mayor. He is speaking before university students in San Miguel, a city two hundred kilometers from the capital. The title of his presentation is 'Young people getting ahead in the workforce,' but instead of addressing how to prepare a curriculum he is talking about the state of affairs. 'The real problem are the paradigms, those things that are left behind in people's minds and presented as truths, although they are not. They are the opposite," he states, and then rattles off a string of examples: 'Politics is bad,' 'People are poor because they are lazy,' 'El Salvador needs fiscal incentives.'
—This is my favorite: populism. Have you ever heard that word? It sounds ugly. Does anyone want a populist president?
The auditorium remains silent.
—Nobody? No one? Well, I do. The dictionary defines 'populism' as a political doctrine that aims to defend the interests and aspirations of the people. It's a paradigm. We have been told that populism is bad. I'd rather have populism than individualism.
In August 2014, the FMLN chose him as a candidate for mayor of San Salvador because he was popular. 'The electoral calculus of seizing the capital from ARENA weighed heavily,' former party leader Eugenio Chicas explained to me. His popularity was explained by the fact that he had managed to distance himself from the Frente at a time when the party's image –and that of President Mauricio Funes, who had won the Presidency in 2009– had been plummeting since 2012. Bukele then did something tacitly forbidden for any FMLN member: criticize the party in public. For example, in an interview on June 26, 2012, he condemned Funes' lukewarm fiscal policy: 'I am disappointed in the government. It is the most right-wing administration in all of Central America; it is not left-wing." In February 2013 he threw more darts at President Funes for his intent to veto the Access to Public Information Law: 'Do we not believe in transparency any longer?', Bukele remarked on social media.
Because of these criticisms, there were party leaders who opposed his nomination as a candidate in the capital city, because they considered him a separatist.
***
Bukele is not one to bow down to anyone or anything, but public opinion metrics are an exception. In several interviews he has said that he makes decisions based on daily data sent to his cell phone that measures his popularity. 'Nayib has no ideology. What moves him is public opinion. He invests a lot in surveys,' Carlos Araujo, an advisor who worked with him between 2015 and 2018 in that area, told me. Bukele has a team in charge of collecting large volumes of data from the internet about people's tastes and habits. Víctor López Torrents, Bukele's Spanish-born advisor, confirmed this to ABC in May of 2021: 'Now we can talk about the possibility of 'hacking' the human brain with the aim of identifying what a person wants, feels, and wishes." Thanks to Big Data, says López, they make an intensive reading of citizens' feelings and opinions to measure the impact of their strategies. This team identifies people who interact on social media with Bukele. "Then we geolocate them in their home. We mark streets and we know that on such a street live one hundred and twenty people who voted for us,' Venezuelan advisor Lester Toledo told ABC.
In 2015 that work was done by Esteban Porras, a Costa Rican consultant who has been with Bukele since Nuevo Cuscatlán, and Vladimir Hándal, his cousin who is currently the secretary of technological innovation of the President's Office. 'I was present in meetings where Vladimir explained the reach of posts to Facebook, Twitter, and those of fake accounts. Nayib insisted that we had to conduct surveys and learn if people sympathized with him," a San Salvador mayor's office executive who worked with Bukele told me on condition of anonymity for fear of reprisals.
The refusal to be cited by name in this profile was a constant. I sought out 41 people, including relatives, friends, employees, and collaborators of the current president and only nine agreed to have their name quoted. Sixteen told me they would only speak if I could guarantee anonymity, and sixteen more —including three of his relatives— at first rejected any possibility of conversation or ignored my calls or messages. The reasons they gave me were varied, although the common denominator was fear: that of attacks on social media, of losing their jobs, of physical aggression, or of losing the trust of Bukele's inner circle, but also of criminal prosecution now that, in addition to holding executive power, also controls the legislature and judiciary. Most of the interviews took place before Bukele and his party in the Assembly had illegally replaced the attorney general on May 1, 2021. The new Attorney General's Office has already filed charges against former President Salvador Sánchez Cerén and several of the FMLN's cabinet ministers. 'A witch-hunt has begun, so it's better to keep a low profile," one of the sources I spoke to in March 2021 told me.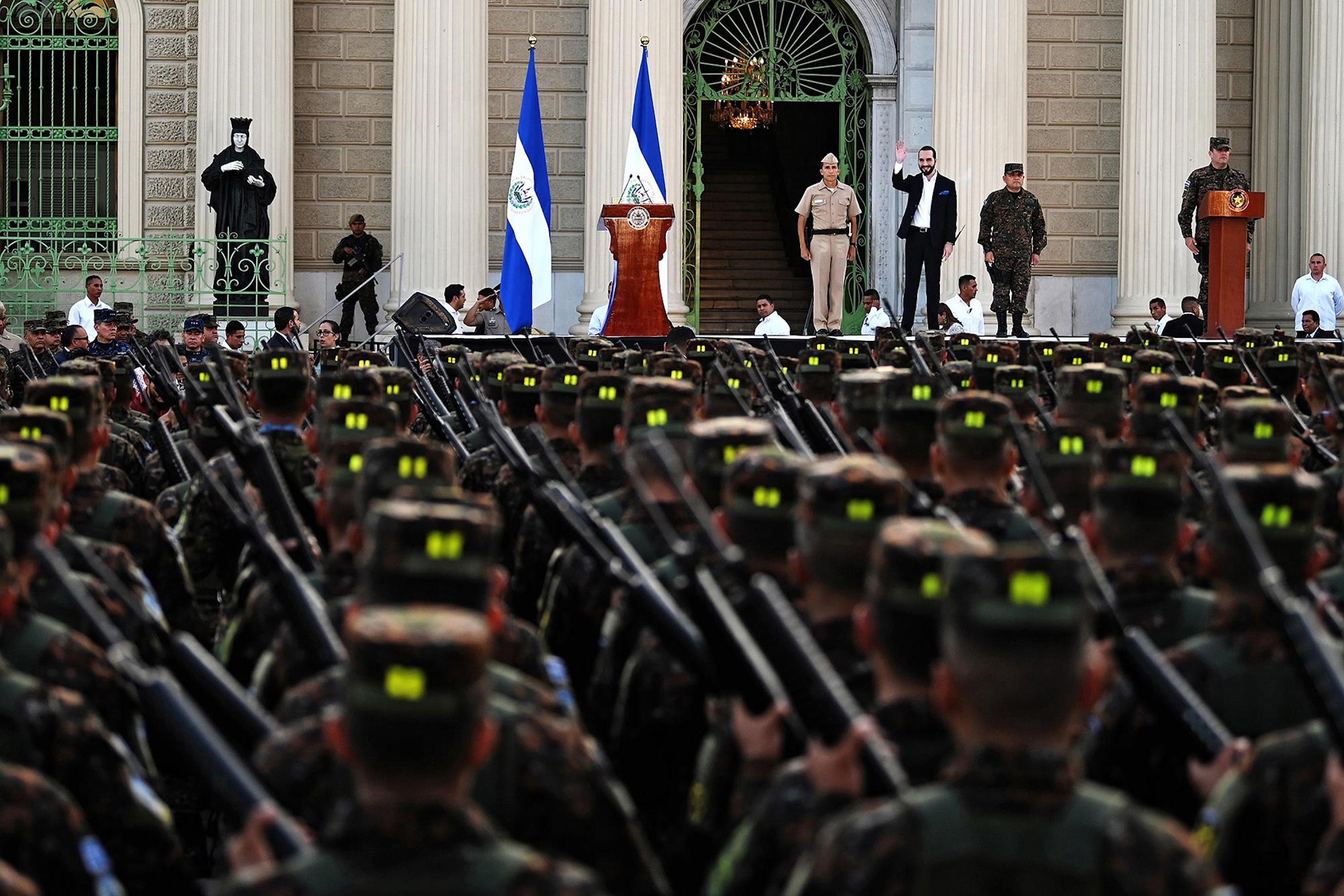 ***
Just as Bukele has a team to extract data from the internet, there is another in charge of strategic messaging on social media. In a study, the International Crisis Group compared two Twitter hashtags that emerged during the pandemic. The first one was #BukeleDictador ("Bukele dictator"), which had been created by his opponents to criticize his human rights abuses. The second was #QueBonitaDictadura ("what a beautiful dictatorship"), created by his supporters in response to the first, to position the idea that government security forces help people. #QueBonitaDictadura emerged on April 28, 2020; in six hours it had reached a peak of ten thousand tweets and within a week it had already disappeared, which is a symptom of suspicious Twitter behavior. As of May 9, the tag was shared 33 thousand times on Twitter, six percent by accounts that by the end of the month were suspended for suspicious activity. The first user to share #QueBonitaDictadura was Porfirio Chica, a political strategist specialized in social media who works for Bukele. He was an ARENA deputy who advised the party's governments on communication between 1999 and 2009. He also worked for Mauricio Funes, the first FMLN president.
Bukele increased his Twitter following by one million followers during his first weeks in office in June 2019, according to an analysis conducted by Luis Assardo, a journalist and digital security advisor. On Facebook he now has 6.2 million followers, a similar number to the population of El Salvador. Twenty-three people have access to manage his Facebook fan page, ten of them in Costa Rica and thirteen in El Salvador, according to his Facebook page. Bukele paid at least $25,784 between 2012 and 2015, as Nuevo Cuscatlán Mayor, to advertise his publications, according to a tracking of banking operations carried out by the Supreme Court.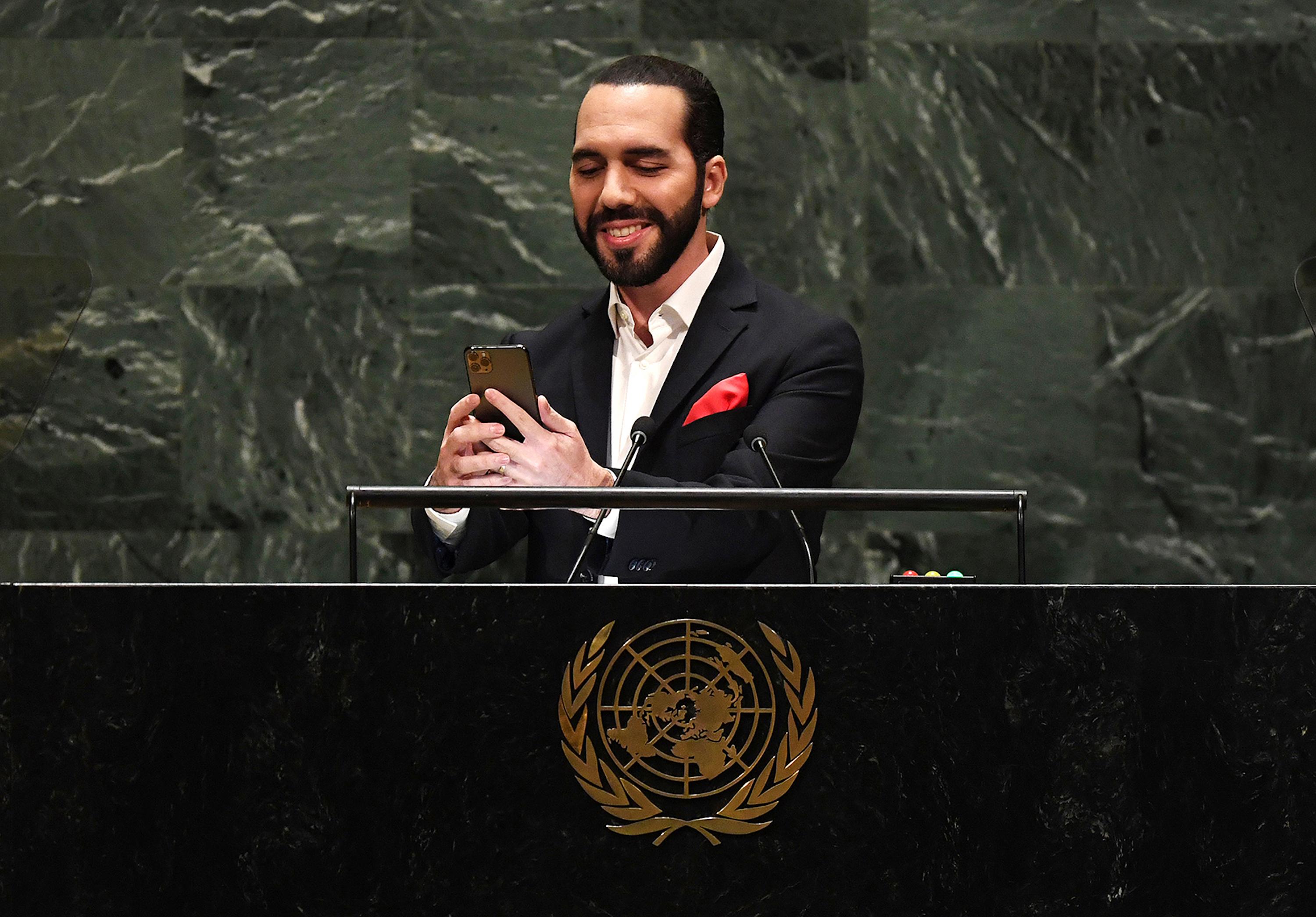 Four of Bukele's collaborators between 2015 and 2017, who I spoke to separately, say they attended meetings in which they discussed the automation of Facebook pages, Twitter accounts, and other social networks by his team to spread messages that favored him. 'They had programmed pages for different purposes: to move you, to make you laugh, and to generate sympathy," someone who carried out youth activities during the San Salvador campaign between 2014 and 2015 told me. Nayib's brother Karim led a team in Obermet in charge of placing curious articles and viral content on social media and on the website of the magazine VoxBoxMag.com.
When he was confirmed as a candidate to run for San Salvador mayor in August 2014, a journalist asked his opponent, the incumbent Norman Quijano, for his opinion on Bukele as first-time candidate. 'Nayib Bukele is a very young man," replied the country's most recognized right-wing figure. A few hours later, Bukele's brother Karim called a campaign team meeting to react to the phrase 'You are a very young man." They stamped hundreds of T-shirts with the phrase #VosEstásMuyJovencito ("You are very young") and distributed them around the capital. On Twitter, the hashtag went viral. Within weeks, Quijano dropped out of the race after losing the support of major campaign financiers and failing to move up in the polls.
Bukele won San Salvador over ARENA in March 2015, by a margin of six thousand votes (3 percent). With his victory, the FMLN regained 33,000 votes. By showing himself as different from the FMLN and criticizing ARENA he had captivated a normally politically apathetic and disenchanted public.
On his first day as mayor in May of 2015, he restricted journalists from accessing the new Municipal Council's meetings. I was there and, with other colleagues, remained outside the office for several hours until they let us in, exactly when Bukele began the final 'miscellaneous' section of the agenda. We then heard a striking decision. We knew that in three weeks the Vatican would beatify Monsignor Óscar Romero, the Salvadoran archbishop who in the run-up to the civil war became recognized around the world for denouncing every Sunday from the pulpit the human rights violations committed against the population. Bukele had decided that a street would be stripped of the name Roberto d'Aubuisson, founder of ARENA, who had ordered Romero's assassination in 1980. Bukele killed two birds with one stone: He dealt a vicious blow to the rival party and ingratiated himself with the Catholic public, the vast majority in El Salvador.
The move was also a subtle smokescreen. That same day Bukele appointed family and friends to key positions in the municipality: Hassan Bukele, his cousin, as municipal secretary; Jorge Miguel Kattán, his uncle, as the mayor's office general manager; and one of his brothers, Yamil Bukele Pérez, as the Municipal Sports Institute legal representative. Although journalists also documented this decision, the focus throughout the week was on the news about Romero and about the street named after the murderer. His first act as mayor was a sleight of hand.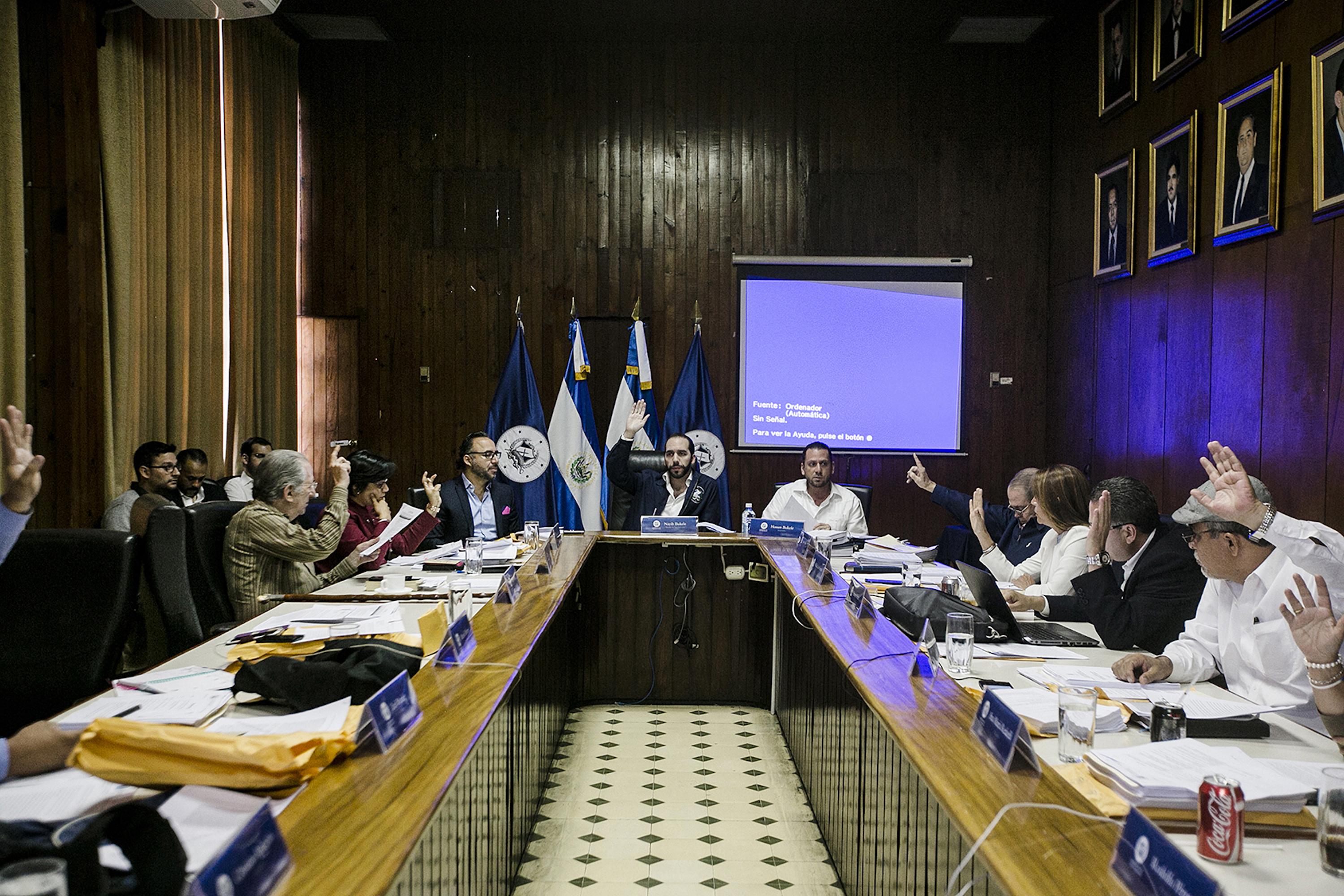 ***
On April 20, 2016, Mayor Bukele held a public event at the foot of the retired National Palace that, due to its antiquity, required a special permit from the central government. The Secretariat of Culture had not granted the authorization, but that did not prevent Bukele from using the building. In the early morning, Mayor's Office employees broke the chains that secured the protective fences and set up the carpet, podium, and lights for Bukele to announce a "rescue plan" to restore the Historic Downtown of San Salvador. He spoke of the abandonment of the area and the need to respect cultural heritage. At the end of the event, the broken chains were welded, and the matter died out.
The plan included the remodeling of three squares in a six-block area, out of a total of 270 that make up the Historic Downtown. Bukele was so determined to do so that his administration violated the Special Law on Heritage Protection to finish the remodeling on schedule. In the works at the Plaza Libertad, for example, his office failed to comply with the requirements demanded by law. As El Faro reported in March of 2017, the mayor's office did not notify the Secretariat that the work had begun and did not ask for archaeologists' assistance upon removing part of the subsoil. Bukele said that this would only delay the works. 'We will not stop even if Atlacatl's tomb is buried there," he even told El Salvador Times on March 8.
Bukele understood that if he managed to clear out informal vendors from the heart of the Historic Downtown, he could stand out from his predecessors, who had tried to do so without success. When he finished his term in the capital, the works performed downtown were the most remembered in San Salvador, according to surveys such as that of daily newspaper La Prensa Gráfica in February 2018. 'Nayib is like a photographer: He sees the photo before he presses the shutter button, sniffs it out and senses it. When he sees it, he tweets or does something immediately. He sees an opportunity to communicate," said a former FMLN government official who worked with Bukele in his two administrations as mayor and requested anonymity.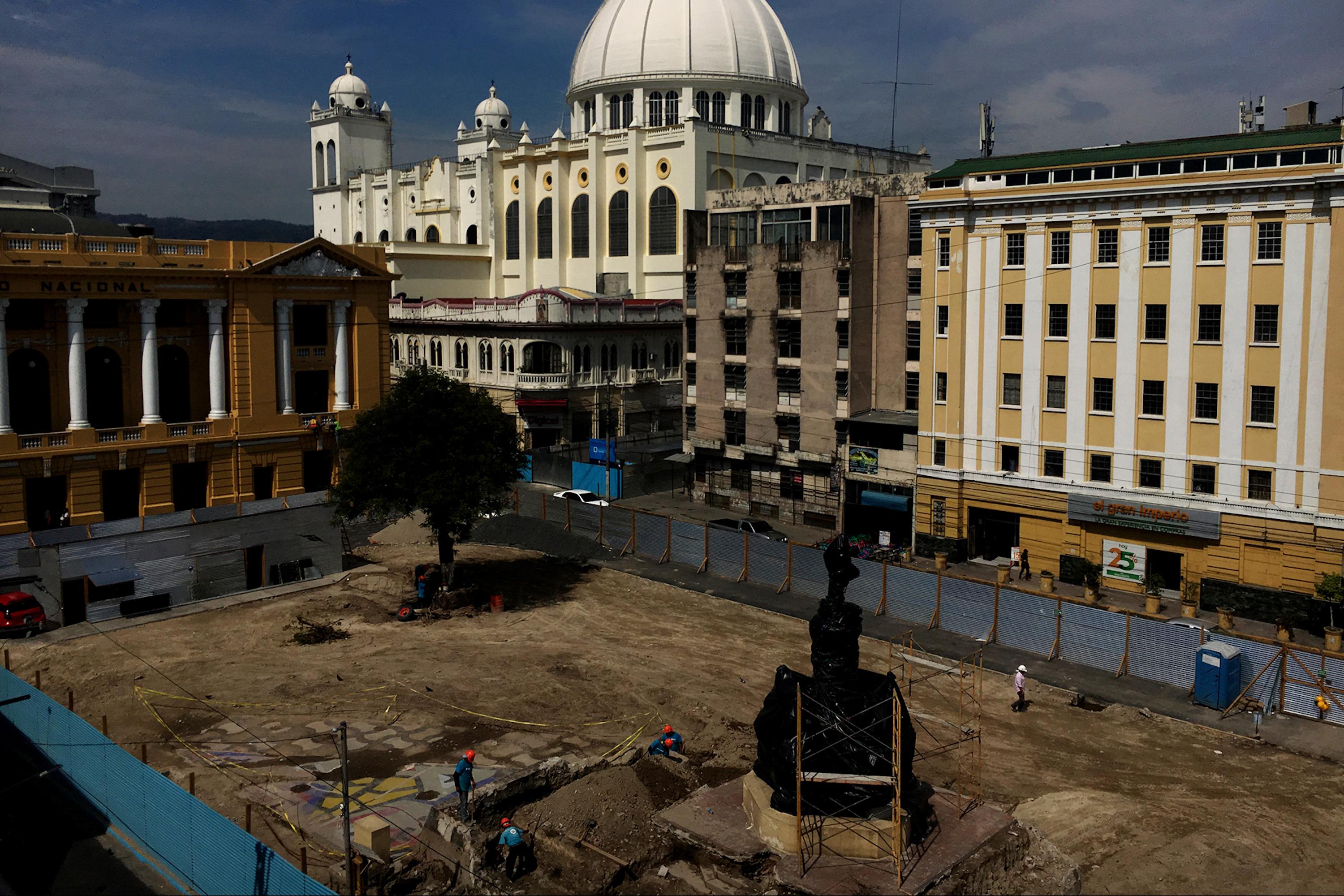 ***
On December 16, 2016, he inaugurated a market that looked nothing like one: It was a four-floor building complete with electric stairs, elevators, WiFi, a rooftop with restaurants, terrace, security cameras, a six-thousand-book library, 40 computers, and two children's playgrounds. It seemed like a brilliant idea, but the project hid severe administrative problems. An audit by the Court of Auditors found that Bukele and eight Municipal Council members had made arbitrary and illegal decisions that cost the municipality three million dollars in damages. The audit, completed in February 2020, revealed that his office had paid a fee, overvalued by 43 percent, to lease the market's property. The audit also found out that the Mayor's Office had paid a lease for eleven months without making use of the facilities. The auditing accounts could end in a year or two and, if it finds Bukele and the rest of the officials responsible, they will have to repay the three million dollars. Bukele alone would have to pay $232 thousand for the two objections in the audit where he is mentioned.
Errors in the Cuscatlán Market development may have been an anomaly, but meeting minutes show that sometimes decisions were made without consulting with the council. On October 17, 2015, for example, opposition council members claimed that he approved, without discussion and skipping legal requirements, a 45-million-dollar contract for a company that would place lamps in the city. On January 27, 2016, they also pointed to the disbursement of $370 thousand for infrastructure projects without first issuing technical reports to the council. To inaugurate the market, Bukele's office withheld information that it had negotiated with one of the largest gangs in the country, 18th Street, so that they would not block the project. The gang cells controlling the area had demanded that some market stalls be distributed to them. According to an El Faro investigation in June 2018, his office distributed thirty out of 270 market stalls among different cliques of 18th Street.
Three years later, El Faro has also documented that now-President Bukele held negotiations with the country's three main gangs: the Mara Salvatrucha 13 and the two factions of 18th Street, the Sureños and Revolucionarios. Bukele assures that the historic drop in homicides during his presidency is due to his Territorial Control Plan. Photographs, audio transcripts, documents and testimonies published by El Faro in August of 2021 prove the contrary: the three gangs agreed to stop killing in exchange for the government meeting a score of requests. Those requests included ceasing massive operations and arbitrary detentions by the Police and the Army, financing microenterprises, and easing restrictions in maximum security prisons. The year 2020 had the lowest homicide rate in decades, which meant twenty murders per hundred thousand inhabitants. To achieve that decline, Bukele did the same as one of his predecessors, Mauricio Funes, who between 2012 and 2013 brokered a truce between gangs to stop the killing. Now, Funes has been granted asylum in Nicaragua, where he is avoiding arrest for embezzlement.
***
As mayor of the capital city, Bukele mostly eluded the party on whose ticket he took office. Unlike most of the Frente's mayors, he never donned the party symbols. On ad campaigns, uniforms, and even garbage trucks, he substituted the revolutionary red for cyan. 'We have to make people think of Nayib when they see the color," said his brother and campaign manager Karim during a campaign meeting. Nor did Bukele coordinate his day-to-day work with the FMLN municipal council members, according to one of them who spoke from anonymity for fear of violent attacks against his family.
'By 2016 Nayib knew he wanted to be president, but the question we asked ourselves was whether or not it was convenient for him to launch himself with the Frente," Carlos Araujo, Bukele's former adviser, explained to me. What was clear to them was that, if he wanted to stay up in the polls, he had to show himself as independent from the FMLN, as the standard-bearer of a broader left. He was confident the party would tolerate his style to retain him and to register him as a presidential candidate in 2019. 
But he was wrong. His insistent criticisms drained the party leadership's patience. On March 8, 2016, for example, a post from Bukele on Facebook was shared eighteen thousand times and had eight thousand comments: 'The FMLN won the Executive seven years ago and things have not improved; rather, they continue along the same worsening trend. The big question is: Are we going to continue like the ostrich, sticking our heads in a hole and pretending that nothing is wrong?' This was a grave assertion in one of the most violent countries in the world. In 2015, after the end of Funes' truce with gangs and under Salvador Sánchez Cerén's administration, homicides had skyrocketed: 102 Salvadorans for every hundred thousand had been killed.
Medardo González, the FMLN's secretary general, summoned Bukele to a meeting in June 2016 to inform him that he would not be the presidential candidate but that he could seek a second term in the capital city. That moment changed everything for Bukele. If he wanted to be a candidate in 2019, he would have to find another ticket. For that to happen, he knew he could not resign, but had to be expelled. 'Then Bukele put on an act to continue in the FMLN for a while longer, but he knew that he would eventually be expelled from the party," Araujo told me.
In the evening on Sunday, April 2, 2017, he announced on Facebook Live that he would seek reelection. But the announcement's bitter undertones foreshadowed a rupture: 'In politics, what you see from the inside is even more disgusting than what you see from the outside. And sometimes you want to get away from that," he said.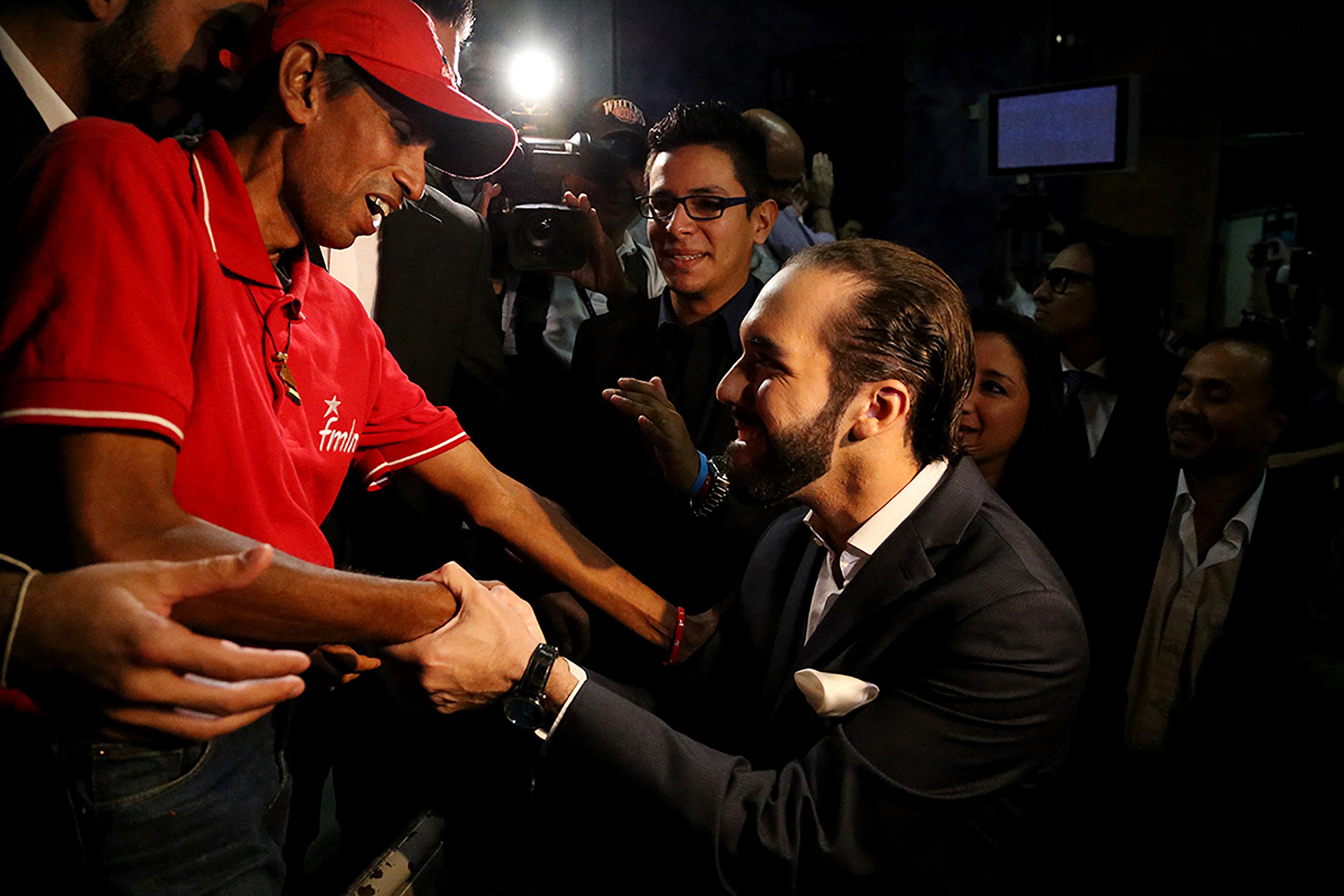 ***
Bukele can become explosive. 'I've seen him and Karim lose control and lock themselves in offices to break things when things aren't going well,' an FMLN member close to Bukele's brothers, and who worked with them on the campaign for San Salvador, told me. 'Nayib is explosive. He doesn't listen, nor is he tolerant. If he meets with you, he's not asking for your opinion. He just wants you to do what he says," the former adviser Araujo told me.
On September 6, 2017, during the Municipal Council meeting, Bukele had a run-in with Xóchitl Marchelli, the legal head of the mayor's office. This unplanned incident ended up breaking his relationship with the FMLN. The Council was about to vote on his request concerning an extension for public works in two squares of downtown San Salvador, but he only obtained approval for one of them. When the Frente's council members opposed, Bukele interrupted the meeting and accused Marchelli of rallying the votes against him. She denied it, but the scuffle lasted for several minutes until someone suggested they meet separately. Bukele then ended the meeting. 'You may leave," he told the council. He approached Marchelli, took an apple and threw it away, rolling it on the table, towards her. 'Take this apple, witch," he told her, as Marchelli stated in a complaint filed in court for violent expressions against women.
Bukele always denied this had happened, but the press aired the episode and created a national commotion. 'When a scandal of such magnitude is set up, Nayib realizes that it is a tool that he can use to his advantage," Araujo told me. Days later, Bukele traveled to Washington, D.C., to meet with Salvadoran migrants. What he said in those meetings opened the wound further. 'ARENA and the FMLN are the same," he said, and then turned against Sánchez Cerén, adding: 'There is no president in El Salvador." The video of his remarks spread like wildfire, to the point that the Frente summoned its militancy throughout the country and asked them if the time had come to cut ties with the mayor. The answer was a resounding yes.
On Tuesday, October 10, after an internal trial in which he was not present, the FMLN Ethics Tribunal read the sentence to expel Bukele. He was accused of generating internal division, of encouraging cults of personality, of defaming and slandering other militants, and of having disrespected women's rights. At that moment Bukele became an 'independent' mayor.
A week after his expulsion, Bukele held a Facebook Live to announce that he would launch a new political movement to seek the presidency in 2019. He said that his goal was to come to power 'to really change the country, together with the people.' Days later he announced, in another Live, that the movement's only rules would be to wish the best for El Salvador and 'to add and not subtract."
In his house he set up a political "school" of sorts, attended by friends and close collaborators. They planned, for example, how to compete with other parties without their own base. After brainstorming names and coming up with Nuestra Nación ("our nation"), they eventually settled on Nuevas Ideas ("new ideas"), the name they had used for the campaign in the capital. They also studied polls. At the end of 2017, most Salvadorans did not self-identify with a political ideology. It was the first time that the FMLN and ARENA ranked below those who claimed to have 'neutral' political thought. It was a turning point in post-war political history. The big question was how many of them would support Bukele.
On January 14, 2018, during an event he convened to commemorate the anniversary of the signing of the Peace Accords, Bukele called for mass abstention from the March 4 legislative elections. 'Nuevas Ideas won't be on the ballot. Cast a blank ballot! Or if you're feeling lazy, stay home and watch TV," he said. The campaign had an effect. ARENA and FMLN again divided up most of the seats, but the blank votes set a new record of 180,000, the equivalent of six legislative seats. With this figure in hand, Bukele announced that he would begin the process of formally registering Nuevas Ideas. The committee to create the party collected two hundred thousand signatures in three days. On Sunday, April 29, they achieved their goal and announced that they would compete in the 2019 presidential election. That was the first indicator of how many votes Bukele was capable of amassing.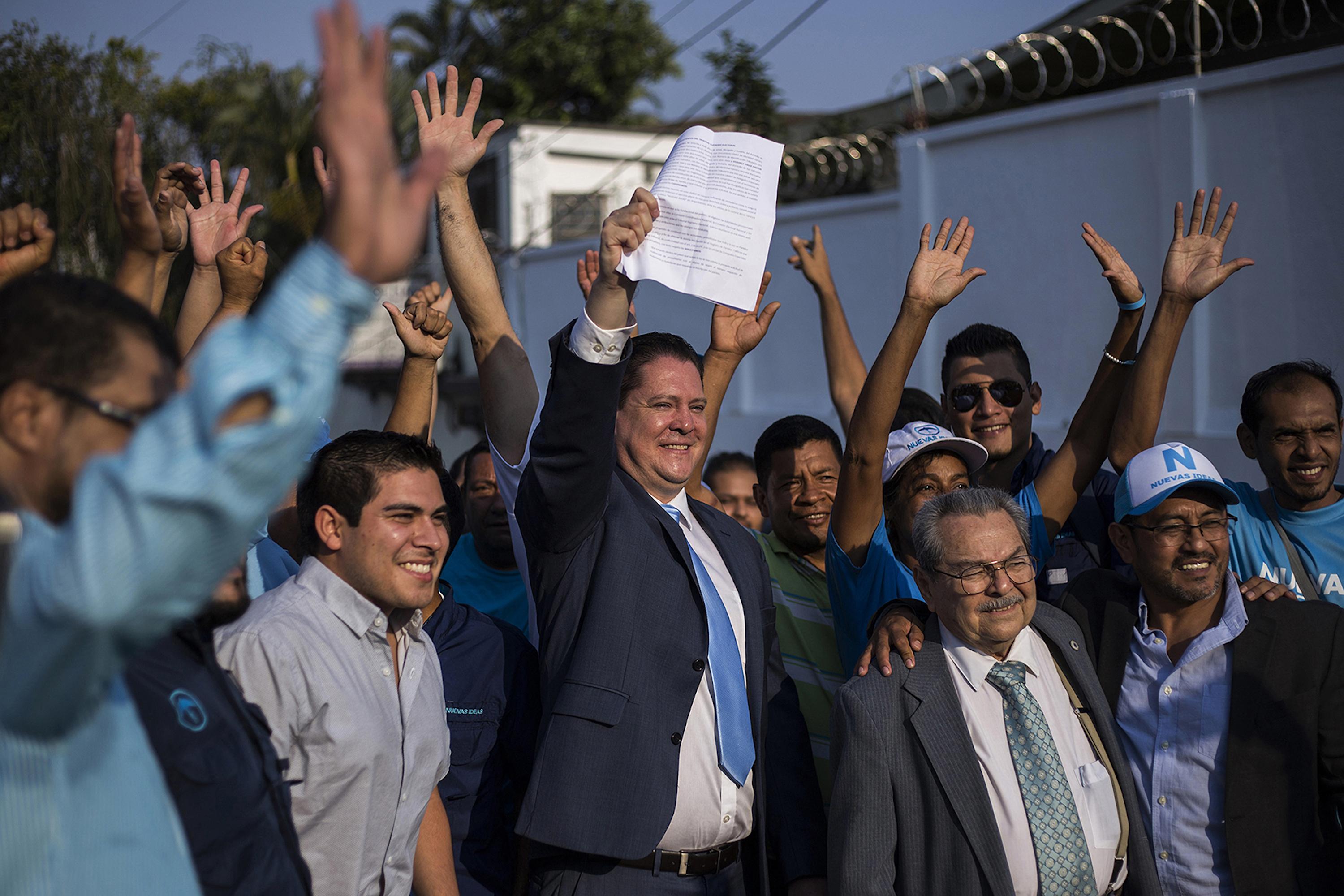 ***
There was one problem that Bukele did not admit in public: Nuevas Ideas did not meet the requirements to compete in the presidential elections. By October 2017, some legal deadlines were already impossible to meet. The real plan was to get an existing party, regardless of their ideology, to act as a shell. Rodolfo Pérez, secretary general of the Partido Salvadoreño Progresista (PSP), a party of military veterans, complained to the press that Bukele had tried to buy his party. 'He blackmailed me into handing over the PSP command," Perez said. A Bukele operative I spoke to in those days in 2017 put it to me like this: 'The idea is to acquire a tiny party and change its name, change everything."
In August 2018 Bukele registered as the presidential candidate for the Grand Alliance for National Unity (GANA), a right-wing party accused of corruption and composed of ARENA defectors. It emerged in 2009 from a pact between the last ARENA president Tony Saca, now in prison for corruption, and his successor, Funes, the first FMLN president. They created GANA so that its twelve legislators would provide Funes the missing votes to pass laws in the Assembly. In 2019 a Revista Factum investigation revealed that GANA's deputies received bribes from Funes' office.
To pretend that his registration as a presidential candidate with GANA had been incidental, Bukele constructed a tangled and bizarre narrative. He knew Nuevas Ideas had not registered as a party by the deadline to nominate a presidential candidate, but in public he accused the Supreme Electoral Tribunal (TSE) of blocking his participation. In private he was convinced that the only way to participate was through an existing party. That is why he met secretly with Cambio Democrático (CD), a center-left party, and GANA. Ideology was the least important matter. In July 2018, when the electoral tribunal appointed by opposition parties canceled CD because of pending sanctions, Bukele took advantage of this fact to justify his entry into GANA. But the truth of the matter was that in the preceding months he had negotiated his party registration and his nomination.
Carlos Araujo then decided to resign. 'I resigned because it was a lie that the TSE was blocking Nayib, and because it was evident that any political manipulation might be used to mislead anyone in order to achieve a goal,' he told me. He went back to ARENA, the party where he had been a member for 15 years, and even registered as a legislative candidate. He is now a staunch Bukele opponent.
In short, Bukele ended up running with GANA, a standing party that he had to that point criticized. 'There may be people who punish us for our alliance, but it is the only option the system left us,' he asserted in an interview in September 2018. Bukele avoided being seen in public at party activities. GANA, on the other hand, knelt at his feet, changing its logo to that of Nuevas Ideas, a swallow in mid-flight, and its color from orange to cyan.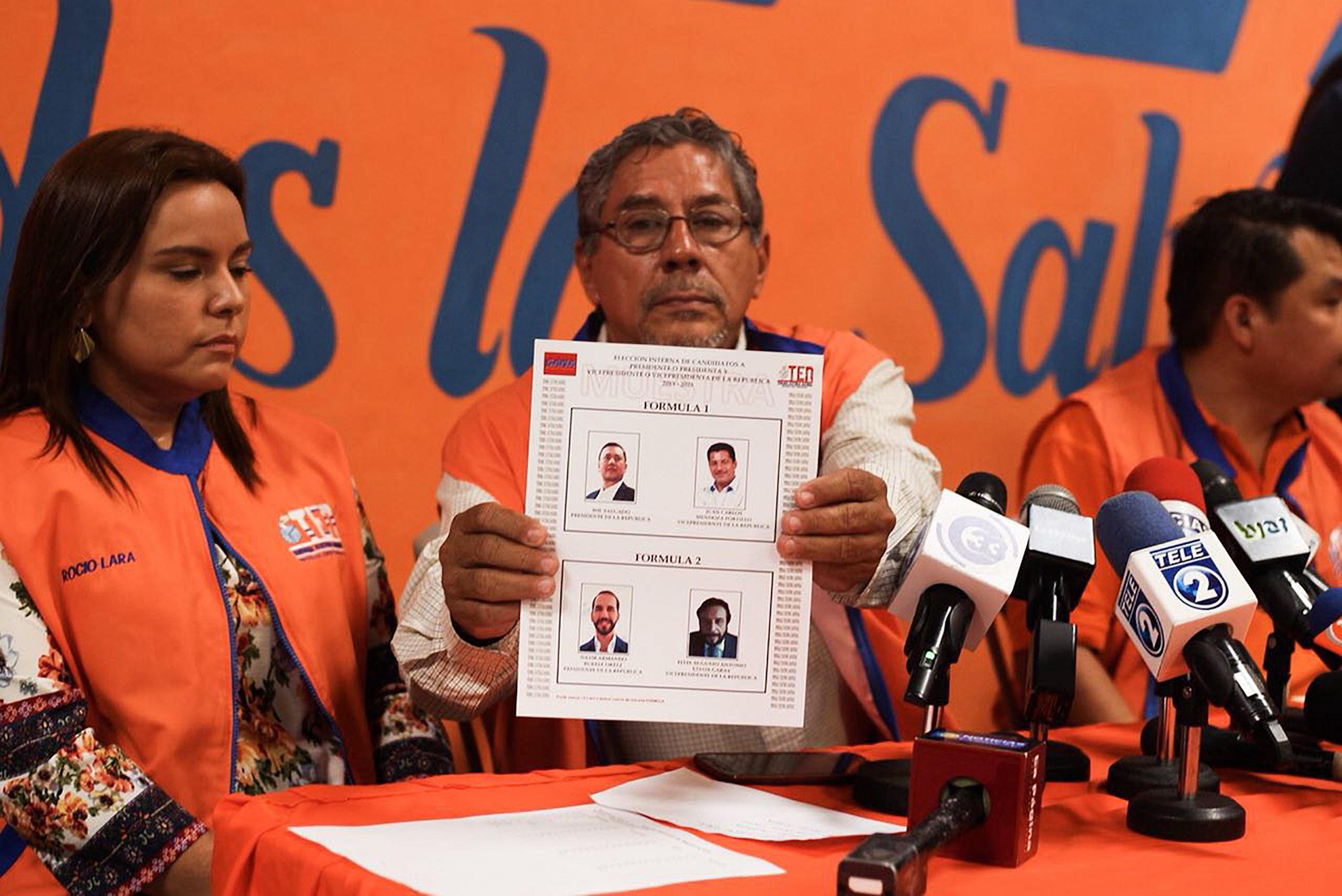 ***
On February 3, 2019, contrary to most predictions of a run-off, Bukele won the presidency outright, doubling ARENA's votes and winning in all fourteen departments. That night, to celebrate the end of bipartisanship, he summoned his followers to downtown Plaza Morazán, where a song, "Viva la Vida," by Coldplay, blared from the loudspeakers. The song describes the last French king losing his throne and dying beheaded in the square at the mercy of the people demanding a new Constitution.
Four months later, on June 1, at the Gerardo Barrios Plaza, Bukele was sworn in as president in front of a crowd that booed and jeered at every nearby legislator, including those in charge of the ceremony. The crowd exclaimed: 'Corrupt!', 'Return what was stolen!', and 'Get out!' Bukele had chosen the place for the ceremony and had asked that there be no restrictions of any kind. In the broadcast, the booing can be heard perfectly, and it even seems that those who yell were assigned a microphone. Bukele, on the other hand, is cheered countless times. He smiles, applauds, and poses with Gabriela, his wife with a baby in her womb. It was an inevitable metaphor: a new life, a new government. 'We are expecting our first baby daughter. Her name will be Laila. And for her and for everyone's children we must make a better country,' Bukele said in his speech. He promised a profound transformation not without suffering nor difficult decisions. 'Our country is like a sick child: it is now up to all of us to take care of it, to take bitter medicine, to endure a little pain,' he adds.
Once sworn in, Bukele asked the people in the square to also take a vow. He raised his right hand and asked everyone to do the same. 'We swear... to all work together... to move our country forward... We swear... to defend... what was conquered on February 3rd... from all obstacles... from every enemy... from all barriers... Nothing will stand between God and His people as they change El Salvador."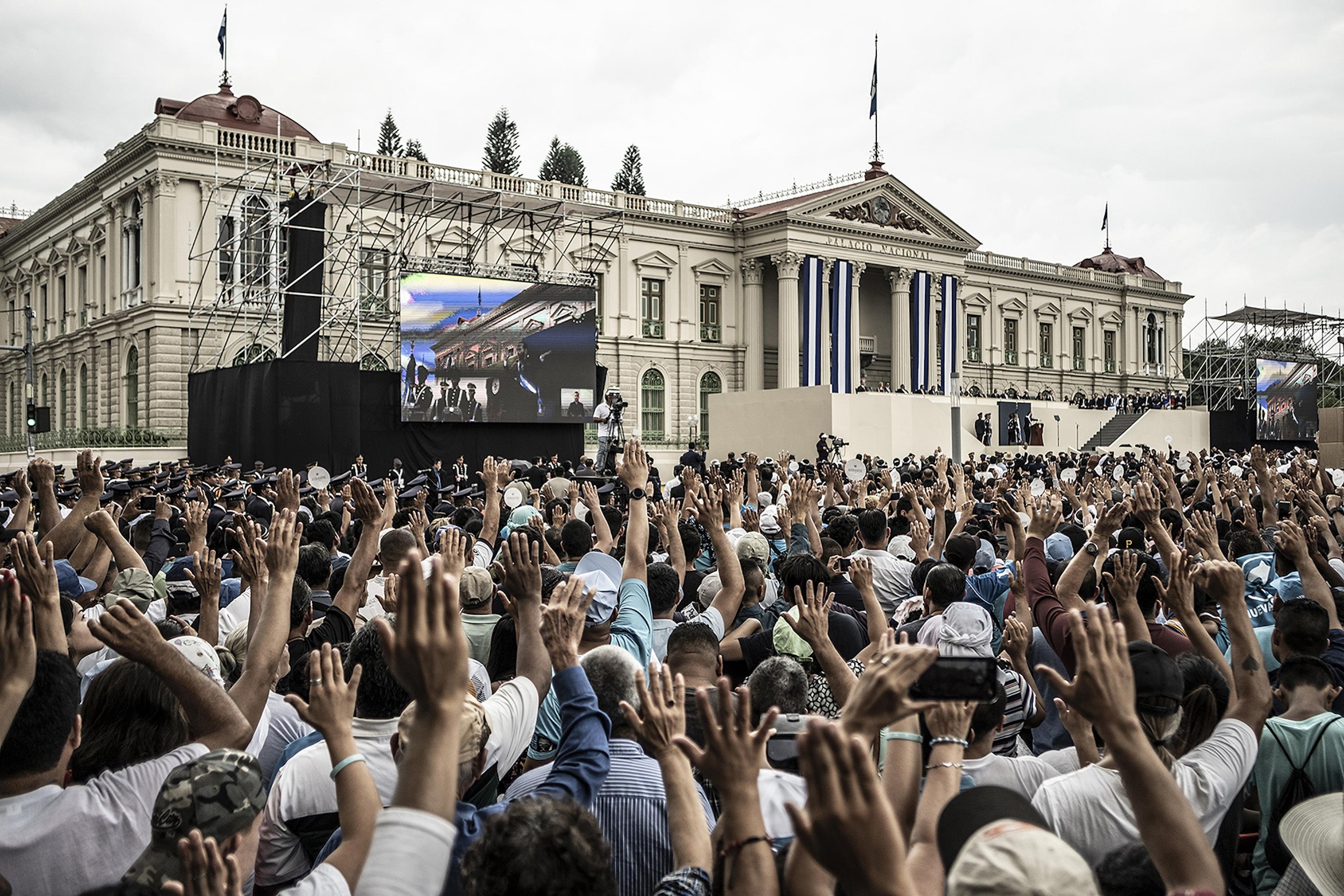 ***
The new president was 38. His first decisions were announced on Twitter, where he had a million followers. He ordered things as dissimilar as the dismissal of dozens of FMLN-affiliated government officials, the renaming of a military barracks that honored a war criminal, and, late at night, that all citizens in the country should go to sleep. Upon completing two weeks in office, he tweeted that he was 'the coolest president in the world.' He gave no interviews to the national press, opting instead to speak with social media influencers with millions of YouTube subscribers. Many around the world remember his first speech at the United Nations in New York in September 2019. 'I'm pleased to address you for the first time from this stage," he said, and pulled out his iPhone 11. 'Now, just a second, if I may…" He then snapped a selfie. 'To be here before you," he continued, 'is a privilege and an honor that I wanted to share with the world, since the new world is no longer in this general assembly, but in the place where this photo will go."
He began to govern with a legislature three-quarters governed by ARENA and the FMLN, parties who thus controlled essential levers of government like the national budget. His tone, from the beginning, was not friendly and before the end of the first month of government he already openly feuded with the deputies. On June 30, when he announced that his security plan needed a $91 million reinforcement, his tone seemed to be the same as when he was on the election campaign. 'Let's see if the Assembly is on the side of the people, or if they just talk nonsense on TV,' he said in a conference, flanked by his ministers.
***
On Friday, September 6, 2019, while waiting to enter a Bukele's press conference, delegates from the Press Secretariat informed me that I was forbidden from entering Casa Presidencial. I made calls and wrote messages to two officials, but they did not respond. When I tried to enter the gate, two soldiers blocked my path. A day earlier, El Faro had sent Press Secretary Ernesto Sanabria a list of questions about the president's relationship with Herbert Saca, former President Saca's cousin and, according to the Attorney General's Office, a political operative who bribed GANA legislators. 
The presidency issued a statement, hours later, saying he had blocked entry to El Faro, as well as to Revista Factum, because we had supposedly been hostile in previous conferences. 'Factum and El Faro are playing the victim card, but here are the facts,' Bukele tweeted that night. A week earlier, El Faro reporter Jimmy Alvarado had tried to ask questions out loud in a press conference, and the administration accused him of having a hostile attitude. On September 7, daily newspaper El Diario de Hoy denounced the obstruction. In retaliation, Casa Presidencial pulled all government publicity from its pages.
Bukele tweeted in October 2020 that a story by El Faro about the missed deadlines in the construction of a bridge, on an eastern river, was "fake news." Valeria Guzmán, the El Faro reporter who published the story, denounced a barrage of messages containing threats of physical violence and death after Bukele's tweet.
On May 19, 2020, after attending a presidential press conference, El Faro journalist Nelson Rauda also received death threats and insults on Twitter: 'I feel like coming back to El Salvador and shooting you three times in the head, so you stop being a fool," one user wrote. At another nationally broadcasted press conference on September 24, while I was asking a question, the president repeatedly interrupted me until my microphone was turned off. Out of sight of the president, a member of the Presidential General Staff dressed in a suit and tie approached me: 'You should have more respect for Mr. President, you can't talk to him like that,' he told me, almost in a whisper. 'It's striking to me that they say that the press is being attacked here,' Bukele said minutes later. 'And what are all of you doing here? Who beat you up or took away your power to publish? You are going to go right now and write whatever you want, and in the case of El Faro you are going to write a slew of lies about the government," he said. "What will we do? Deny them! And is that a violation of freedom of expression?' That night and in the following days I received threats and insults on Twitter. Videos, like one titled, 'Nayib Bukele destroys El Faro journalist live,' circulated on the internet.
That same night, Bukele dedicated several minutes of his remarks to El Faro. He went as far as to claim that the newspaper was the subject of a 'serious money laundering investigation," offering the first glimpse of the eventual conclusions of four ongoing government audits into the outlet's finances during fiscal years 2014, 2016, 2017, and 2018. In its 2017 audit alone, the Treasury Ministry and has falsely accused El Faro of evading $33 thousand in taxes by not reporting income. To come up with this number, the Treasury multiplied by twelve some of annual contributions, as if all of them occurred on a monthly basis. There was no shortfall, though the Treasury manipulated the figures to make it seem so.
Four days after the conference in which Bukele announced the alleged investigation, a Facebook user called for placing a car bomb at the newspaper's office. On July 7 and 8, 2020, a vehicle assigned to a state intelligence agency employee remained parked outside the office during the day. On July 2, the government digital media outlet La Página published an unsigned text falsely accusing an El Faro reporter of having raped a female colleague at a company potluck. Various government officials posted the article on their social media accounts, and the director of the National Civil Police accused the outlet of having covered up the sexual assault. El Faro denied the accusations in a press release and the journalist, identified as the alleged victim, denied La Página's account. 'Keep publishing garbage. You only have 99 days left, damn rapists,' said one message sent to El Faro on November 11, 2020. 'Next year we will make sure that they close that little pamphlet,' said another.
The mother of journalist Carmen Escobar, from the independent magazine Gato Encerrado, was subjected to a polygraph test and forced to resign from a government office eight days after Escobar published a case of possible Health Ministry corruption in late 2020. On February 28, 2021, Nuevas Ideas supporters threatened to assault Bryan Avelar, a Revista Factum journalist, while covering the election. 'You're going to leave here bathed in blood," they shouted. Jorge Beltrán Luna, El Diario de Hoy journalist, was slapped by a police officer while covering the recovery of a corpse on the banks of a river on July 7, 2021.
In December 2020, the Inter-American Human Rights Commission (IACHR) convened government representatives to listen to Salvadoran journalists who had been subject to various attacks. After the presentation of the facts, the representatives said that journalists should have more tolerance and that they should 'be more responsible during election season."
On September 7, 2021, El Salvador became the first country in the world to adopt bitcoin as legal tender. Mario Gómez, a computer scientist who had given numerous interviews in which he was critical of the cryptocurrency, was arrested by the police without being notified of the reason for his capture. He was prevented from contacting his lawyers and his phones were seized before his release hours later. The police and Attorney General's Office offered contradictory explanations for the arrest. Gómez and his lawyers have filed a lawsuit against the police because they believe it is an act of intimidation for his activism. At the time the Bitcoin Law went into effect in September 2021, six out of ten Salvadorans said they wanted the legislature to annul the new law. It was one of the main reasons why between seven and ten thousand Salvadorans protested against Bukele in the streets on September 15, the 200th anniversary of Central American independence.
During the protest, demonstrators set fire to a government bitcoin ATM. Bukele accused William Gómez, an executive of the Salvadoran Journalists' Association (APES), of having instructed vandals to do so. APES has denied the allegation and showed photographs and videos to prove that the president had defamed him. Bukele responded sarcastically. In his Twitter he then rewrote his bio: 'The coolest dictator in the world.'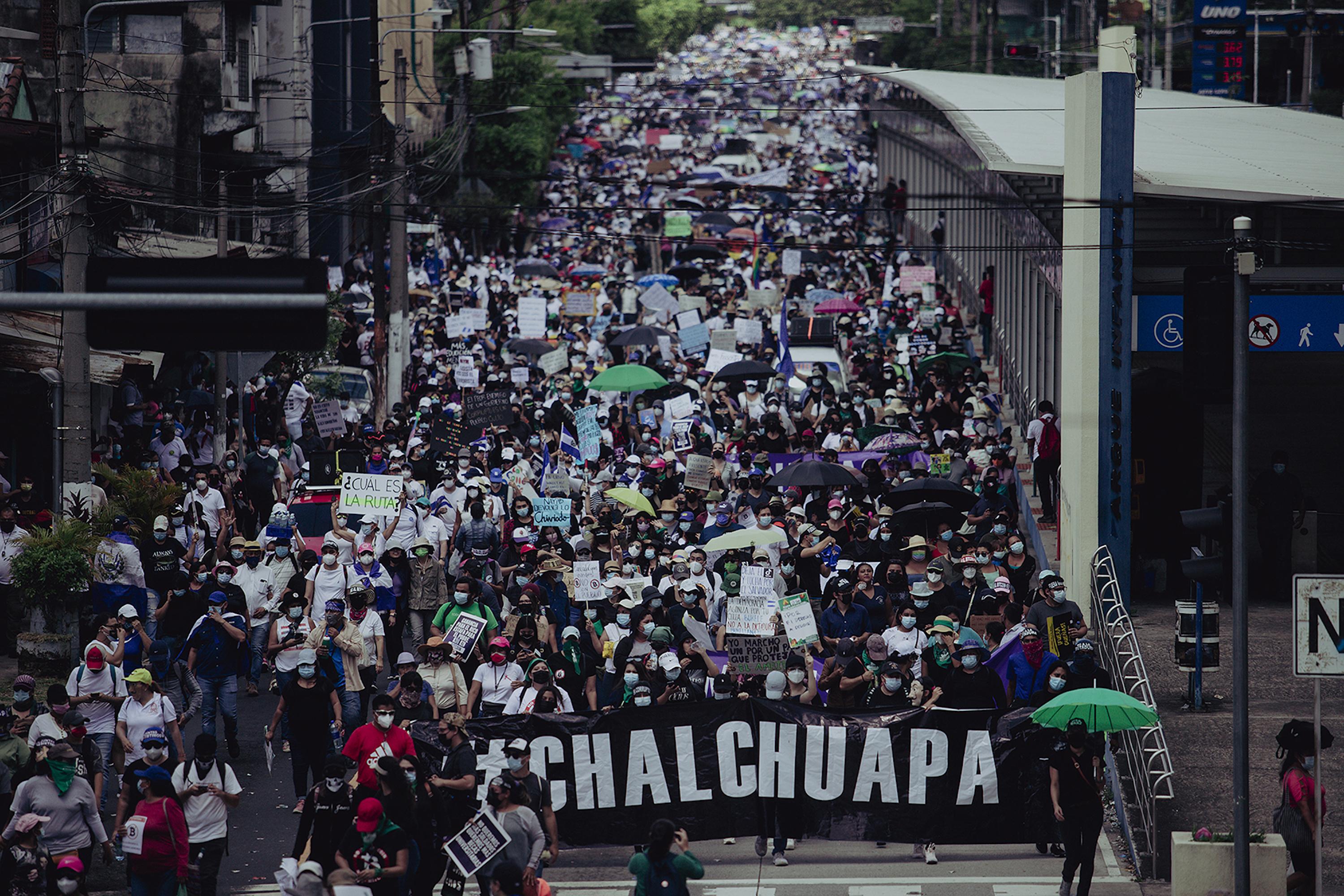 ***
By the end of January 2020, one million households in the San Salvador metropolitan area had received putrid water in their taps for one month due to algae contamination at a purification plant. The discontent caused a communications crisis for the administration, made worse by the health minister's public assurance that the water was safe to drink after boiling it. Three government officials who spoke with El Faro in March 2020 confirmed that, faced by the water crisis, the government created a smokescreen. One of the sources said that Bukele deflected attention from the issue by attacking the Legislative Assembly, which, according to his own polls, was the country's least popular institution. 'You find a cause, choose who to generate the conflict with, and make the other [the Assembly] give in under pressure," the source explained.
Bukele chose his security plan as the wedge issue. He started pressuring the legislature on Twitter to approve a $109 million loan to finance the plan. The deputies had refused to vote for it due to the lack of transparency about what exactly it would fund. The president relied on a constitutional article allowing for popular insurrection in asserting that the people had the right to remove deputies who opposed the Salvadoran people's interests. He called for his followers to encircle the legislature on Sunday, February 9, and ordered the military and police to do the same. He addressed the crowd from a stage outside the building: 'Think about whether you have lost a loved one, whether due to illness, gangs, or crime. Think: How much money would you pay to get that loved one back here with us?" He added: "These criminals in the Assembly don't even want to approve funds that are not for them, but for the safety of the people!' The crowd roared its approval.
Then Bukele entered the legislature flanked by riot police and armed soldiers. 'I think it's very clear who is in control of the situation," he said from the seat of the Legislative Assembly president. He then bowed his head, covered his face, and for a moment seemed to pray. He rubbed his eyes as if to wipe away tears, got up, and headed for the door. Back outside, he took to the stage along with a dozen soldiers holding their rifles at alert. This time his tone was different. He no longer frowned or screamed.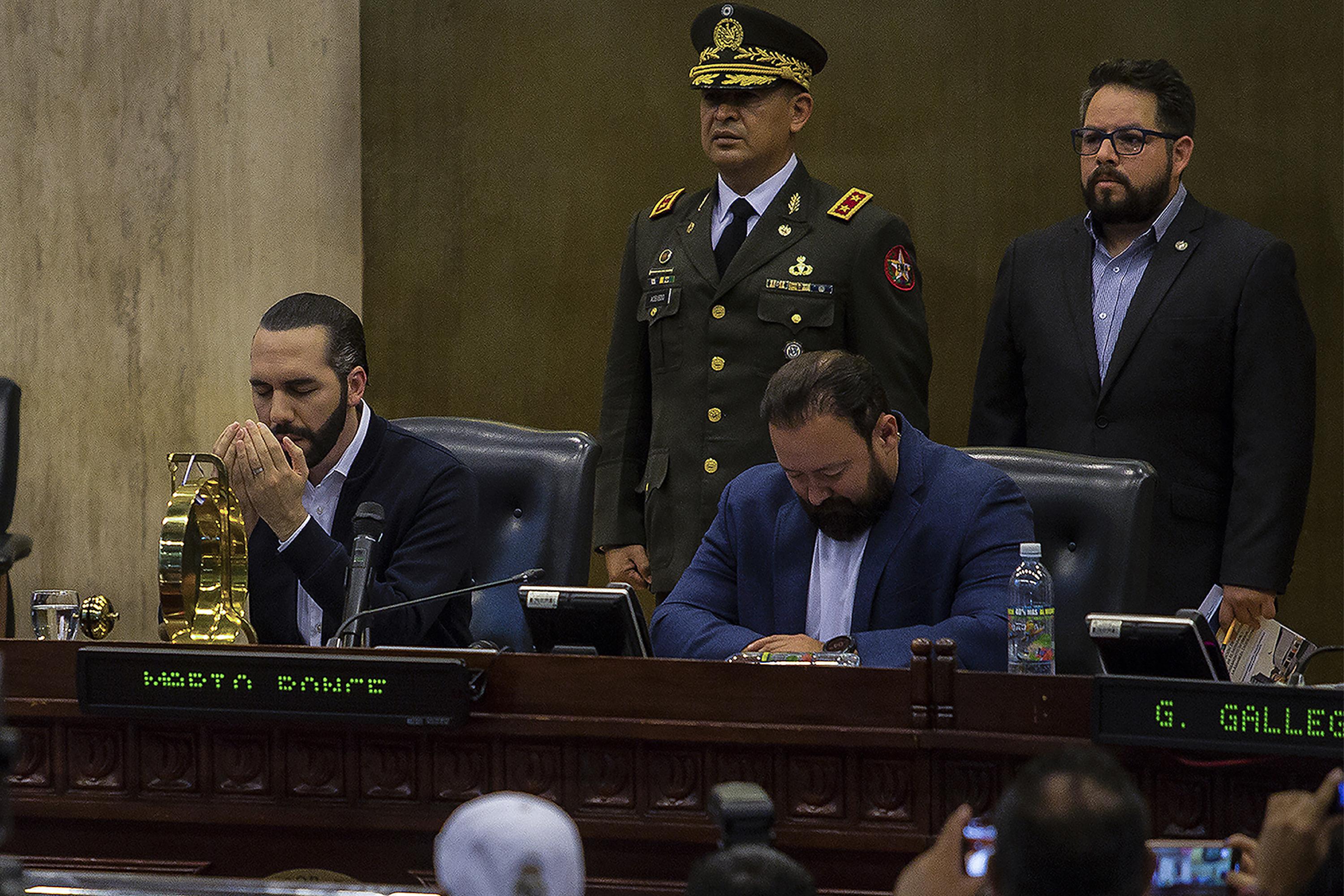 He gestured with his hands and called for calm. 'I humbly asked God and he said, 'patience... patience…" The crowd reacted with a thunderous 'No!' They wanted to enter the Assembly.
—None who have gone against God have triumphed. [Let's wait] a week.
—Nooo!
—Ask God yourselves for wisdom. Ask him right now. Don't trust me, trust yourselves, trust in your personal relationship with God. Ask Him for wisdom, prudence.
For a minute he held his finger to the sky, until someone in the crowd started screaming:
—One week, one week!
As the phrase became a chorus, Bukele left the scene. 'I would give my life for you. God bless you," he concluded.
***
The military occupation of the Assembly marked the beginning of an ever-worsening diplomatic crisis. It began the day after the takeover, when then-U.S. ambassador Ronald Johnson broke from his usual cordiality with Bukele to offer a rare condemnation. 'I do not approve of the presence of the Armed Forces in the Assembly yesterday,' he said in a statement. The European Union agreed. In an interview with Spanish newspaper El País, Bukele said that the military were there to provide security and that they had managed to deter a popular uprising. He then doubled-down on his position in columns in The Miami Herald and in The Washington Post. The government gave the same explanation to the diplomatic corps in a meeting at Casa Presidencial two days after the events. Officials including Foreign Minister Alexandra Hill claimed the government had not summoned the crowd nor called for insurrection. Not all ambassadors accepted the assertion. Diplomats from Japan, Spain, and the Vatican said that the occupation was a mistake that should not happen again. A month and a half later, Bukele acknowledged in an interview with Puerto Rican rapper Residente that he ordered the military deployment to pressure the legislature. Since then, a rift has widened between Bukele and the international community.
On May 1, 2021, hours after the newly Bukele-controlled legislature took office, the government sparked a new wave of international condemnations when his party illegally removed the magistrates of the Constitutional Chamber and the Attorney General, an unprecedented move that implied the de facto elimination of important checks and balances. The moves drew condemnations even from U.S. Vice President Kamala Harris, and justice system and human rights experts called it a coup.
In response, Bukele summoned the diplomatic corps to a meeting the next day at Casa Presidencial. The meeting was broadcasted on national television without participants' consent. The broadcast was edited to highlight the moments when Bukele rebukes and scolds the ambassadors and demands that they not intervene in domestic affairs. On September 4, 2021, the new magistrates ruled in favor of immediate presidential re-election despite explicit constitutional prohibitions, and the Assembly approved the dismissal of a third of the country's judges. The U.S. Embassy gave an unprecedented conference in which, for the first time in many years, it harshly condemned the government and compared it to regimes such as that of Hugo Chávez. 
On September 15, as thousands marched against the government on the anniversary of Central American independence, Bukele counterattacked. He again summoned the ambassadors to a nationally broadcasted ceremony, this time keeping them standing throughout his speech and accusing them of financing the protests. Hundreds of armed soldiers stood behind him.
Perhaps no one would have imagined that the selfie-prone bilingual boy who began to govern the country at age 38, who promised modernity and who in Washington talked of improving relations with the United States, would just two years later draw comparisons to Chávez and the Nicaraguan dictator Daniel Ortega. In his quest for sovereignty, he has found himself nearly alone on the world stage.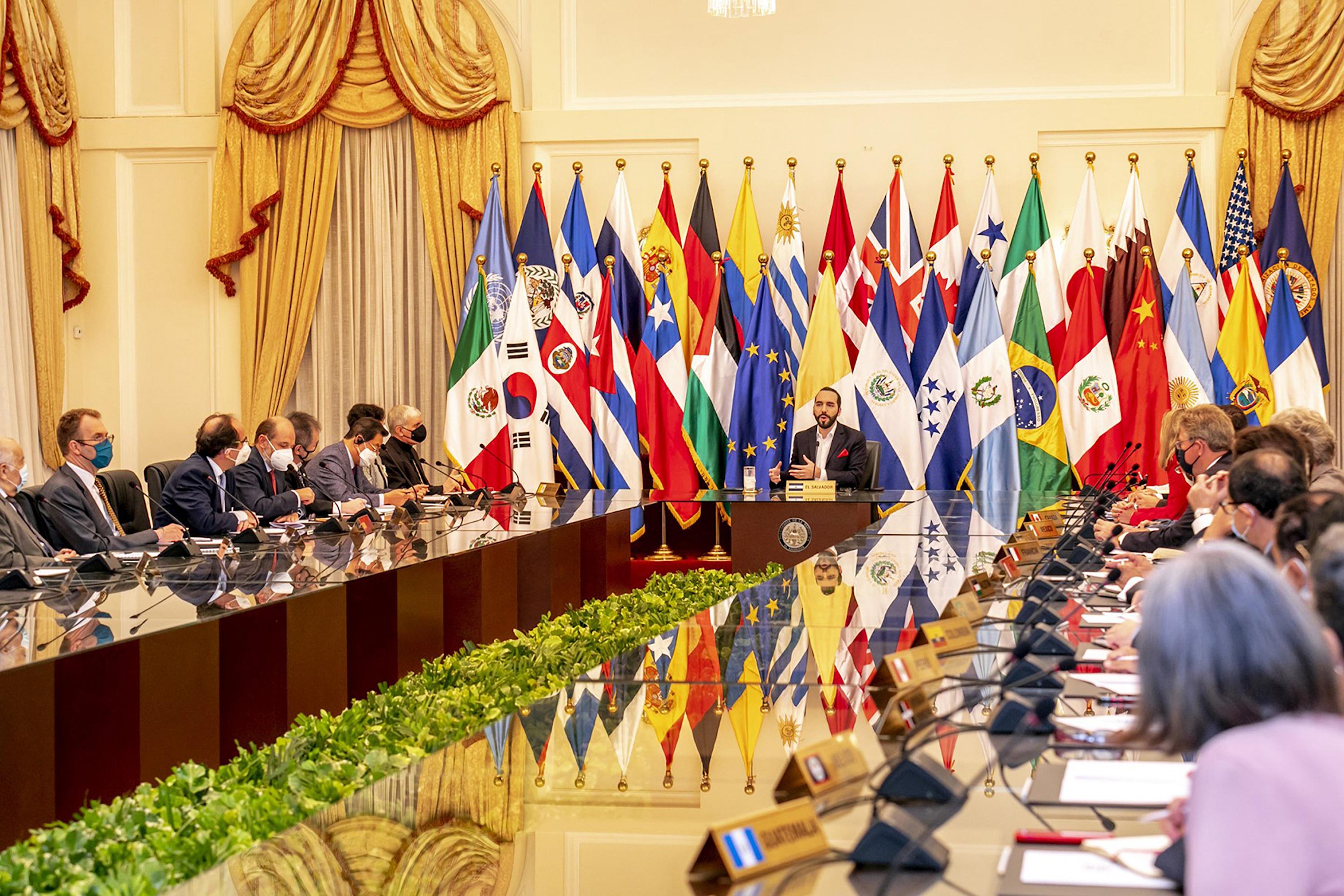 ***
Bukele was still grappling with the fallout from the occupation of the Assembly when the Covid-19 pandemic arrived. El Salvador received international applause as one of the first countries to close its borders. But the country felt dazed. That March alone, Bukele held six national radio and television broadcasts. Every time a new radio and television broadcast was announced, people crowded into long lines at supermarkets and markets for fear of shortages. He tweeted non-stop.
On the morning of March 21, 2020, he issued a warning: 'All people who are far from home, return now. Restrictions on movement will be imposed soon." Ten hours later, Bukele announced the mandatory nationwide home quarantine. The next day, he dialed up his tone: 'Some may not have noticed yet, but World War Three has already begun." He also fueled disinformation. On May 26, during a press conference with the U.S. ambassador, he took some pills from his pocket to show the cameras. 'I use hydroxychloroquine as a prophylaxis. It is used by President Trump and most other leaders,' he said. Trump had said the same thing eight days earlier. But two months earlier, on March 27, Bukele had said otherwise: 'Please don't self-medicate, hydroxychloroquine is dangerous, it's not a prophylactic".
During the lockdown, Casa Presidencial began planting on social media the idea that El Salvador was "the country that has best managed the pandemic." The first one to post it on Twitter was the president. In November, at a government-run nursing home, employees reported that they never had a healthcare protocol, and that they had received beekeeping suits to protect themselves from the virus. No less than fifty elderly people had died, but authorities had not reported the exact data.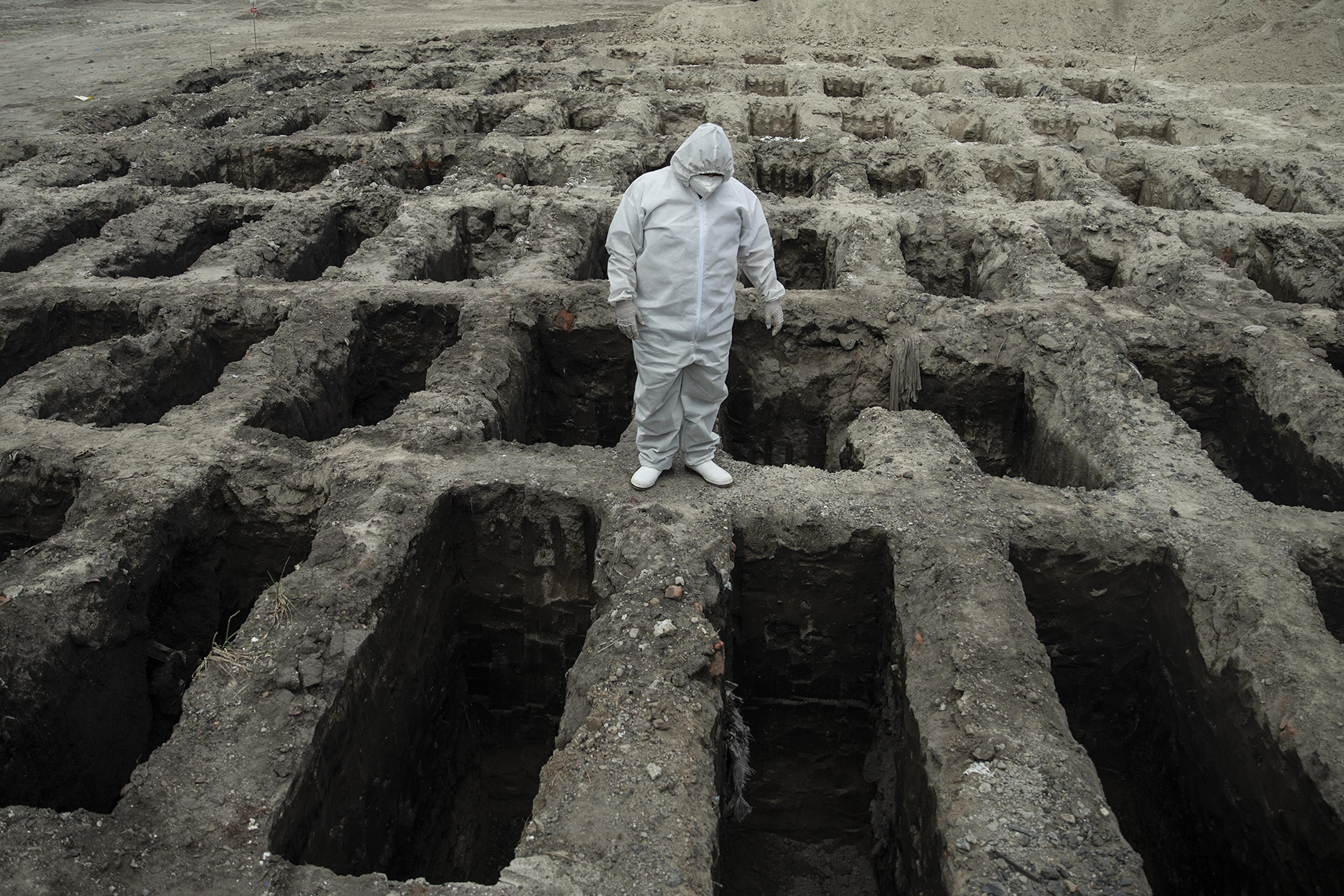 On February 23, 2021, the government quoted statistics from Johns Hopkins University and claimed that the country maintained one of the lowest death rates from Covid-19 in the world. But that was hard to prove because the statistics were never reliable. For example, according to official figures, from March to June 19, 86 coronavirus-related deaths had occurred, while a Ministry of Health Memorandum indicated that the number of people who had died since March, with suspicion of being infected, was seven times greater. 
El Salvador was the country in Central America that had most concealed mortality data in 2020, according to a study published in June 2021 by researchers from City University of New York and the Central American Institute of Business Administration. The researchers obtained the official record of annual deaths in El Salvador in the five years prior to the pandemic and compared the data with deaths that occurred in 2020 alone. They found that in 2020, 26% more people died compared to the annual average of the previous five years. They then compared the figure with official statistics and concluded that the government had concealed 90.2% of 2020 deaths.
The Ministry of Health has sealed for up to seven years public information such as statistics on coronavirus tests, hospital discharges, deaths and births, and weekly epidemiological reports that had previously been published continuously.
***
It's April 2021. Before starting the interview, Fabio Castillo, 77, former secretary general of the FMLN  from 1999 to 2001 and San Salvador municipal councilman from 2015 to 2018, asks one of his assistants to bring him a little bottle of sandalwood-scented lotion. He asks if I want a passionfruit drink. Castillo, one of the country's most renowned lawyers who formalized the FMLN's constitution as a political party in 1992 at the end of the war, peers out from his tiny reading glasses. The agreement is that I should only ask him about Nayib Bukele. Any questions about others in the president's entourage will go unanswered.
—What does Nayib Bukele represent? —I ask.
—He is a charismatic leader, with obvious support from most of the population.
—What qualities would you highlight?
—He does his best, and even the impossible, to fulfill campaign promises.
—And on what points would you criticize him?
—I cannot criticize him for constructing Hospital El Salvador, for giving three hundred dollars to those in need during the pandemic, or for distributing food or computers to the children. What can be criticized is the lack of accountability. Everyone must be held accountable!
—Do you think he is not transparent?
—I can't tell you what's in Nayib's mind or what his intentions are. In the mayor's office, there were council members who permanently asked for the budgets to be analyzed. There was never clear accountability. It's his style. Accountability should not offend an honest person.
—Do you think he is a statesman?
—He is a statesman. He has a vision of the state... I am not familiar with it, but he is propelling a transformation of the country that requires that he maintain political control for at least twenty years. He's doing it, and he's succeeding.
A month after the interview, on May 4, 2021, Fabio Castillo resigned from his position on a government team studying possible constitutional reforms because three days earlier the legislature had removed the magistrates of the Constitutional Chamber and the Attorney General. Castillo sent a letter to Vice President Ulloa announcing his resignation. 'I pray to God that in twenty years this five-year period will not be remembered as the 'period of Bukele's tyranny.'' Four months later, the Constitutional Chamber granted Bukele the possibility of immediate re-election in 2024, something prohibited in the current Constitution.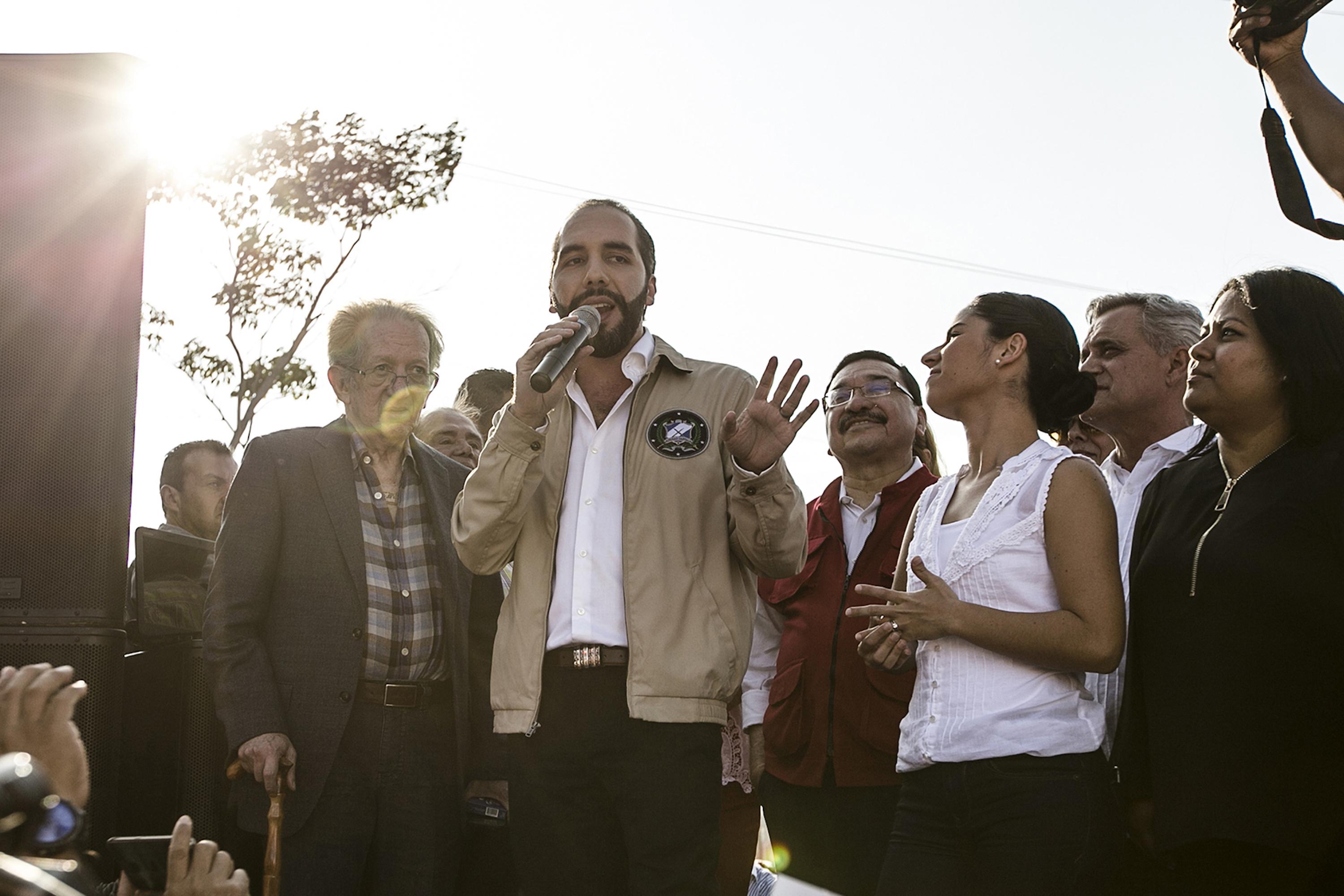 ***
Bukele pledged to fight corruption. 'Whoever touches a penny I'll put in jail myself," he said on March 19, 2020, on a nationally radio and television network, at the beginning of the pandemic. In June, Jorge Aguilar, president of the state Environmental Fund, was removed from office after a publication by independent outlet Salud con Lupa revealed that his recycling company had sold the government 100 thousand facemasks with a surcharge of 121 percent. In September of that year, Aguilar told El Faro that at the time of the transaction he was no longer the company owner, but admitted that the person in charge was his daughter and that he was still a supervisor.
While Aguilar's departure made a good impression, that was all. The Attorney General's Office began investigating the case, but that and other investigations for irregular purchases during the pandemic were interrupted when Nuevas Ideas deputies removed the Attorney General. According to the top prosecutor's office, two-thirds of the government's purchases showed signs of corruption, but after the appointment of the new attorney general, the investigations came to a halt because the special investigative unit was dismantled.
The new attorney general is Rodolfo Delgado, a career prosecutor who in 2019 worked for Alba Petróleos, a Salvadoran subsidiary of the Venezuelan state petroleum company PDVSA. This would be insignificant if not for the fact that Alba Petróleos has been under investigation on suspicion of money laundering since 2018, and if not for Bukele's potential relation to the case. Bukele received $1.9 million from Alba in 2013 while mayor of Nuevo Cuscatlán, as payment for selling the television channel TVX. Prosecutors hypothesized that Alba Petróleos was used to launder money, because it spent much more —between six and nine hundred million dollars— than it possessed in transactions such as loans and donations. Current officials in the president's office, who in 2013 were close to Bukele, also received money from Alba Petróleos for a total amount of $1.4 million as loans.
The promise to fight corruption continued to be diluted when, on June 4, 2021, Prosecutor Delgado canceled the Salvadoran government's cooperation agreement with the Organization of American States (OAS) to an international anti-corruption commission that Bukele had promised during his campaign. 'We are going to create a CICIES (International Commission Against Impunity in El Salvador), and I will appoint a commissioner from the opposition," he had promised on January 13, 2019, two weeks before the presidential election. In one year, the CICIES had opened twelve corruption cases that included probes into purchases during the pandemic.
In a June 7 statement, the OAS explained that, before Attorney General Delgado annulled the agreement, the CICIES was already considering terminating the mission in El Salvador because its work had become unviable. Among the reasons listed by the OAS were 'government actions aimed at preventing progress in the corruption investigations." One of those actions had been the passage, on May 5, 2021, of a law providing retroactive immunity from prosecution for state purchase related to the pandemic. Minister of Health Francisco Alabí defended the law: 'It is a law that will allow us to have everything we need to face the pandemic".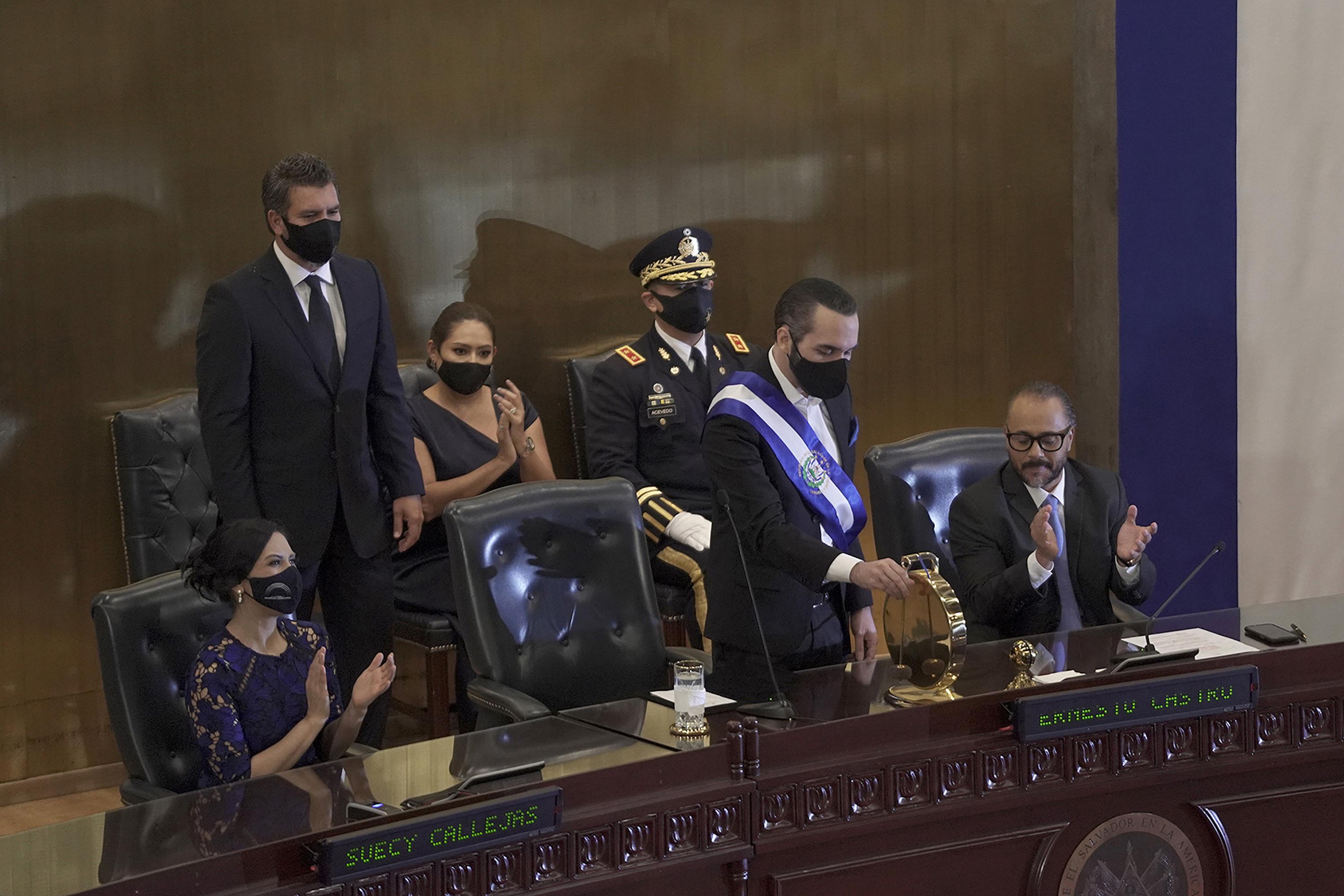 ***
On the night of April 29, 2018, when Nuevas Ideas celebrated having obtained 200 thousand signatures to register as a party, Bukele improvised a five-minute harangue at Gerardo Barrios Square in downtown. At the foot of the statue of the nineteenth-century president, he grabbed a megaphone. Those around him lit his face with the flashlights of their cell phones: 'Today, the Salvadoran people created the Nuevas Ideas movement. It's no longer mine; it is no longer from those of us who began to form it. It belongs to the more than two hundred thousand who, at the end of the day, if they want to, can remove us, too,' Bukele said. He hadn't finished speaking when the audience started shutting down the idea. Their leader said that the movement belonged to everyone, but the mass responded by chanting a single name: 'Bukele!, Bukele!, Bukele!'