El Salvador's Attorney General Rodolfo Delgado, a key official in what President Nayib Bukele has called a "war against gangs," worked for over two years as defense attorney for two of MS-13's top collaborators, Jorge Manuel Vega Knight and his wife, Vanessa Beatriz Argüello de Vega. Criminal investigations found that the gang used La Pirámide and La Estancia, Vega and Argüello's motels in Sonsonate, as the sites of drug transactions and gang meetings and to hide from police.
The Anti-Drug Division of the National Civil Police has profiled Vega as an important member of the San Cocos Locos Salvatruchos, an MS-13 clique that controls several cities in Sonsonate. Through informants, tracing of bank operations and real estate transactions, and testimony of a gang leader-turned-protected witness who was murdered in March, 2022, investigators concluded that Vega also supplied the gang with marijuana, crack, and cocaine and allowed them to invest in the motels with earnings from extortion and drug sales.
Delgado represented Vega since the day of his arrest in October, 2018, on charges of money laundering and association with terrorist organizations, according to three sources from the Attorney General's Office who spoke with El Faro and InSight Crime on the condition of anonymity for fear of retaliation. "Rodolfo Delgado was always the defense attorney… he handled the case from the beginning," said one of the sources.
Courtroom documents from the Specialized Trial Court of Santa Ana, the Specialized Chamber of Santa Tecla, and the Supreme Court of Justice confirm that Delgado worked for Vega for 28 months. When he took on the case, barely ten months had passed since he left a decades-long career at the Attorney General's Office, where he worked as the head of the Organized Crime Unit from 2004 to 2014 and as advisor to Attorney General Douglas Meléndez until October, 2017.
Delgado won an acquittal for Vega in September, 2020, by the Specialized Trial Judge of Santa Ana, Carlos Rodolfo Linares Ascencio, but at the time the motels remained forfeited because the case against Argüello was still open. The couple recovered La Pirámide and La Estancia in October, 2021, after Nayib Bukele's party, Nuevas Ideas, illegally instated Delgado as attorney general in May, 2021.
Two weeks after his installation, Delgado named Linares Ascencio, the judge who acquitted Vega, as assistant attorney general, his second in command. Delgado then dismantled the Special Investigation Commission, a group of prosecutors who between 2014 and 2018 investigated Vega and dozens of other gang members.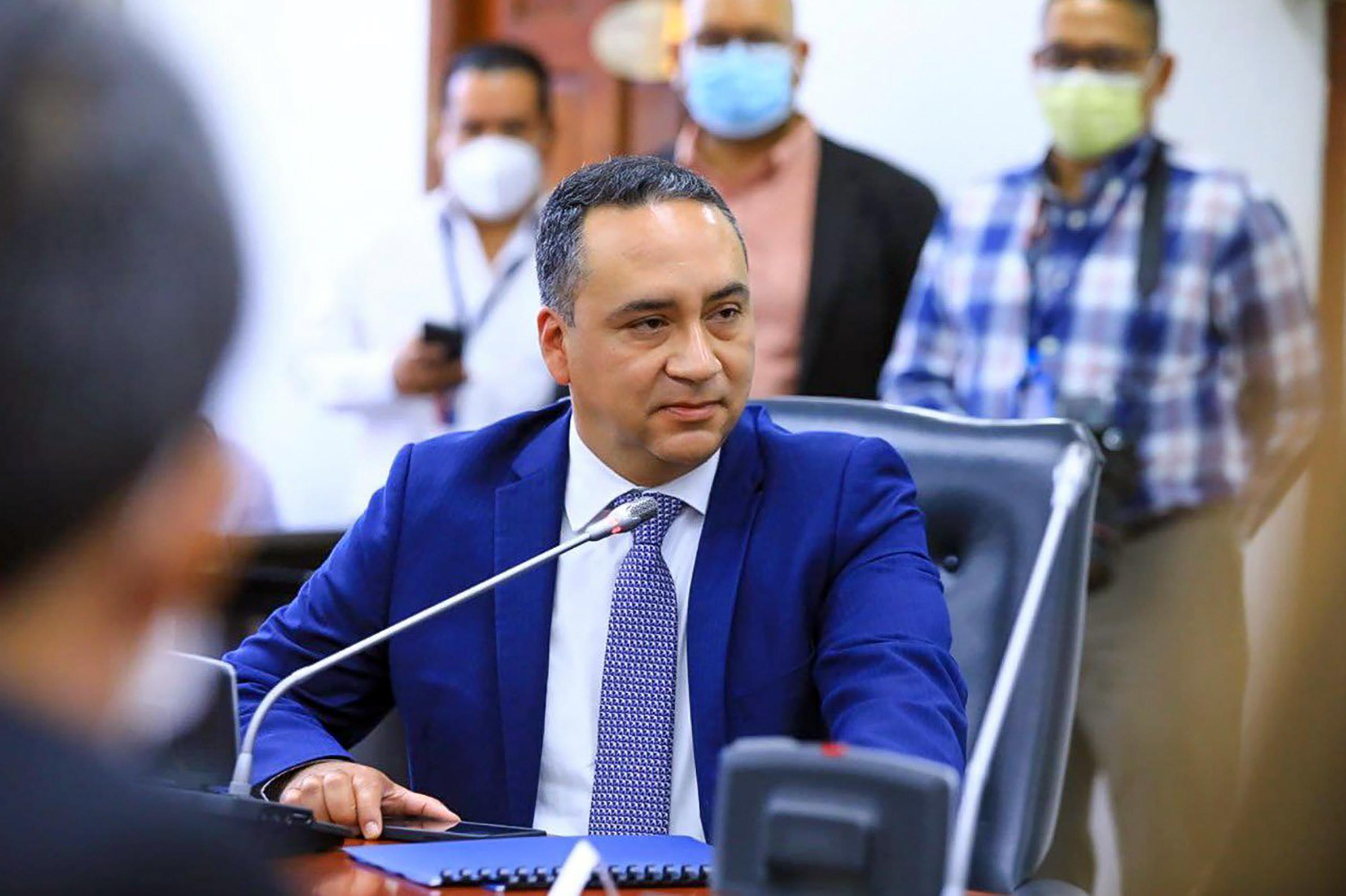 The Special Investigation Commission was created in 2014 with funding from the U.S. Embassy. The Bureau of International Narcotics and Law Enforcement Affairs (INL) bought cars, computers, furniture, and air conditioners for the commission. Its first investigation was dubbed "Jaque," an operation launched in August, 2015, to dismantle MS-13's finances. Information was so abundant that Jaque led authorities to open a string of derivative operations, including "Pacific Harpoon," the case that led to the arrest of Vega and Argüello between August 2018 and September 2019.
Five months after Delgado was appointed attorney general, the money laundering case against Argüello was temporarily closed, and in October, 2021, the Trial Court of Santa Ana unfroze the motels. Five months ago, in May, Argüello sold La Pirámide to a company managed by her husband.
El 19 de octubre de 2022, El Faro e InSight Crime llamaron al fiscal Delgado y le dejaron mensajes en una aplicación de mensajería electrónica para solicitarle una entrevista. Además, ese mismo día, se le envió un correo electrónico a la unidad de prensa de la Fiscalía con una serie de preguntas sobre la relación laboral que tuvo con Vega Knight. Al cierre de esta nota no se obtuvo ninguna respuesta.
On October 19, El Faro and InSight Crime called Delgado, left written messages in a digital messaging app requesting an interview, and wrote an email to the press contact of the Attorney General's Office with a series of questions on the top prosecutor's work for Vega. At publication time there was no response.
Calls to a phone number listed five months ago under Vega's name in the Commercial Registry were also unsuccessful. The man that answered said he does not know Vega. "Several people have called me asking for the same person. Maybe he changed numbers," the man said. Vega did not return calls or messages on social media sent to several of his businesses.
Vega's Story
Vega is a businessman from Sonsonate whose relationship with the San Cocos clique spans two decades. Documents from the Attorney General's Office and multiple witnesses both from in and outside MS-13 report that Vega has had a close commercial relationship with seven gang leaders, in particular Juan Carlos Melgar Montes, alias "Poison," who prosecutors profiled as his "partner" based on wiretaps and testimonies of four protected witnesses.
According to a protected witness identified in court records under codename Capricornio, multiple drug transactions between MS-13 cliques in western El Salvador took place inside two motels managed by Vega's Grupo Pirámide Inversiones in the department of Sonsonate: La Pirámide and La Estancia. According to Capricornio and other three witnesses, Vega actively participated in and profited from the gang's activities on the properties.
El Faro and InSight Crime interviewed Capricornio —a ranflero, or leader of the gang, before retiring in 2014— multiple times between 2021 and 2022. His cooperation as main witness in Operation Jaque, in exchange for the dismissal of charges against him, was key to the trial of MS-13 leadership and, for the first time, the seizure of the gang's properties, vehicles, and businesses.
Capricornio says he met Vega as a founding member of San Cocos in the 1990s. Vega was a 17-year-old from the upper middle class in Sonsonate. According to Capricornio and another six neighbors, acquaintances, and others close to his family, he had a particularly bad relationship with his father, who kicked him out of the house for his drug and alcohol use.
In 1995, Vega became friends with a gang member known as El Jute. According to Capricornio, Vega approached him in 1996 with an exceptional request: to murder his father for money. Vega was looking to collect inheritance money and take control of some of his father's businesses. "We killed Vega's father," said Capricornio. "He asked our clique to kill him so he could claim some properties and bank accounts."
Another gang member, speaking on the condition of anonymity, seconds this account. He was a member of the Western Locos Salvatruchos clique who defected from MS-13 after running one of the gang's programs, or cluster of cliques, in El Salvador. He was a part of the first generation of gang members who joined in California in the 80s and were deported to El Salvador in the early 90s. He's originally from Sonsonate and, while not a member of San Cocos, has known the clique since its beginnings.
This second gang member says that Vega agreed to pay El Jute 300,000 Salvadoran colones to murder his father. "Vega gave 150,000 colones to El Jute that same day. They were in a palenque, during a bullfight. He paid the other 150,000 little by little. He has worked with the clique ever since," he said, adding: "The hitmen were homeboys known as Mikey and El Enano."
El Faro and InSight Crime obtained court documents showing that Vega was arrested for his father's murder. In February, 1999, he filed a writ of habeas corpus, accusing the police in Sonsonate of harassment despite his subsequent acquittal. The Constitutional Court dismissed the petition. These two sources and three others close to Vega say the murder sealed his relationship with MS-13.
Operation Jaque, launched in 2015 by the Attorney General's Office, revealed the first evidence of Vega's ties to the gang. "He was mentioned, but we weren't sure about his role, so we continued to investigate him," says one of the state attorneys who carried out the investigation. 
Three years later, in 2018, prosecutors filed Pacific Harpoon, a new offensive against MS-13 in which Vera was the protagonist. In one document alone, his name was mentioned 377 times. Prosecutors detailed his business dealings with MS-13 at great length, filing accounts of dozens of phone calls between Vera and gang members including Juan Carlos Melgar Montes, "Poison," the leader of the San Cocos clique sentenced in 2020 to eight years in prison for money laundering.
Prosecutors also presented bank slips showing that Vera and one of his relatives transferred $3,360 to Poison between September, 2011, and July, 2013. Based on Capricornio's testimony, the state attorneys asserted that the money was a "return" on Poison's investments in La Pirámide Motel.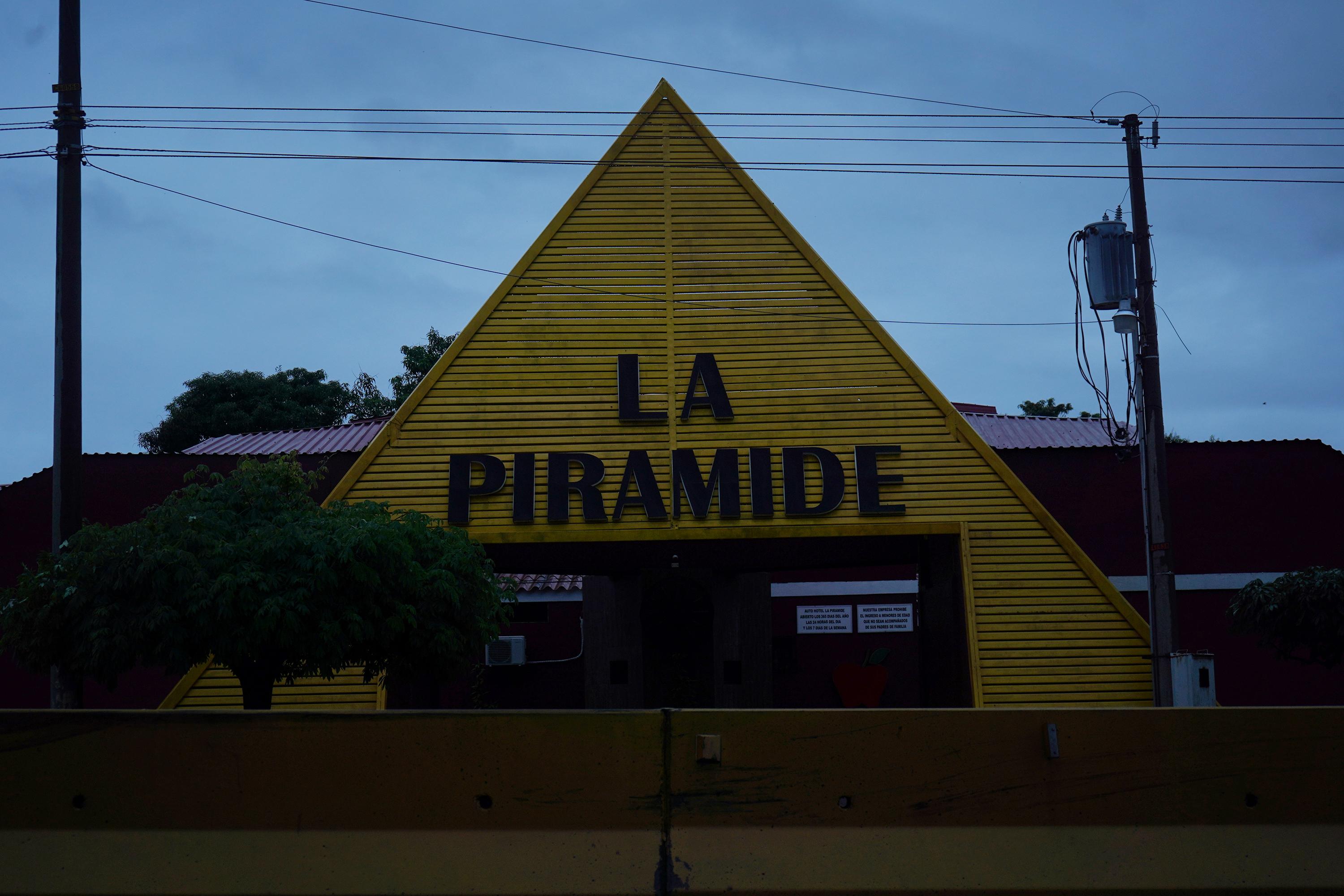 Vega also did real estate business with other leaders of MS-13. In these ventures, Vega always lost money, according to Property Registry records reviewed by El Faro and InSight Crime.
In February, 2009, Vega bought a lot at El Sunzal beach for $50,000. Six months later, he sold it for $40,000 to Juan Carlos Ayala Hernández, "El Chacal," the leader of the Acajutla Locos Salvatruchos, an important clique in the drug trade known for its robberies out at high sea. Capricornio told prosecutors that El Chacal did not pay the money, causing a rift between San Cocos and Acajutla. El Chacal was murdered in 2010.
Vera also did business with others with no apparent gang ties, in which he similarly always lost money.
In October, 2017, for example, he bought a plot of land in Nahuilingo, Sonsonate, for $20,000. Four months later, in February, 2018, he resold it to the prior owner, Elvia Lizeth Saucedo, for $10,000. One month later, he bought a second plot of land from Saucedo, for $20,000, convincing prosecutors that he had committed a crime: "This practice [of losing money] is one of the characteristics of money laundering."
Capricorn's testimony and the tracing of financial and real estate transactions were among the evidence collected by prosecutors, but the police stumbled by accident upon one of the most incriminating elements tying Vega to the gang.
In November, 2016, a police squad reported that they were patrolling near a basketball court in Sonsonate when gang members fled, leaving behind a plastic bag. Inside was a micro SD card with information on the inner workings of MS-13: two pieces of written gang correspondence called wilas, pictures of two checks, and nine audio files of conversations that gang member Marvin Eduardo García Castro, "Clever," had with Vega and Poison. The Anti-Drug Division listed the findings in a police report in court the following November, 2017.
The first wila revealed friction between the Vatos Locos Salvatruchos and San Cocos cliques over the refusal of one of Vega's hotels to pay extortion. "We want the Barrio to know that for seven years our clique has charged rent from a hotel on our turf called La Estancia. Six months ago, our guys went to pick up the payment and the guards told them that if they showed their faces again they would kill them, because the owner was the friend of Poison and another guy, but we're not sure about that because they haven't given any proof," wrote the Vatos Locos.
The San Cocos responded in the second wila: "We confirm that our homey Poison and his business partner bought Hotel La Estancia, and we can prove it." According to the police report, San Cocos sent pictures of two checks, one for $13,000 and the other for $38,000, to show that Poison and his partner had bought the motel. The checks were issued from Vega's account, according to the authorities.
Delgado's Client
Vega was arrested in August, 2018, in the exclusive San Benito neighborhood in San Salvador, on charges of money laundering and association with "terrorist organizations." Early in the morning, Rodolfo Delgado, the former head of the Organized Crime Unit of the Attorney General's Office, traveled to the site of the raid and presented himself as Vega's defense attorney.
"The operation began around one or two in the morning. [Delgado] arrived at the scene," a source from the Attorney General's Office told El Faro. A second source corroborated the account: "When they arrested him [Vega], he [Delgado] appeared at the raid. That's unusual. We had worked the case with quite a bit of secrecy, but he had sources in the Attorney General's Office and other places."
During the arrest, another police unit raided Vega's hotels. At La Pirámide, the police found more documents tying him to MS-13: he had the sentence from a conviction of Poison and another gang member, El Araña, for homicide and terrorism; a copy of the registration of a vehicle belonging to a front man working for Marvin Adaly Ramos Quintanilla, "Piwa," accused in Jaque as an MS-13 administrator; and the sales paperwork of a motorcycle tied to Reina Romero, the wife of one of the founders of San Cocos. On site the police also reportedly found cocaine and an altar to Saint Death.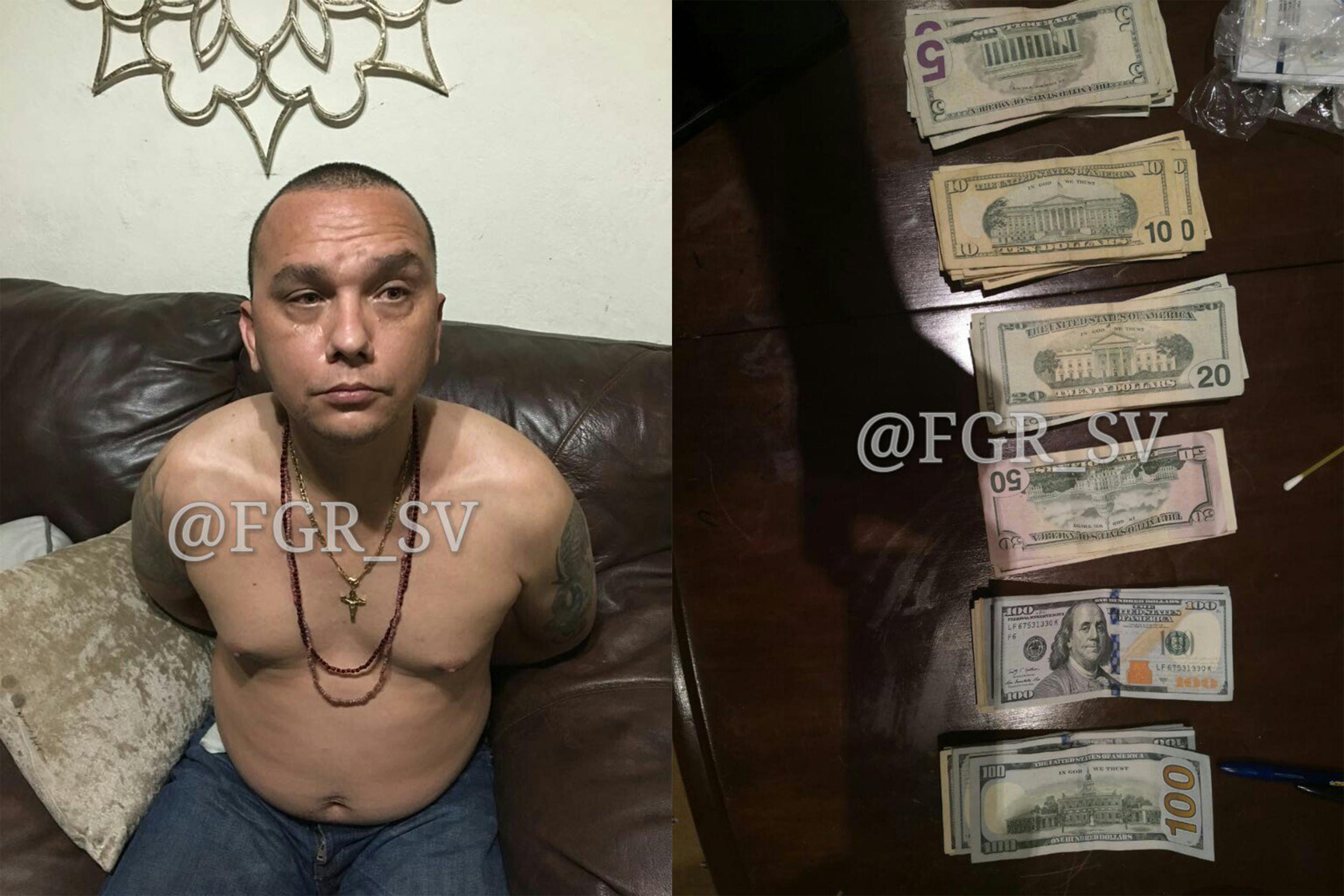 These documents corroborate testimony, given by Capricornio to El Faro and InSight Crime weeks before his murder early this year, that the hotels served as meeting- and hidingplaces for gang members, drugs, and guns. He said the gangs considered them "safehouses."
In September, 2018, a judge from the Specialized Trial Court of Santa Ana ordered Vega to pre-trial detention, writing that "there is evidence of an organization that can be cataloged as a segment of organized crime."
At the time Delgado was drawing from his political and business-sector connections in private practice. He left his role as advisor to Attorney General Douglas Meléndez a year earlier, in October, 2017.
Delgado worked in 2019 as an advisor to Alba Petróleos, a petroleum company funded by the Venezuelan government and FMLN mayors' offices, in which he worked directly with FMLN leader and political operative José Luis Merino, as well as to the Legislative Assembly. Also in 2019, he continued defending Vega alongside attorney Juan Carlos Rodríguez Vásquez, the former legal director of the General Directorate of Assets and Customs when the institution was led by the current minister of security, Gustavo Villatoro. El Faro and InSight Crime have obtained court filings from Santa Ana documenting Delgado and Rodríguez's work for Vega.
Prosecutors from the Special Investigation Commission thought they had backed Vega into a corner. "We had the testimony of the man they murdered [Capricornio], but the most important evidence was the financial analysis: neither he nor his wife had sufficient income to pay a series of loans. The businesses were legal, but they were used to launder money," said a prosecutor. The court exonerated Vega in September, 2020, but condemned his presumed accomplices from the gang.
Poison, for example, was condemned to eight years' prison time for laundering money through small used-clothing and chicken stores. One of the prosecutors says that Vega, as opposed to those who were convicted, was exonerated because of his defense attorney's connections: "The judge said there was no proof, but there was plenty of it: audio, the testimony of Capricornio. [...] There are people who for less than that were given 40 years."
Despite the exoneration, the motels remained forfeited because Vega's wife, Argüello, registered as the owner of the motels, was facing a separate case for money laundering and document forgery. Delgado and Rodríguez also represented her, according to court filings. Delgado petitioned the Santa Ana Specialized Appeals Chamber and the Constitutional Chamber of the Supreme Court to order the release of the motels, but was rebuffed.
It finally happened after Delgado's appointment as attorney general in May, 2021, and the selection of the judge who exonerated Vega as the number-two state prosecutor. The Attorney General's Office then asked for a temporary stay of the case against Argüello de Vega and on Oct. 4, 2021, the Specialized Trial Court in Santa Ana returned the motels.
On May 30, seven months after the suspension of the case against Argüello, she sold La Pirámide for $800,800 to AVB Cosmetic, a business owned by her husband. The sale price contrasts with documents from the Commercial Registry stating that in 2019, 2020, and 2021 the business did not report total assets worth more than $50,000. The secretary of AVB Cosmetic, per commercial records, is Juan Ramón Flores Alfaro, who on LinkedIn says he works as typist for Grupo Villatoro, a business belonging to the current minister of security.
Vega has other construction and hotel companies like Prime Inversiones, JV Inversiones, and Inversiones Inmobiliarias Italia. The latter operates Las Hojas Resort and Beach Club, where Vega is listed as the administrator. During the pandemic the Ministry of Tourism allotted four contracts totalling $60,949 to use the resort for the Covid-19 quarantine.
The notary who created some of Vega's businesses is his second defense attorney, Rodríguez, who did the same for the businesses of Rodolfo Delgado. In 2015, for example, Rodríguez created Delgado Montes S.A. de C.V., property of Delgado and his brother, Erick Antonio, who in January was contracted as chief of operations at the state bank Bandesal.
Capricornio was murdered on March 29 while still listed as a state witness. Two hitmen ambushed and shot him at least 14 times outside a bar in Sonsonate. Sources within MS-13 confirmed that the assassination was carried out by San Cocos, his former clique with ties to Vega.
Editor's Note: This story was published in collaboration with InSight Crime.