El Faro is an investigative newsroom that shines a light on corruption in Central America. Subscribe to our newsletter.

Three days after completing his term, former Honduran Attorney General Óscar Chinchilla fled on Sunday to Nicaragua, a recurrent landing pad for former Central American politicians and government officials seeking to avoid arrest.
Two days later, President of Congress Luis Redondo of the ruling party Libre announced that a commission of nine legislators —five of them from his party— will investigate Chinchilla, a former ally of the extradited ex-president Juan Orlando Hernández, of the National Party, and his former deputies.
The selection of Chinchilla's replacement, meanwhile, remains stymied by the lack of political consensus, despite the fact that, by law, the process should have ended on August 31.
An unrepaired rift in the ruling party, dating back to negotiations over congressional leadership before Castro's swearing-in in January 2022, has also complicated the deliberations. Castro's alliance of convenience in 2021 with conservative VP Salvador Nasralla, of the Savior of Honduras Party, essential to her victory, is also totally fractured.
The stakes are high. The next attorney general will be tasked with enforcing the law in a politically polarized country, curbing high levels of impunity for crime, rectifying squalid labor conditions —which led to a 79-day strike of thousands of Public Prosecutor's Office workers early this year— and partnering with the long-anticipated International Commission against Impunity (CICIH) that the government is still negotiating with the U.N.
Whether justice remains a personal cudgel or whether the fight against corruption and impunity can be institutionalized is the central test for Xiomara Castro's presidency.
While the Inter-American Commission on Human Rights has called for "minimum standards of merit, capacity, suitability, and honesty established by international human rights law," Libre leaders have promoted the candidacy of Johel Zelaya, a former government advisor who in November 2021 ran for mayor of Reitoca, a municipality near Tegucigalpa, on the ruling-party ticket.
Regulations prohibit AG candidates who maintained an "active political affiliation" in the past three years.
On the other hand, excluded from the shortlist of five finalists is Luis Javier Santos, the highest-profile anti-corruption prosecutor in the country who leads the Prosecutor's Office Against Corruption Networks (UFERCO).
In June, Santos publicly suggested that former president Manuel Zelaya was the author of his exclusion: Zelaya, he said, "doesn't want me as attorney general because I won't sit down with any politician to ask for their support. And I think that's a condition in Honduras: asking for permission, for politicians' blessing."
Zelaya is omnipresent in Honduran politics: He is husband-advisor to Castro, secretary-general of Libre, and the de facto power broker of the administration. On Monday, he said the attorney general election was stalled because Congress is "protecting drug trafficking." Since the return of the Castro-Zelaya family to the presidency, Zelaya has also branded anti-corruption critics as coup-mongers.
Observers have likened the stalemate and shadow of partisanry in the AG election to a divvying-up of the pie in Congress instead of an objective evaluation of fitness for office, similar to the Supreme Court nomination in February. In July the U.S. State Department sanctioned Liberal Party leader Yani Rosenthal, formerly convicted of money laundering, for having "manipulated the results" of the Supreme Court selection.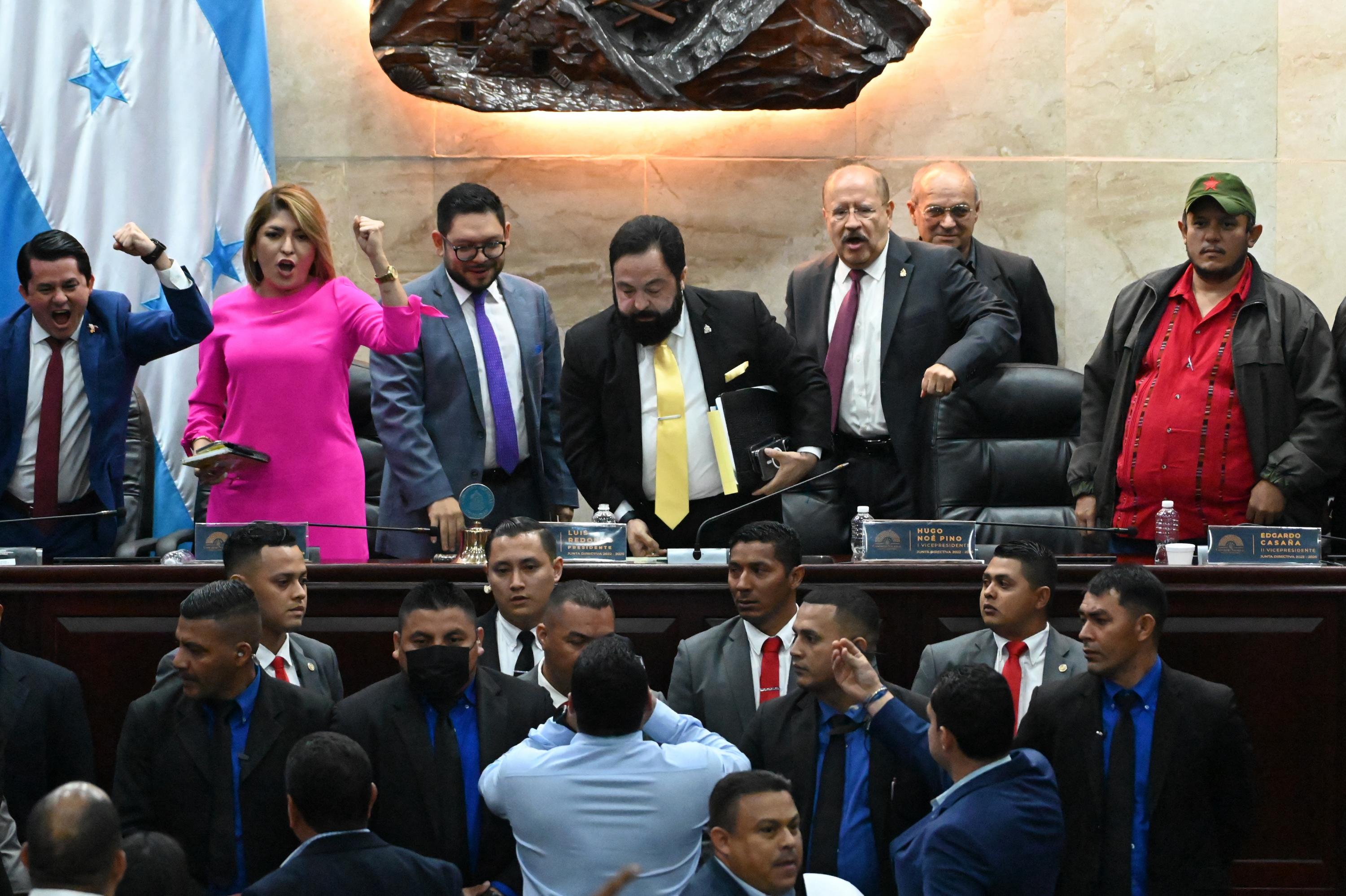 "Congress has floated the notion of appointing not only an AG and Deputy AG, but also adding a third position of AG Administrator, as a way of appeasing the three major parties," wrote the Washington Office on Latin America (WOLA) on Aug 30.
"It's a simple rumor," Edmundo Orellana, the Castro administration's former Secretary of Transparency and the Fight against Corruption who was involved in the government's CICIH negotiations, told El Faro English.
WOLA Central America director Ana María Méndez said that "there is a design error in the system: the technical evaluation [for AG] uses criteria like "suitability" or "professionalism," which contribute to the dynamics of partisan politics… In the end, everything is translated into political negotiations, and that is the current impasse."
What is there to hide?
If the attorney general selection is a hill, then the mountain is the future installation of the CICIH, which will work closely with the Public Prosecutor's Office. At the behest of the U.N. in early August, the Libre-led Congress struck down laws that have severely hamstrung anti-corruption work, like a 2019 bill approved to delay embezzlement probes for years.
"The possible installation of the UN-backed CICIH depends on the Honduran justice system maintaining basic conditions of independence and commitment in the fight against corruption," stated a coalition of six regional human rights monitors in June. "[T]his [attorney general] election process must be carried out free of undue interference."
The U.N. and Honduras signed a memorandum of understanding in December to establish the CICIH. That same month, the Castro administration imposed a state of exception modeled after that of Nayib Bukele in El Salvador —and still in effect nine months later— suspending constitutional rights, purportedly to fight extortion. In April, Castro agreed to allow U.N. experts to come to Honduras in an advisory role.
But during the visit in July, the Honduran government publicly upbraided U.N. resident coordinator Alice Shackelford —"The politicization of the U.N. is unacceptable in Honduras!" tweeted Castro— for attending a press conference held by the widely respected civil society National Anti-Corruption Council (CNA).
CNA director Gabriela Castellanos had briefly fled the country in June, citing threats against her and her family after the organization published a report on nepotism in the Castro administration.
"President Castro has made very worrying statements from her official Twitter accounts about the attorney general election," said Méndez of WOLA. "It's clear that there are interests at play in order to see which candidates will protect those privileges."
"Legislators investigated for or accused of corruption are panicking," underscored Edmundo Orellana. That goes for each of the three largest parties, including Libre. "On the issue of the regulation," he added, referring to the Libre nominee's partisan affiliation, "yes, it's being violated."
The Public Prosecutor's Office has carried the stain of de facto leadership for five years. Attorney General Óscar Chinchilla was reelected by Congress in 2018 —one year after Juan Orlando Hernández took a second term in a contest marred by fraud— despite a five-year limit on the terms of attorneys general in Honduras.
Disrespect for term limits is a path winding through Central America: Nayib Bukele plans to illegally run for reelection next February, while the magistrates of Guatemala's Supreme Court of Justice —various of whom have been accused of corruption— should have left the bench four years ago, in 2019.
Adding to the irony is the fact that the coup d'état that deposed Manuel Zelaya in 2009 occurred while he promoted a referendum on his possible —and unconstitutional— reelection.
As Honduras continues to court international support for its stated anti-corruption agenda, they face the quandary of whether to continue trudging against the regional grain.
---
This article first appeared in the September 8 edition of the El Faro English newsletter. Subscribe here to tune into Central America.