'Not a single one. We haven't been able to free one person,' admits a public defender who has handled the cases of hundreds of accused people in recent months. A glimpse into his day-to-day life helps explain such a colossal failure.
His desk is overflowing with papers. In the decade that he has worked in the Criminal Unit of the Public Defender's Office, he has never seen his desk stacked as high with case files. He defends those unable to afford legal counsel with the mandate to "assure all necessary guarantees" of the accused. He says he is unable to do it in the current circumstances. He requested anonymity out of fear of losing his job.
After the gang massacre of 87 people committed on the last weekend in March, the Bukele administration called for a 30-day state of exception that has now been extended three times. Under the measures, the rights to privacy of communications and freedom of association have been suspended. Authorities can also hold arrestees for up to 15 days before their first pre-trial hearing, and many do not see a defense attorney before stepping into court for their bail hearing. The right to "effective defense," which entails individual attention by an attorney during that time, has also been suspended.
By July 4, authorities claimed to have arrested over 44,000 people in a country with over 36,000 people already imprisoned. In June, Amnesty International reported that the measures have saddled El Salvador with the highest incarceration rate in the world: In a country of approximately 6.5 million, over 1,100 people per 100,000 inhabitants are now behind bars. That's just over one percent of the population in a country with already overcrowded prisons.
Most of the detained and their families are turning to the Public Defender's Office, the state institution tasked by law with providing legal defense to those who cannot afford it, in a fleeting call for help.
The public defender and his colleagues are on the receiving end of this machine of detentions and convictions. Whereas before he took on 45 to 50 new cases in a month, under the emergency measures he grew accustomed to seeing 60, then 70, and as many as 95 new case files in a single day. With the exponential growth in cases has also risen the number of desperate families that he receives in his office. "We can no longer even keep track of all the cases," he says. The Public Defender's Office did not respond to requests for comment for this story.
The state defense attorney is drowning in an institution that was already collapsed before the new measures. His days are a snapshot of the chaos provoked by tens of thousands of arrests during the state of exception.
Tuesday, April 19, 2022
It's noon. The public defender is sitting in a hearing chamber in front of almost 200 people detained in the first days of the state of exception. As the detained come and go from the room he can barely tell them apart. He flips through the hundreds of pages that he separated into three chunks of yellow folders. The contents of those sheets will determine whether any of them will go free that day. It's his first day of pre-trial hearings since the state of exception started, and he hopes to secure the release on bail of 15 of the 200. He has brought background checks, work letters, property contracts, and family references, all documents with which he hopes to argue that some of the detained can await trial at home, without risk of fleeing. He pauses. The judge calls for a recess.
Every new case file brings with it a crisis to be resolved by one of the 263 attorneys employed by the Public Defender's Office. A file could include just one person accused of a single crime, but under the state of exception it's most common for files to span the cases against hundreds of people. That's why the public defender stubbornly insists on the importance of documents to help people get out on bail; they also help him focus on the individuals in the hearings.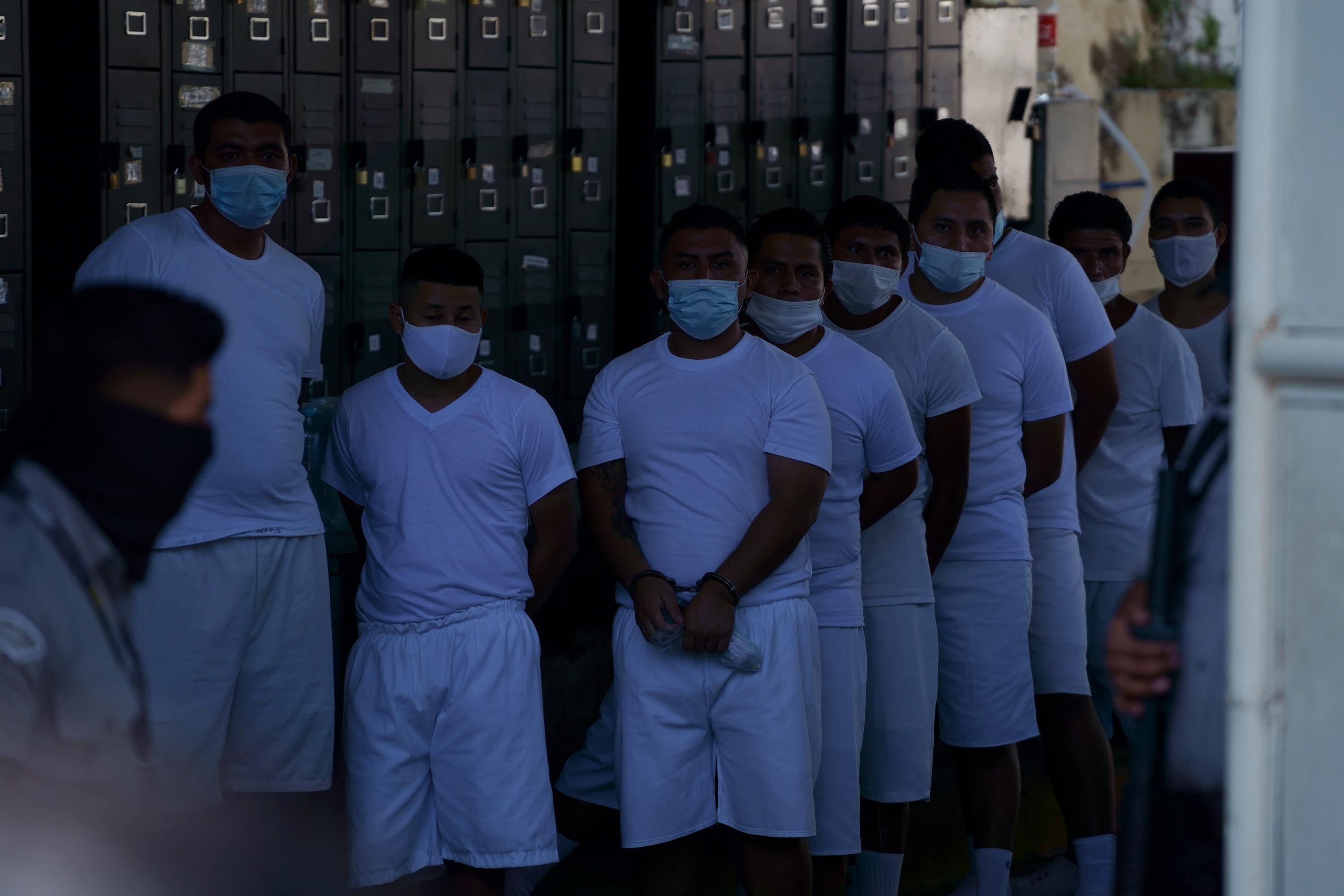 At 8 p.m. I receive a voice note from him. He says none of those he defended today were freed, not even the 15 that he had hoped. Under the state of exception, that has become a constant: Almost nobody walks free from their first hearing. The arrested will spend up to six months in prison during the pre-trial evidentiary phase.
—Nothing happened, nothing. Today I confirmed the frustration of many of my colleagues: that the role of the public defender has become practically decorative. I came ready with arraigos [documents to argue for bail] but the judge went to every length to discard everything.
The defense attorney insists that he presented all kinds of documents to argue for his clients' release on bail: mortgages, work letters, electricity and water bills, marriage deeds, paternity and maternity letters. None of that allowed him to argue successfully for alternatives to detention. Judges do not even minimally consider documents presented before them because granting bail would mean signing off on such measures amid the president's "war against gangs." Anyone crossing him could end up removed from the bench or transferred, like the case of Judge Godofredo Salazar, who President Bukele accused online of being an "accomplice of organized crime."
Online government propaganda mostly shows men with gang-related tattoos, indifferent to whether some of them have already completed prison time for their crimes or have left the gangs through their membership in Evangelical churches. Thousands have been arrested on a police officer or soldier's mere suspicion of gang membership or, as the police union claims, because the leadership imposed daily arrest quotas.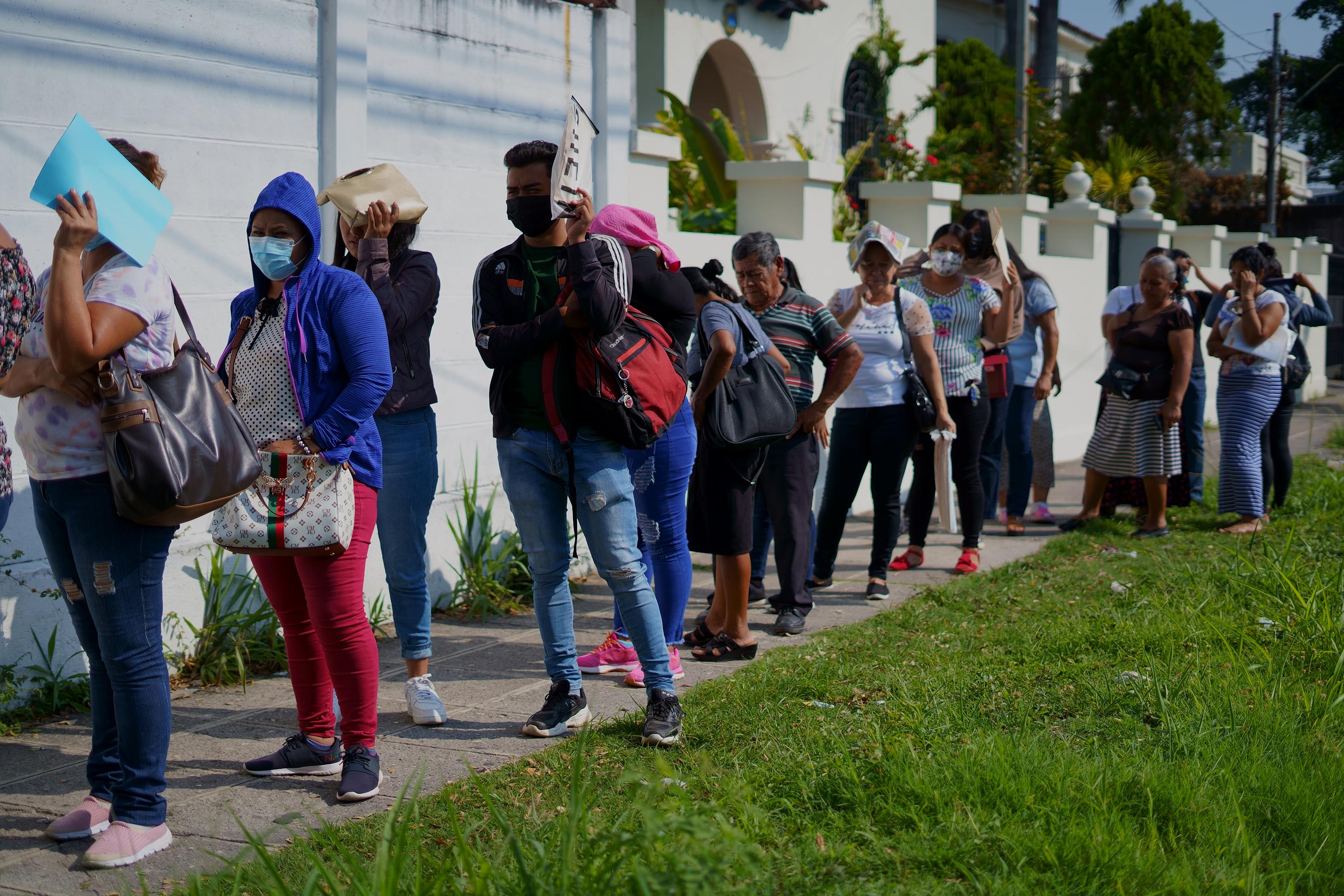 Hundreds of arrests have led to social media campaigns demanding their freedom. To name just a few: #JusticiaparaLuis, #JusticiaparaKevin, #LiberenAMarvin, #LibertadparaGeovanni, and #JusticiaparaMilton. Authorities have swept up even those suspected of "collaborating" with the criminal organizations, including trade unionists, human rights advocates, first responders, students, street vendors, and small business owners. 
It appears that merely living in gang-controlled areas has become synonymous with criminality. The public defender offers an example:
—Let's say the police detain someone. They check their phone. There's a message from someone, not necessarily a gang member, who says, "Hey, bicho [street slang roughly meaning "homie"], there goes the jura [slang for police]." When you live in high-crime neighborhoods, people send those messages. Anyone would thank you for letting them know the police are coming, because they'll only show up to beat you. But from that moment on, that message will be used as proof of gang ties. Prosecutors will say, "Here are messages in gang vernacular," or, "We suspect he's collaborating with the gangs."
—I know there's a risk in just being here, talking with you —the public defender told me—, but if I don't talk, who else will?
Wednesday, April 27, 2022
Today marks 31 days under the state of exception. The police are celebrating on Twitter having "taken 19,720 criminals off the streets." The legislature is poised to extend the measures for another month.
The public defender says that he spent four hours pushing from one rapid-fire interview to another. He received 200 men in his office, split up into groups. They entered wearing an all-white uniform of shorts, T-shirts, and crocs — the uniform of detainees. When they arrived, he explained that they are under investigation and that after 15 days they will attend a pre-trial hearing. It's a message that he repeats almost mechanically, over and over.
For those two weeks, the state prohibits even the families of detainees from knowing where they are being held. Sometimes even after the 15 days are up the families receive no information.
David Ortiz hasn't seen his brother since April 13, when he was arrested on his way to work. He has no idea whether his brother has eaten or been able to change clothes. In the first hours of his detention, he paid $15 to send him breakfast, lunch, and dinner for the two days that he was kept in a holding center. Now he can't find him, but he suspects he is in Mariona Prison. Everywhere he goes he receives the same reply: "We don't have orders to give information to anyone." The opacity has played out in scenes of confusion and desperation outside of detention centers, with people sleeping in the streets in the hopes that their relatives will appear outside the facilities.
The Lutheran human rights group Cristosal is one of the leading organizations working to reveal abuses during the state of exception. Cristosal has called the cases of families with no information on the whereabouts of detained relatives instances of "enforced disappearance" by the state, with all the memories of the civil war that the term invokes. David Morales, former human rights ombudsman and attorney for Cristosal, compares it to what during the armed conflict was called a "disappeared detainee." "In the 1980s," he says, "there were thousands of presumed extrajudicial killings and victims who were never found."
Friday, May 6, 2022
Three weeks have passed since we last spoke with the defense attorney. I have various questions to ask: Is one public defender capable of representing 300 people in a single case? Do they handle detailed information on each of the people they represent in a hearing? Are they able to meet with the families of each detainee to collect information of use in court?
—Impossible. All of that is impossible —he says—. Just one case leaves you drained. It's not a legal issue, but a human one.
He describes the hearings as a scene of widespread exhaustion, from the court aide transcribing the mass hearings and the judge's secretary to the defense attorneys working the case who know they will achieve nothing because they haven't even seen the evidence against their clients. Often public defenders throw in the towel before hearings begin, aware that they are facing off with another arm of the state —the Attorney General's Office— that easily imposes itself.
—In the end, we've become a justification or illusion that a person received a defense —the public defender laments—. They're trying to give the whole thing a veneer of legality.
He explains that mounting an effective defense is near impossible when proceedings have been declared sealed, when it's unclear when and where hearings will be held, when both families and attorneys are denied information, when the Public Defender's Office is supersaturated with cases. Organizations like Cristosal agree.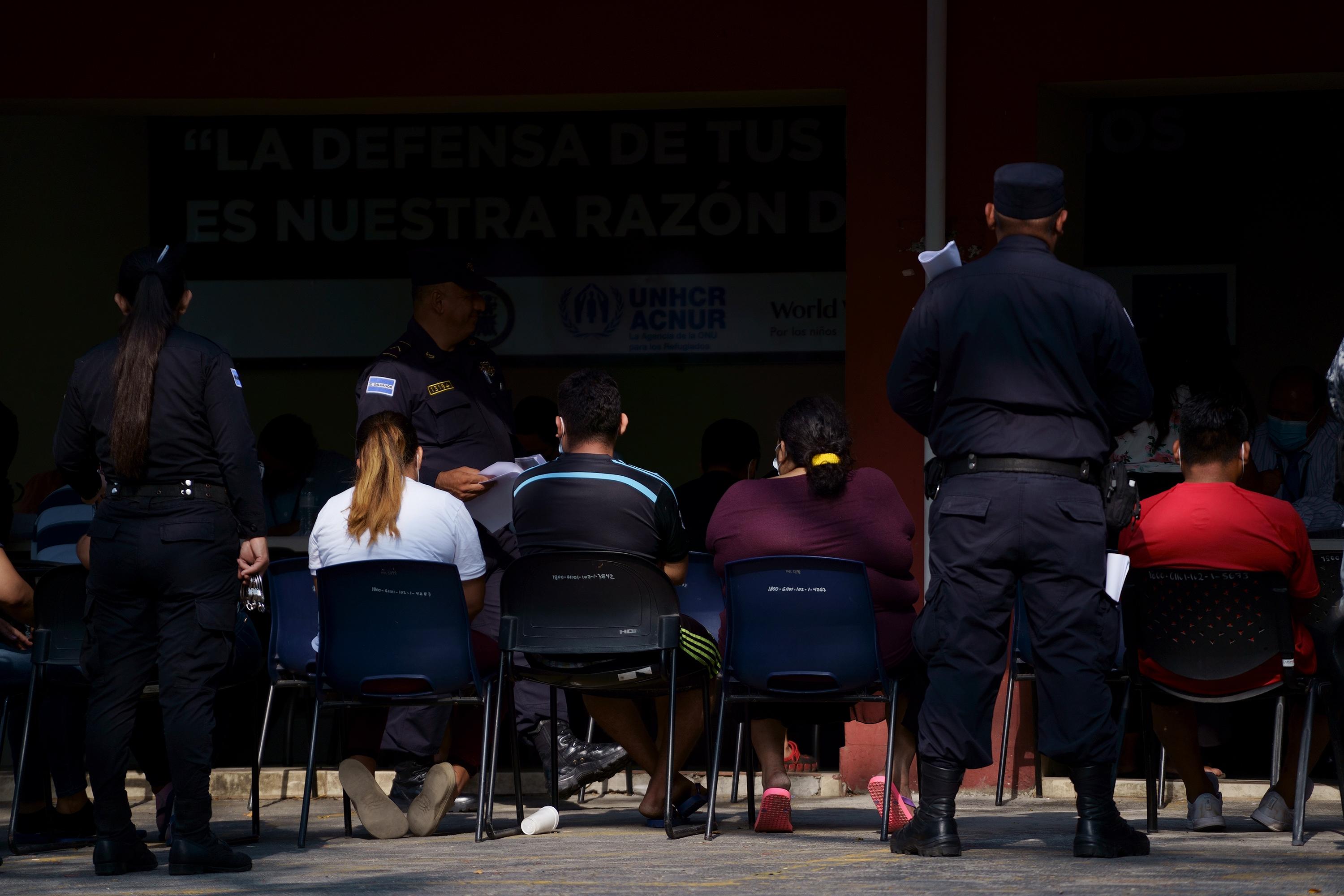 "There is no legal framework for the detentions, and there are no constitutional guarantees," says Samuel Salavarría, legal aide at the human rights organization Azul Originario. "Judicial security is lost, as are the assumption of innocence, the principle of legality, and the principle of retroactivity of the law in favor of the accused."
The public defender says that it is clear that a good part of the detentions thus far were carried out without prior investigation by the National Civil Police or the Attorney General's Office. He believes that the state of exception has further fomented an "inquisition mentality" that already existed from prior anti-gang offensives. Today, he explains, the state has been endowed with a power that it has always wanted: to capture first and investigate later.
Wednesday, May 25, 2022
Today in the evening the Legislative Assembly approved a second extension of the state of exception. Thirty more days. At this point, the public defender says the burdens to criminal defense under the emergency measures have become commonplace. He blames the police for the "disorder" caused by arbitrary detentions, and by prosecutors and judges who have become mere pasapapeles, or rubber-stampers of foregone conclusions. They take no responsibility out of fear, he claims, just as there is also fear among many defense attorneys and in his office, leading them to work in automatic.
He sends me a voice note expressing his frustration:
—There's a case where everything points to an error by the police, a completely arbitrary arrest. We explained the situation to the judge, but nobody wants to take responsibility, out of fear. That's why they disguise their resolutions as jurisprudence and move on.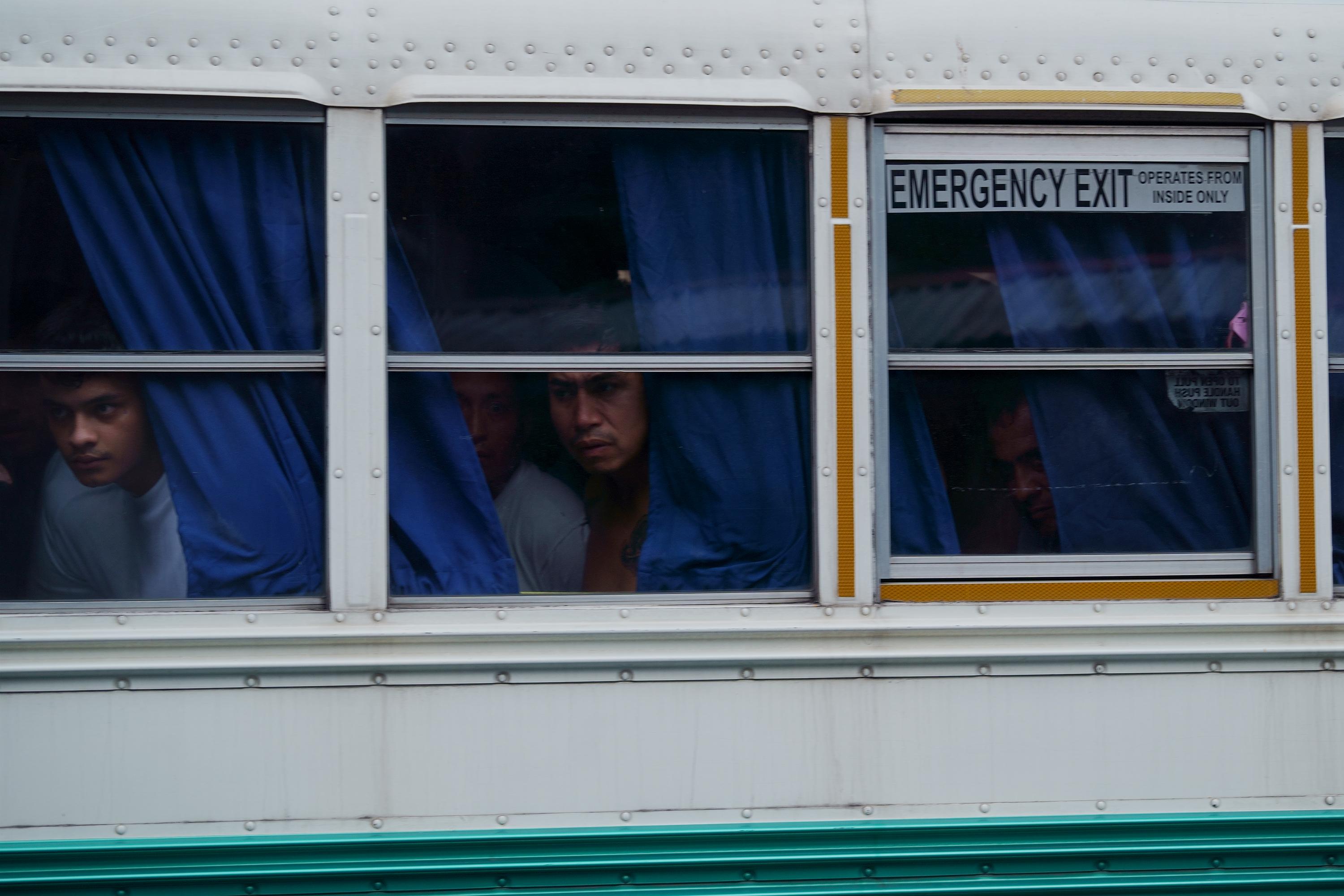 The arbitrary arrests are becoming more evident, and only few are securing their release. At the beginning of May, authorities reported that only one percent of those detained had been released due to "errors" during their arrest. At the time, they admitted that 168 people were freed because prosecutors determined that they had no ties to gangs.
Behind these few releases, the public defender sees a "strategy of legitimization in the public eye: If I free them, I give the impression that I'm doing my job objectively."
For the defense attorney, one unanswered question is how to secure such a release. He says it could be the result of prosecutors verifying their identity, or of pressure from civil society or "calls from up top" asking for their release. But it's a fact that for someone to be released, it must happen before the initial audience, when pre-trial detention is determined. After, securing release is a tall order.
—Up until now, no specialized judge has taken on the responsibility of letting somebody go free.
Wednesday, June 1, 2022
Tonight President Bukele gave his third-year address. "We're very close to winning the war against the gangs," he said on national television.
The government has intensified its offensive: "We won't stop until we eradicate the gangs." The message is everywhere in El Salvador, scrawled on billboards and social media and placed in radio and television ads. The Ministry of Justice and Security asks people to call in with tips for "capturing more terrorists." The government estimates that there are 70,000 gang members in the country.
Today authorities report the arrests have risen to just under 40,000 during the state of exception. In just two months, the prison population has doubled. Over 31,000 of the detained have already passed through their first hearing and been placed in pre-trial detention. Amnesty International has accused the Bukele administration of committing "grave human rights violations" that could lead to "international criminal responsibility." Cristosal is talking about "crimes against humanity."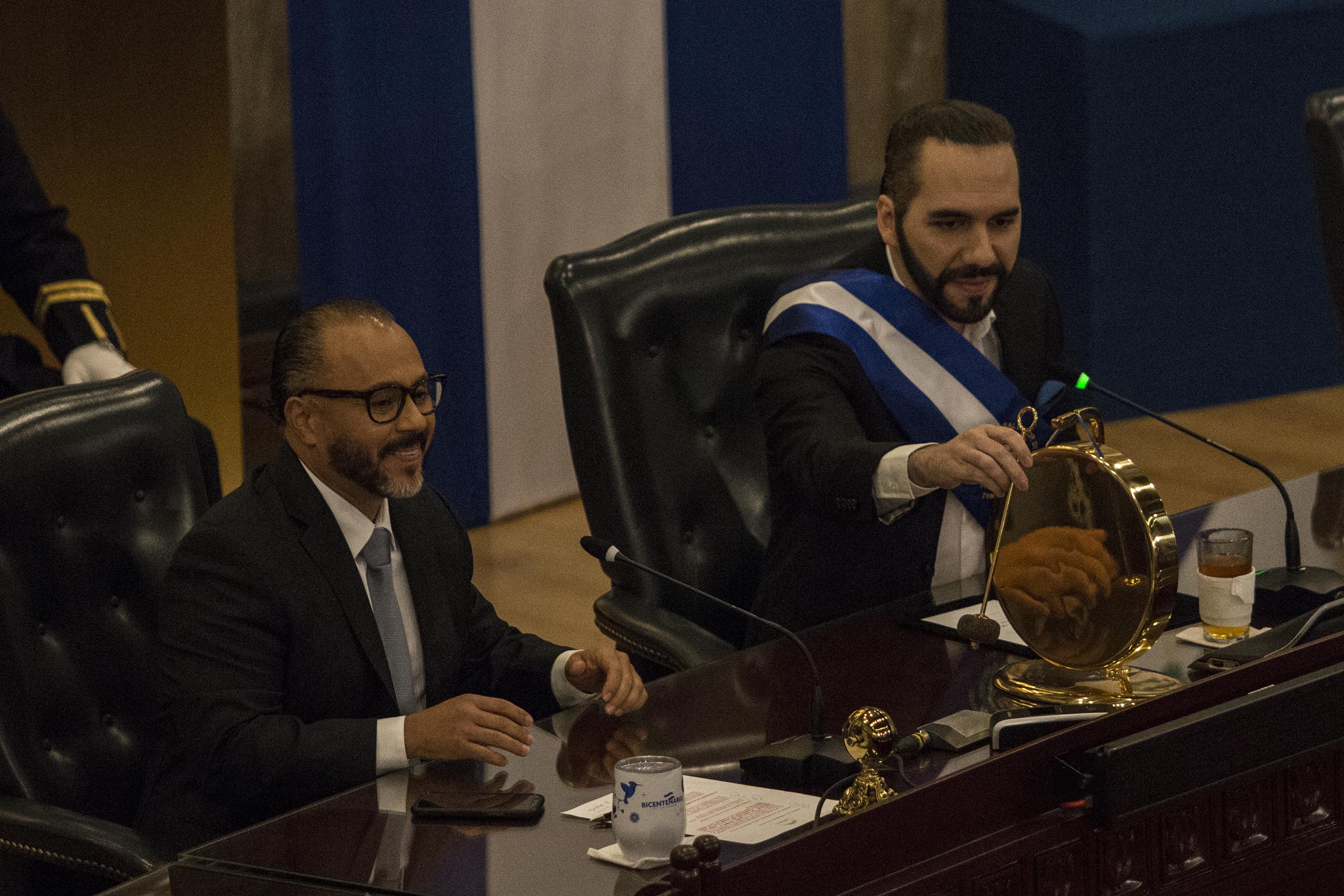 In the first month of the emergency measures, five legal observer organizations received a total of 338 reports of human rights violations. The Central American University Human Rights Institute (IDHUCA), Foundation of Studies of the Application of the Law (FESPAD), Azul Originario, Passionist Social Services (SSPAS), and Cristosal issued a joint statement reporting that more than 70 percent of the cases they received constituted an arbitrary detention. Two months later, they reported 1,173 complaints.
Juan Pappier, senior researcher in the Americas Division of Human Rights Watch, asserts that they are also gravely concerned about in-custody deaths. On June 29, Cristosal reported that it had confirmed a total of 54 deaths.
Conditions are further deteriorating in the Public Defender's Office. The defense attorney has lost track of how many people cry in front of him, claiming they can prove that their sons are innocent. He says that from experience he can tell which are truly sobs of desperation. He, too, is running out of options, but is continuing to present whatever he can in favor of his clients, mostly out of stubbornness. He says his colleagues ask him: "Why are you doing that? You're burning yourself out for fun."
—Have you secured alternatives to detention in any of your cases? —I ask.— You, or anyone on your team?
—Not a single one. We haven't been able to free one person.
*English version by Roman Gressier