For El Salvador to receive a $1 billion IMF loan, it will "require some recalibration of policies," IMF spokesperson Gerry Rice said at a press conference on Thursday.
The statement comes days before a delegation of Salvadoran officials — including Treasury Minister Alejandro Zelaya, Central Bank President Douglas Rodríguez and Vice President Hazel González, and Commerce Secretary Jorge Miguel Kattán — will meet with the IMF in Washington on Nov. 8 and 9, according to sources in Washington who confirmed the existence of the meeting to El Faro English. 
The Salvadoran government, which has taken on debt that is close to equalling the size of the country's annual GDP, says it has gained millions of dollars through its bitcoin gamble, and this week it started to build a $4-million veterinary hospital with these profits, but has admitted that it needs the IMF loan to be able to fund next year's federal budget. 
Sources in the Salvadoran administration confirm that to facilitate the agreement with the financial institution, Bukele's government made important cuts in October to the 2022 budget at the last minute. "Progress has been made," Rice said Thursday, referring to ongoing discussions with the Salvadoran government since April, when the almost done deal fell through after Bukele's party illegally ousted top judges and the Attorney General on May 1.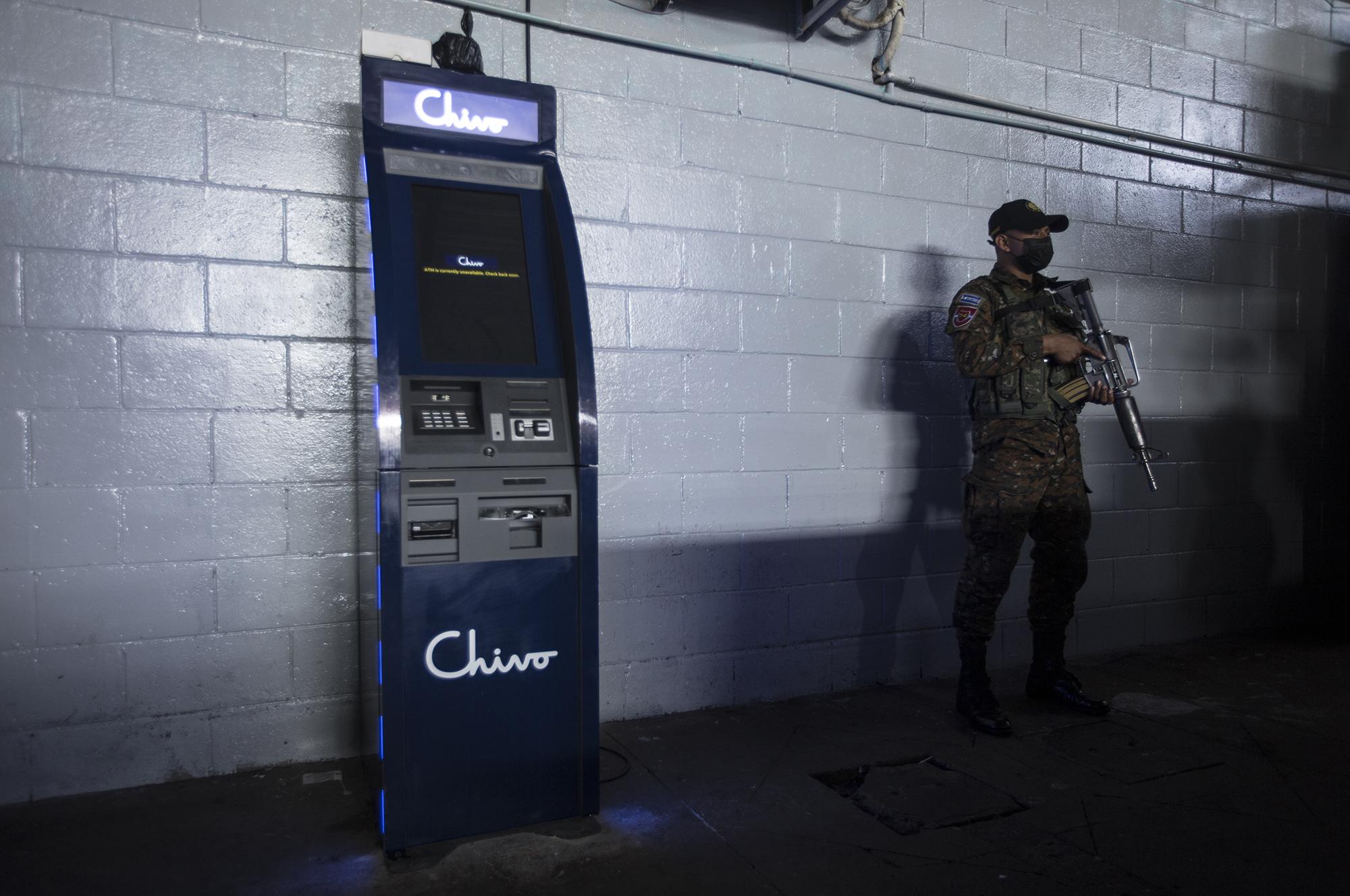 Central Bank President Rodríguez told Bloomberg in October that he doesn't believe the adoption of bitcoin as legal tender last September will affect IMF negotiations. But the IMF has previously indicated otherwise. 'It raises a number of macroeconomic, financial and legal issues that require very careful analysis,' Rice said in June. 
Although Rice did not directly mention bitcoin in his comments Thursday, the Bitcoin Law will likely be a major topic of discussion during the meetings next week in Washington.
Civil society organizations in El Salvador and the United States have also pressured the IMF in recent months to condition the agreement on the Salvadoran government's commitment to transparency and democratic guarantees. It's still to be seen the level of pressure that the Biden Administration, whose relations with Bukele grow tenser every day, decides to exert on the IMF to underwrite these conditions. 
Divide of the Bitcoin Bros
The Bitcoin Law has also sparked debate within the bitcoin community. Alex Gladstein, Chief Strategy Officer of the Human Rights Foundation, believes bitcoin is an "anti-authoritarian technology" but told El Faro that he is anti-Chivo, referring to the government-developed bitcoin wallet, because the government controls it.
"With bitcoin your phone is your bank," he said. "You don't need to go to a bank, you don't need to deal with the government. You can earn and save by yourself without an ID and you can connect with anyone in the world."

He supports the voluntary adoption of bitcoin in places like India, Nigeria, and Russia, but made a distinction with El Salvador's forced adoption. His perspective represents a clear break with the bitcoin influencers allied with Bukele who have blindly promoted the president's bitcoin experiment.
"If you actually want to be your own bank, you need to withdraw to your own control. I think the campaign needs to be 'no to Chivo' [because] Chivo is contradictory to bitcoin," he said. "Chivo is not bitcoin. I think protesting Chivo is a great way of expressing displeasure and fighting the government." In September, opposition to the Bitcoin Law was one of the major triggers for mass anti-Bukele street protests in San Salvador.
Read more of Gladstein's comments on El Salvador's bitcoin adoption and Bukele's authoritarian tendencies in Nelson Rauda's interview for El Faro. 
Water Impact
The bitcoin debate in El Salvador has also extended to the environment. El Salvador is already one of the most water-stressed countries in the region. One of these water-scarce communities is Berlín, in eastern Usulután, near a volcano where the country harnesses geothermal energy. Bukele has started using this energy for bitcoin mining, an energy-intensive process.
Rapidly expanding the country's geothermal energy supply could disrupt the natural water ecosystem, increase seismic activity, or contaminate the soil and water, Mauricio Sermeño, president of an environmental NGO in El Salvador, told El Faro. 
"If additional production capacity for bitcoin mining is needed, as President Bukele announced, this may require the development of more geothermal energy infrastructure, which could have an impact on the aquifers that supply these communities," writes El Faro's Julia Gavarrete. 
"The rumors that their water supply could diminish are enough to put drought-weary Berlín communities on high alert."
Expanding geothermal energy for bitcoin mining "offers little for the Salvadoran people," writes Jorge Cuellar, assistant professor at Dartmouth College, in a column for El Faro. "In its best iteration, it will yield a temporary bump in people's Chivo Wallets, the government's official bitcoin wallet, or offer employment to small numbers who will maintain the mining operations — custodians, electricians, computer technicians."
"At worst," he continues, "the plan will prove to be public money already wasted, with generational consequences and enormous environmental losses — all for a speculative financial experiment that mainly benefits bitcoin whales and those who do business with them."
Read more about the bitcoin industry's potential role in the Salvadoran town Berlín in El Faro. 
Thanks for reading. If you've benefited from our reporting, please share. You can also fund independent journalism in Central America, for the price of a coffee a month, at support.elfaro.net.