Few organizations can paralyze Guatemala without setting foot in the capital. The 48 Cantons of Totonicapán, a Maya K'iche' Indigenous authority and one of the oldest governing structures in the country, is among them. After the 48 Cantons called for a national strike last July to demand the resignation of President Alejandro Giammattei and Attorney General Consuelo Porras, a coalition of Indigenous authorities, rural development collectives, university student associations, and small opposition parties followed suit, rallying thousands of protestors across the Guatemalan map to shut down public plazas and highways in the biggest manifestations since the 2015 Guatemalan Spring.
Martín Toc, the 48 Cantons' charismatic and ambitious young president, was at the epicenter of it all. At just 36, he rose to national prominence after offering a rousing speech to kick off the strike. An environmental project manager who traveled to Japan in 2011 for a rural development exchange with Ritsumeikan Asia Pacific University, Toc is also finishing a degree in marketing. 
Since the strike, Toc walked a fine line as both a public figure in his own right and the head of an organization that expects its elected leaders to avoid seeking the limelight. The day after the strike began, the 48 Cantons even published a message allegedly debunking claims that under Toc's leadership they had formed a political alliance with the left-wing CODECA, a campesino organization vilified by business elites whose figurehead, Thelma Cabrera, came in fourth place in the 2019 presidential elections. 
In an interview with El Faro in his office alongside his family's construction equipment shop and restaurant in the rural canton of Paxtocá, Totonicapán, some 115 miles from Guatemala City, Toc acknowledges that he is thinking about his future career in national politics and doesn't rule out the possibility of competing in the 2027 presidential race, when he's over the minimum age of 40 years old.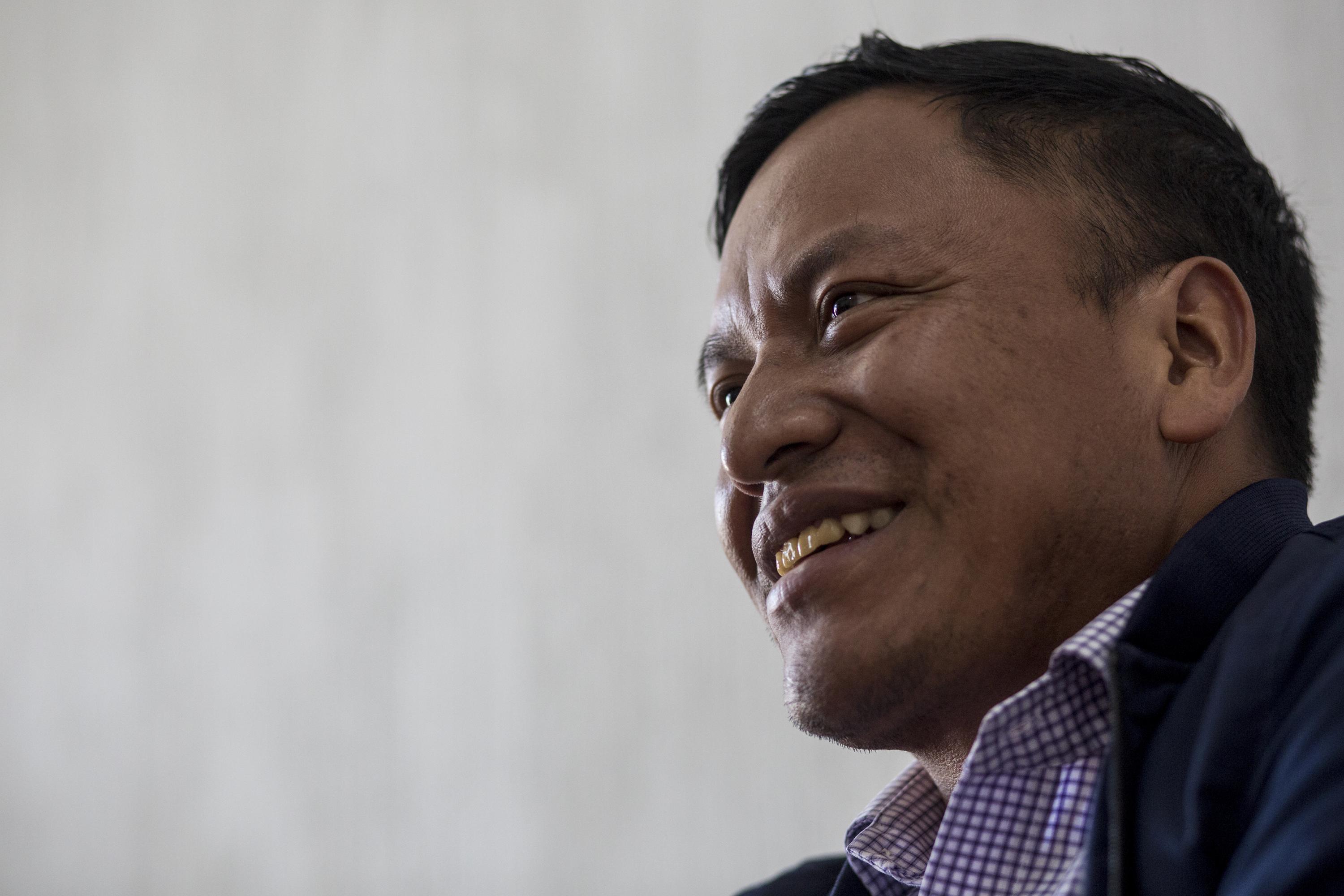 Five months have passed since the strike, and Giammattei and Porras have weathered the political storm. Toc dismisses the notion that the strike was a failure, arguing that the 48 Cantons are playing a long game of national alliances. He says coordination between Guatemala's Indigenous communities, representing half the population and composed of 22 Mayan peoples, as well as the Xinka and Garifuna peoples, is at a turning point. "The people are rising up. There's a cohesion," he claims, adding that, in his view, Guatemalan civil society should focus on propelling political change through the 2023 elections.
Their strategy of prioritizing local interests comes from hundreds of years of experience. The 48 Cantons have existed for over three centuries outside of the framework of Guatemalan law, and with minimal presence of the state. Totonicapán, home to just over 100 thousand people, is the highland seat of the small but most population-dense department outside of the capital. The Indigenous authority administers the municipality of the same name, including sacred communal forest, rivers, hotsprings, and roads spanning 100 square miles, as well as the municipal public works, records, and courts.
When the 48 Cantons blocked off the Inter-American Highway in October of 2012 to protest a hike in the price of electricity, the Army killed six protestors. Eight soldiers and one colonel were indicted for the extrajudicial killings, but the case — nicknamed after the Alaska Summit, where the massacre occurred — remains open. "We don't want them to favor us, but to enforce the law," Toc said. "They're teaching many to disrespect the rule of law, and that you can evade justice."
By tradition the leadership, elected to one-year unpaid terms, eschews partisan politics and mainstream left-right ideology, and seldom wades into national conflicts not affecting local interests. When the time comes to defend their interests, the organization carries considerable political clout; for decades they helped kill successive proposals for a national Water Law, arguing that the central government would wrest control of water supply from local authorities. It's no coincidence that Totonicapán is the only municipality in the country to not pay property tax.
On New Year's Day, Toc transferred the presidency to his successor, radio host Geovany Rosales. It's early to say whether the transfer is for Toc a loss of clout or a liberation. In a country lacking new leadership, there are those who see in him a presidential candidate capable of binding together the votes of Indigenous communities, urban youth, and middle-class progressives, and he knows it. 
Multiple sources affirm that Toc also attended private meetings in the second half of 2021 with the Coordinating Committee of Agricultural, Commercial, Industrial, and Financial Associations (CACIF), Guatemala's largest and most powerful business association that has publicly backed Giammattei and Porras, to discuss the country's political situation. Toc declined to comment on the talks. 
He says he'll write a book about his year at the helm and doesn't shy away from mentioning the allure and challenges of leading a polarized country. "Wanting to be president of a country won't be a matter of, 'great, now I'm president and I have absolute power,'" he says. "I'd be lying to myself."
For the 48 Cantons, what does it mean to exercise power?
The Communal Assembly [of Totonicapán] holds the true authority, and the people are superior to the law. The Communal Assembly decides to abolish or remove any norm for our communal living. We can install a norm today but tomorrow the Assembly can revoke it. As the word says, the power is with the people.
In the Guatemala you seek, how should a local government interact with national institutions?
There has been respect where even the Public Prosecutor's Office of the Judicial Branch has taken a stance of not interfering much in our decisions because the decisions made here come from the Communal Assemblies. Now the challenge is more to consolidate ourselves as communal authorities. If the government and state institutions want to support us, then they can do so, but without pre-conditions. The good thing is that in the community we have our own resources. In the Mayor's Office of my community we have accomplishments, but thanks to the community's resources.
What are some of those projects?
We bought a well, a new water pump, repairs of water lines are underway, some improvements to paths, and machinery used to clean the roads. Some sectors are contributing 300 quetzales [about $40 USD] per person or family. We don't depend on the support of any external entity, but we're also not a legalized institution. We audit and organize ourselves in our own community. The community makes sure that we work in their interests, and that makes us sometimes less active in national and political activism. When we achieve consensus is when we attend protests and mobilizations. But that makes us a little bit slower because we're a big machine.
Within that consensus, what are some local issues that also have national reach?
High costs of electricity and mandatory transportation insurance pressure us a lot. Or, for example, the famous Water Law that hasn't passed. While some aspects of the law would be beneficial, not for Toto. I was elected to look out for my community's development. If you don't take care of that part, then you run the risk of the community refusing to validate your service. And that's where my family would say, 'We've gone a year without you earning any money for them to annul your service.' Sometimes I wonder what to do so that things will be in the national interest. Sometimes the problem is that the burnout is so great that you get tired and focus on your community work. We haven't been very radical. I think if we were more radical we may have national achievements.
Radical in what sense?
We're not leaving until you give us what we want. For example, lowering the price of electricity, or the constitutional reform a few years ago. Now the idea is to influence the national budget. We're not experts in fiscal policy but we need to find allies who are experts and who we trust. That's where I begin to understand the importance of real national cohesion where we get together and whoever is the expert in a given topic leads the process. But meanwhile, let's continue consolidating our peoples. By going to the Public Prosecutor's Office or to Congress, we are still believing. I tell the [Indigenous] authorities that if we didn't believe in those institutions, we wouldn't even pay attention to them in our territories. We're still showing up to knock on the door of the Public Prosecutor's Office, but what if one day we see it isn't necessary?
What changes would you make to the national budget?
First, the point that interests us is the mandatory school insurance. They should eliminate it. They should focus the budget on the vaccine, the pandemic as an axis of investment. Also, the debt. How is it that the internal debt is more expensive than the external? There are loans that haven't been spent but that we're paying the interest on. Why is it mandatory for the budget to increase? It's not responding to a national strategy. It doesn't tell me that the country is preparing to export mangoes, for example. It doesn't tell me that they're going to reinvent education in line with global demand. I don't see where in the budget is the strategy for the country's infrastructure.
How far would the 48 Cantons go for the foundation of a plurinational state?
We already are a plurinational state. I know we'll debate with the brothers and sisters who are fighting for the concept, and maybe they're using it more as a political banner. I think the message is for us all to connect with their roots and feel comfortable in our communities. If we all strengthen our communities, then we already have a plurinational state. And when we come together, then we come together as peoples. There's no other way. When you ask someone for your rights, you're handing them your freedom.
What does development mean to you?
We see it from the perspective of collective benefit. It makes us all live in order and help each other to get ahead, but within the collective the individual is respected. The structure of the community offers security for the entrepreneur. For example, if you walk through here you see no police. The communal authority provides security to the community. For us, that's the concept of development: a space where you feel part of a system. The next step of development is for the communities themselves to start generating their own resources: energy, food. That's the future.
How do you perceive partisan politics? Do you identify with any current movements?
As a rule, we don't identify with political parties. In Paxtocá we live in two systems: our own system and the individual freedom for an individual to make a political party. There has been an effort to reconsider the possibility for 48 to enter into politics but people think that it's not healthy for us. What will I do in 2022? That depends on Martín Toc. I won't be 48 Cantons anymore. If I decide to emerge into politics, that's my decision. The representation is very conservative, and the ancestors have kept it that way for a reason.
Do you identify with other Indigenous movements in the hemisphere?
The only thing we have is a line of coordination with Indigenous authorities that teach us how they improved their community development. Maybe there will be reform in the near future. There are mayors who have asked why 48 doesn't promote a political party. That's step by step. If we're not consolidated, we run the risk of having things go poorly for us. The system is powerful in disappearing things that worry it.
In what sense?
The system absorbs or destroys leaders who seize the moment to position themselves. When we enter the system, we fall into the practices of the system. Many now fall into the trap of campaigning like conventional politics, where we only live a façade. If despite getting to know me for who I am, people still want to vote for me, then that's fine by me.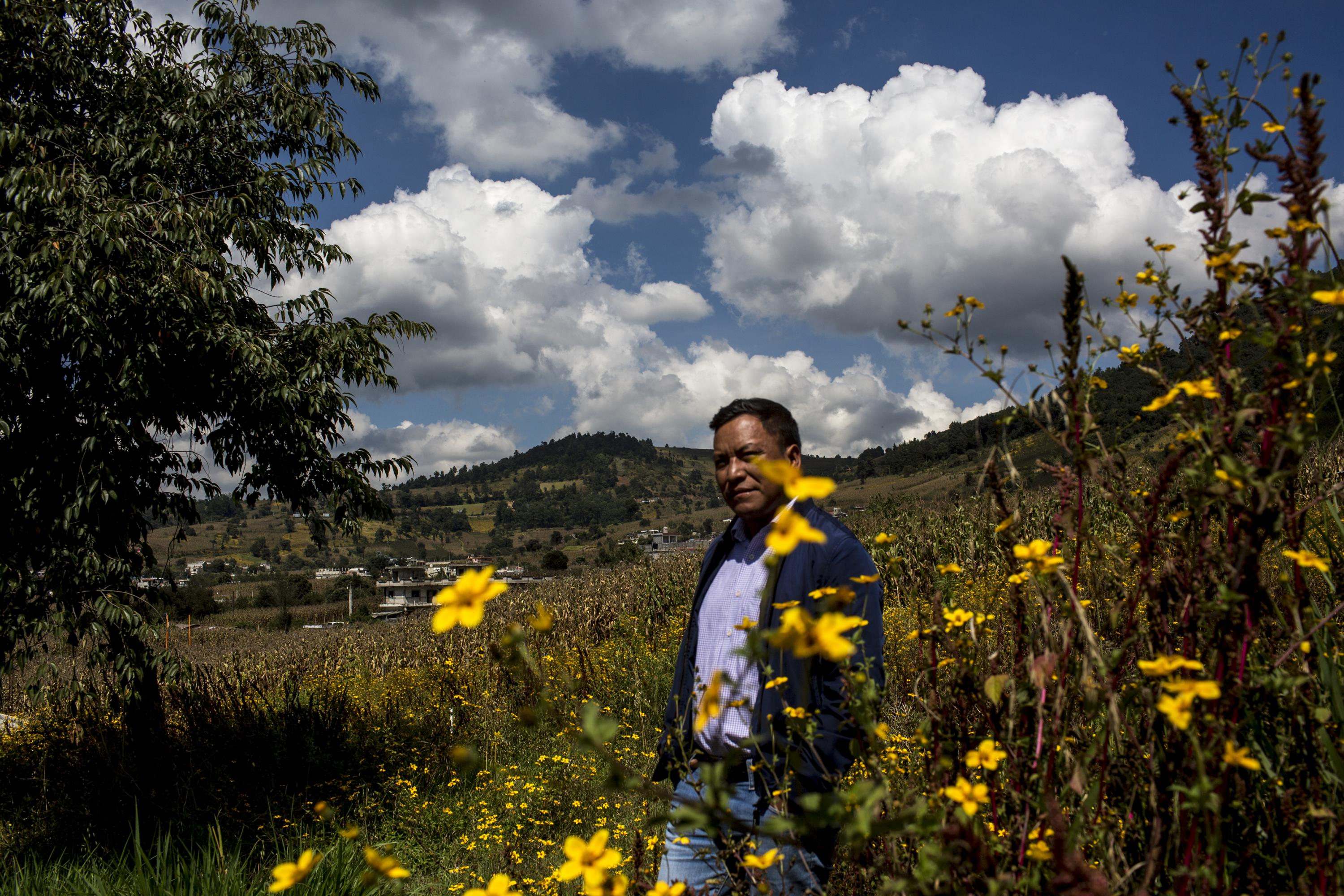 If we Indigenous people were to take the presidency, I'm worried we would generate a false conception [of power] and fail at the helm. That's why when they talk about me as president, when we go to the territories with the Indigenous authorities, they're in resistance. You arrive as president and the other sector here is talking about economic development, and about needing a competitive country that fosters foreign investment. But it just so happens that here we don't want that. How will I manage these opposite poles? That's where you think, this whole deal of wanting to be president of a country won't be a matter of, 'great, now I'm president and I have absolute power.' I'd be lying to myself.
Do you want to be president of Guatemala?
In 2021, I focused on my community service. As for politics, I'm still thinking about whether it's the path I should take. I understand that current events and the media positioned me, and that people have generated expectations about me, but I have to really think about it because it is a sacrifice and requires resources that I don't have. After serving ad honorem for a year, you are left without resources, and you have a family. That's why it's important to make a real decision. If at some point I were to decide to participate, the challenge would be forming a team around me of people open to the possibility. These days, at the start of 2022, are the time to meditate and think about what comes next for me.
Do you have an early idea of potential allies?
For now I'm in the phase of researching and getting to know the current movements. The most important thing is to see how to bring in not only political parties, but also journalists, businesspeople, and Indigenous people. In building a country, the political aspect is an important component, but it's also important to pull in all sectors — to also think of scientists, mathematicians, engineers, environmentalists — in order to design a governing platform that responds to the needs of the current climate crisis and globalization. In terms of economic development, we're very far behind, but we also need to go to the root issues: malnutrition and the strengthening of Indigenous people's identities. We have a historic opportunity to feel free to sit down at the table adhering to our own identities, but with the understanding that we're part of a country.
How do you see the fight against corruption and impunity? 
As the 48, one of our rules is to always lift our voice and insist on what is right. In our communities they demand accountability and don't pay us. So if they audit me so much, what's happening with the country? If in the community we manage to make do with our own resources, what more could we do with the country's resources? Today, we see what's happening with the Q'eqchi' people [in El Estor]. It's sad to see them send the Army and riot squads. We have to raise our heads and give it our all for this country we all love. As much as 48 might have the goal of not getting involved, the power of the population forces you to continue being that body. The people are rising up. There's a cohesion and nothing left to do but keep insisting.
What should we expect from the Alaska Case? 
Our stance is for them to close the chapter. We don't want them to favor us, but to enforce the law. I worry that they're teaching us that the state's institutions are less relevant every day. They're teaching many to disrespect the rule of law, and that you can evade justice. If the most conservative sector of the country hasn't noticed, I can only tell them that things are going very poorly for governability. If governability is lost, things won't go well for anyone.
In terms of governability, has the Biden administration played a positive role?
We've become dependent on turning to the United States. And if they don't do anything, then we get scared and feel quite violated. We'll thank the United States for whatever they do, but it's Guatemalans' responsibility to move this country forward. Remember that there's no such thing as a free vaccine. They revoked their visas, sure. It's all diplomacy. You'd have to ask them why they support this government. I'm also not going to get into it with a superpower, and you won't hear me as an anti-imperialist. It would be good for the United States government to tell us exactly what they want in return: 'We're protecting the investments of people from the United States.' My great desire is for this country to no longer depend on external help. I told the ambassador [Popp]: God willing, one day we'll be able to help your country. As Martin Luther King said, that would be my dream.