Nicaraguan President Daniel Ortega was the only Central American leader to voice support for Russia's attack on Ukraine Thursday. It makes sense given that Vladimir Putin is one of his only allies. On Feb. 17, Russia sent Deputy Prime Minister Yuri Borisov to Managua to discuss an agreement to increase military cooperation between the two countries.
Managua is no international arbiter, but Ortega's speech — in which he accused NATO of being an instrument of U.S. coup plotting — reflects his distance from the U.S. and European Union. One analyst told El Faro English that Ortega's stance on the international crisis suggests that a window for the negotiated release of political prisoners or other government concessions may be a long way off.
On Wednesday, Feb. 23, the government convicted for "conspiracy" seven more political prisoners: presidential candidates Félix Maradiaga, Juan Sebastián Chamorro, and Arturo Cruz; activists Tamara Dávila and Violeta Granera; former congressman José Pallais; and businessman José Adán Aguirre. The joint trial lasted just seven days.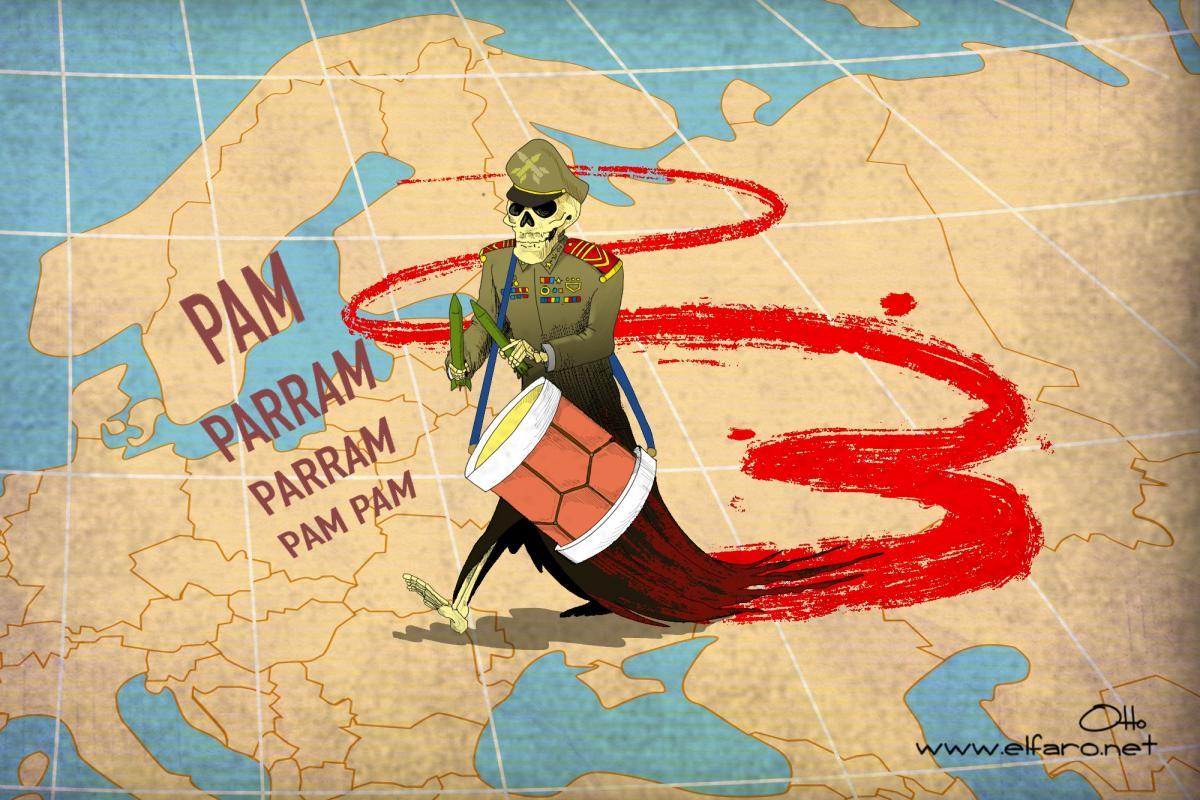 "I want all of this to be documented, what is happening to be written down, so that my daughter and successive generations know what really took place here, so they can understand what happened," said Chamorro in a statement after being convicted. "I am innocent. Only God, history, and my country Nicaragua can judge me."
Their convictions came less than two weeks after the death of political prisoner Hugo Torres on Feb. 12. Torres, a former Sandinista commander and former close colleague of Ortega, participated in 1978 in one of the most important Sandinista offensives, the capture of the National Palace. He risked his life in 1974 to free Ortega, then a political prisoner under the Somoza dictatorship. Family members had denounced that his health had drastically deteriorated and he had been hospitalized.
After Torres' death, three political prisoners who had reported worsening health, including severe weight loss, were allowed to move to house arrest: Former Foreign Minister Francisco Aguirre Sacasa, 77; former Deputy Foreign Affairs Minister José Pallais, 68; and former ambassador to the United States Arturo Cruz, 68.
"Like El Cid, after his death, Hugo Torres will continue rescuing, one by one, the political prisoners of the Ortega-Murillo dictatorship," writes journalist Carlos Fernando Chamorro in partner outlet Confidencial.
Torres' death seemed like a watershed moment. The death brought unwanted national and international attention to the plight of the political prisoners, according to Tiziano Breda, Central America analyst for International Crisis Group. "Ortega is aware that the more he keeps the political prisoners jailed, the higher the cost is going to be," Breda told El Faro English.
But Ortega's response to the conflict in Ukraine suggests this is not the moment when he plans to negotiate. "To the contrary," Breda said. "Ortega's been showing willingness to place Nicaragua in this international conflict scenario between the West and Russia."
No Haven for JOH
Next door in Honduras, a different trial has raised questions about Ortega's long-term strategy. Despite rumors that former Honduran president Juan Orlando Hernández would seek asylum in Nicaragua, he was taken into custody last week after the U.S. sent an extradition request on drug trafficking and weapons charges.
Ortega has offered asylum to other former leaders in the region wanted on local corruption allegations, most notably former Salvadoran presidents Mauricio Funes and Salvador Sánchez Cerén. But Breda argues that offering asylum to Hernández would have caused diplomatic problems with the U.S. — which has already been pressuring Ortega officials through sanctions — and the new Honduran government, which shares some ideological ties to Ortega and may abstain from key votes against Nicaragua in international bodies as the past government did.
Plus, offering haven to a fugitive wanted on international drug trafficking charges would "clash with Ortega's rhetoric of being committed to doing what the country can to combat drug trafficking in the region," Breda said. (Drugs still pass through Nicaragua by land and sea, but as El Faro's Óscar Martínez wrote in a 2012 profile of a Nicaraguan drug trafficker, "the rule of discretion still carries weight.")
Whether weighing his support for Russia or whether to grant asylum to JOH, Ortega only has one criteria for judging his diplomatic relations, explained Breda: "How functional they can be for his political project."