On June 2, 2017, a human trafficker appeared before a San Salvador court to testify against his bosses under the pseudonym "Romero Uno." He named José Bladimir Barahona Hernández, who since May represents the department of Morazán as a legislator from Nayib Bukele's party, Nuevas Ideas, as a leader of a human trafficking organization that charged between $8,000 and $12,000 per undocumented migrant traveling to the United States. Five years later, the Attorney General's Office has not pressed charges against Barahona, but maintains an open investigation into where he got the money in recent years to purchase real estate, cars, and a television station.
In wiretaps conducted from August 2018 to January 2019, prosecutors learned how the network contacted, negotiated with, transferred, and sometimes abandoned its victims in Mexico. Barahona —formerly the mayor of Meanguera, Morazán, with the now-defunct Social Democrat Party— was the only municipal leader named in Romero Uno's 2017 testimony.
A civil court document reviewed by El Faro shows that in August 2019, when Barahona was mayor, prosecutors accused him before the Civil Asset Forfeiture Court —a civil, not penal, action— of acquiring his wealth from human trafficking. Four days later, the court authorized the seizure of Barahona's assets, writing that "the origin of the funds are unknown." That did not stop Nuevas Ideas from naming him as a legislative candidate in the February 2021 elections in which the party notched a sweeping victory.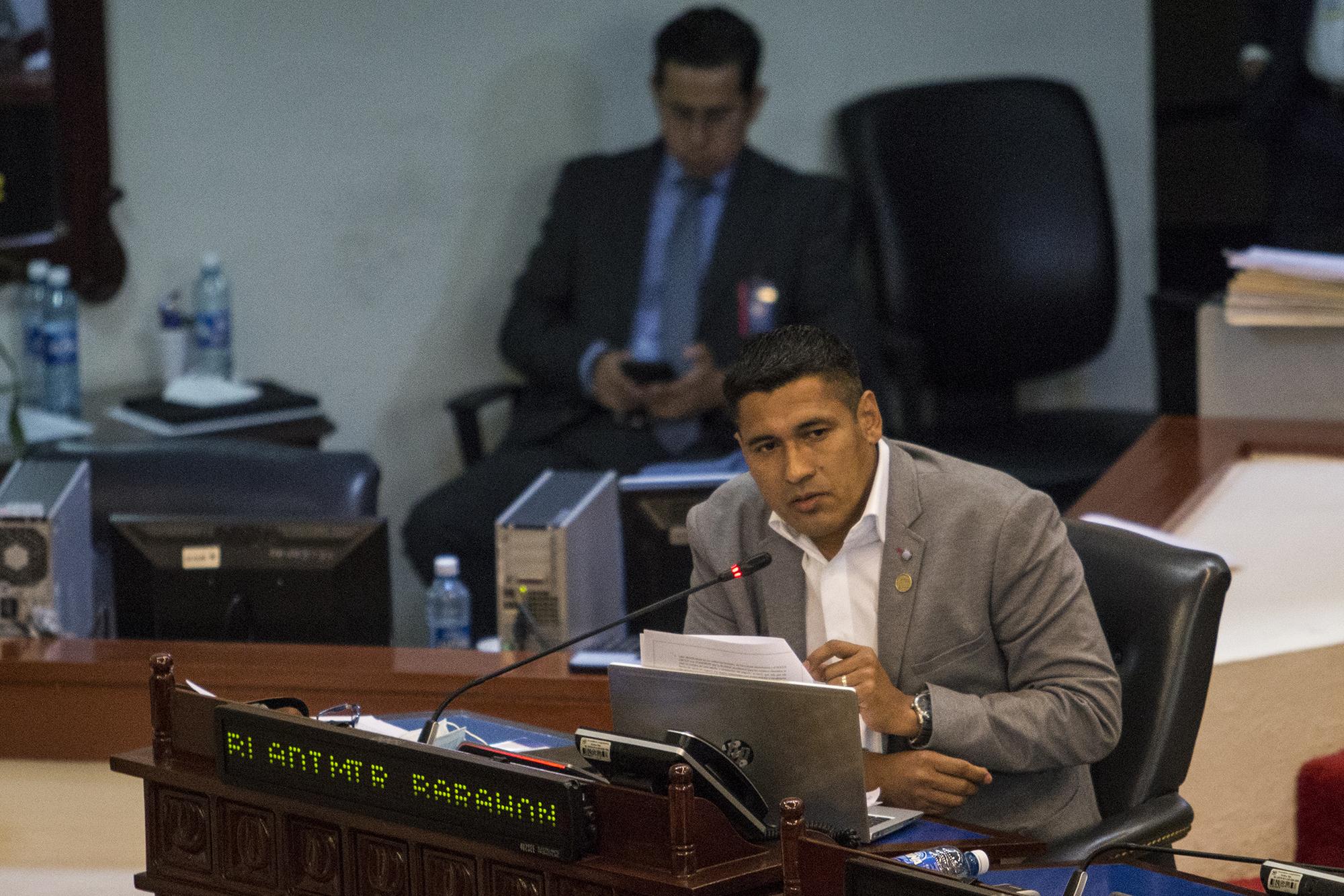 The asset seizure included Barahona Márquez S.A. de C.V., a company that the government telecoms authority licensed to operate a segment of television cable bandwidth. The company seizure did not affect the license, which Barahona still holds. In February 2021 the Supreme Electoral Tribunal allowed him to successfully run for the legislature despite a constitutional prohibition against licensees running for seats in the legislature.
The investigation into his finances began under Attorney General Douglas Meléndez (2015-2018), during the second FMLN administration, and was continued under his successor Raúl Melara, illegally removed from office by Bukele's party on May 1, 2021. De facto Attorney General Rodolfo Delgado has not moved to prosecute him either, which would now require submitting an indictment request to the Nuevas Ideas-controlled legislature.
Prosecutors' records state that from 2014 to 2019 Barahona was an associate of a larger criminal group, Los Perrones, led by Wildredo Antonio Reyes Martínez and brothers Gustavo and Carlos Umanzor Flores. All three have been convicted of human trafficking and tax evasion. Los Perrones were a complex criminal enterprise that for 20 years operated without a central command, but rather through a network of cells that shared control of eastern El Salvador and delt in contraband, human and drug trafficking, money laundering, and tax evasion. They hid their money through shell purchases of vehicles and land.
In 2017 Romero Uno also testified that one of the leaders of the ring was Edgar Bernardo Barahona Martínez, the brother of the Nuevas Ideas deputy. Last October a court sentenced the brother to ten years in prison for human trafficking. In the same testimony, the witness accused the legislator Barahona of unjustified increase in wealth.
Unreported Income
When investigators requested Barahona's financial records, they discovered that he had only filed his taxes twice since 1998. Barahona reported shares in two companies: Bar-Mar and Barahona Hernández, S.A de C.V (BARAH). Prosecutors found that his companies registered expenses higher than their reported income.
In a summary of financial holdings submitted to the Supreme Court, Barahona declared a net worth of $77,000, of which $62,000 are jewelry, cash, and shares of his companies. The court order permitting the civil asset forfeiture noted a "suspicious use of the financial system." The court wrote: "Illegal human trafficking generates earnings that have facilitated the acquisition of an array of assets, among them real estate, automobiles, and financial products."
The Attorney General's Office did not respond to requests for comment from El Faro. On Feb. 17, 2022, El Faro called TSE president Dora Martínez de Barahona to ask her why a candidate with state licenses was allowed to run for the Legislative Assembly. "First we must confirm that the license is in the name of who you say it is," she told El Faro."
This outlet explained that there are documents from the Attorney General's office, court, telecoms regulator, and even a habeas corpus presented by Bladimir Barahona stating that he is a licensee. The TSE president said she would review his file and that she would respond the next day. She and her assistant then stopped answering numerous phone calls.
Barahona has been close to Bukele's political project since at least 2017. By that October, he was already underscoring his work meetings with Bukele, then San Salvador Mayor, on social media. In January 2019, during a rally days before Bukele won the presidency, Barahona took the stage alongside the Municipal Council of Meanguera and endorsed his candidacy.
From his current seat in the Assembly and from his social media accounts, Barahona condemns the "mafias" and corruption in the country. "We have convened the Financial Commission and approved a resolution so that the mafias of this country are not embedded in government entities," he tweeted on June 3, 2021.