In The Silence of the Mole, a voiceover by Guatemalan filmmaker Anaïs Taracena says cinema can "break through walls of silence" in societies suffocated by fear and impunity. Her unprecedented chronicle of the infiltration of leftist Elías Barahona from 1976 to 1980 in the government of Fernando Romeo Lucas García, as press secretary and right-hand man of the brutal Minister of Governance Donaldo Álvarez Ruiz, is a tale of a secret meticulously kept to stave off mortal danger.
He fled the country in 1980, at the start of the bloodiest period of the country's internal armed conflict, and emerged as a fierce public opponent of state repression. Taracena combined historical archives with intimate testimonies from Barahona and those closest to him to reconstruct how his infiltration led him to testify in 2014 against the Guatemalan state for ordering the murder of 37 people in the infamous 1980 burning of the Spanish Embassy. In January of 2016 the trial culminated in the conviction of a retired police commander, but no other official has been held responsible. The whereabouts of Álvarez Ruiz, who if alive would be over 90 years old, are unknown.
The documentary, Taracena's first feature-length film, has received ten awards in film festivals in the United States, United Kingdom, Spain, Mexico, Kosovo, Switzerland, and South Korea since its release last year. It has now come home to Guatemala. El Faro spoke with Taracena in the center of Guatemala City, near the small commercial theater in Zone 1 where she has played the film in a series of well attended but poorly ventilated projections. The showings have aired painful memories in a country ordered to forget. People who suffered through the government repression of the 1970s and 1980s attended, as well as some who knew Barahona and others eager to expose their children to the scars of history hidden from sight in Guatemalan classrooms.
She addresses inherited silences, discusses the political incorrectness of portraying dissidents in film, and weighs in on why open dialogue about the past has been asphyxiated in Guatemala. She sees herself as part of a new wave of Central American cinema that is digging into the past. It's no accident that, decades later, many of those closest to Elías Barahona opted not to appear in the film. Today, as the state hunts down dozens of prosecutors and judges who sought to curb impunity in recent years and the word exile makes its return from the past, it would appear that the mere invocation of the darkness of recent decades remains a dissident act.
You've made a documentary about the silences of the past and present in Guatemala. What message are you trying to bring to the big screen?
The film is the result of a long creative and investigative process, with many narrative arcs and themes. Even in the film's aesthetic and sound is the motif of silence, as the consequence of war. There's the silence of the protagonist, Elías Barahona, who infiltrated the government of Lucas García, as a means of survival. But there are also other forms of silence that today, as new generations, we are inheriting. The film confronts the fact that the past generations need to speak. There is so much familial silence, and so many holes in family and personal histories. There is also corporal silence, silence instilled by fear, and that remains there as a vestige.
A large part of the film is set in Guatemala City in the 1970s. From what you've investigated, how did people in that period experience that silence?
It's a mestiza, urban story that depicts Guatemala City from 1976 to 1980, because Elías worked in the city. It's a time of political repression and violence orchestrated by the government and clandestine organizations that it promoted, like the Secret Anticommunist Army. At first the repression was selective, directed at specific student leaders, university professors, and trade unionists who had been branded as subversives by a profoundly anticommunist government. It's right at the end of this period, in 1980, that repression in the capital skyrockets. It's a turning point after which the rural massacres are carried out on a more massive scale. Next they implemented scorched earth policy in rural and Indigenous communities. The story is told looking back from today, with my voiceover. I'm from a generation that didn't live through that period, as I was born in 1984, but the film shifts between those times and today, still permeated by the repression that played out in the city.
One of the key moments in the film is the burning of the Embassy of Spain in 1980, in which 37 protestors and diplomatic employees die. More than three decades later, Barahona testified against the perpetrators. How did he get there?
The judicial process for the burning of the Embassy was opened in Guatemala in 2014 and led to a sentencing one year later. But the case had first been investigated in Spain before it became possible to hold the case in Guatemala. For two decades, the Rigoberta Menchú Tum Foundation and other family members of the deceased led an immense investigative process to gather testimonies and other information. Among those to testify was Elías, because when the events occurred he was in the government offices, next to Minister Álvarez Ruiz. He always expressed his solidarity and attended events to commemorate the case. He had already given public interviews and told his version of what he saw and heard inside the offices. During the trial Elías was very sick, but he went to testify in person.
He passed away two weeks after testifying. Was this unfinished business for him?
Absolutely. He knew that he had to do so. He called me in advance to tell me that he was going to testify. He wanted it to be recorded and I think he was very satisfied that he did so in person.
The film discusses his torment working for four years as the close confidant of Álvarez Ruiz, who the documentary profiles as a psychopath who plotted disappearances from his office.
This isn't a political essay. It's a human story not only about Elías, but the experiences of all the people depicted. From the start it was very important that I include the psychological, human, personal aspects and not limit myself to the historical and political facts. He and I also spoke about it. For him it was difficult that for four years his colleagues and university friends shunned him as a traitor. He had always been a good journalist, and well-known for his progressive politics, so people didn't understand how he ended up working for the minister. But he could not divulge what he was really doing; in fact, the shunning protected him. To speak about that situation is not only to speak of Elías, but also of many other people who made radical decisions and paid a high cost. They're everyday people who could have been your father, mother, aunt, uncle. For me it was important that we make it personal, because it's something we don't talk about.
At the end of 1980 Barahona left for exile.
1980 was so, so, hard. So many journalists and other people in the city were killed that he and many others had no choice but to leave for exile. They did so from one day to the next because they were already threatened, marked. They left in the thick of night, with nothing but a small suitcase.
From exile Barahona began divulging what he had seen.
Months after leaving Guatemala, Barahona made a public appearance in Panama in which he revealed that he collaborated with the guerrillas and denounced what he had seen. In the coming years, he dedicated himself to denouncing human rights violations, even speaking about the burning of the Embassy. He was always clear about what he saw, thought, and knew about what happened that day. It was a way of staying politically active until he returned to Guatemala in 1998.
Many of those who knew Barahona or of these events did not want to speak in the film. What does that tell us about Guatemala today?
Forty years later, people continue to think that it's better not to speak out in public, that it's better to stay silent, that it's a way of protecting yourself, that all of this needs to be buried. Despite the signing of the Peace Accords and the surrendering of weapons, in Guatemala a government discourse rules, and we don't speak about the war in the classroom. It seems politically correct to only discuss the victims, and not those who took political stances, like Elías. In the film we wanted to speak about people as political subjects, and understand a moment and why people made certain decisions. We and our parents' generation are political subjects. While we speak about painful things, talking about the past restores people's dignity.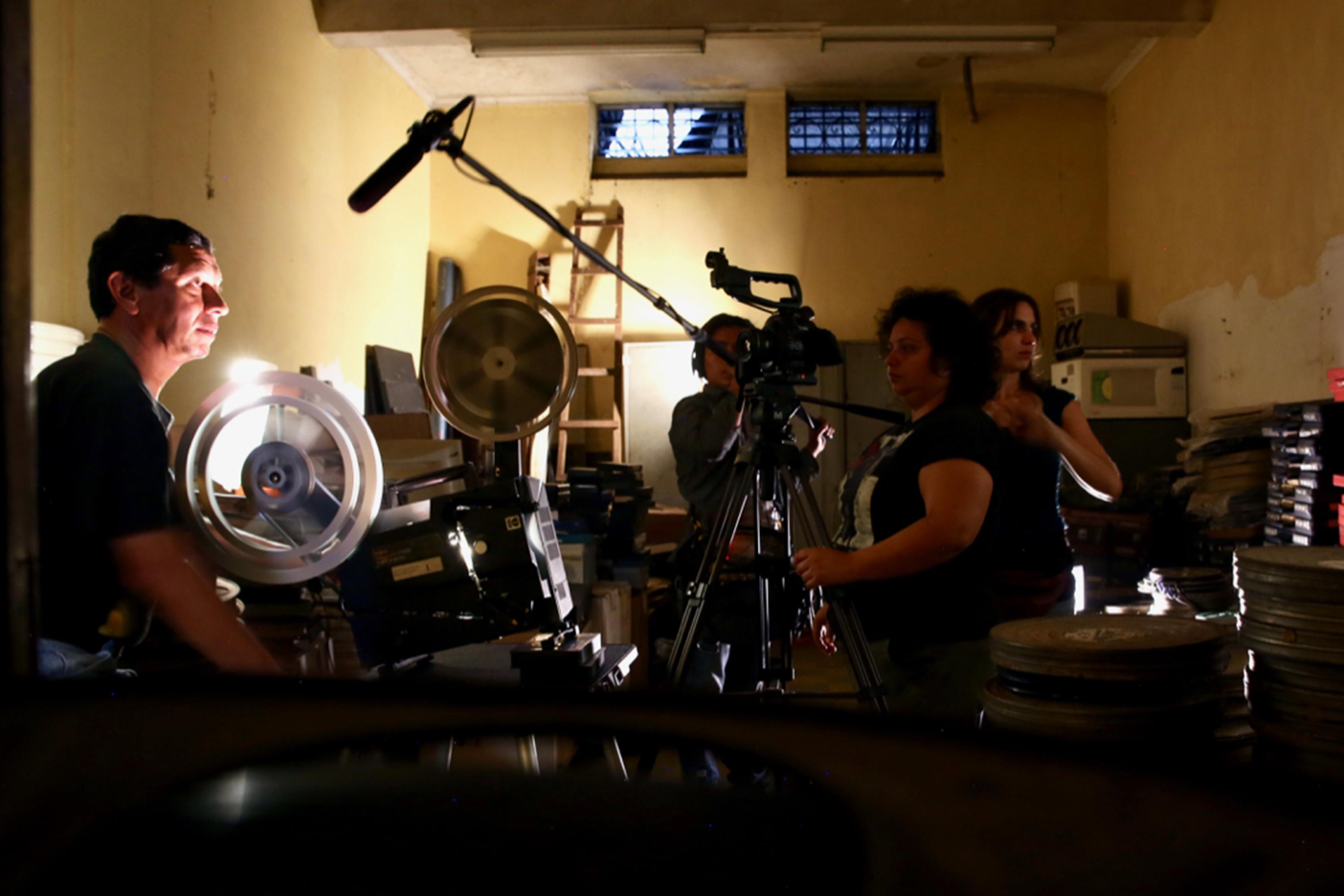 You say that the motif of silence is also in the film's sound and aesthetic. In what way?
It's very hard to find images of that period in Guatemala. Many of the files have been lost or burned. There has been a will to not preserve that heritage. From the start we envisioned the film through metaphors. We filmed in places that tell us about the past, like the National Newspaper Archive or a car graveyard. The very image of a rotting roll of film can speak to us about things that are still painful or uncomfortable. We also used sound archives from the era. There is audio from a protest on May Day in 1980, where you can hear what was shouted. It's a very political film with a great deal of voiceover, but there are also moments more about emotions and sensations. We tried to convey what it was like to live in a country when all of its democratic spaces had been drowned and where government repression radicalized many people.
The very absence of audiovisual records says something about the era.
Of course. It speaks volumes that we could not consult the archives of the largest television stations. We focused on an era that represented a transition between film tape and VHS, one that was also a period of war in which journalists had their material seized. Journalists or filmmakers documenting protests were repressed by police, so they had to do so in secret. People smuggled archives and photographs out of the country and they fell into the hands of solidarity groups in Mexico, Holland, the United States, and Europe.
What do you think of the reception of your work in Guatemala?
The screenings have been full. Many young people and diverse generations have attended. Others attended who knew Elías, like his former students and colleagues. They have told us that the film touches them deeply, and that they are very grateful. In general they emerge from the screenings and hug and thank us. Some have approached us to say, 'I want to share my story,' or, 'I hope you can make a movie about this other person.'
Will you?
(She laughs.) Well, it's taken us seven years to make this one. If there was real support for national filmmaking it would be much easier.
In such a polarized society, do you think the film can reach a public that might not necessarily be predisposed to accept your findings?
Those who have attended may be more willing. But many young college students have come and I think that it can spark the curiosity of new generations. We didn't make this movie for everyone to agree with it. It has my voiceover and perspective. A documentary does not need to be objective. The film doesn't impose itself as an incontrovertible historical truth, but rather shares the intimate experiences of those who appear in the documentary. I think the film's subjectivity and metaphorical, creative aspects can reach the public in a different way.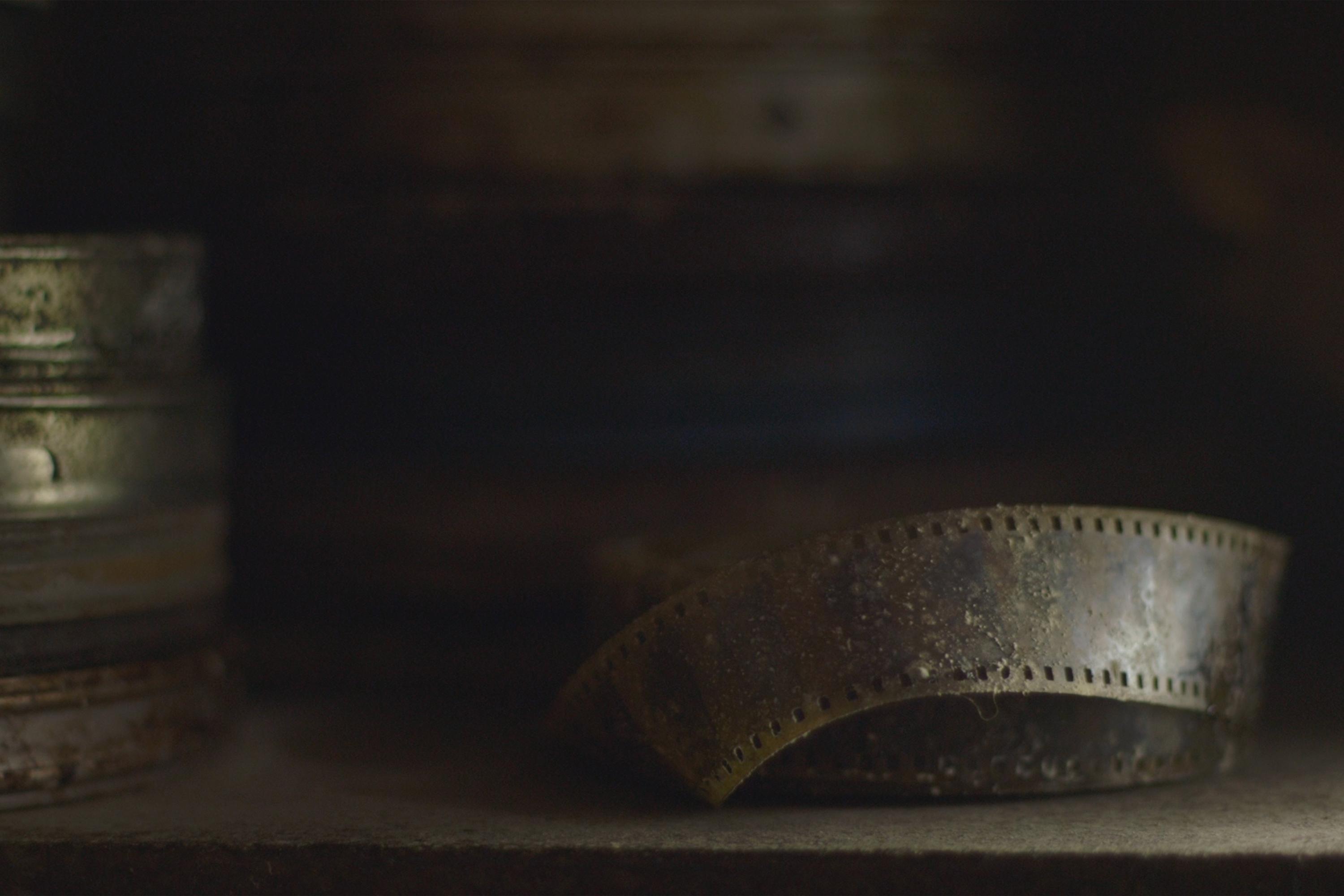 Other Guatemalan filmmakers are looking into the past. In El Salvador and Nicaragua, too. Are you paying a debt, or filling a gap left by past generations?
Central American men and women are addressing the issue of memory. For countries like Guatemala, El Salvador, and Nicaragua, who have endured wars, it's a visceral topic, like that of trying to understand our parents' and grandparents' generations. We're asking ourselves many questions. These are personal stories, like that of Nicaragua's Gloria Carrión, 'Heiress of the Wind,' or Ana Bustamante from Guatemala, who is addressing more familial stories like that of the disappearance of her father. There are also filmmakers in Guatemala and Panama who are focusing on the ancestry of Indigenous peoples. In essence, film is memory, because of the transitoriness and malleability of a story.
Will you continue making movies about memory?
I will always end up working on memory in one way or another. These are good times for Central American cinema, despite very little financing and precarious filming conditions. But there are so many stories to tell, and we're brimming with talent and creativity. There's another question that we don't directly address: understanding ourselves as a Central American territory, in our richness, complexity, and diversity. Through cinema we seek to understand our complex and ever-evolving identity. Telling stories is an exercise in living an identity, in finding ourselves.