Mara Salvatrucha leader Élmer Canales Rivera sat down for a shrimp cocktail and a jumbo michelada in El Paso Restaurant, in the Guatemalan town of Jalpatagua, a 15-minute drive away from El Salvador. His girlfriend, Yesi Carolina Chávez Ramírez, snapped a picture of the meal, partially showing his face, and uploaded it to social media. It was sometime between November 2021 and January 2022. Canales, well-known by his alias "Crook," should have been 60 miles away, in El Salvador's Zacatecoluca Prison, where he owed 40 years of his sentence.
Images and videos that she uploaded to Instagram and Facebook substantiate Crook's release late last year, a fact that the Salvadoran government has not publicly admitted. The images show parts of his face and tattoos that coincide with old photographs of him in prison. El Faro also confirmed his identity with four current and former gang members and a friend of Chávez, her cellmate when she was incarcerated in 2010 on charges of aiding Canales in a kidnapping.
The photos show how after his release from prison in late 2021 he stayed in a luxury apartment in Escalón, one of the wealthiest neighborhoods of San Salvador, before leaving for Guatemala. The gang members confirmed to El Faro that he is now in Mexico.
Canales, one of the most influential members of MS-13's Ranfla Histórica, or most senior leadership, notched his first conviction in June 2000, for homicide, and has since had his prison time increased for several subsequent crimes. On April 26, 2021, a court reviewed his case and concluded that he should spend four more decades behind bars.
A judge specializing in gang cases documented Crook's surprising release in June 2021, despite an indictment in the Eastern District of New York on drug trafficking and terrorism charges. Press reports based on prison records show that Canales was again freed around the third week of November 2021, amid the secret negotiations that the government conducted since 2019 for a reduction in homicides, and in spite of intense U.S. lobbying for his extradition.
El Faro revealed audio in May of a government negotiator telling the gang that he had freed Canales despite a red notice from Interpol and taken him to Guatemala: "I pulled Viejo out from inside, to help all you guys and to show you my loyalty and trustworthiness," claimed the official, Carlos Marroquín, in the recordings. "I personally went to get him and took him to Guatemala."
Last year the U.S. State Department included Carlos Marroquín in the Engel list of corrupt and anti-democratic actors and the Treasury blacklisted him. The Justice Department is currently preparing to indict him for his key role in the Bukele administration's negotiations with MS-13. Biden has yet to publicly comment on the fact that Marroquín, a senior Salvadoran official, aided in the international escape of a gang leader wanted for extradition.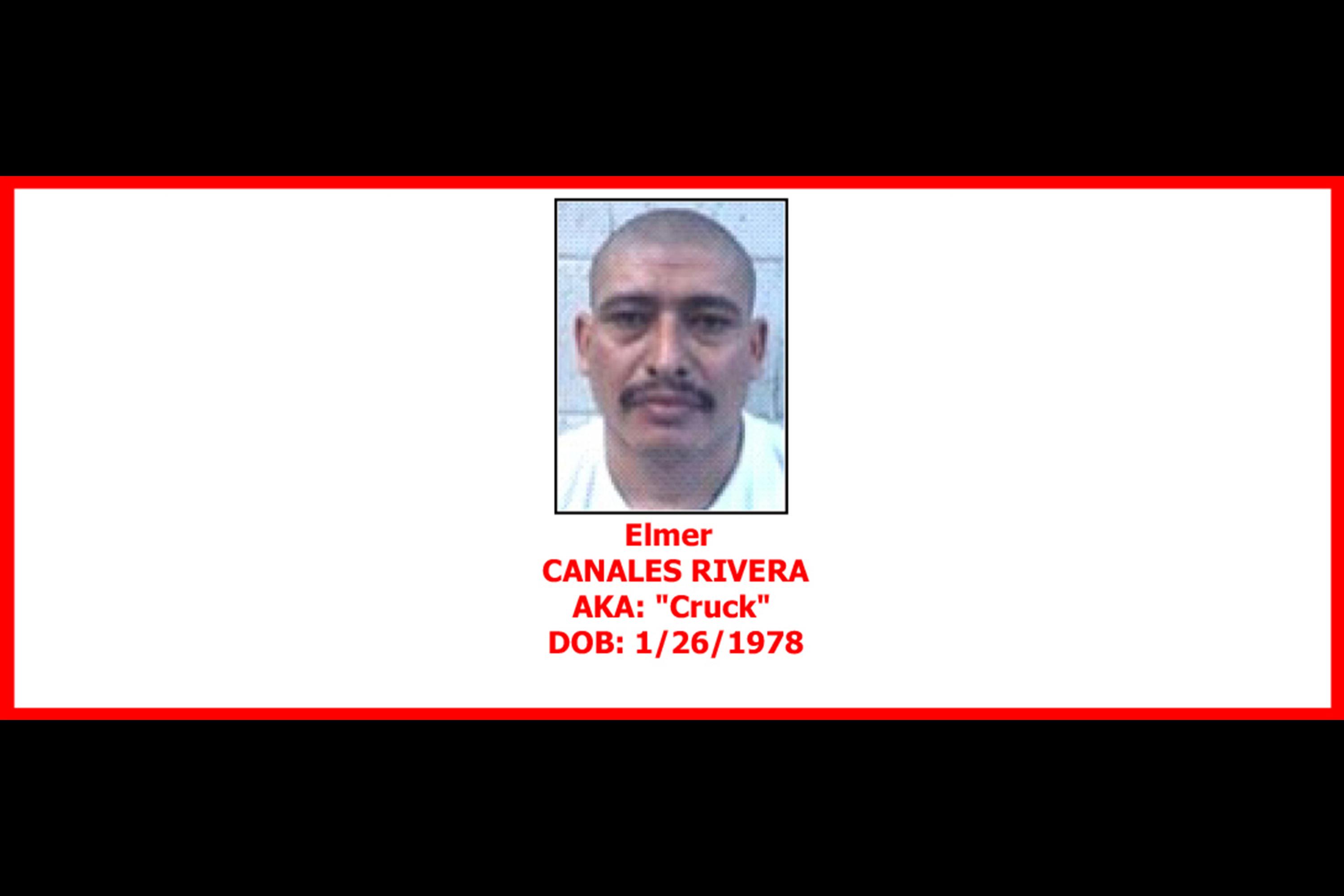 Gang sources say that MS-13 members in Guatemala then helped Crook move on to Mexico. In a television interview on June 21, Security Minister Gustavo Villatoro claimed that various MS-13 leaders had fled to the country: "Many of the sillas [slang for gang leaders] that we're still looking for are in Mexico, calling shots from over there as cowards."
Evidence on Social Media
From Nov. 9 to 11, 2021, El Salvador saw a dramatic spike in homicides — 47 deaths in 72 hours, after months of registering fewer than two per day. A week later, on November 19, Crook had left Zacatecoluca Prison, newspaper La Prensa Gráfica revealed in December.
Days later, Yesi Chávez stopped using several of her social media accounts: a TikTok feed on Nov. 16; a Facebook account on Nov. 21; and an OnlyFans page two days later. She began instead posting on Instagram on the 26th, as "Carolina de Canales" in an adoption of her middle name and her partner's last name. Her bio reads: "You're the love of my life, thanks for existing, tedy" (sic).
A video that Chávez posted to Instagram on Nov. 28 shows the home's spacious living room. In the video she turns the camera to one side and reveals a man sitting in front of a television with a blue hat. At the end of the 15-second clip the man says, "Buenas, buenas" ("hey, hey!"). It's Crook's voice. Chávez edited the video to place heart emojis hiding his face.
The same day, Chávez posted another picture to social media obscuring her partner's face. In the selfie she looks at the camera while Crook bows his head to cover half of his face with the brim of his hat, showing only his mustache.
The view from the windows of the apartment in the videos that Chávez posted to Instagram in November show that she and Crook were staying in the luxury residential building Alta 510, looking over the skirt of the San Salvador volcano from Colonia Escalón, one of the most exclusive neighborhoods in the capital. The adjacent building Vistas del Pedregal can be seen clearly in the background of the images. In the videos they ate, watched television, used a boxing bag, and stepped out onto the balcony.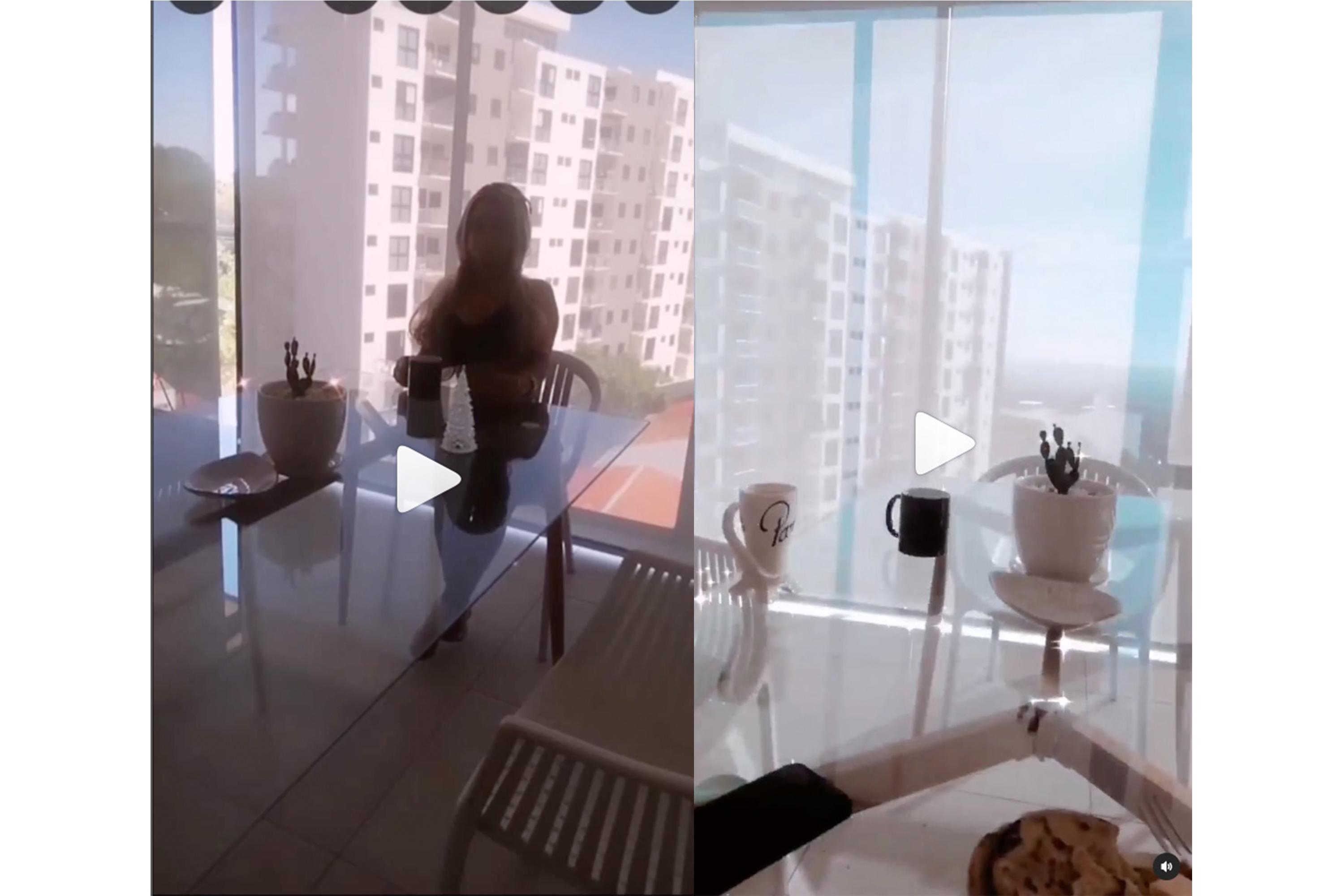 The building has a pool, gym, and 24-hour security. By analyzing the distribution of the windows in the video, El Faro determined that the couple was staying in the largest apartment size available in the building, measuring 1,162 square feet. Consultations with real estate experts suggest that monthly rent for such an apartment hovers around $1,700, placing it among the most expensive in the city.
A longtime gang member who learned about Crook's liberation from phone calls with gang leaders asserts that after his release a white truck driven by masked men regularly chauffeured him to and from the home of a woman, from where he would place calls to plan his trips around the country.
Chávez also posted in late November photos on Facebook of Tommy Hilfiger T-shirts for men with the tags still on them and two black iPhones 11. One of the phones appears on the table next to a menu from El Paso Restaurant in a photo the day Canales and Chávez ate seafood in Jalpatagua, Guatemala.
On Dec. 27, 2021, Chávez shared a photo of a positive pregnancy test. Eight days later, she uploaded a picture of herself that accentuated her stomach. Sitting next to her was Crook, recognizable by the tattoos on his arm that coincide with photos of him from 2012.
At some point between the late-November videos in San Salvador and the scene in Jalpatagua, uploaded by Chávez in late January, government gang negotiator Carlos Marroquín personally took Crook and his girlfriend to Guatemala, according to Marroquín's own account in phone conversations with the gangs. An MS-13 member in Guatemala interviewed by El Faro says he knows what happened next: "The government [of El Salvador] only moved him to the border of Guatemala." He explains that gang members in Guatemala "went down [to the border] to get him" and took him to the Mexican state of Chiapas. 
"The barrio [gang] helped with transportation to Tonalá," he claims. Tonalá is a town in Chiapas close to the state of Oaxaca, in Mexico.
A former cellmate of Chávez claims she received a message from Crook's partner in December 2021, in which she recounted that she was in Mexico City with him, that she was learning how to drive, and was pregnant with their child. She hasn't heard from her since then.
Boxer, a senior and respected member of MS-13 who traffics migrants into Mexico, knows of Canales' escape but doesn't want to say much. "Yeah, that foo is around," he said. "He's not communicating much, but we're not even interested in where he is. We told him how to move around and hide in Mexico, and all. There's plenty of cancha [gang presence] here."
Partner in Crime
Crook and Yesi Chávez met in 2009 and formed a romantic relationship when she visited Ciudad Barrios Prison, according to court statements made by Crook. 
Former neighbors in San Salvador anonymously testified one year later that Chávez, then 23, was associated not only with members of MS-13 but also with the rival 18th Street. In judicial records Chávez said the same year that she worked at a bar and at a law firm.
She also lived at some point in Colonia Diez de Octubre, a neighborhood in the municipality of San Marcos controlled by Crook, where he lived before going to prison.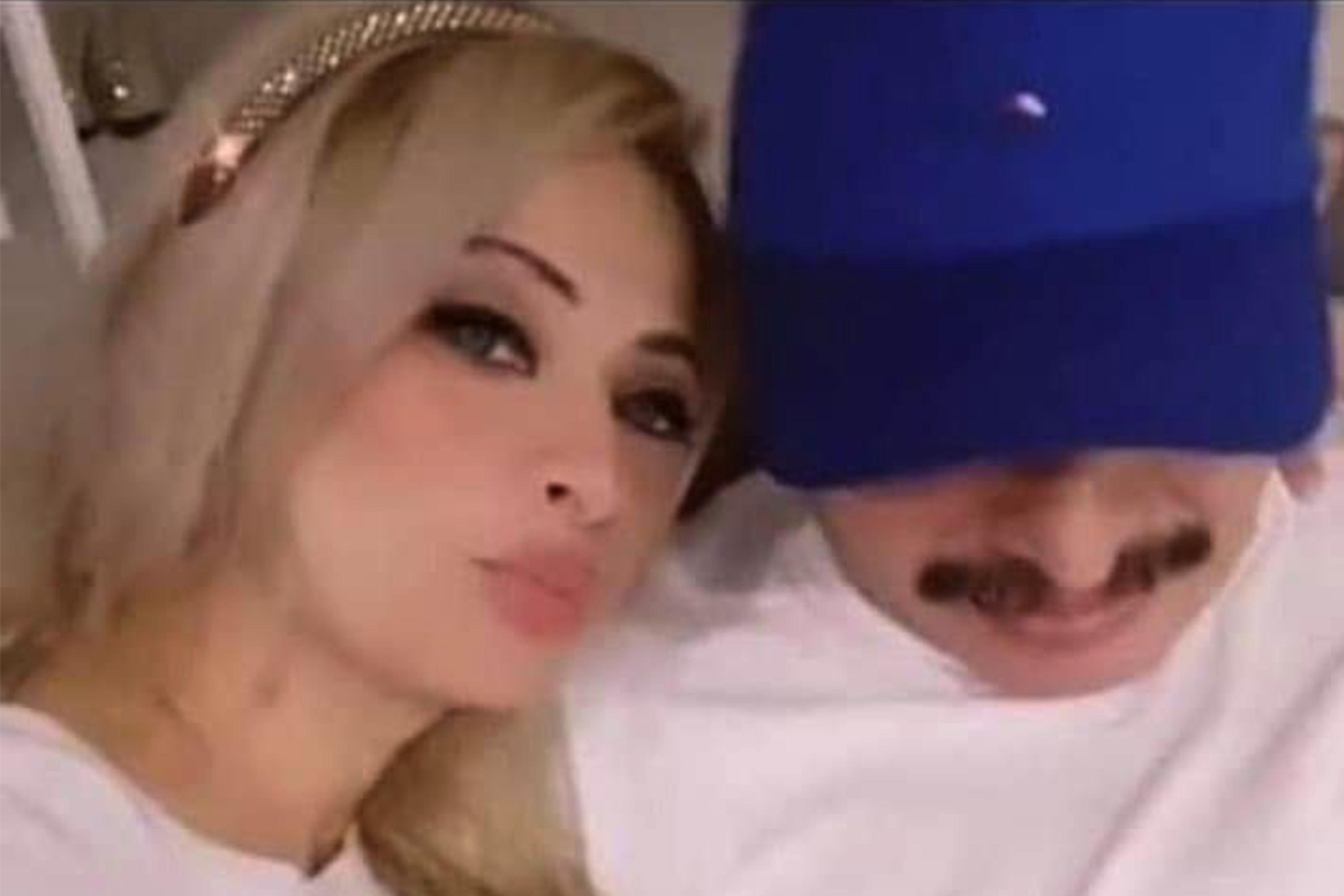 After forming a relationship with Crook, court documents allege that Chávez took advantage of subsequent conjugal visits to bring drugs and information from outside. When in June 2010 Canales was transferred to Zacatecoluca Prison, Chávez visited him a month later, signing into the facility as his "life partner." Prosecutors later asserted that during the conjugal visit she gave Crook two SIM cards that she and another MS-13 member had used in the kidnapping and murder of a man three days earlier.
Official documents relate that Chávez asked the man, a former suitor, to meet with her in San Salvador. Hours later he was kidnapped and strangled, despite the fact that his family paid part of a $30,000 ransom for his release. Crook allegedly orchestrated the crime from Zacatecoluca. Over the phone, according to the documents, he told the victim's wife that "the worst mistake that [her husband] had committed was getting involved with his woman." He then hung up. A month later, authorities found the phone numbers written on the wall of Crook's cell.
When Chávez was detained days later, the police confiscated the victim's phone, and prosecutors charged her as a "necessary accomplice" in the crimes of kidnapping and homicide. She spent four and a half years in the Ilopango Women's Prison until a judge absolved her, Crook, and the two other accused, citing a lack of evidence of their involvement. She stayed in prison, though, on other charges. 
It's unclear when she was released, but she has posted on social media since 2018.