The National Guard of El Salvador executed Efraín Antonio Arévalo Ibarra in November 1978, one year after his disappearance. His death is one of several documented in a recently declassified document obtained from the U.S. Central Intelligence Agency (CIA) on August 29, 2022 by Angelina Godoy, the Director at the Center for Human Rights at the University of Washington. It is one of several documents related to enforced disappearances during the country's armed conflict that Godoy requested in 2019, which reveal further details on atrocities perpetrated by El Salvador's National Police and National Guard between January 1, 1975 and December 31, 1980.
At the time of his disappearance, Efraín Arévalo had been working as a teacher at a rural school in the municipality of Chinameca, in the department of San Miguel, and serving as a member of the Executive Committee of ANDES 21 de Junio, the most important teachers' union in the country. His son, José Efraín Cuéllar Arévalo, had also been detained by government forces in the city of San Miguel on October 26, 1977, so days later, on November 6, Efraín went to the National Guard barracks in San Salvador, searching of his son. He had received information that José Efraín was being held there, and Efraín, who had scheduled a meeting at the Ministry of Education later that afternoon, took advantage of his trip to the capitol to search for his son.
He never made it to the meeting. "On the day of his disappearance, Efraín was wearing brown linen pants and a yellow shirt," wrote his wife, Iris Idalia Portillo, who would go on to search for her husband at every state security agency and nearly every hospital in the country. Iris even managed to get an audience with the Undersecretary of Defense, José Eduardo Iraheta, but she never found any answers. She sought help from Monsignor Óscar Arnulfo Romero, who publicly denounced Efraín's disappearance in one of his homilies. She spoke with media outlets about her husband's disappearance and met with Victoria de Romero, the mother of then-President General Romero.
None of her efforts yielded any answers, but Iris held out hope that her husband had escaped the country and was still alive. In September 2022, upon the release of the declassified documents, Efraín's family received confirmation of his death: "In November 1978, General Alfredo Alvarenga, the Director General of the National Guard of El Salvador, ordered the assassination of Salvadoran political prisoners Efraín Arévalo Ibarra, Manuel Alberto Rivera, and Carlos Antonio Madriz. They were killed by National Guard Lieutenant José Antonio Castillo and Sergeant Miguel Antonio Ramírez Mejicanos." The bodies, the document continues, were deposited in an unknown location.
Forty-five years later and two months after learning of his death, on November 19, 2022, the Arévalo family organized a ceremony to celebrate what would have been Efraín's 88th birthday, and to hold a funeral to bid him farewell. The gathering took place in San Salvador at the Monument to Memory and Truth, in Cuscatlán Park. "It is absurd and thoughtless to say that these events have been a 'farce'," said Astul Arévalo, Efraín's brother, referring to comments made by Salvadoran President Nayib Bukele and his followers about events such as the signing of the 1992 Peace Accords.
"As long as Efraín is in our memory, he will always be part of history. We are doing this, as a family, to demand justice for all those crimes and human rights violations, so that they are not repeated here or anywhere else, because human rights must be respected," said Mario Orellana, Efraín's son-in-law. "This is an act of closure and healing for our hearts," added Roberto Castillo, Efraín's nephew, who at only eight years old would help search for his uncle's body among the corpses that began appearing in the streets in the early years of the war.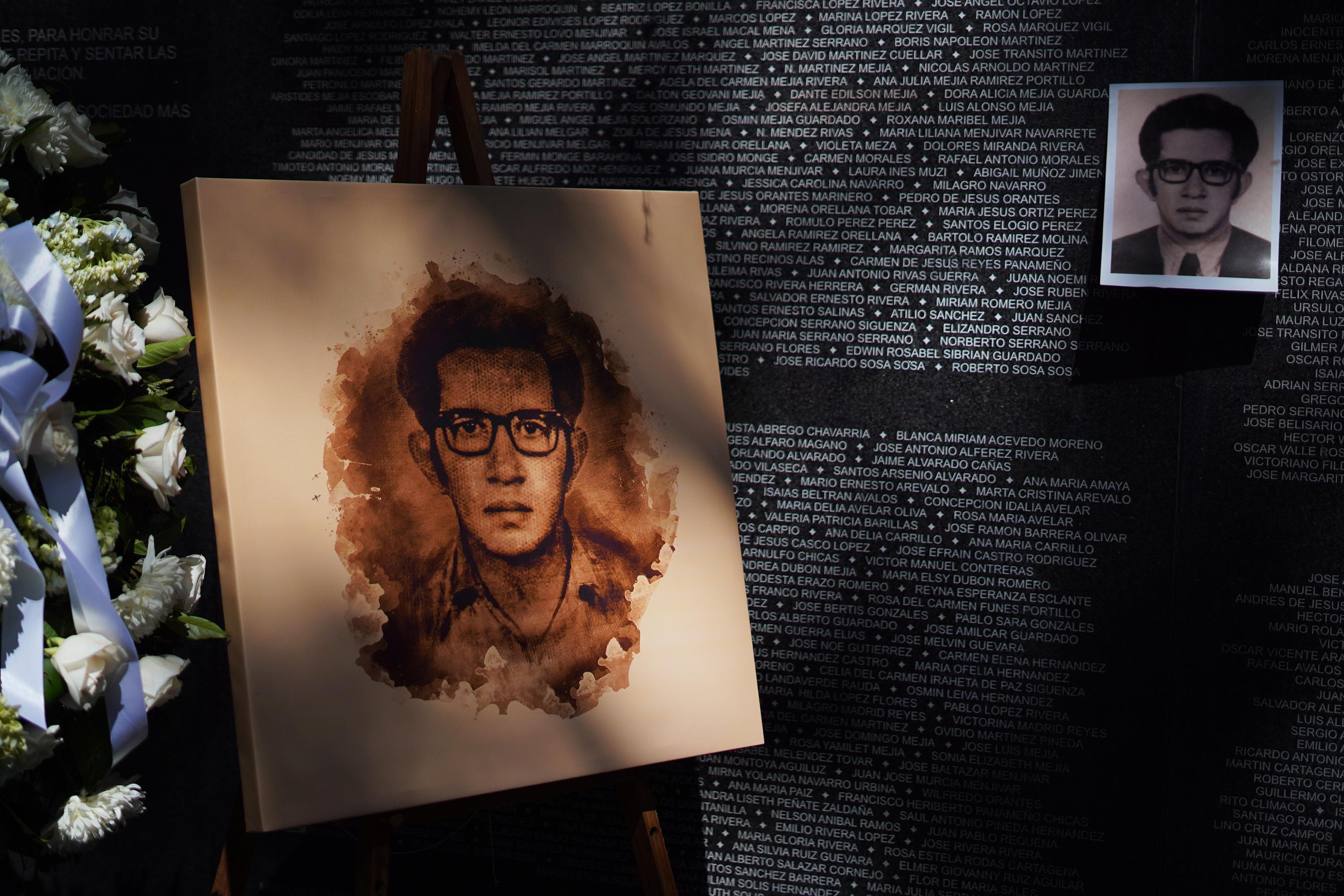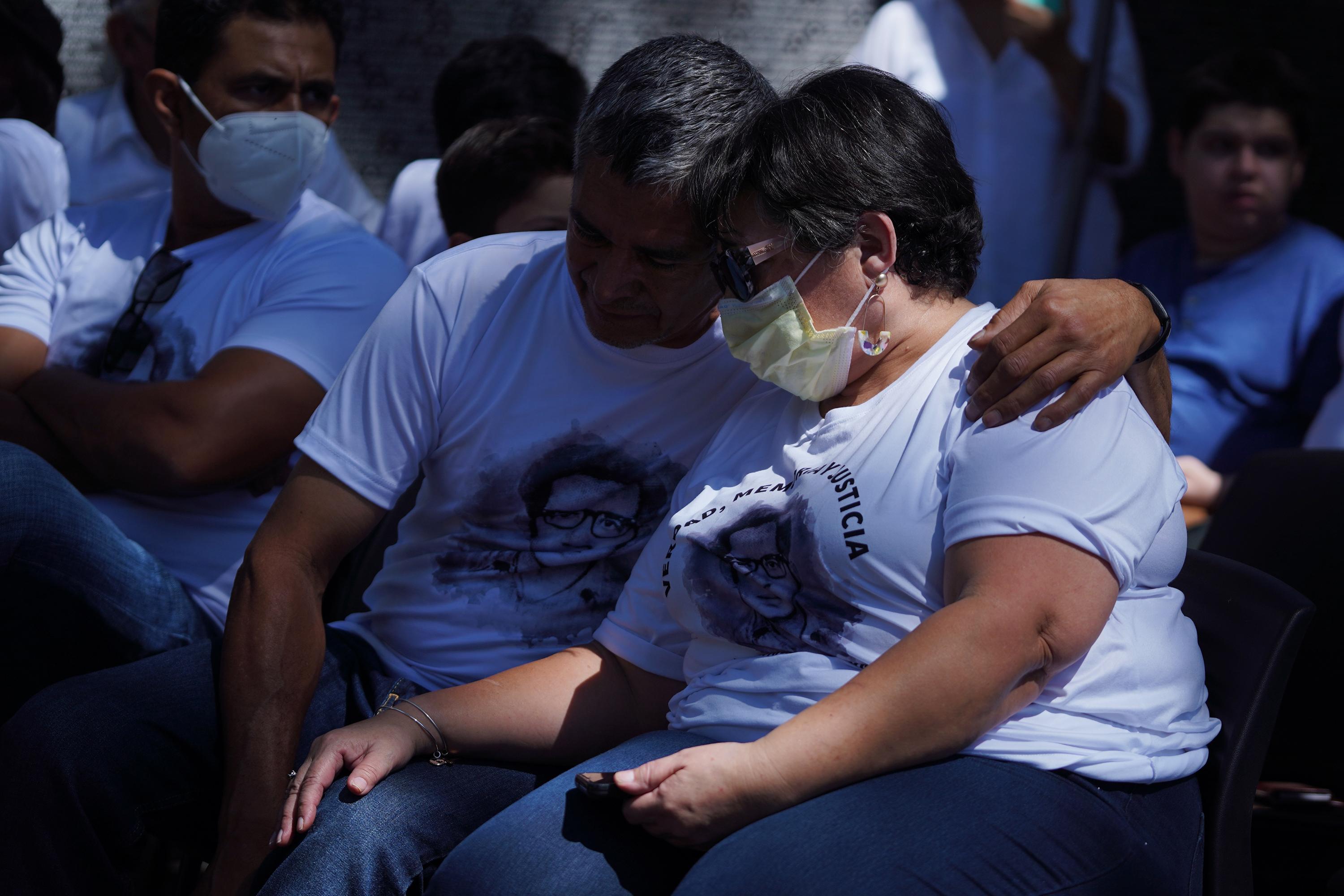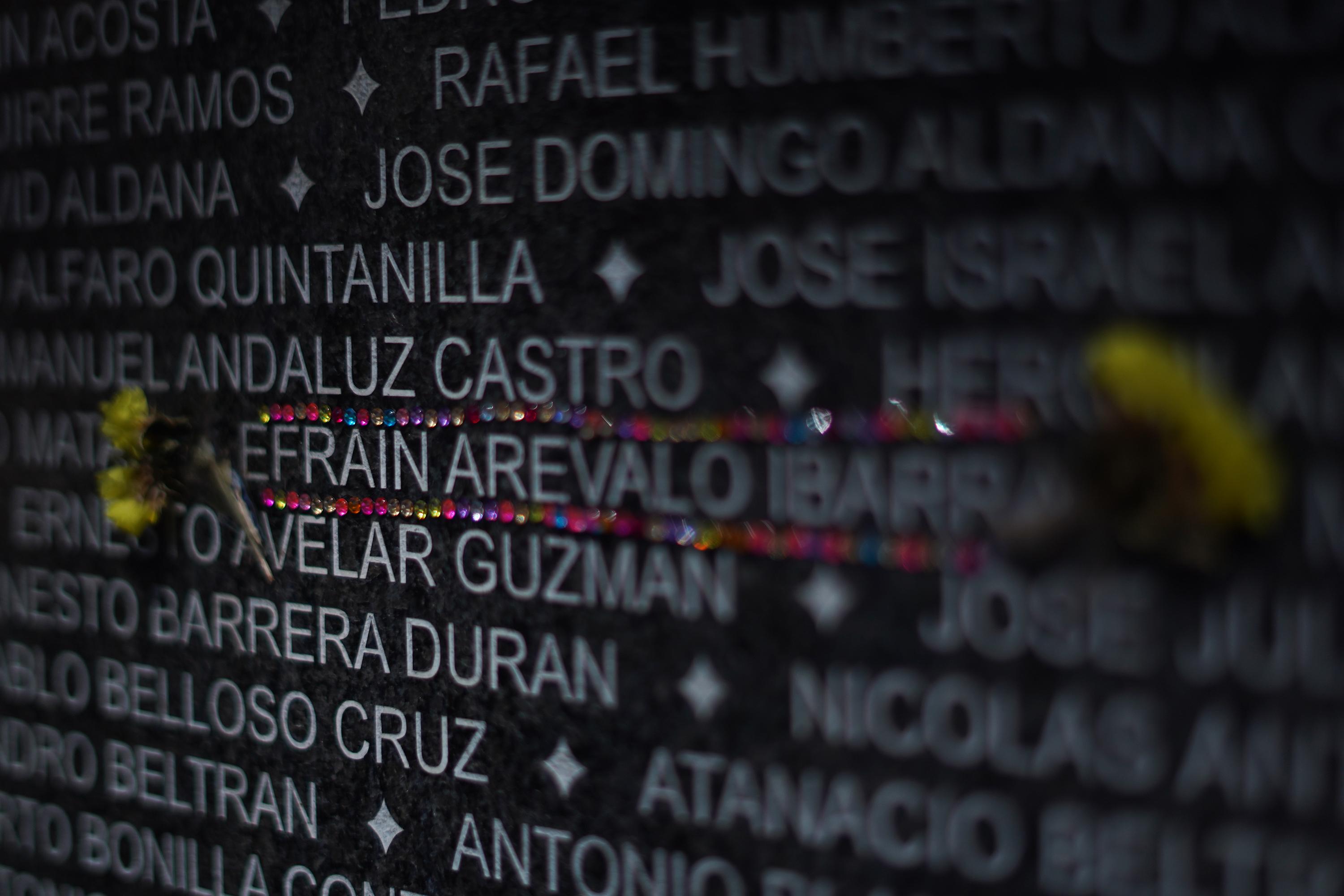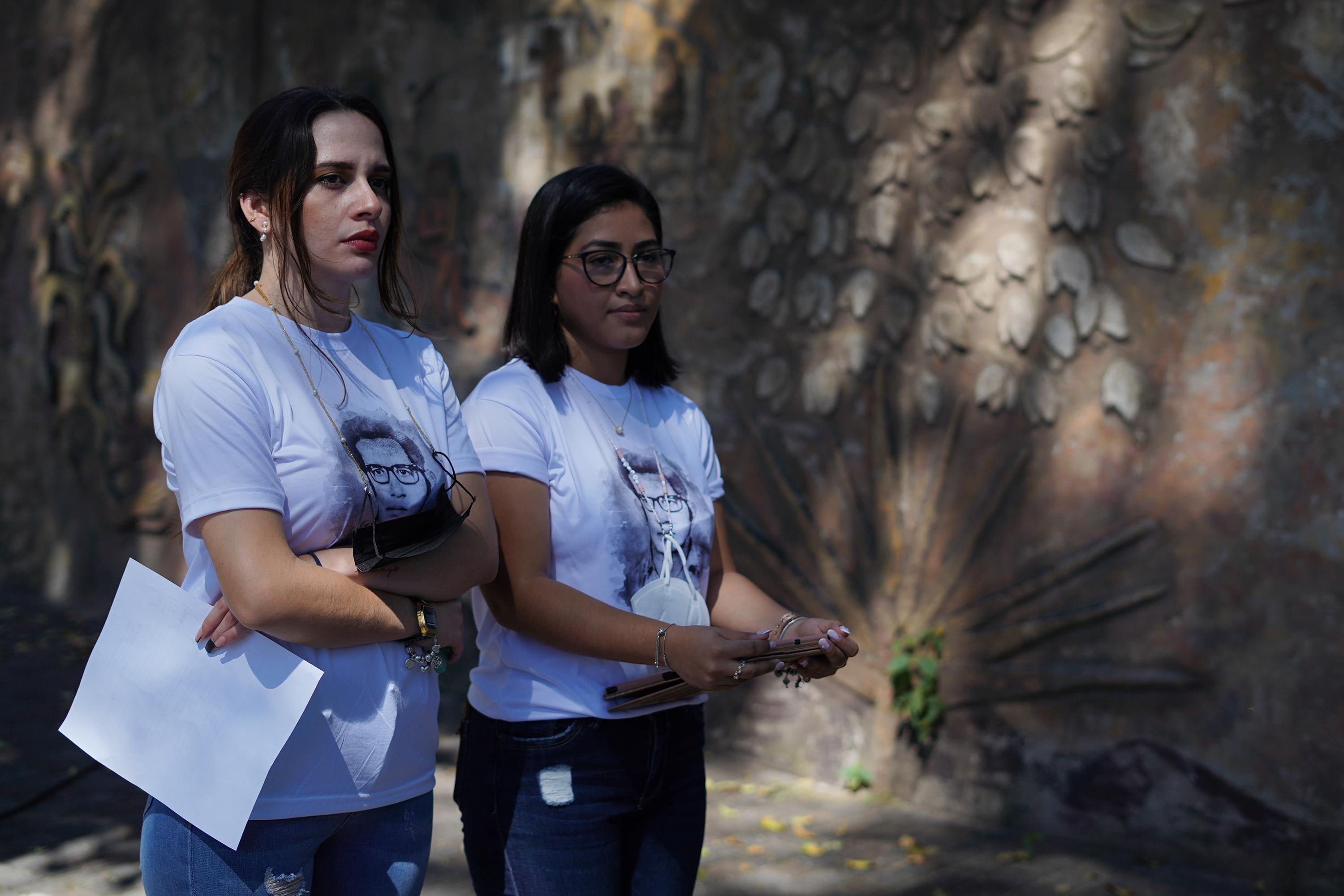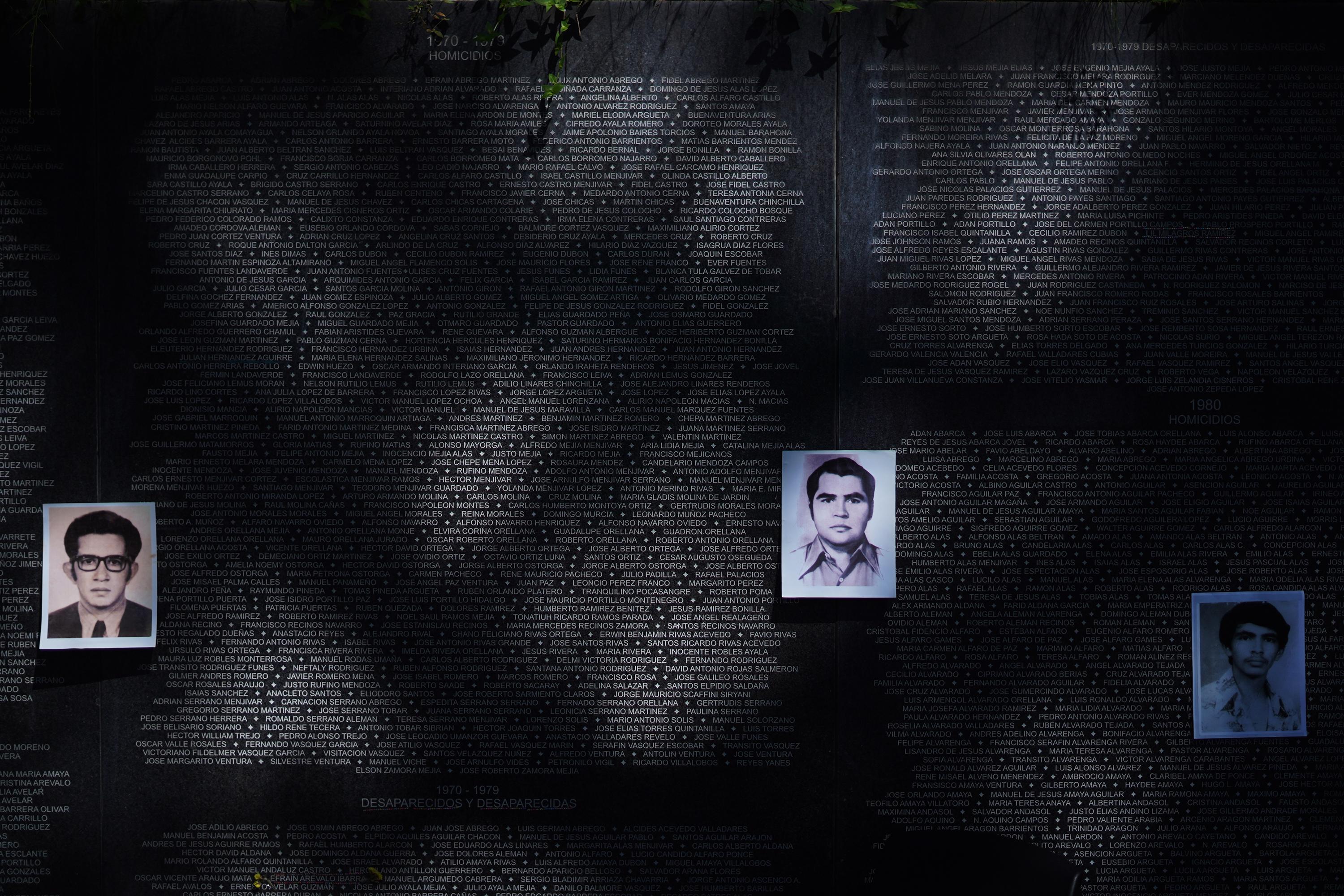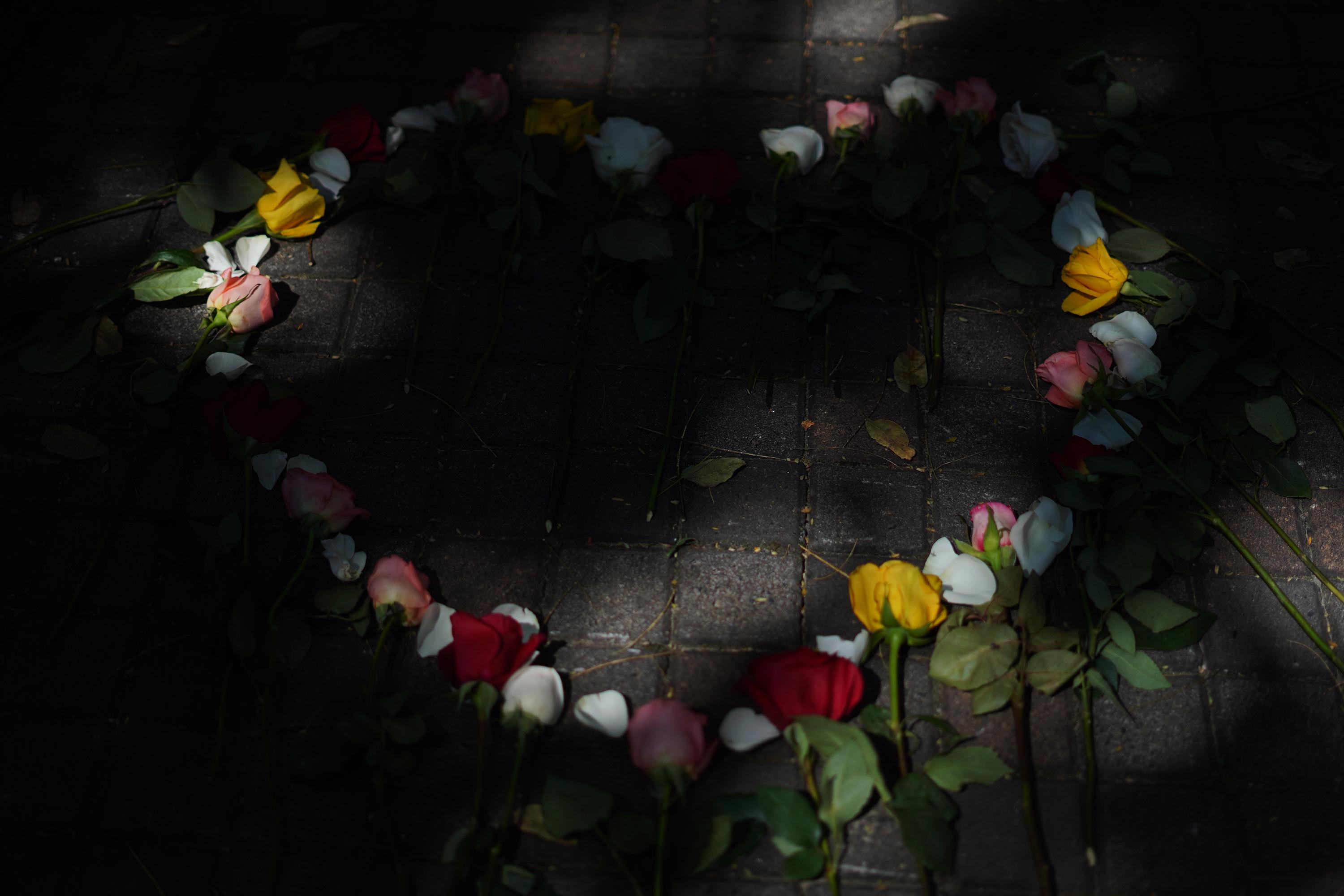 *Translated by Max Granger