It's a play in three acts: Far-right Twitter trolls bombard a public figure who has denounced corruption. A ringleader of the accounts, online or in person, promises to release the "Kraken," or send them to "jail or exile," sometimes leaking information on legal filings. Guatemalan authorities then move on the individual.
This sequence, at first glance absurd, has helped push dozens of prosecutors, judges, opposition members, and journalists to flee the country since 2021. It is also stacking the deck for the June 25 elections —when Guatemalans will pick the president, Congress, mayors, and more— by excluding prominent candidates, as already happened in 2019.
On Saturday, when inscriptions closed, Indigenous leader Thelma Cabrera and Jordán Rodas, the presidential ticket for the People's Liberation Movement (MLP), were excluded.
In January, former human rights ombudsman Rodas' probity certificate was revoked after his successor accused him of wrongdoing in the role. But he was never notified of any legal action, a precursor for revocation. "The ombudsman is incapable of indicating what I did [wrong]," Rodas told El Faro English.
The Inter-American Commission on Human Rights called on the authorities to hear the appeal. The Guatemalan Supreme Court agreed, but scheduled it for March 27 — two days after the candidate registration window closed.
Inscription "isn't a supplication; it's a right," MLP Secretary General Cirilo Pérez argued before the Supreme Court on Monday, in a last-minute appeal. The party added that Rodas' valid probity certificate was still available on the government online portal, per Prensa Comunitaria.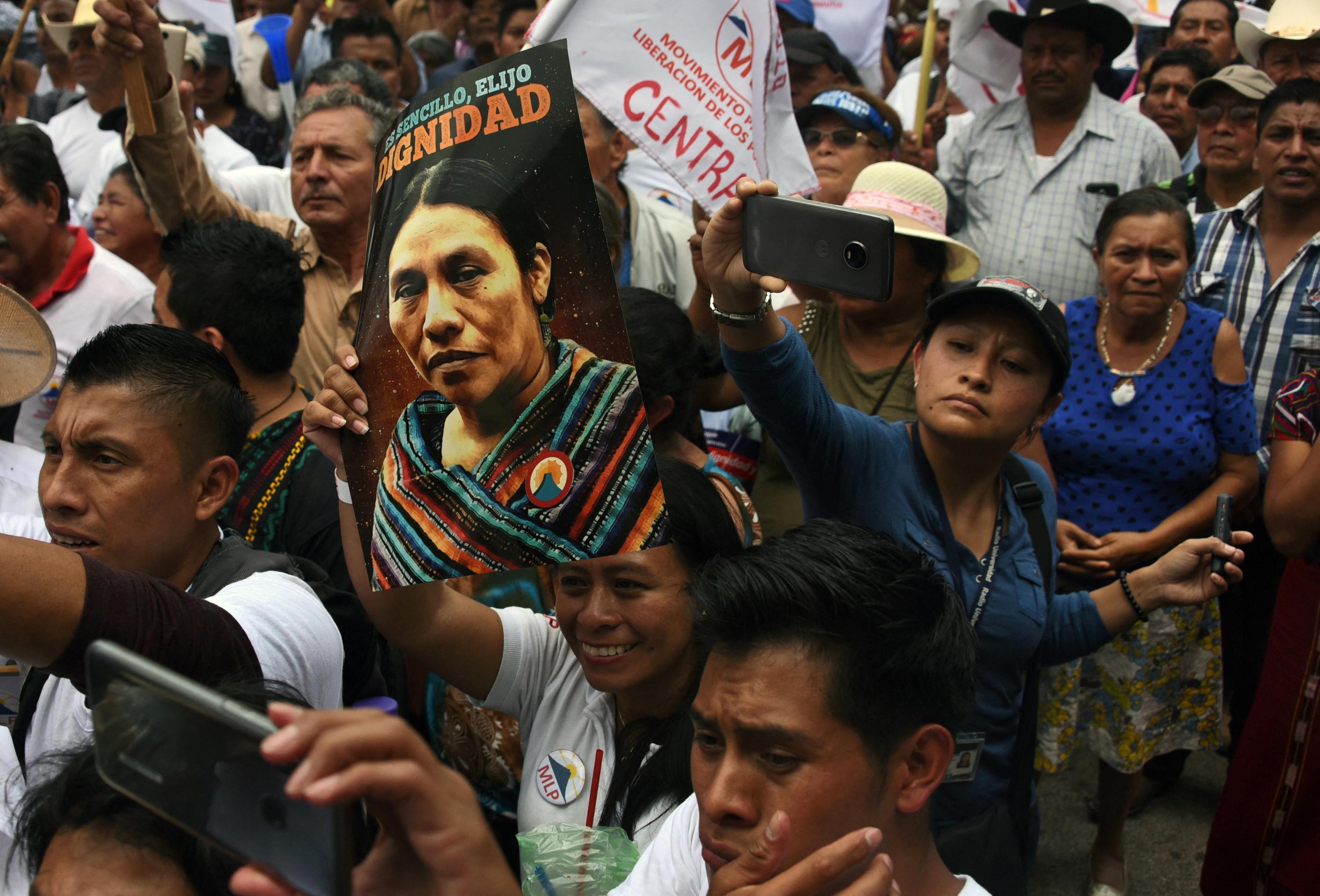 The exclusion led to nationwide protests in mid-March. Cabrera, a Mam Mayan representative of the Campesino Development Committee (CODECA) and the most prominent Indigenous politician in Guatemala, came in fourth in 2019. The TSE issued a warning to Cabrera for pre-campaigning last year while turning a blind eye to others like Valor, the party of leading contender Zury Ríos, or Vamos, that of the president.
"Executive branch veto"
Roberto Arzú, a wayward son of the Arzú political dynasty competing for the capital city vote, has also been barred from running. The Unionist Party, founded by his late father and led by his brother, has allied with Zury Ríos' party.
Arzú's bid was annulled for courting the public during the pre-campaign.
"We're seeing a clear veto from the executive branch and certain political groups," constitutional lawyer Alejandro Balsells told El Faro English. "Judges, especially the TSE, simply obey."
The rulings "generate uncertainty and tensions," the OAS Secretariat for Strengthening Democracy wrote last week. "[H]undreds of people have been excluded from the elections, some of them very high-profile."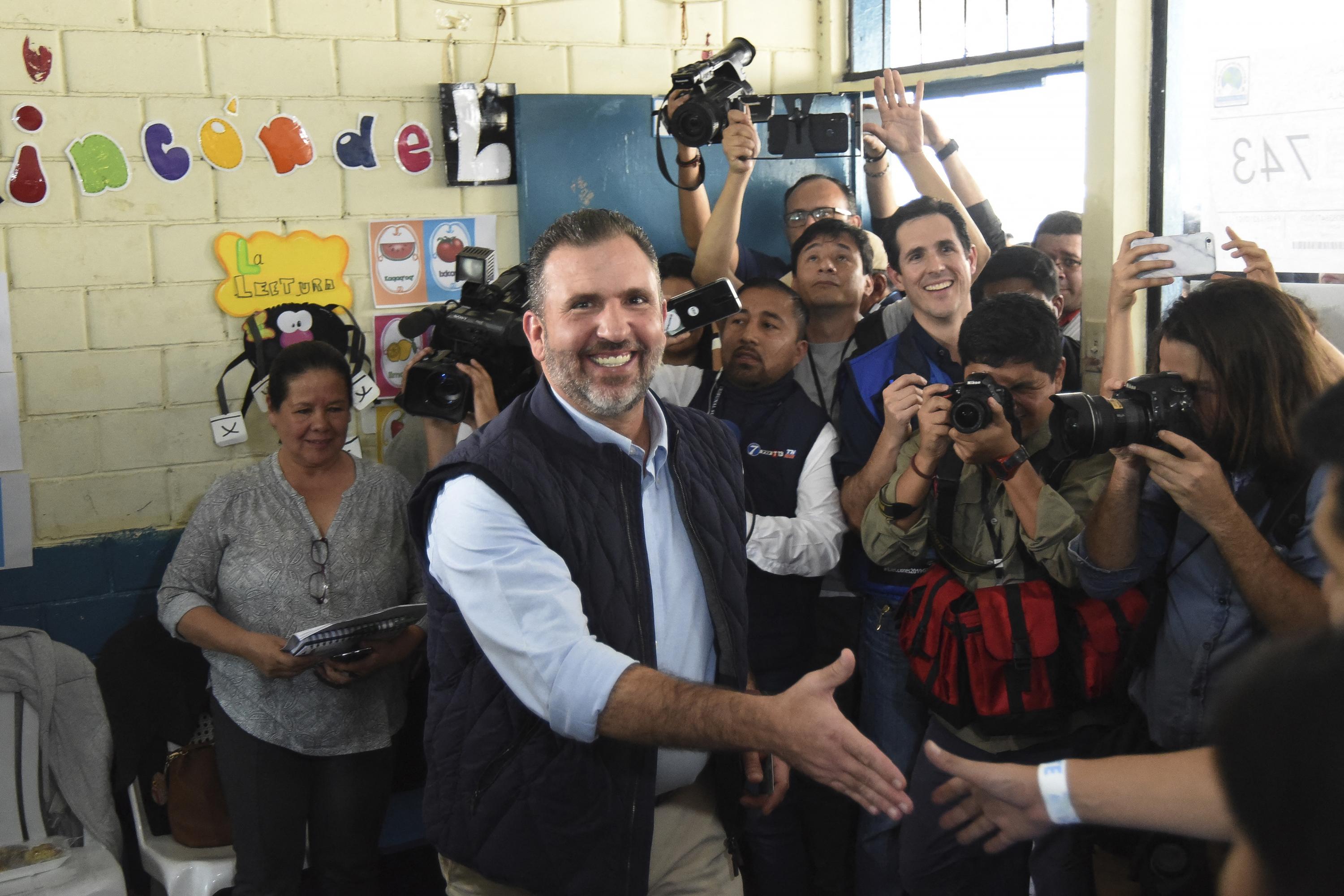 "The [U.N.] Secretary-General has no comments on the specifics of domestic electoral processes," spokesperson Farhan Haq told El Faro English. "He does, however, stress that fostering inclusive elections contributes to the democratic process, underpinning the right to vote and to be elected."
In other cases, the TSE has overlooked clear hurdles to candidates' probity. One congressman was allowed to run for reelection despite pending impeachment proceedings. Two mayors, who the Prosecutor's Office for Narco-Activity had requested have their immunity revoked in 2021, were also allowed to enroll.
Two-time presidential candidate and congressional power broker Manuel Baldizón, who spent almost two years in a Georgia prison on a money laundering conviction, was deported to Guatemala last year. Despite still facing additional charges, he was allowed to register as a congressional candidate on March 13 with a party just founded by his sons.
A day later, under public pressure, the TSE backpedaled, revoking his inscription. Barely.
Open support for Zury
A third presidential candidate could be in jeopardy: Edmond Mulet, a former U.N. diplomat who CID Gallup polling ranked fourth in February.
On March 20, Mulet filed an injunction to halt a court order to investigate journalists and columnists who have written about the prosecution of jailed publisher José Rubén Zamora. The court had stated that their coverage of the case tried to "coerce the court."
"The recent rulings of Judge Jimi Rodolfo Bremer Ramírez looking to investigate journalists for their publications sets a terrible precedent for our nation," Mulet tweeted. "The law is very clear: Freedom of thought will not be restrained nor persecuted."
He immediately received threats that he would end up "in prison or exiled" from online accounts associated with the Foundation Against Terrorism (FCT), a far-right player in the corrupt crackdown against justice system operators. Prosecutors then requested that Mulet's immunity as a candidate be revoked for "possible obstruction of justice."
Prosecutors also asserted that Mulet's injunction constituted illegal pre-campaigning.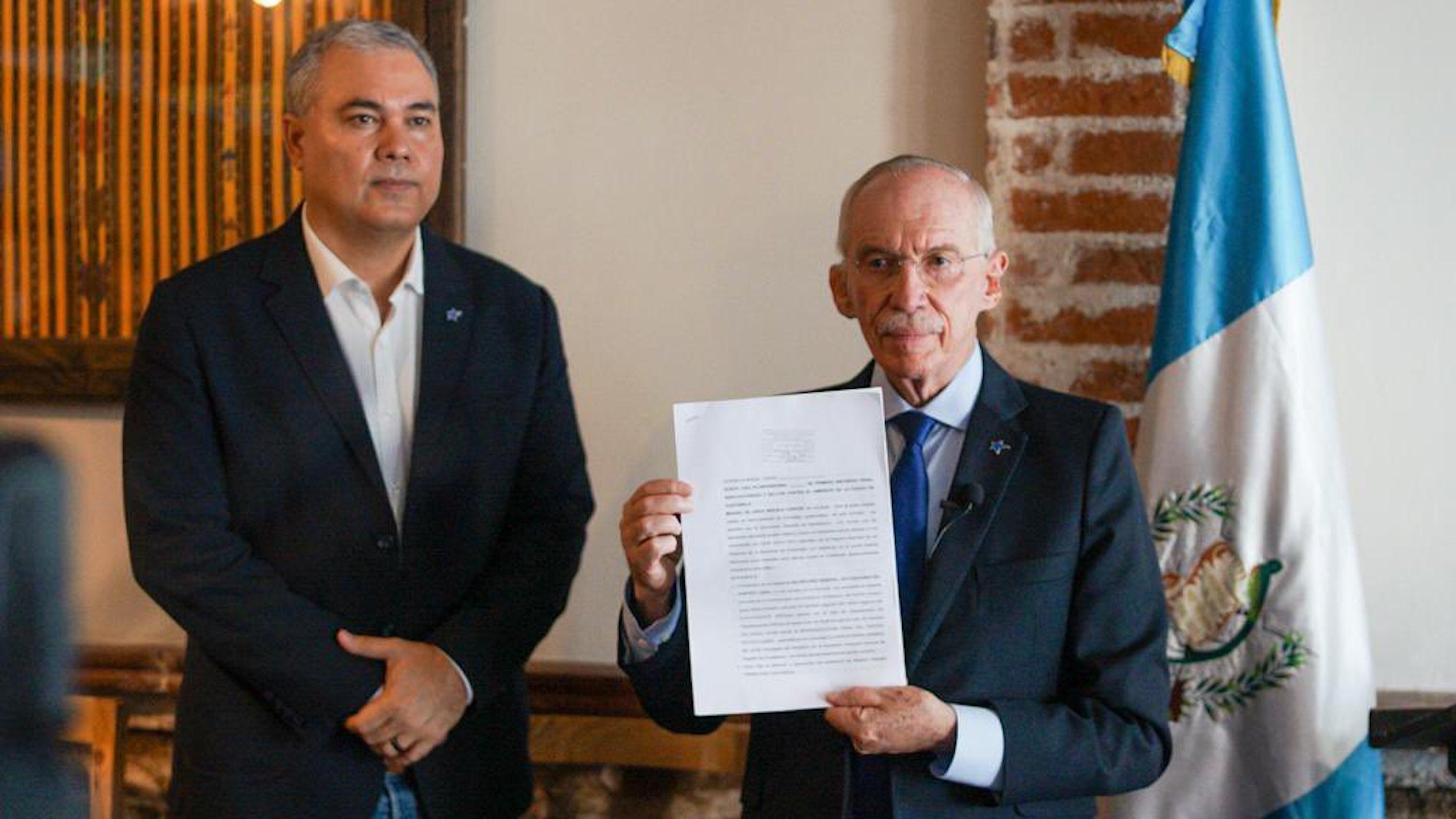 The contrast is evident with former first lady Sandra Torres, a legislative ally to Giammattei, who was let off the hook last year on charges of illicit campaign finance.
Leading the polls is former congresswoman Zury Ríos, who has also received electoral arbiters' favor. Her military-backed party has brokered an alliance with economic elites and authorities have allowed her, the daughter and protegée of military dictator Efraín Ríos Montt, to enroll despite a constitutional ban on the office for the offspring of coup presidents — like Ríos Montt in 1982.
The prohibition dashed her bids in 2015 and 2019, but —without any constitutional reform— it is not being applied this time. There has been no official explanation.
The FCT, ardent defenders of human rights abusers in the military, openly supports Ríos' candidacy: "Yes, and what's the problem?" tweeted FCT lawyer Raúl Falla earlier this month.
Ríos is also drawing advice from next door. Porfirio Chica, a Salvadoran political strategist for Nayib Bukele, has joined her campaign, according to No-Ficción, helping explain their rhetorical closeness. As we highlighted in our October 4 edition, Ríos has called Bukele's state of exception —which turned a year old yesterday, extended 11 times— "a model of reference."
---
This article first appeared in the March 28 edition of the El Faro English newsletter. Subscribe here to tune into Central America.