El Salvador's crypto barons went from eccentric social media personalities to private economic and diplomatic operators. The U.S.-born Max Keiser and Stacy Herbert are investors in the crypto company Bitfinex, directly linked to the stablecoin Tether. Raucous supporters of the adoption of Bitcoin as legal tender, they have become bureaucrats at the service of President Nayib Bukele. In two years, Keiser and Herbert —who used to be propagandists for the Russian government— found in El Salvador an ideal entity to parasitize and put at the service of their agenda.
Bukele has given the couple the authority to design public policy that Salvadorans will eventually fund. On November 17, Bukele created the National Bitcoin Office by executive decree, requiring all executive branch offices to collaborate with the Bitcoin Office helmed by Keiser and Herbert. As part of their newfound posts in the Salvadoran government, the two were granted the ability to open "Bitcoin embassies" in Europe and the United States.
The Bitcoin Office has recruited Salvadoran-American Bitcoin enthusiast Gerson Martínez as one of its spokespersons. Martínez says the office reports directly to Bukele. Its function, he clarifies, is to control the entry of crypto investors to the country. In other words, Keiser, Herbert, and Martínez are gatekeepers of crypto investment in El Salvador.
It is not clear how Bukele funds the office, who works there, or whether the three are compensated with taxpayer money. Martínez has denied receiving any compensation. However, for Bitfinex and Tether, the strategic value of the office goes beyond money. The state office is a hub for propaganda and corporate diplomacy for the crypto corporations. Bukele has given Bitfinex a diplomatic façade providing an aura of respectability. It is not new for crypto barons to use fronts to gain legitimacy and access new markets at a moment of low public trust in their organizations. On March 3, The Wall Street Journal revealed how Bitfinex and Tether allegedly used fake documents and shell companies to open bank accounts and evade international financial controls.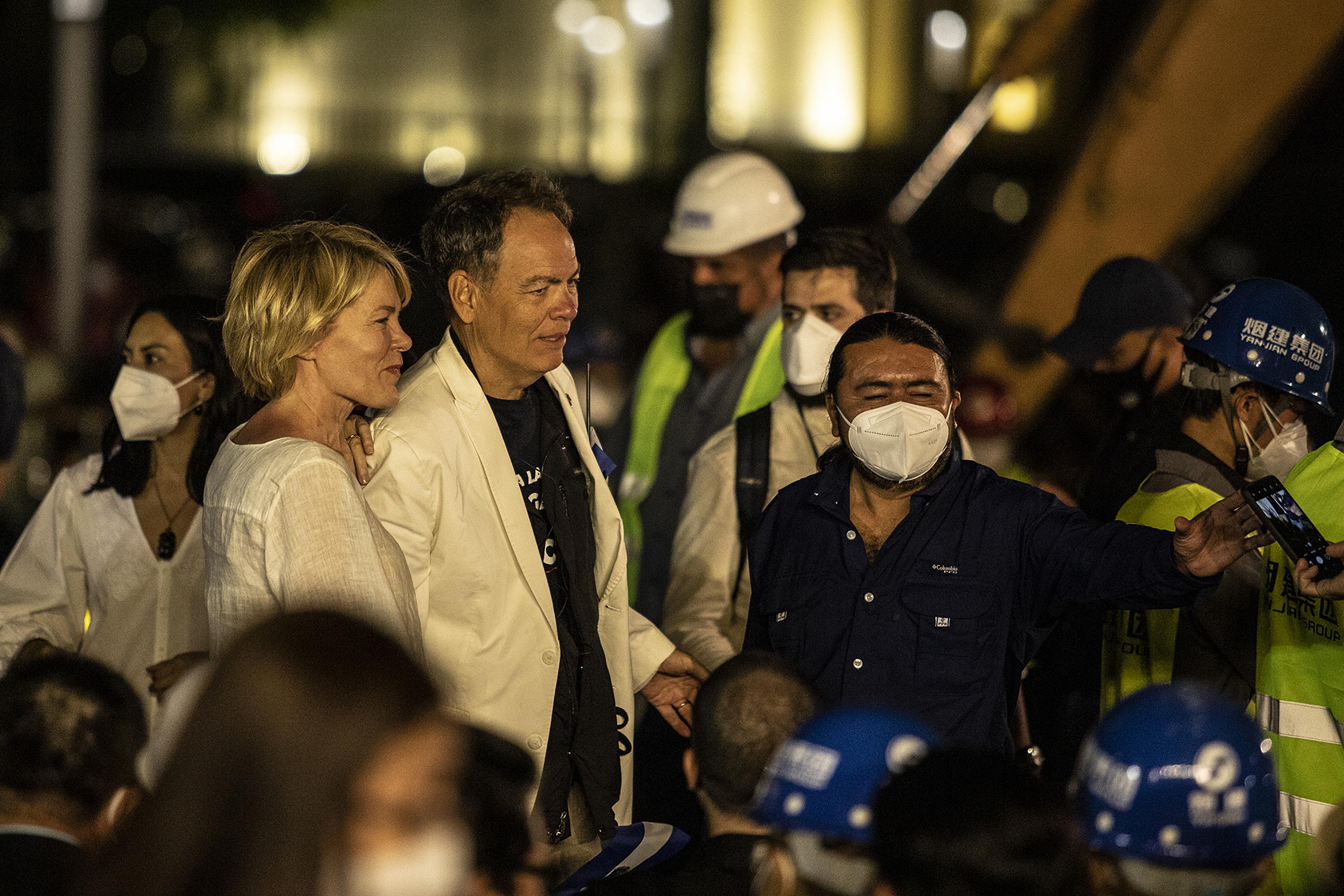 The executive order that birthed the Bitcoin Office suggests that the entity displaces and replaces Salvadoran diplomacy itself and, therefore, weakens the official role of Foreign Minister Alexandra Hill. Bukele has thus legalized an apocryphal diplomacy of crypto evangelists. When Salvadoran Ambassador Milena Mayorga met in Texas with Assistant Secretary of State Joe Esparza in February, within her "delegation" was Keiser, identified as an "advisor" to Bukele.
With Mayorga's support, Keiser and Herbert have begun to weave a parallel network to that of El Salvador's embassies and consulates. At a conference in Switzerland, Mayorga "appointed" Josué López, a young Salvadoran residing in Switzerland, as Bitcoin "consul" —as he calls himself— in the European country. López thanked Mayorga, Keiser, Herbert, Bukele, and even Michele Foletti, a member of the Lugano municipal council, for his appointment. He never mentioned Hill. Apparently, López answers to Keiser and Herbert, and not to the Foreign Ministry, which has not included him in its list of ambassadors and consuls.
The Bitcoin Office appears to be Bitfinex's puppet embedded in the Salvadoran state. Among its responsibilities will be to design, dictate, and execute public policy projects, and to deploy a network of apocryphal diplomats serving as an echo chamber for official and corporate propaganda, merging both into the same choir. The office helps Bitfinex to navigate the troubled sea of cryptocurrency and the regulatory onslaught of these assets in the United States.
Bitfinex's appetite is not waning; the next domino is the release of the volcano bonds. These will be public debt issued by El Salvador, partly in exchange for funds to build Bitcoin City in La Unión. Bitfinex CTO Paolo Ardoino has said that his company wants to commercialize the bonds.
Keiser and Herbert are crypto maximalists who have learned to love financial and political centralization as long as it serves their interests. Rather than importing a new way of doing business, Bitfinex and Bukele replicate the old script that has plagued Salvadoran history: using the Executive branch as a Trojan horse for the personal and corporate interests of a few at the expense of the majority. Let's see what Bukele gets from this deal in return.
---
Ricardo Valencia is an assistant professor of communications at California State University, Fullerton. Twitter: @ricardovalp