In March 2022, Nelson Vladimir Hernández Tobar, a hip-hop artist called N-Real, uploaded a two-minute music video to YouTube. The rapper, a 28-year-old U.S. citizen, is originally from El Salvador but has lived in Raleigh, North Carolina for years. In the video, recorded from the U.S., N-Real dedicates a few lines to his place of birth in the department of Izalco:
"Nahuizalco en las venas y en el corazón, Barrio El Calvario es where I'm from, caminando con piquete cabrón" ("Nahuizalco in my veins and heart, Barrio Calvario is where I'm from, bouncin' with a shot of rum"). In the video, which has since been viewed around 5,300 times, Hernández challenges "fake little rappers," saying he will leave them "lying on the pavement." He makes no reference to any gang.
During a visit to El Salvador in January, he was detained under the state of exception. He has remained in prison for five months despite having no criminal record of any kind. Amid a government crackdown has led to mass arbitrary arrests, police used the song to accuse him of promoting violence as an active gang member because the neighborhood he mentions in the video, like hundreds of other communities in the country, was once controlled by gangs.
The police report included in Hernández's indictment for "illicit associations" in a Sonsonate court reads: "He has appeared on social media sites such as YouTube and has composed several songs that incite and promote gang violence, and he mentions colonias with a presence of the 18[th Street] gang, which is active in Nahuizalco."
Hernández created the YouTube channel in February 2011 and has posted 16 music videos in the past eight years. He also has ten tracks available on his Spotify page, "N-Real la Mala Influencia." His most recent track on both platforms is titled "Freestyle," released in March of last year, and features provocations aimed at other rappers. El Faro listened to this and all of his other tracks, and found no direct reference to any Salvadoran gang.
In "Freestyle," he raps, originally in Spanish: "Llegó la N, bien marihuano, dándole muerte a todos estos gusanos, raperitos de mentira, eh, mejor que se acuesten temprano" ("The N is on the scene, stoned as hell, killin' all these worms, fake little rappers, put 'em to bed early"). but in other tracks, he raps about things like, "thinking about cheesy stuff to give my lovers."
Despite the fact that "Freestyle" is directed against other rappers and never once mentions 18th Street or any other gang, the police claim that "his videos on YouTube allude to the Barrio 18 gang." To justify the arrest, police produced a series of arbitrary or false documents.
The 'nervous' rapper
Hernández immigrated to the United States when he was 16. His parents applied for his residency and he eventually obtained citizenship. In the 12 years since then, he has only visited El Salvador four times, and never longer than a month, according to the Salvadoran customs authority. Work and tax records submitted to the court show that for the past eight years he has worked in the U.S. installing floors for the companies Blair Duron and Floorchem, Inc.
Hernández arrived in El Salvador in the morning on December 29, 2022. His fiancé, a stylist whom he was planning to marry two weeks later, was waiting for him at the Comalapa International Airport. "We've always walked past the police, about three times we walked past them, and everything was fine. Nothing happened," his girlfriend says.
On the evening of January 10, Hernández accompanied his fiancé to a relative's house, where she was getting a pedicure. When they finished around 7:30 p.m., the couple went out to dinner at a restaurant near Nahuizalco's central park.
As they walked past a police outpost, they heard the sound of sudden braking. Four agents jumped out of a vehicle and ordered them to hand over their ID cards and phones. The police put Hernández against the wall, lifted up his shirt, and took pictures of his chest tattoos: a clown face, a marijuana leaf, a rose, a dollar sign, and a name. Not a single tattoo relating to gangs.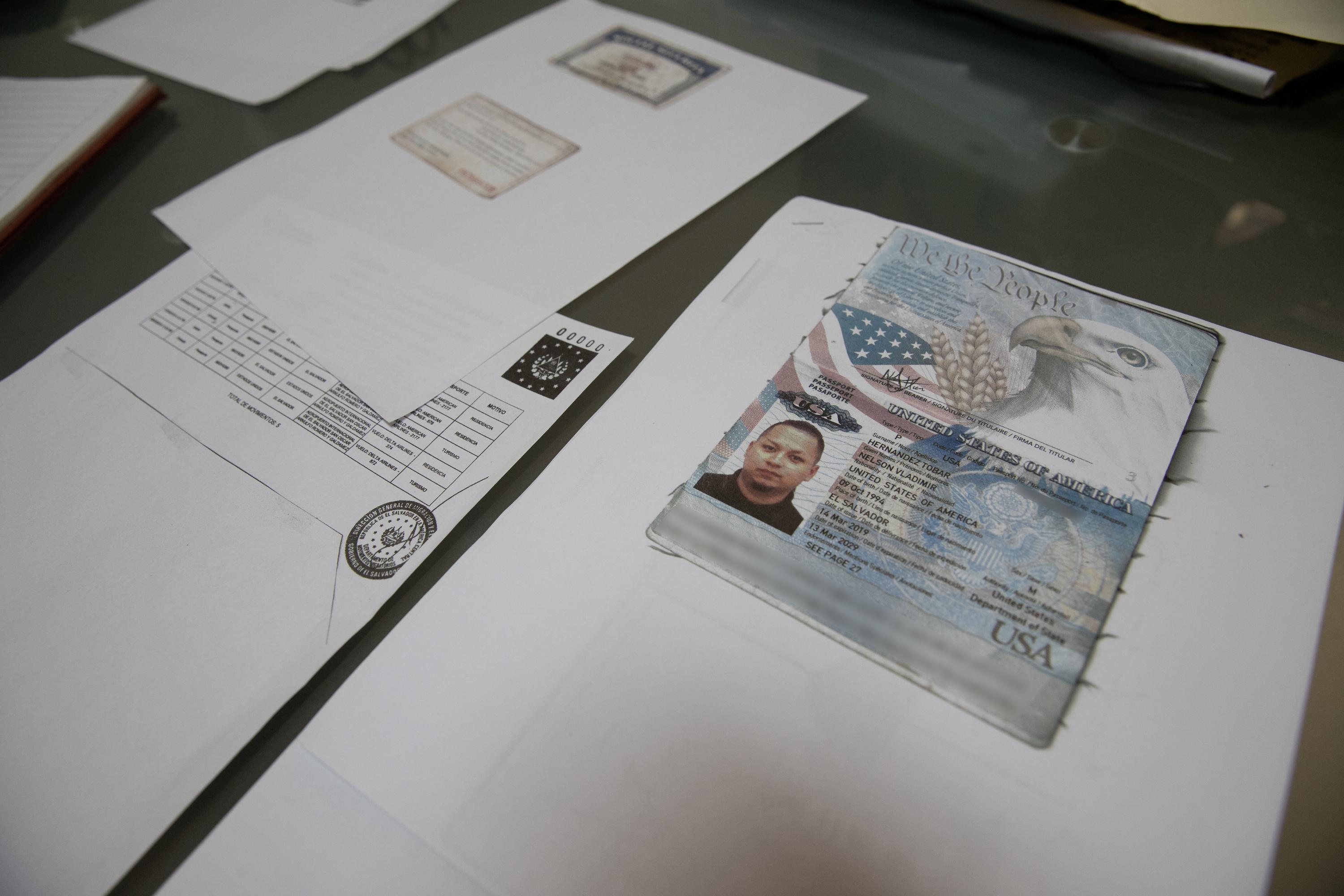 Police and court documents obtained by El Faro state that while "officers were carrying out preventive patrols (…) they observed a suspicious subject who is not usually seen in that sector." They added that "the subject became nervous upon seeing the police."
Authorities maintain that arrests made under the state of exception are the result of criminal investigations, but El Faro has published extensive reporting documenting how police arrested hundreds of people using ambiguous criteria like "appearing nervous" or "acting suspicious."
After Hernández was taken the police station that night "the police began to intimidate us psychologically," recalls his girlfriend, whose testimony is also included in court records. "They would say things like: 'We're gonna talk to the president, see what he says to do with this one. As for you, a female officer is on her way to come see how many tattoos you have.' They kept telling me to say goodbye to him, that I wouldn't see him again for another 20 years."
The night of their arrest, officers called the Integrated Police Information System to ascertain whether Hernández had an arrest warrant or any criminal record. The operator responded that there was nothing on file against him. But the very next day, with a YouTube video and his alleged nervousness as evidence, police booked him anyway as an alleged gang member.
From rapper to gangster in under 24 hours
Hernández spent that first night in the police barracks. The next day, he appeared in the police tracking system as a known gang member with a criminal background, booked as a member of the Pee-Wee Wainos, aka Pequeños Borrachos Dieciochos, a "tribe" of 18th Street. The profile was created at 9:00 a.m. on January 11 — 13 hours after the arrest.
The police had turned him into a gang member overnight.
In gang parlance, tribu, or tribe, referrers to a group of gang members who control a given territory. The police claim that Hernández was a member of a tribe known as the Pee-Wee Wainos, or Pequeños Borrachos Dieciochos, which operated in a neighborhood of Nahuizalco known as El Calvario, a claim the rapper's family and friends reject.
"How could we be involved with a gang that killed one of our aunts, who worked washing clothes, and one of our uncles, who worked as a carpenter? We were victims of the gangs," Hernández's sister, who lives in North Carolina, told El Faro.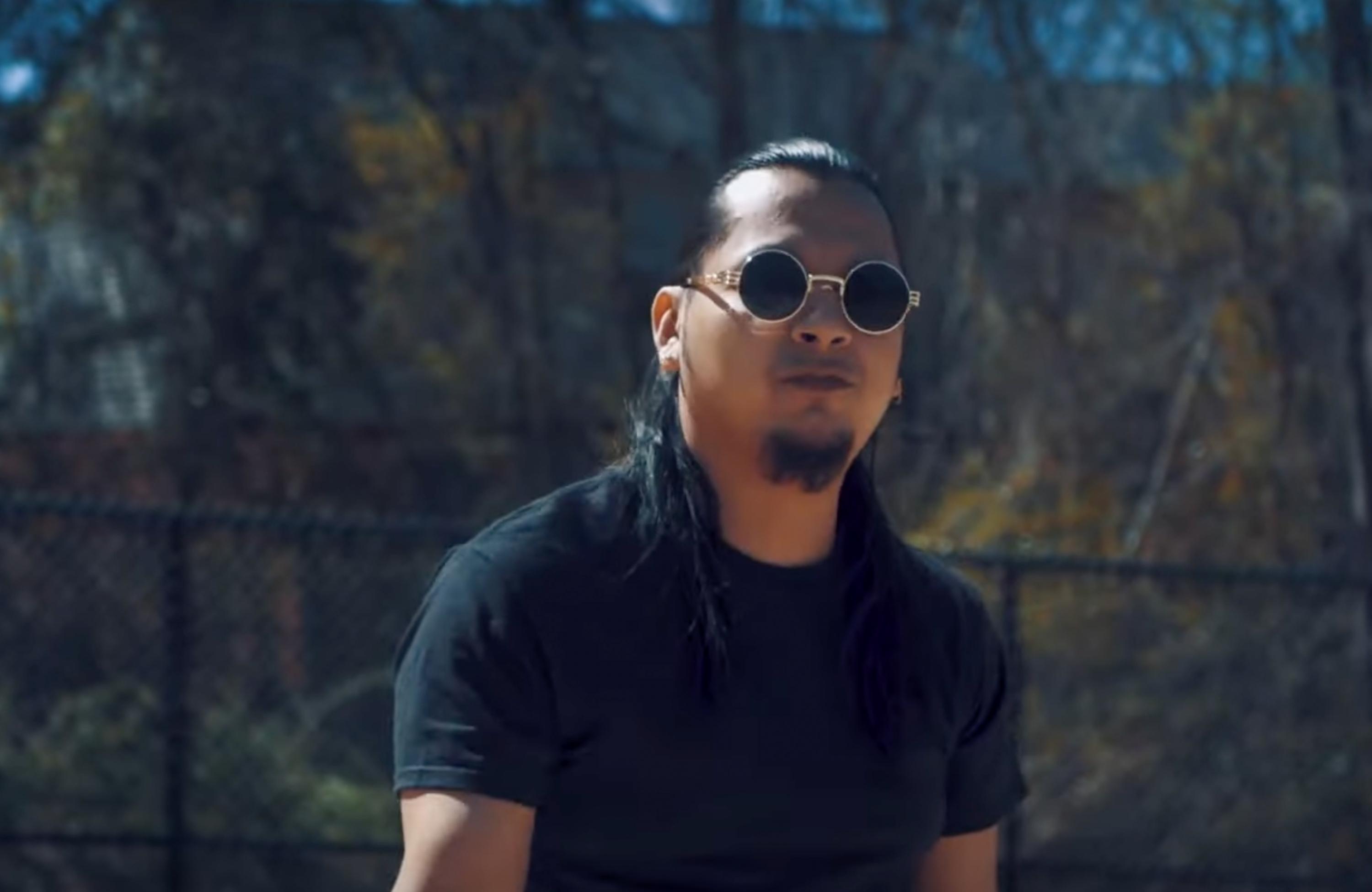 An hour later, at 10:15 a.m., police produced a map of what they claimed was the structure of the gang operating in the El Calvario neighborhood. The organizational schematic included photos of several gang members already profiled by police, but they had added a photo of Hernández, taken the night before, into the mix. This document was signed by the head inspector of the Nahuizalco Subdelegation.
According to another document that also bears the signature of the same inspector, police cited the rapper's arrest the day prior as proof of his criminal record. They accused him of composing and performing a song that incites and promotes terrorist violence.
These three documents are the basis for the state's claim that Hernández is guilty of "illicit associations." There is no accusation in the court file that he committed any crime typical of gang members, like murder or extortion, nor any description of what role he allegedly played in 18th Street.
Hernández was then transferred to Ilopango Prison, and then to the Zacatecoluca Prison Farm.
El Faro made multiple phone calls to the Nahuizalco Subdelegation and has submitted several requests for comment since February to the National Civil Police and the Ministry of Security on arbitrary arrests under the state of exception, but has received no response.
While N-Real's track includes phrases like, "No me hablen mierdas, me pongo violento, quedan tirados en el pavimento" ("Don't talk shit to me, I'll get violent, leave you lying on the sidewalk"), hip-hop as a genre, which originated in the United States, is known for its tendency to include lyrics that depict street violence.
In El Salvador, one hip-hip group, for example, recorded a track with lyrics alluding to the murder of police officers. And across the country, on the radio and at neighborhood street festivals, people play songs by foreign rappers with violent lyrics.
"Of all of his tracks, there's only one that mentions Barrio El Calvario," says a friend of Hernández who lives in El Salvador and asked to remain anonymous for fear of arrest. "The police chief says it promotes violence? In December, Los Tigres del Norte came here to sing their narcocorridos . So I guess all of those Mexican bands that sing narcocorridos should be put in prison? It's ridiculous that he was arrested."
By the time police produced these three documents linking the North Carolina rapper to the gang, the artist's photo had already been circulating on social media. On the night of January 10, police photographed him at the Nahuizalco police station wearing jeans and a white Adidas sweater, his hands cuffed behind his back.
Early the next day, that photo had been published on the "Grupera Noticias 93.3 FM" Facebook page, one of the most popular sites in Sonsonate: "Police have captured an alleged performer of songs alluding to anti-social groups."
Hernández's sister commented on the post that "defamation is also a crime." Another Facebook user responded with a photo of her detained brother with his shirt off, revealing his chest tattoos. That photo was also taken at the Nahuizalco police station on the night of January 10, 2023. The two photos that circulated on social media are the same ones taken by police and used as evidence of Hernández's alleged gang ties.
"If the photos were for official police files, how did a digital news outlet get access them?" his friend says. "How is it possible that they linked him to a gang when he had just barely arrived to El Salvador on December 29? Did they use that Facebook post to create his police file?"
Other rappers in prison
N-Real is neither the first nor the only rapper imprisoned under the state of exception. At the end of May 2022, Salvadoran news outlet Revista Factum reported on the arrests of Bennett Ruano (Diktx), Carlos Figueroa (Anormal) and René Linares (Visionario), three hip-hop artists who made a living performing impromptu freestyle raps to passengers on city buses.
Ruano and Figueroa were arrested on April 18, 2022, during the first month of the state of exception, while they were buying food at a market in Sonsonate. Linares was apprehended on April 22 when he went to the offices of the National Civil Police to request a background clearance to be hired as a cleaner at a state social security office in Metapán.
Guadalupe, the mother of Diktx, says that her son is still detained. "I haven't heard from him for 13 months. I go to Mariona [Prison] every week because I've been told that he's in sector three, but I don't know if he's alive or dead. I haven't seen him, and I don't know why he was arrested. I've asked the prosecutor, but he just gave me the runaround. I don't know who else to turn to."
"No, he still hasn't been released. Right now my parents are at Mariona getting a package for him," Christian, a brother of Linares, who is considered one of the pioneering rappers of his generation in Santa Ana, said on May 28. El Faro was unable to reach a relative of Figueroa.
On May 26, 2022, the Salvadoran news program Punto Noticias reported the arrest of hip-hop artist Miguel Ruiz (Strap MC), the founder of the ruling Nuevas Ideas party chapter in Chalchuapa, Santa Ana, and an employee at one of the urban welfare centers established by the Bukele government's Directorate for the Reconstruction of the Social Fabric, known as Urban Centers for Wellbeing and Opportunities (CUBO), according to his family.
A year earlier, in 2021, Ruiz rapped at a Nuevas Ideas campaign event in support of the Bukele government: "Todos sabemos, claro, quien va para afuera, el 28 de febrero vamos a enseñar escuela, tenemos diputados que valen la pena" ("We all know who's leavin', on February 28 we're gonna teach 'em, our people in congress know how to beat 'em"). The next year, Ruiz was detained under the state of exception and accused of "illicit associations." A relative told El Faro that he has since been released from prison.
Hip-hop artists and collectives in El Salvador have denounced the arrest of at least ten other rappers and freestylers. One of the latest denunciations appeared in WhatsApp groups and on social media the day before the Freestyle Master Series Caribe (FMS), an April 30 rap competition organized by Urban Roosters, a company in downtown San Salvador.
Urban Roosters, headquartered in Spain, and describes itself as "an ecosystem facilitating the discovery and empowerment of talent through hip-hop culture." In February 2019, Urban Roosters published a post on its website claiming that Salvadoran President Nayib Bukele "has the distinction of promoting freestyle as a way for youth to avoid getting into trouble." The post was accompanied by a video of a rapper who supports Bukele.
The day before the FMS Caribe event in San Salvador, hip-hop artists and collectives circulated the following message, and others similar to it, on WhatsApp groups and social media: "Freestylers and rappers have been imprisoned under the state of exception, by the very government that claims to support the movement. We demand justice for our brothers!" The messages were accompanied by photographs of the detained, identified by their stage names: B-Shop, Toga, Visionario, Hackerclan, Hverso, Diktx, Anormal, Rochac, Sykroo, Realista, Chocobrow, Mafa, Kear in the hood, Blass and Art.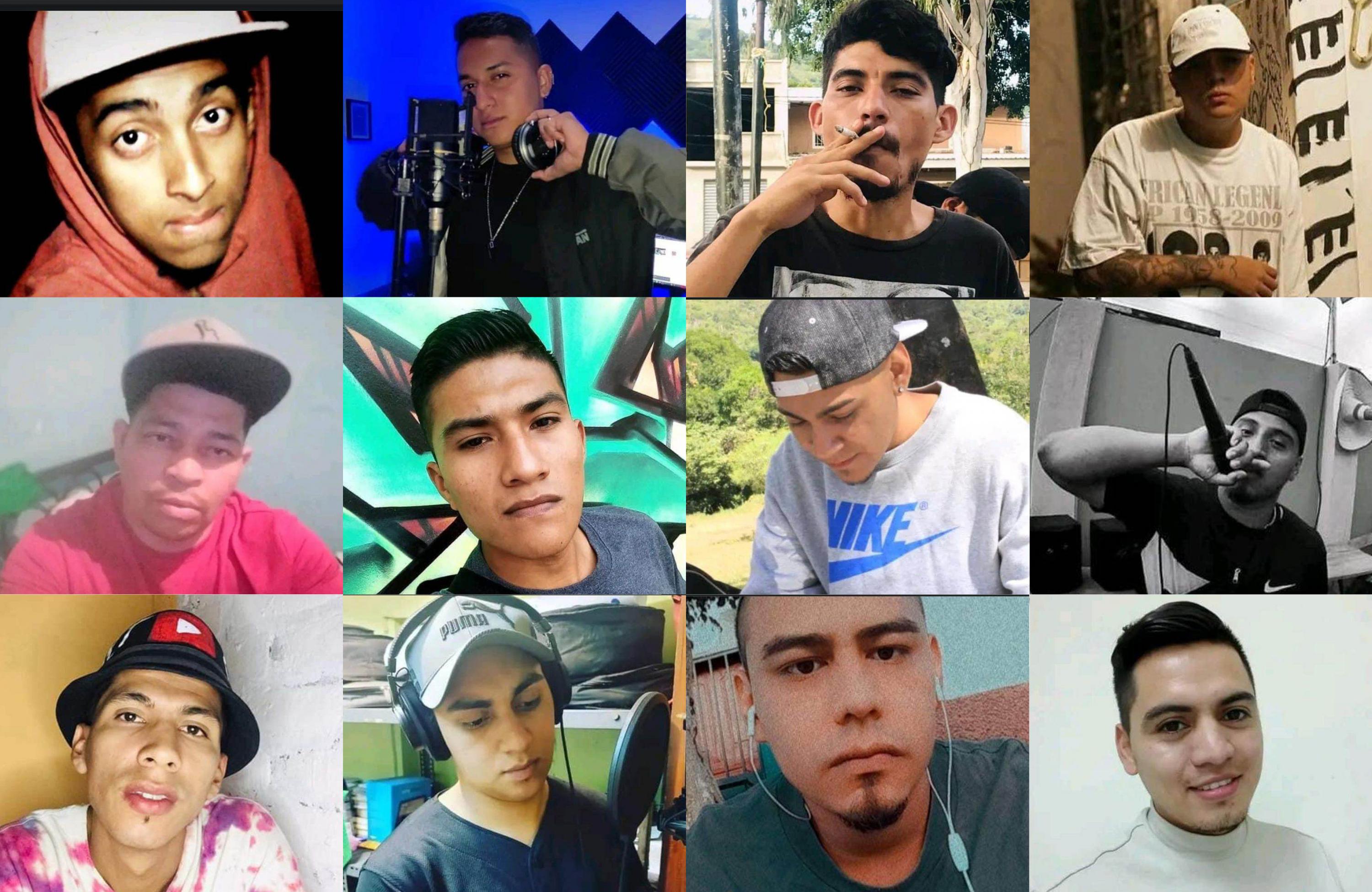 Some of the hip-hop collectives also called out Salvadoran rappers for not explicitly denouncing the state of exception during FMS Caribe. One of the performers that did speak out was Guatemalan freestyler Ritmodelia.
"Me pongo la camisa de mi selección porque a mi Guatemala la llevo en el corazón, una cosa pa' decir el régimen de excepción, libertad para los rapers que aún siguen en prisión" ("I wear my team's colors 'cause Guatemala's in my heart, I've got one thing to say to the state of exception, freedom for all the rappers still in prison!"). El Faro requested an interview with Ritmodelia but had not received a response by the time of publication.
Despite hip-hop's history of rebelling against inequality and injustice, during the FMS Caribe, which took place in downtown San Salvador, the logo of government was constantly projected on stage. Ruling party officials, such as legislator William Soriano and the head of the Directorate for the Reconstruction of the Social Fabric, Carlos Marroquín, were in attendance.
Marroquín, himself a rapper who goes by the stage name Slipt, is one of the Bukele government officials who participated in secret negotiations with gang leadership that broke down in March 2022, leading to a wave of violence and preluding the declaration of a state of exception.
*Translated by Max Granger