Zaira Navas leads a team that has interviewed hundreds of detainees under the government's "state of exception" who suffered grave human rights violations during the months they spent in prison. In addition to speaking with them, Navas and her team at the law and security program of human rights organization Cristosal interviewed family members, specialists, doctors, and mortuary employees who handled the bodies of people who died in custody.
A new report from Cristosal, based in part on these testimonies, provides compelling evidence that the government of El Salvador has committed major crimes of state including, Navas says, crimes against humanity.
The Salvadoran government claims to have arrested and imprisoned more than 68,000 people during the first year of the state of exception, which went into force in late March 2022, and has been renewed every month since then. In that time, Cristosal has received 3,275 reports of human rights violations, the vast majority filed by women — the wives, mothers, sisters, and daughters of the detained. According to Navas, who served as Inspector General for El Salvador's National Civil Police 11 years ago, most of those arrested under the state of exception are not actually gang members, as the government claims. As of late May 2023, Navas says, at least 160 people are known to have died in prison.
"We found that the majority [of those who died in custody] showed signs of being beaten: in the head, in the stomach, in the back, in the legs," she told El Faro English in this interview. Her team, she adds, has documented evidence of strangulation or asphyxiation, burns, fractures, and lacerations on the bodies of the deceased.
The report describes cases of extreme torture and abuse in prison: One man suffered electric shocks while being forced to kneel on gravel to the point that he began bleeding. Another suffered a stroke after he was held in solitary confinement, given only one meal a day, and subjected to routine beatings. In another case, around 145 people confined to one cell were forced to share a single glass for water, and to eat off of the floor — abuses also documented by El Faro.
"If guards beat prisoners, it's because they're following orders, so it's not just the guard who is responsible, but the head of security at the prison, the prison director, the deputy director of the Bureau of Prisons, the minister of security, and the president," Navas says. "It's not random. It's a systematic policy of generalized torture."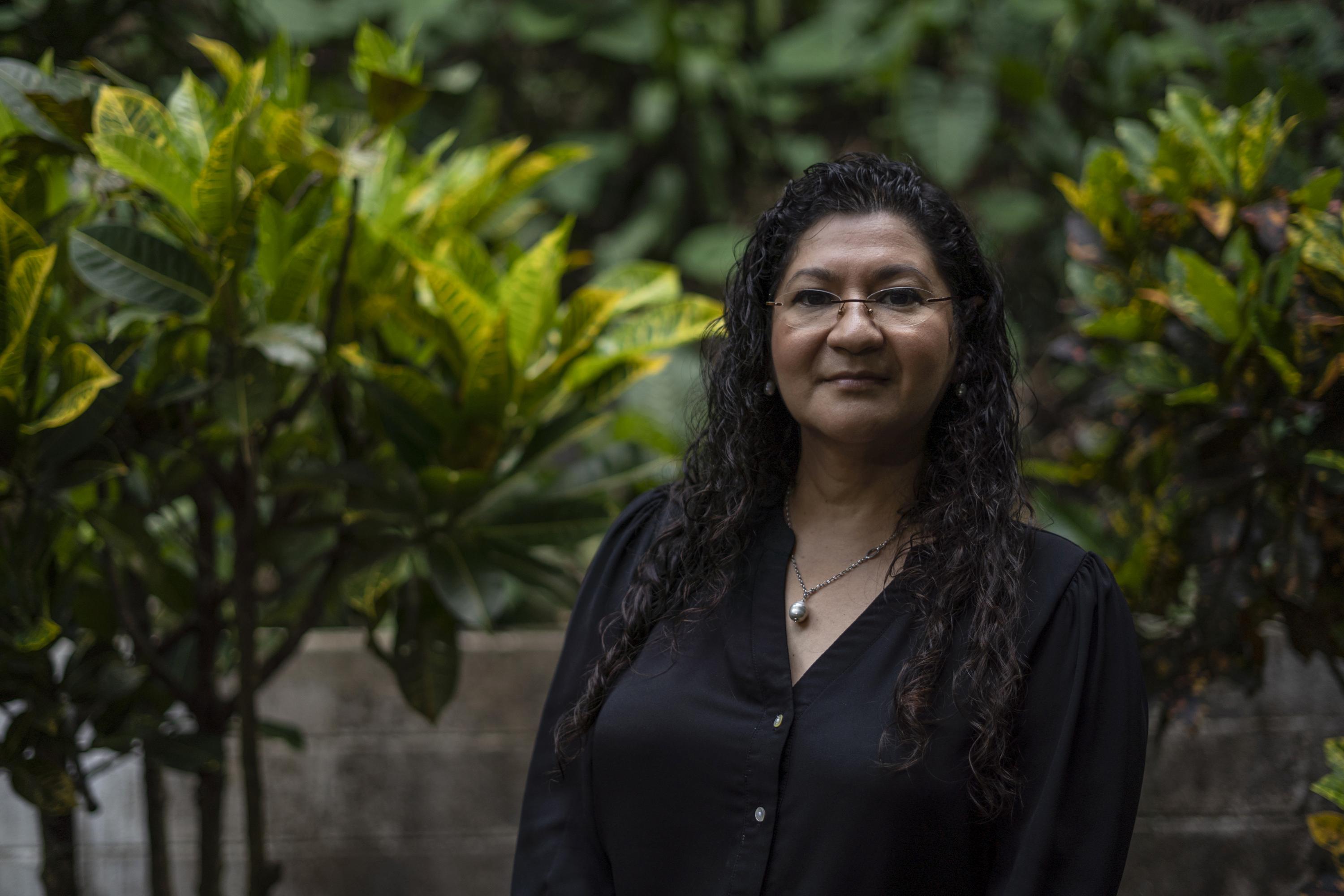 Seeking answers, family members have contacted the Attorney General's Office. In many cases, all they have received in response —other than the body of their relative— is a certificate from a public hospital stating that the person died from "a chronic illness or health condition."
To confirm the deaths documented in the report, Cristosal reviewed dozens of death notices, autopsy reports, birth certificates, and court documents. Since October, the group has been working on a more in-depth follow-up report that Navas says includes details of mass graves. That report has yet to be published.
The work has been strenuous and exhausting. "Of course it takes a toll," Navas says, reflecting on the process of collecting testimonies. "How could you not be affected, seeing people so broken?"
This is the most convincing report to date on deaths in custody under the state of exception. What has the process been like?
We have hundreds of interviews, if not thousands. Regarding the issues of prison conditions and violent deaths in custody, we are still conducting field research for an investigation that began back in October, which has yet to be concluded. But the basic process is this: First, we have to verify that the person existed; second, that the person was detained, and under what circumstances; and third, that the person died. To date, we have documented 160 deaths; of these, 139 have been fully verified. For those with no identifying details, this is because they didn't receive any information about the body — it was just handed over to them like that. In some cases, people are living in such extreme poverty that they can't even bury the body.
These people were not given any information about the bodies?
We strongly suspect that there are many people buried in mass graves and that the families do not know, because they haven't gone to the prison, or haven't gone enough times, to ask about their family member. There are people who suspect that their loved ones are buried in mass graves, but they don't have the resources to look for them.
Are there people who were buried in these graves without their families' knowledge?
Yes. In one case, the family found out that their relative had died two months after she was buried. They had continued to deliver packages to her in prison even two or more months later. She was buried in a mass grave because they [the authorities] had mixed up her name. And they have such horrible handwriting. It's unbelievable that they wouldn't notify families given that they register when they deliver packages. And those who are detained provide an address. Most often, families find out from mortuaries — previously established funeral homes which often fight over who gets the bodies. When we finish our investigation, we'll shed light on the whole situation with the mortuaries.
In the report, you talk about conducting field work at mass graves. Did your team visit them? Are the graves located in cemeteries, or somewhere else?
The ones we saw were in cemeteries. People say there are other graves in other places, but we haven't been able to confirm that.
I imagine one of the cemeteries you're talking about is La Bermeja in San Salvador.
Yes, there are graves there. Those are the mass graves where they bury unidentified people. The point is that there should not be any mass graves for people deprived of freedom, because the state knows their names, where they were imprisoned, where they died.
How did you investigate conditions in the prisons?
We interviewed more than 100 people who had been granted conditional release. Our team also includes a number of people who worked for years monitoring prisons. In the report, we don't identify survivors by name because they could face arrest or execution. In prisons like Apanteos, Mariona, and Izalco, the process of receiving inmates was identical: the detained are forced to kneel or squat on gravel, or on cement and dirt floors, with their hands behind their heads. Groups of 20, 30, 50 people at a time are unloaded from the vehicle, held there for half an hour or so, then forced to enter in a line, running in a squat position. Whoever stays behind, because he's sick, or because he's been beaten so badly he can't move, gets another beating; whoever raises his head gets beaten. This is the protocol for "welcoming" prisoners.
Does this type of reception happen at all of the prisons?
We know this is how prisoners are received at Izalco and Mariona. In Apanteos, it's different, depending on who arrives. This might have to do with how prisoners are booked. There was a case, for example, of a young man who had past conflicts with police. He came recommended, so to speak, so he suffered special treatment. That young man was tortured twice, and was admitted to the hospital after suffering a stroke. Another issue is the treatment of trans women, who have been taken to Apanteos. They are subjected to extreme forms of punishment. Or lesbian women: If guards see two women holding hands or leaning on each other, that's a guaranteed beating. Gender-based discrimination is very common.
The state of exception has opened the door for these people to beat, kill, and torture at will. Guards kill and beat people like it's a game, and they do it arbitrarily, like they were in a Roman circus: they throw soapy water on prisoners and make them run, and if they fall, they beat them. This is how one elderly man died. These practices have already become institutionalized. On the other hand, I would like to say that, at least in the testimonies we received, prisoners tell us that they felt a great sense of solidarity from the vast majority of their fellow inmates. The other point I should mention, too, is that most of the people we've spoken with —released prisoners— say the majority of people inside are not actually gang members. And we have not identified a single gang leader being held in any of these prisons.
If most people in prison are not gang members, why do they release so few of them?
There are defense attorneys who do everything they can to get someone out and still don't succeed. In some cases, it has to do with personal characteristics. Teachers or people with stable employment, who are married, who own property, who can prove that they support themselves and others, and who aren't being prosecuted for a specific crime: it's not the same to be identified as a gang leader as it is to be charged with being a collaborator. More than 80 percent of the detained are prosecuted as collaborators. At the time we published our previous report, when they were reporting 55,000 total arrests, only 90 people had been arrested for homicide.
For the most part, they've apprehended people who, if they were gang members at all, were part of the rank and file, not the top leadership. Not even one percent of requests for conditional release have been granted. Authorities say that about 5,000 people have been released, but none of the organizations working on this believe that figure. We do not have an accurate estimate of how many people have been released. We've learned that in some cases the Attorney General's Office does not object to the request for conditional release, and that sometimes it's the AG's Office itself that filed the request. But we don't know under what criteria. There are also cases where public pressure has worked, for example, with the people detained on Espíritu Santo Island.
What were the mental states of the people you interviewed?
The effects of being inside are extremely serious. For one thing, 95 percent of people had lost considerable weight and acquired skin diseases. For people who had preexisting chronic conditions, those conditions had been aggravated. The first people I saw were women, back in August. Some of them had lost track of reality; they had temporary mental illnesses, ranging from insomnia to anxiety, depression, and anguish.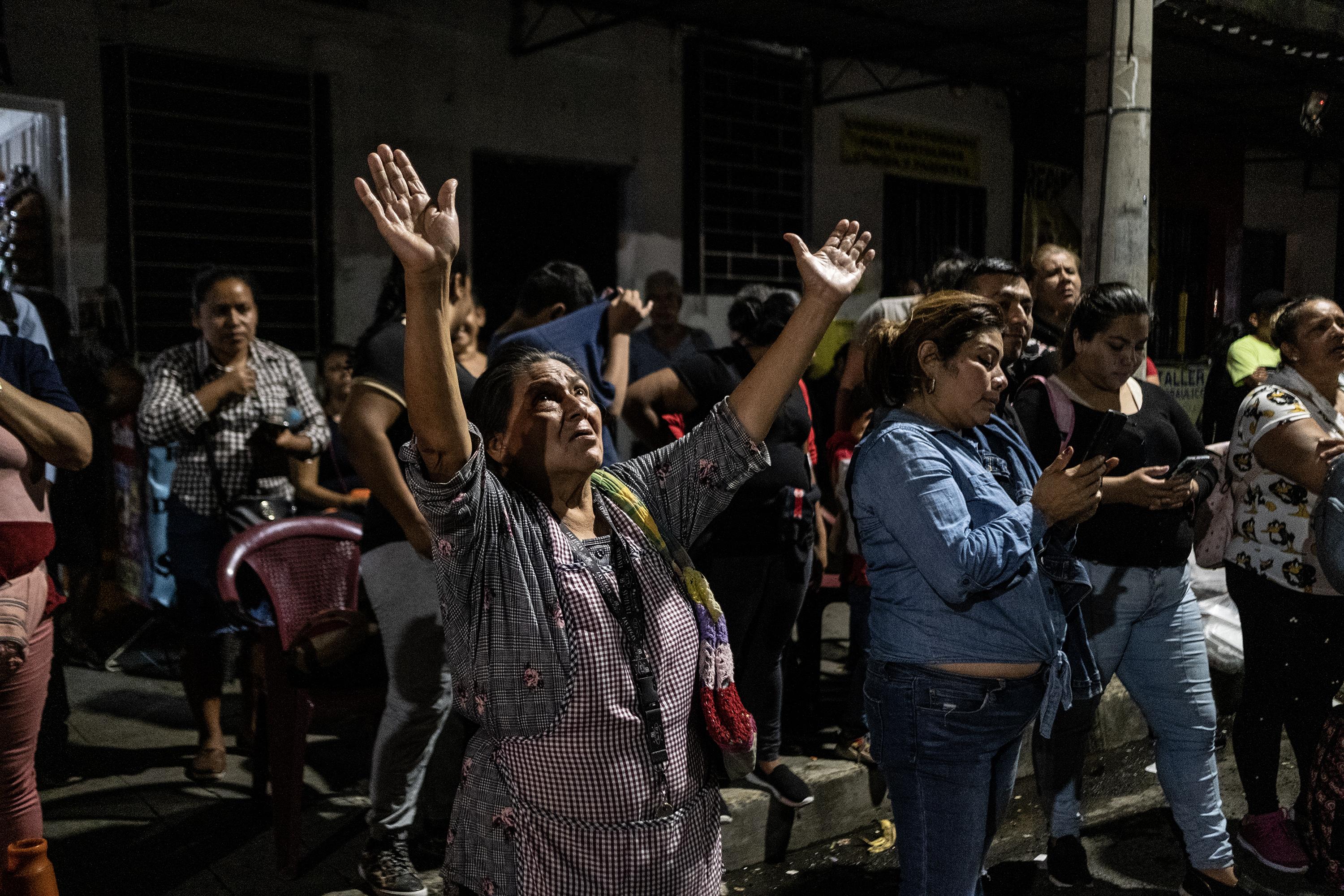 A significant number of the people we interviewed regained their jobs after their employers wrote letters on their behalf saying they would rehire them. There's a lot of solidarity, because we're talking about poor people who work in carpentry, as mechanics or street vendors, in restaurants, bars, even at mortuaries or as groundskeepers at cemeteries.
In the beginning, many people submitted letters to the court that were never taken into account.
At first, everyone was denied conditional release. In September, that changed, and they started accepting petitions for release. But really, only people with a formal job have a chance of being granted release, which leaves street vendors, informal workers, and campesinos vulnerable, without recourse.
The criminalization of poverty has been a major focus of criticisms of the state of exception.
This is why we wanted to make it clear, in the case of the deaths, who the people were. Many people are still afraid — afraid that if they denounce the deaths of their loved ones, they will be killed, they will be arrested.
Your organization has documented how, in some cases, death notices say one thing but the bodies say another. What does this contradiction tell you?
When the coroner at the Instituto de Medicina Legal [IML, the Medical Examiner's Office] orders an autopsy, it's because the body shows signs of violence. And in all the death notices we verified, the coroner had recommended an autopsy. When a person dies in a hospital from a presumed natural cause, there is no need for an autopsy, just the cause of death. But when there's a referral to the IML, it's because the hospital detected some violent cause of death. When a body shows obvious signs of injury, but the coroner's report and even the autopsy do not mention it, then those authorities are failing to comply with their professional duties, and the Attorney General's Office, at the very least, should investigate the case.
Should we call this breach of professional duty complicity?
No, because it's a different role.
I'm trying to assess what degree of illegality the Medical Examiner's Office might be implicated in.
When the coroner who performs the remains recovery indicates there should be an autopsy, it's because he does not have sufficient confidence in determining the cause of death. So in that part of the process, we can't establish direct responsibility because the coroner is shifting responsibility to someone else. The issue is that the only thing the family receives is the death notice; their right to know the cause of death is being violated, and there is a deliberate attempt to conceal, on the part of the Attorney General's Office, because all these cases should have been referred for investigation. All of these cases should be handled by the prosecutor's office.
Are families given access to any files or reports?
To death notices from the IML, yes, but not to most of the case documentation, like clinical reports or the autopsy. Often families are simply told — sometimes just verbally — that the person died. In the case of the 39 people we don't have identifying details for, but who were buried, their relatives are afraid to ask. I want to emphasize: This is not a complete list. These are only the cases we have been able to verify.
Do these cases constitute state crimes?
Of course! This is a government policy. If guards beat prisoners, it's because they're following orders, so it's not just the guard who is responsible, but the head of security at the prison, the prison director, the Deputy Director of the Bureau of Prisons, the Minister of Security, and the President. It's not random at all. Haven't we heard the president himself say, "we're going to let them starve?" Once, Bukele even came to visit a prison, and the day before, the guards gave everyone a beating, telling them: "Anyone who raises his head is going to die." It's a systematic policy of generalized torture, to punish all detainees, regardless of whether they're guilty. They want to present an image of vengeance and hatred toward the gangs. But most of the people detained are not gang members.
This report has information that might compel international organizations to intervene. Do you think that what you've documented might open that door?
We have appealed to the Inter-American Commission on Human Rights due to the failure of habeas corpus. In the future, if the families want us to accompany them, we hope to file individual complaints denouncing the deaths of their loved ones before the Inter-American Commission and Inter-American Court. Public denunciations and the accompanying documentation will be very relevant in influencing the International Criminal Court (ICC) to open an investigation into El Salvador, because the cases that the ICC hears are not about individual violations. The ICC prosecutor will have to present the case, but there is already enough evidence for El Salvador to be prosecuted for crimes against humanity.
What crimes against humanity might the Salvadoran state be involved in committing?
The state bears responsibility for the deaths, since it is the state's obligation to protect the life and integrity of any person in their custody. In this case, as I mentioned, we're talking about a government policy. There are arbitrary acts, and there is probable responsibility. We're talking about commission by omission, and a number of crimes that would have to be determined by the Attorney General's Office and the judges, of course... if there are any. At this moment, in El Salvador, there is no possibility of even prosecuting those responsible for the deaths, because the Attorney General's Office and the judges have all been appointed by the current government. The international community and international human rights agencies are the ones in a position to take action.
The Minister of Security and Justice has said that "in every prison system, there are deaths." Is what we're seeing in El Salvador a normal rate of deaths in prison?
No, no. Absolutely not. There is a significant difference in the deaths we're seeing now, compared to deaths in the past, and here I'm referring to a time when there were huge prison riots. There were two major events that marked prison life in El Salvador: in the early 90s, the massacre in Gotera, where heads rolled and the prison was set on fire. The same happened in Apanteos in the 2000s. It's a very different situation when the deaths are caused by inmates. Today, we're talking about systematic death. The deaths occur in the same way, against the same people, and for the most part, the responsibility lies with the guards and sicarios inside.
Sicarios?
We have testimonies —not many, just a small few— that there are inmates inside who carry out summary [extrajudicial] executions, who kill on purpose.
Do they have something to do with gangs operating inside the prisons?
All I can tell you is what the testimonies say. The gangs have learned to survive inside, and quite well, by the way. In Mariona, the gangs self-separate: in a cell meant to hold 70 people, but that now holds 200, for example, there might be 15 MS gang members, and Barrio 18 will have nine. The rest of the inmates, caught in the middle, are civilians. And as always, just like on the outside, gang members play their game of, "you are where you're from." But the majority are civilians, and they stay neutral.
Is it possible to confirm whether gangs exercise the same control inside as they did on the outside?
No, that's not possible to know. There are small fights, over soap, over going to the bathroom, things like that. But there haven't been any issues with major conflicts.
Not even with civilians?
No, they don't mess with civilians. The thing is, inside, they're in survival mode. It's a different sociological phenomenon. There's not enough water for everyone. So obviously, whoever gets to drink water first are probably the gang members.
Do they get special treatment, for example, with the food packages delivered by families on the outside?
The packages are never delivered to prisoners. Ninety-nine percent of the people we interviewed told us they never even received any medications, with the exception of some who had terminal illnesses and were later transferred to Quezaltepeque. There, they do receive medications. But with the food packages, they only let in some cereal, sometimes a little bit of milk, or a little bit of Incaparina (corn and soy porridge). But when families sent clothes, or mattresses, they never received them.
How can the police not be aware of all this?
The police are part of it. The re-arrests and illegal detentions prove it. People get told they'll be released, and are overjoyed to get out, but after they go through the process, they're handed their release papers, and then as they walk through the prison gates, the guards laugh and give their papers to the police, who arrest them again. Or sometimes they'll take them out of prison. At Mariona, they'll take people to the Mejicanos police station and charge them with "terrorist associations." This is double jeopardy, and illegal detention. Then they'll take that person back to prison, or to a different prison, and now he's charged with two crimes. But his family continues to wait and hope, still believing that he'll be let out.
So the government has the only eyes inside the prisons? Is there no way to get a different version of events, other than the official one?
Inside the prisons, yes. It's difficult without an account from the victim themselves. We have documented that some churches have been allowed to enter, like Toby's church. ["Toby Jr.," pastor of Tabernáculo Bíblico Bautista Amigos de Israel, has vocally supported mass arrests under the state of exception.] I don't know about civil society organizations.
What case best describes the systematic brutality your organization has documented?
Edwin, 24 years old, was detained for eight months in the Mariona Prison gang unit. His family, who had nothing to do with gangs, managed to make contact with him when he was transferred to a hospital, and he told them what was going on. He had been hit several times in the stomach. He stopped coming out to eat meals, to avoid the beatings. This caused him to develop extreme gastritis, and he stopped drinking water. Then his kidneys started to fail. When he was taken to the hospital, the doctor's report states, "He was vomiting blood. He is expelling remnants of clotted blood. He already has a ruptured stomach. He is going to die." Edwin said: "I'm going to keep telling everything until I die." The Medical Examiner's Office says he is dying of end-stage chronic kidney disease, and the tests performed by the hospital confirmed that his stomach was destroyed by the beatings. On top of that, he was completely emaciated, like a corpse. It was systematic torture, not allowing him to eat, to go out in the sun, to drink water, and to beat him constantly like that, to cause such a serious illness and not give him medical attention.
The stories we hear are horrific. But despite the fact that this is happening to so many people, the policy has very high rates of approval among citizens.
This population is very manodurista, very supportive of "iron fist" policies, very conservative. People have suffered a lot of harm from the gangs and the government sells the policy as only targeting gang members, that they're only killing gang members. Our report has an important section on punitive populism, where we talk about how the government has sold the idea that the situation calls for punishment. But people have suffered a lot, and now they believe they're safe.
*Adapted for El Faro English by Roman Gressier and translated by Max Granger