Gold is Nicaragua's top export and, according to analysts, 85 percent of it goes to the United States. Thus the relevance that on Monday the Treasury barred Managua's General Directorate of Mines from U.S. markets and from doing business with U.S. economic actors.
These add to sanctions last November of Energy Minister Salvador Mansell Castrillo and, in June, of Eniminas, the state authority created by Daniel Ortega in 2017 to license foreign companies in major extractive industries. The Nicaraguan gold industry exported $828 million in ore in 2020, driven by multinational firms who have amassed reports of environmental degradation and violence against Indigenous communities.
The Treasury said it is targeting one of the hearts of Nicaraguan commerce "to hold the Ortega-Murillo regime accountable for its continued attacks on Nicaraguans' freedom of expression and assembly" and for "supporting Russia's further invasion of Ukraine."
Biden made the changes through executive order, signaling his appetite for more frontal U.S. pressure of big business in Nicaragua. The U.S. Treasury said the order gives "expanded sanctions authorities that could be used to prohibit new U.S. investment."
"Today we're talking about gold, but this new authorization by executive order allows us to analyze other sectors of the Nicaraguan economy," said Deputy Assistant Secretary of State Ricardo Zúñiga in an afternoon press call.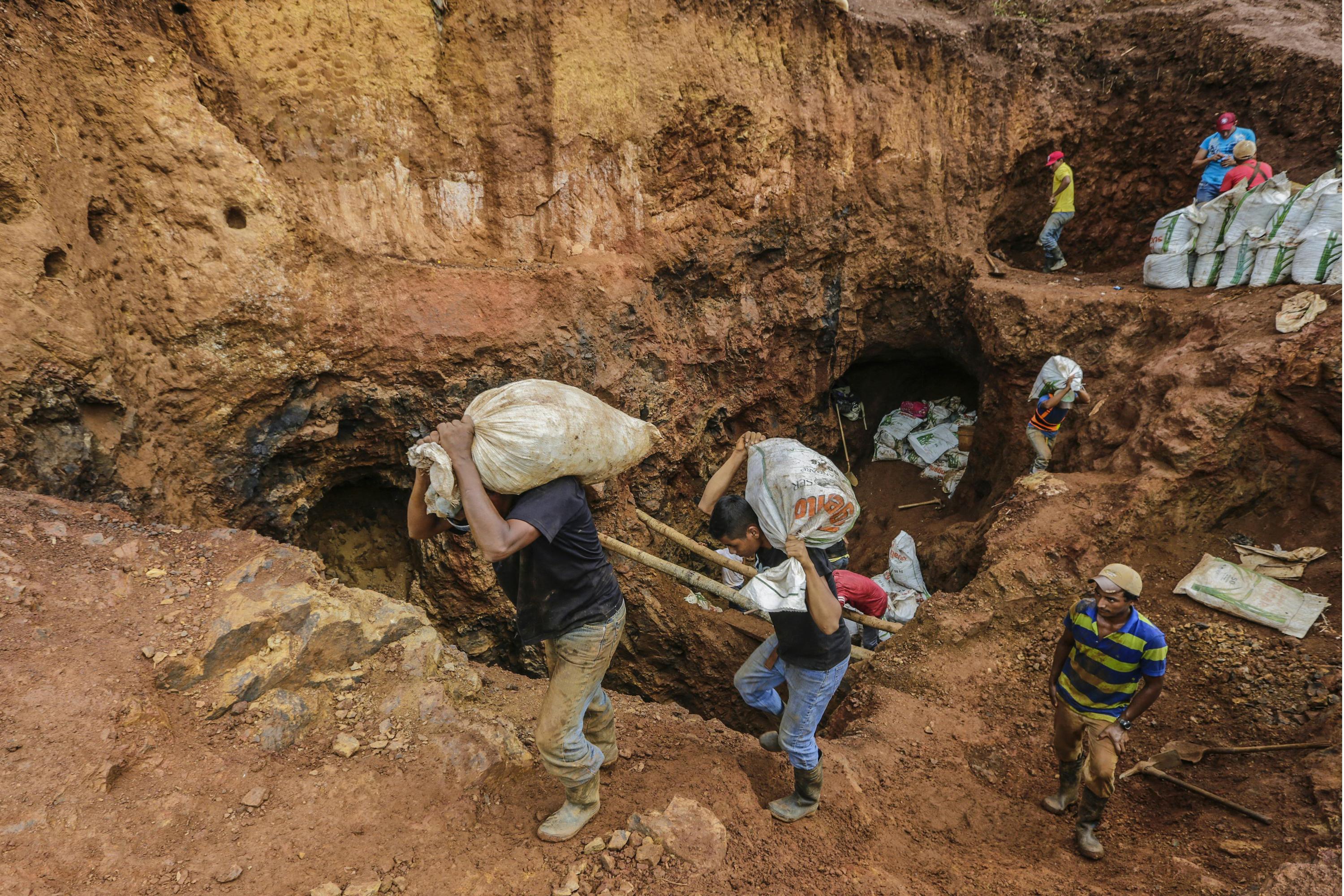 Prominent Washington policy influencers have been drum-beating for wider financial sanctions. Deborah Ullmer, Americas director for the National Democratic Institute, asserted in September that the Nicaragua military has money in the U.S. stock market 'and business in Nicaragua.' 'We need to put pressure on it," she said. "Those businesses create a kleptocratic network.'
The order builds on one from Trump in 2018 that unironically cited Ortega's "systematic dismantling and undermining of democratic institutions" in declaring a U.S. "national emergency." Trump called for the seizure of assets of involved Nicaraguan officials, but stopped short of challenging commercial interests enmeshed with the U.S. economy.
"The sanctions on gold touch the only thing the dictatorship respects and venerates more than God: the dollar," tweeted Arturo McFields, Ortega's former ambassador to the OAS who defected in March.
The new executive order also promises similar asset freezes for individuals who "arrest or prosecute" journalists. In addition to the mining authorities, the Treasury also listed Ortega insider and former head of security Lenín Cerna and over 500 other police, prosecutors, judges, higher education officials, and their family members.
Sources in Washington told El Faro English that the U.S. government intends for the new Nicaragua sanctions to also "affect the region," by sending a message to productive sectors and individuals that they believe to be propping up authoritarian advances in other Central American countries.
Multipolar Ties
The White House made clear that the new sanctions on Managua are linked to those on Moscow, citing the presence of Russian military personnel in Nicaragua and the country's October 12 vote with Belarus, Syria, and North Korea at the U.N. to not condemn Russia's annexation of four regions of Ukraine.
As we discussed in our February 24 newsletter, Ortega has pursued expanded military cooperation with Putin this year and avoided condemning the Russian invasion of Ukraine. On Friday, the Nicaraguan government also confirmed its intent to sign an agreement with Russia on "non-energy applications of atomic energy with peaceful purposes."
The Army will join five ministries and two other state institutions on a newly formed Nicaraguan Atomic Energy Commission. Also likely rankling the U.S. government is the agreement signed with Iran in May to jointly build an oil refinery in Nicaragua to, as Ortega put it, "export to the Iranian market and from Iran to other markets in that region."
If Venezuela, Cuba, or the last four years of Nicaragua sanctions are any guide, it's hardly plausible that the new Treasury listings are designed or destined, as the department wrote on Monday, "not to punish, but to bring about a positive change in behavior."
What is clear is that Central American governments are watching closely. El Salvador, Guatemala, and Honduras have scowled at U.S. visa revocations, calling them violations of sovereignty. When the Treasury and European Union sanctioned Russia's Central Bank for the invasion, Nayib Bukele tweeted: "The intrinsic value of bitcoin is now on full display."