The Mara Salvatrucha-13, the Revolucionarios or Sureños factions of 18th Street and other smaller gangs like the Mao-Mao, La Mirada Locos, and CODEMAR no longer operate in the streets of El Salvador — or at least not as they had before. After ten months in a state of exception that has curbed basic constitutional rights, the administration of President Nayib Bukele has managed to undermine the gangs' territorial presence and control, their main source of financing —extortion— and their internal structure.
To verify this, El Faro visited 14 communities who for years lived under gangs' ironclad control in the west, center, and east of the country; traversed the old criminal borderlines in the Center District of San Salvador; spoke to a veteran gang leader on the run and no longer in El Salvador; interviewed business people of different levels who for years were extorted by these groups; and conversed with police officers, religious leaders, NGOs, and political parties. The conclusion is that the gangs do not exist in this moment as El Salvador knew them for decades.
A veteran gang leader from the highest circles of power in his criminal organization agreed to speak with El Faro on the condition that his name, gang, and country where he now lives be withheld. He was part of the influential circles with knowledge of the negotiations that these organizations have held with various governments, from 2012 to the present administration.
When asked directly whether the Bukele administration had destroyed the gangs, he responded unequivocally: "Yes, they have ruined the gangs as you knew them. If what you mean to ask is whether there are no longer any cipotes [gang members] with presence in these places, it's true. They're no longer there. If you want to see it that way, then yes: they have ruined the gangs."
Of all his certainties, he most stressed that the gang chapters operating throughout the country had become disconnected from their leaders in prison. As opposed to 2015, when the administration of President Salvador Sánchez Cerén, too, launched a military and police offensive against the gangs, the source asserts that in the past year the gangs received no guidance from their leaders to organize themselves to face off with the state. He says that, for some time now, the gangs' street "soldiers" believe that their leaders "sold them out."
"It's true. These structures have no management. The ranflas [leaders] claimed to be looking out for their soldiers' wellbeing. Not anymore. We came to the conclusion that it wasn't the case." He thinks that the concentration of power in the hands of the historic leaders of the organizations had backfired on them.
"The ranflas [in prison] didn't want to appoint substitutes [in the streets]. I don't know why. Maybe because they didn't want to leave to someone else what was theirs. So they didn't do it. These locos negotiated for their own benefit. What did they negotiate? I don't know," he said.
This veteran gang member believes the state isolated the leaders from the rest of their organizations in order to face off with fragmented structures left in the hands of middle managers without top-down directions nor the capacity to make important decisions.
"Extortion has already gone to hell. Some might still pay it just out of fear, like the devil, who you fear will punish you but you never see him," he added. He believes that there are still some small gang cells or individuals who could act on their own, though he accepts that in the territory he used to control there are hardly "a few cipotes hiding around, and they were the rank-and-file… [But] my [closest] homies are out of there. They're not there."
Given the newfound lack of hierarchy, he wonders: "Am I just another delinquent, or am I a gang member?" At the end of the interview, El Faro asked him whether his request of anonymity was due to fear of his own gang acting against him. His answer was in line with his discourse: "Nah, man! None of that is left. I'm scared the government might come for me."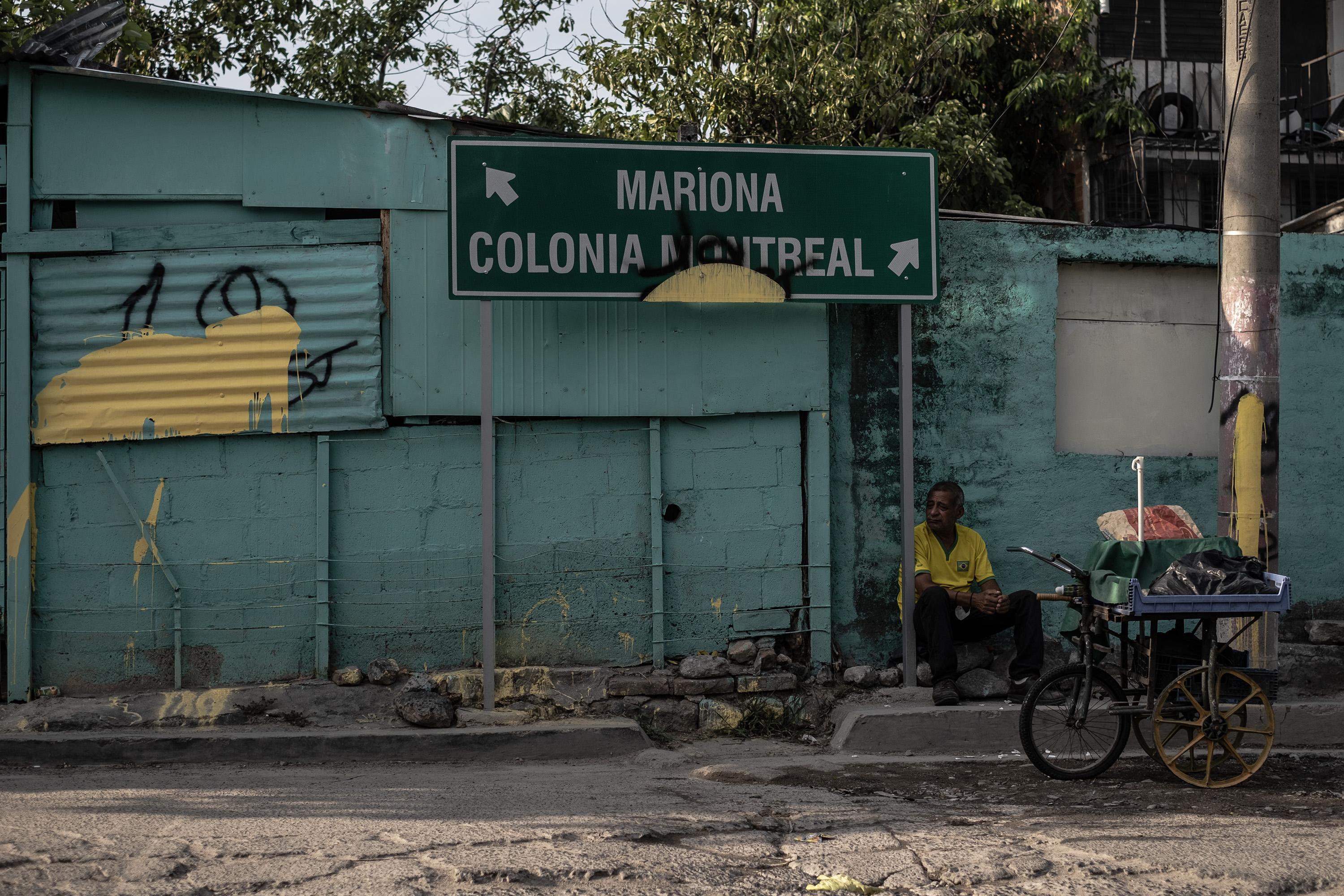 Born in California and fueled by the arrival of people fleeing from the Salvadoran civil war (1980-1992), both the Mara Salvatrucha and 18th Street gangs were deported to El Salvador at the end of the 1980s. They initially grew in Central America in a void of security policy, and later, spurred by the repressive mano dura (iron fist) policy of right-wing presidents Francisco Flores (1999-2004) and Antonio Saca (2004-2009). By 2015, the annual homicide rate had skyrocketed to a record 103 for every 100,000 Salvadorans.
For decades, the gangs subjected most low-income neighborhoods in the country to their will through extreme violence. Leaders in prison or in the streets dealt in death and extorted businesses and residents, while successive governments failed to weaken their authority.
In the last several weeks, El Faro verified the absence of gang members in communities where their power was strongest. Residents, teachers, and communal leaders told El Faro that the gangs had largely disappeared and that their power had dissipated since the start of the state of exception in March 2022. They pointed to palpable signs like the suspension of extortion and other "taxes" on parking, real estate rentals, or cable TV contracts. Some marveled that restaurants, taxies, and ride hailing apps like Uber now offer services in their communities.
The main business associations in the country have not kept statistics on extortion in recent months, but their members report that something is changing. "Partners engaged in mass distribution have commented to us that they have extended coverage to colonias and sectors where they were previously unable to enter," responded the Salvadoran Chamber of Commerce and Industry.
Gang turf borders are also dissolving. For example, residents of Villa de Jesús, Soyapango, have returned to Ilopango Lake after nearly a decade's prohibition by MS-13 of communities controlled by an opposing gang — in their case, the 18th Street Sureños. Some communities are beginning to recover communal spaces like sports fields or parks that for decades had served as invisible borderlines. In the colonia Las Cañas, in the municipality of Ilopango: The leaders of both sides of the community, once controlled by rival gangs, met and even organized a youth soccer game, as part of the start of a unification process in the colonia.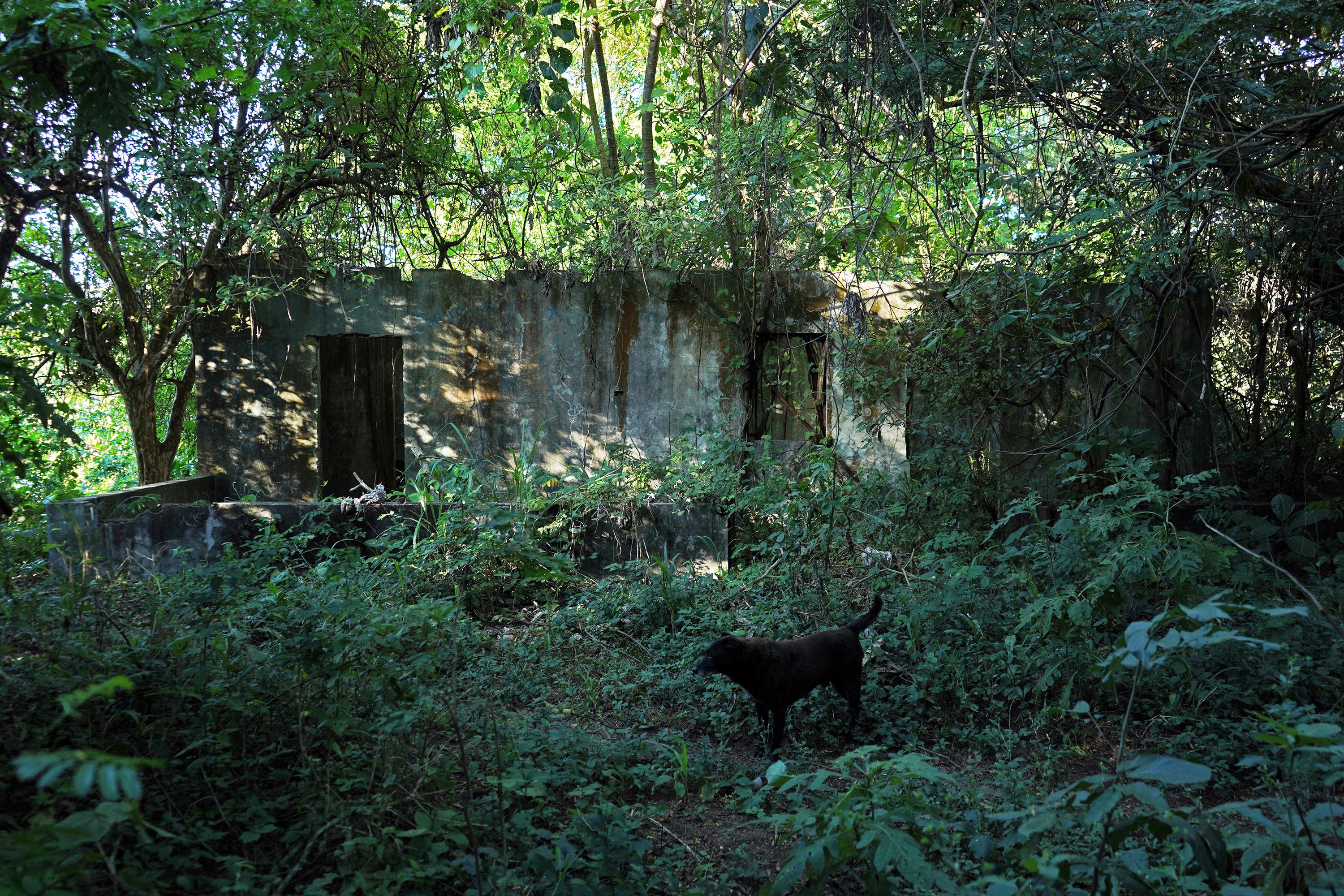 Even some critics of the state of exception accept that the measures did away with the gangs. Marvin Reyes is a police officer with 20 years' experience who as founding leader of the Police Workers' Movement (MTP) receives reports from hundreds of current and former unionized police officers across the country. "The gangs as we knew them, as a national structure, no longer exist. What's left is a vestige," he said. "[They] have been left with diffuse control in a few places, barely a few tentacles attached to a few points," he adds, citing the municipality of Santa Tecla, which for years was controlled by the Libertad program of the Mara Salvatrucha. "They still pose as food runners there to collect extortion money in some places," he explains.
A senior officer in Soyapango agrees, citing a bakery and a bar run by gang members without tattoos nor criminal records. "They don't capture them because the [police] bosses punt the ball back and forth on who has the responsibility to go get them," the officer claimed.
Reyes asserts that the state of exception not only changed the criminal dynamics but also the state itself. He recalls that on December 23 of last year 300 police agents were fired from the Victim and Witness Protection Unit: "They dismantled the unit, because with the state of exception they are condemning everyone and don't need witnesses as they did before."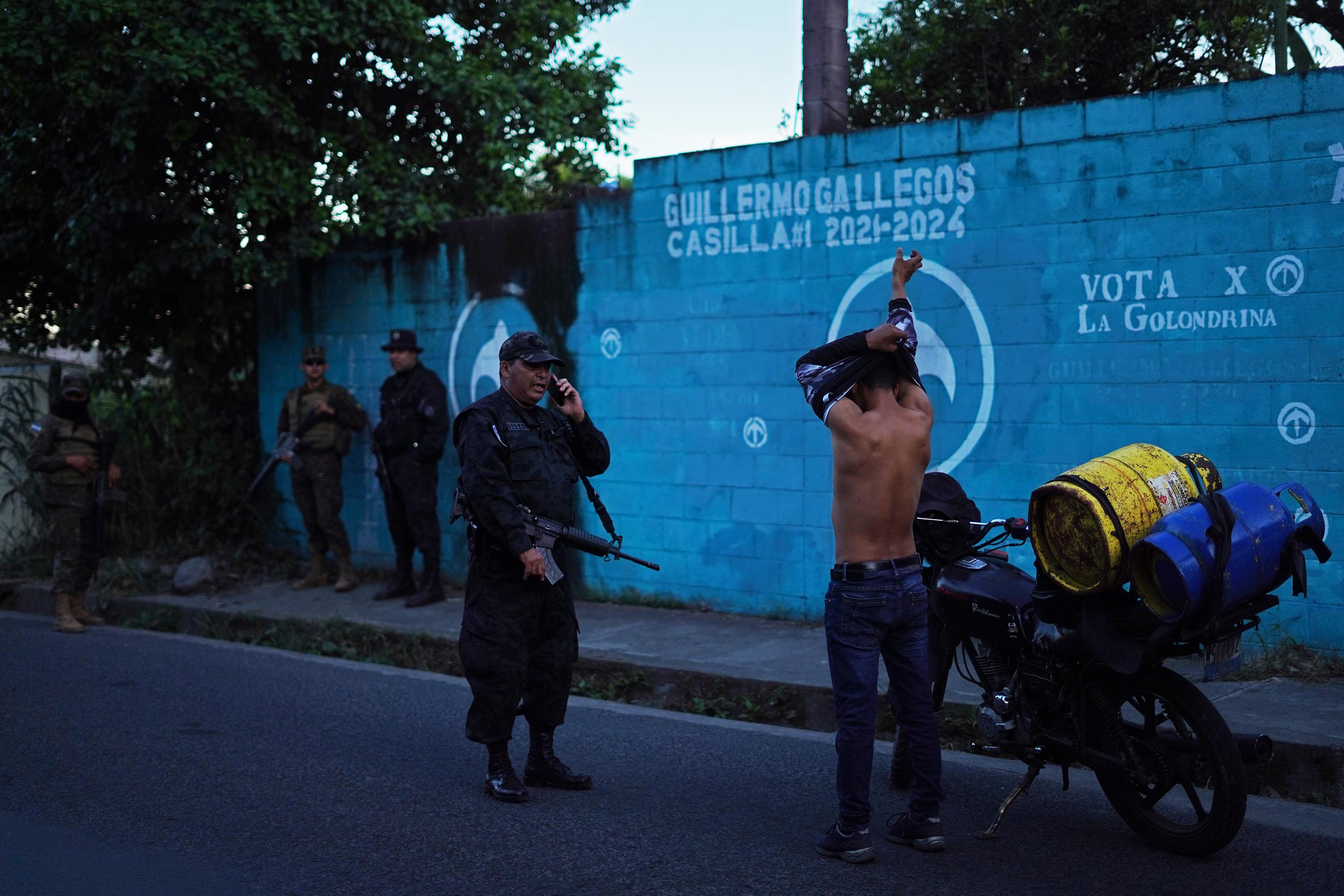 Numerous human rights organization and community leaders have denounced thousands of arbitrary arrests during the state of exception and cases of torture and violent death of detainees without apparent ties to gangs. El Faro has shown how the justice system is condemning people in mass trials of hundreds of people and how, in just four months under the state of exception, the country hit an all-time record of habeas corpus petitions since the end of the civil war.
Reyes warns that these realities appear to have been blotted out by the results of police and military presence in the streets: "[the gangs] will convert themselves into small mafias," he says. "With all of this he [Bukele] will be able to reelect himself as long as he wants."
Tour through the forbidden cities
"Only gang members could enter this soccer field," said a resident of Las Margaritas, a neighborhood in Soyapango, pointing to  kids locked in a heated soccer match on an afternoon in January. For years, Las Margaritas was a bastion of MS-13 and the field bordered turf controlled by the 18th Street Sureños. Shootouts were common. "The gang was like the police: They charged you $20 for every vehicle, and if you didn't pay, they'd steal it. If a relative wanted to visit, you had to ask for permission from the bichos [gang members]. If you had a business, you had to pay them. Now none of them are left," he said.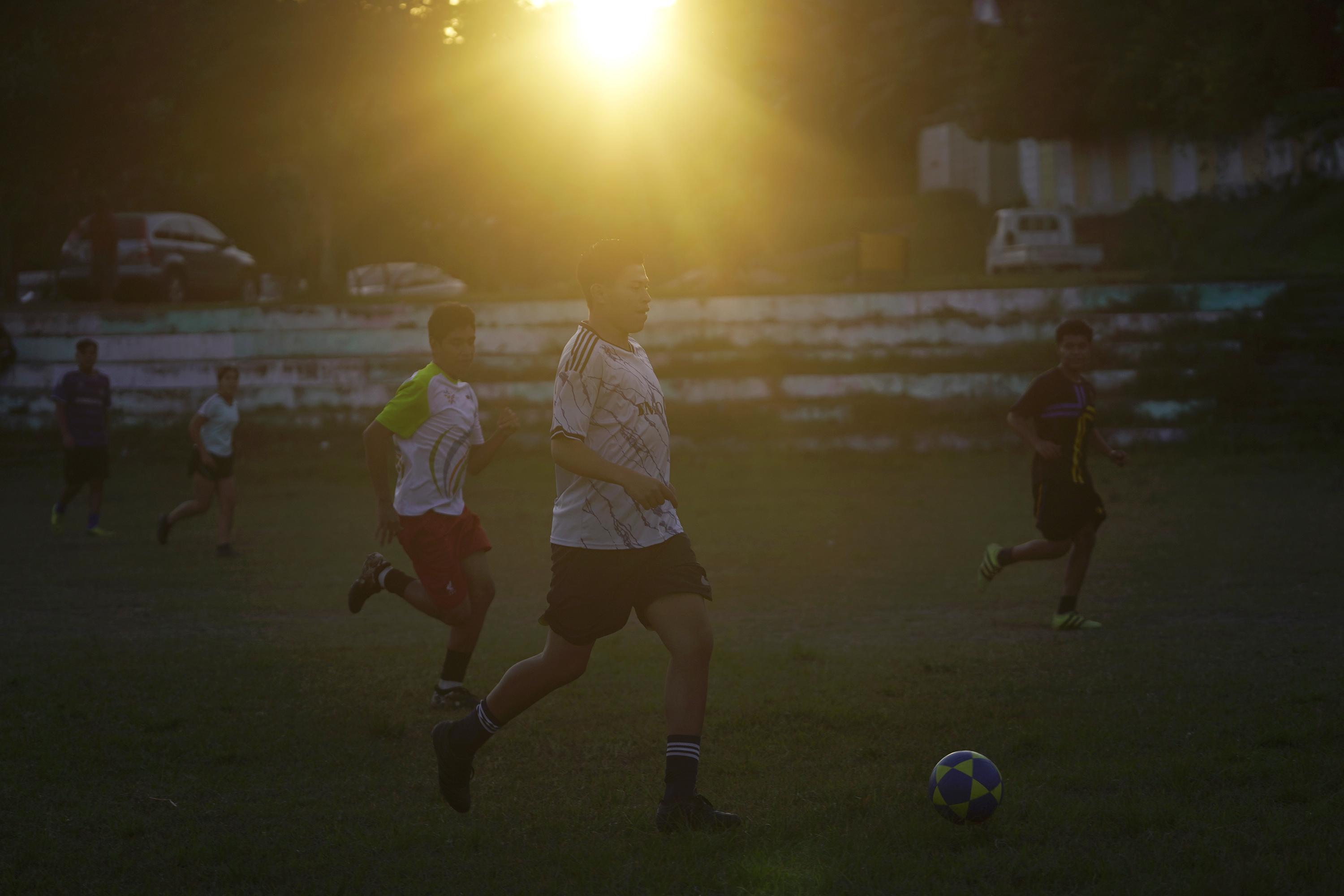 El Faro visited some of the most emblematic gang-controlled colonias in the department of San Salvador like Las Margaritas or Villa de Jesús, also in Soyapango, where the 18th Street Sureños ruled; or Las Palmas, San Salvador, controlled by the Revolucionarios.
Residents agree that the groups wielded cruel and unappealable power that demanded money for everyday affairs. A member of the communal board of Las Palmas said that, after the death of her mother, she and her sister sold the old family home for $12,000 and split the proceeds. When the gang found out that they hadn't paid a tax, they stripped them of half of the money. "I had to give them everything and didn't enjoy the inheritance from my mother," she said.
"Here you had to look, listen, and shut up," she added, recounting how neighbors listened to the torture of a young man who the gang had tried to coerce into revealing his father's location.
During El Faro's visit, members of the communal board did something that would have been unthinkable: speak openly with journalists about the gang in the middle of the street and in broad daylight. Fearful that the change will be temporary, some of the neighbors who spoke with El Faro requested anonymity, but many others decided to give their first and last names. For their security, though, El Faro opted to include only first names.
"Before we would have told you that we didn't know anything," said the president of the board. The leaders even offered a tour of what they call "the forbidden city," a section where the gang had one of their destroyer homes to meet and torture their victims. On the couch in the deserted living room was a suitcase of abandoned clothing.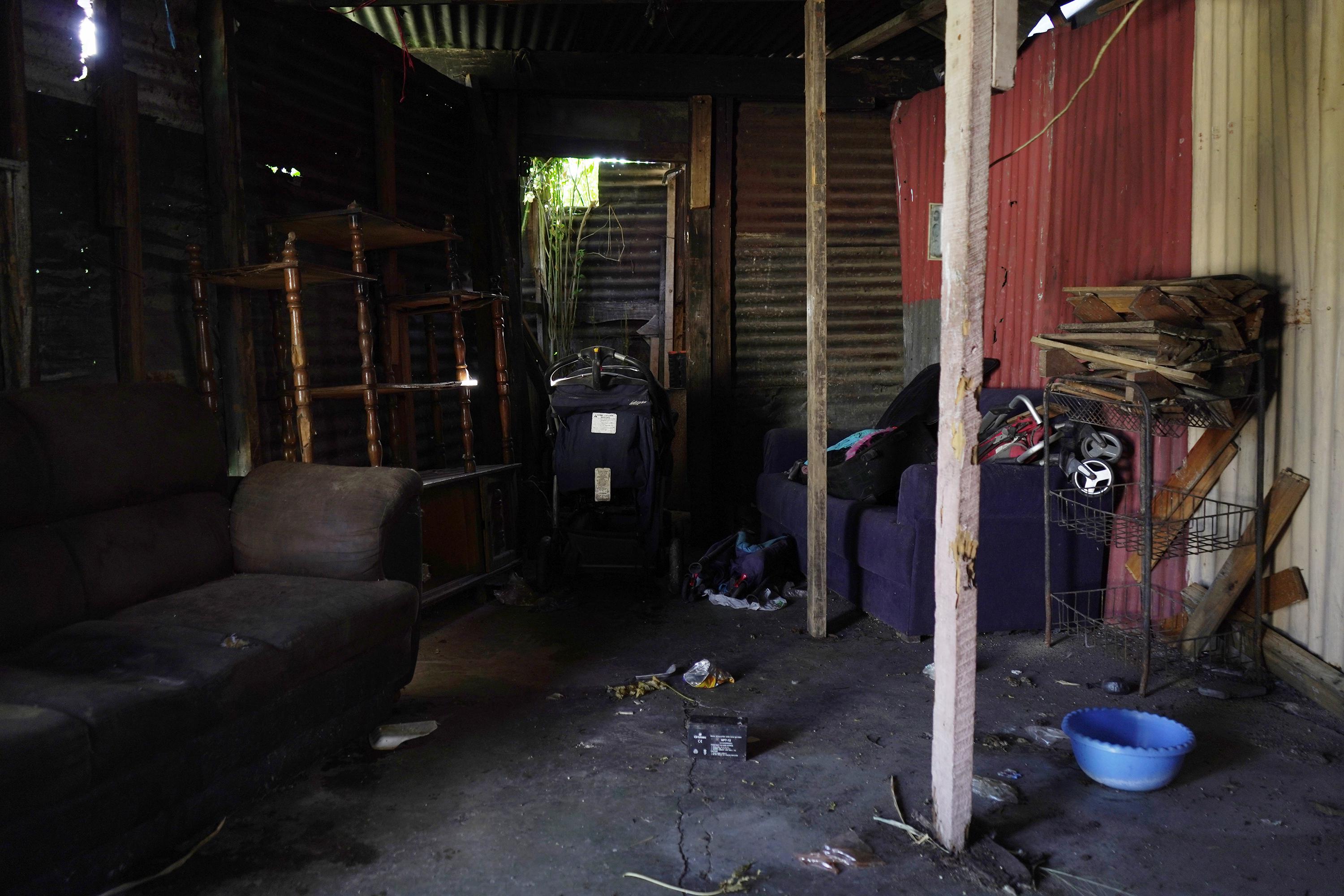 Reparto Las Cañas is a colonia in Ilopango that had been split in two: The upper section was controlled by MS-13 and the lower by 18th Street. The school, located in the upper area, had to close some of its classes due to student absences. The teachers rented a home in the lower section to give classes to the students who couldn't attend.
On the last Sunday in January, the community organized a soccer match with players from both halves of the colonia. The players from the opposing teams had never met despite living dozens of yards apart. "Five years ago, we closed the soccer clinic because the bichos would come onto the field to shoot at us, and the kids had learned to drop to the ground when they heard a gunshot," recounts former youth coach Francisco.
"Everything feels so calm," said one woman, the owner of a small beachside restaurant, "but we think that if they let those people out, then blood will be spilt here." She confirms that all of the gang members there were captured or fled, but she fears that the situation could be undone.
In Nahuizalco, in the western department of Sonsonate, the central park was a constant battlefield between three gangs. Sitting in the park, a man narrated how the funeral of a relative ended in tragedy. The cemetery sits in an area controlled by MS-13, but his home was controlled by a rival. During the burial, they were sprayed with bullets. His brother suffered a perforated lung and a child lost an eye. He says he has now seen tourists visit the park.
In Santa Ana, the Emmanuel community near the city soccer stadium spent years under MS-13 control. For the mere reason of living there, 480 families couldn't visit nearby vicinities controlled by rival gangs. "We're happy that now we can go anywhere," said Margarita. Vendors now more frequently visit. "Now, anybody can come," said Herminia, an elderly woman who lives in a shanty where she sells sugar, beans, coffee, and snacks.
In eastern San Miguel, on one end of colonia La Presita, once controlled by La Mirada Locos and MS-13, there's a strip of land along the edge of a basin of the Rio Grande that used to be a dump and gang meetingplace. Residents now clean the dump every Tuesday and Sunday and are planning to build a children's park in its place.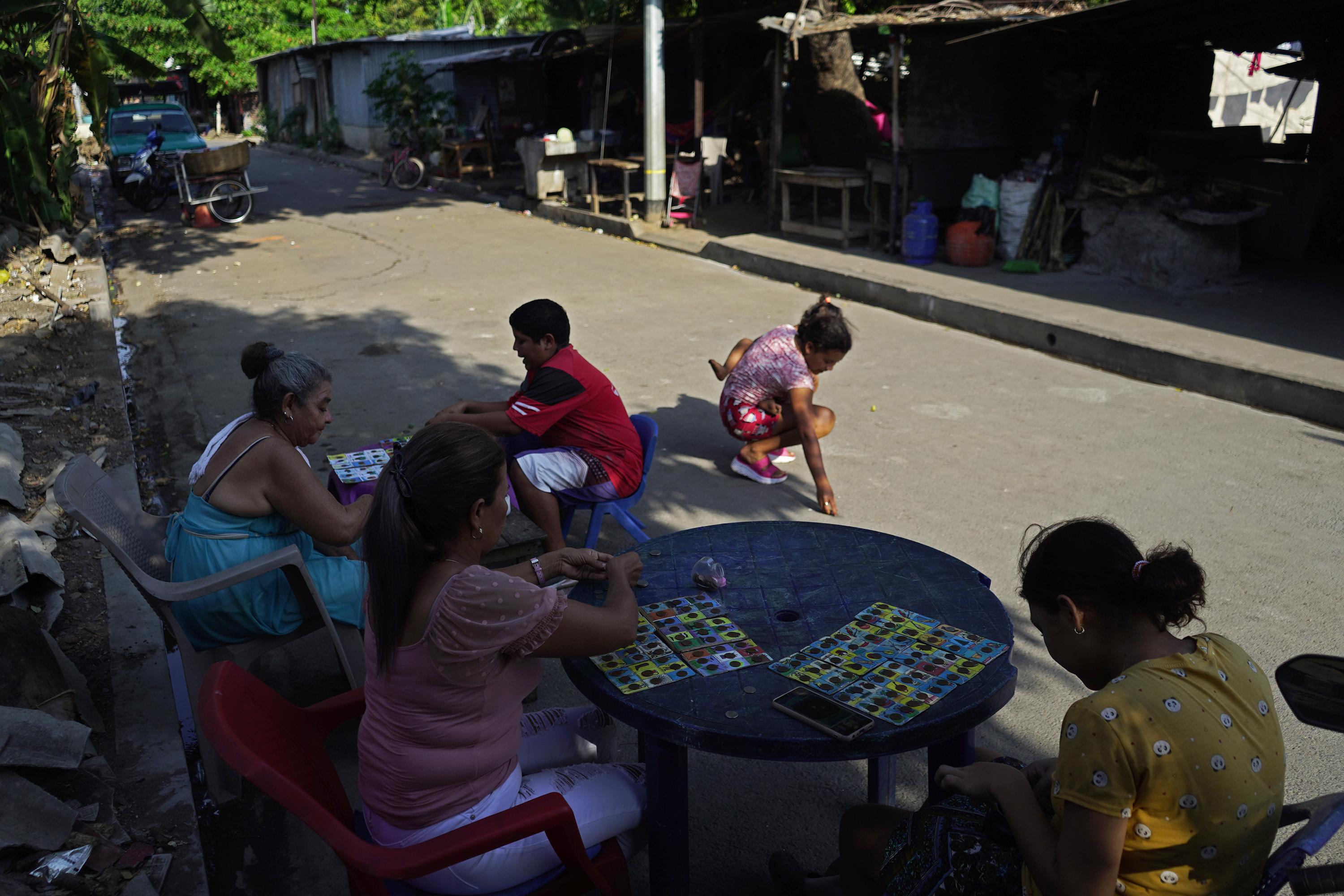 The same relief can be felt in Panamericana, where MS-13 founded the Sailors Locos Salvatrucha, one of its strongest programs with presence in Maryland, Virginia, and Washington, D.C. A bricklayer said he had to forfeit well-paying jobs located in rival territories. "The biggest change now is that you can work anywhere," he said.
El Faro also visited the colonias 10 de Octubre, Santa María, and El Cenizal, in the municipality of San Marcos, five miles from San Salvador. "You can enter the polygons [blocks of homes along a common passage] and nothing will happen to you, because the chamacos [gang members] who caused problems here were taken away at the start of the state of exception," says Antonio. Nor is there any more gang presence in Santa María, a colonia of narrow, dusty passages. "Now things are calm, don't sweat," said a vendor.
There's another constant in these communities: complaints of arrests of people with no known gang ties, and reports of abuse and mistreatment by soldiers. A young man from Villa de Jesús, Soyapango, recounted: "I was coming home from work and a soldier told me: 'Stop right there, you son of a bitch.' He gave me a good kicking and left. What was that all about?"
Remnants of fear in downtown San Salvador
Since 2015, the San Salvador Mayor's Office has registered some 40,000 formal and informal vendors in the Center District. Some 1.2 million people transit those 250 blocks every day from 5:30 a.m. to 7 p.m. Vendors long tiptoed through slices of the area governed by different gangs. Turf borders were drawn by single streets; food vendors couldn't sell a meal ten yards from where they prepared it.
The former mayor of San Salvador, Norman Quijano (2009 to 2015), even acknowledged that he had to cancel visits to communities in the Center District and suspend market projects and trash collection during convulsions between gangs.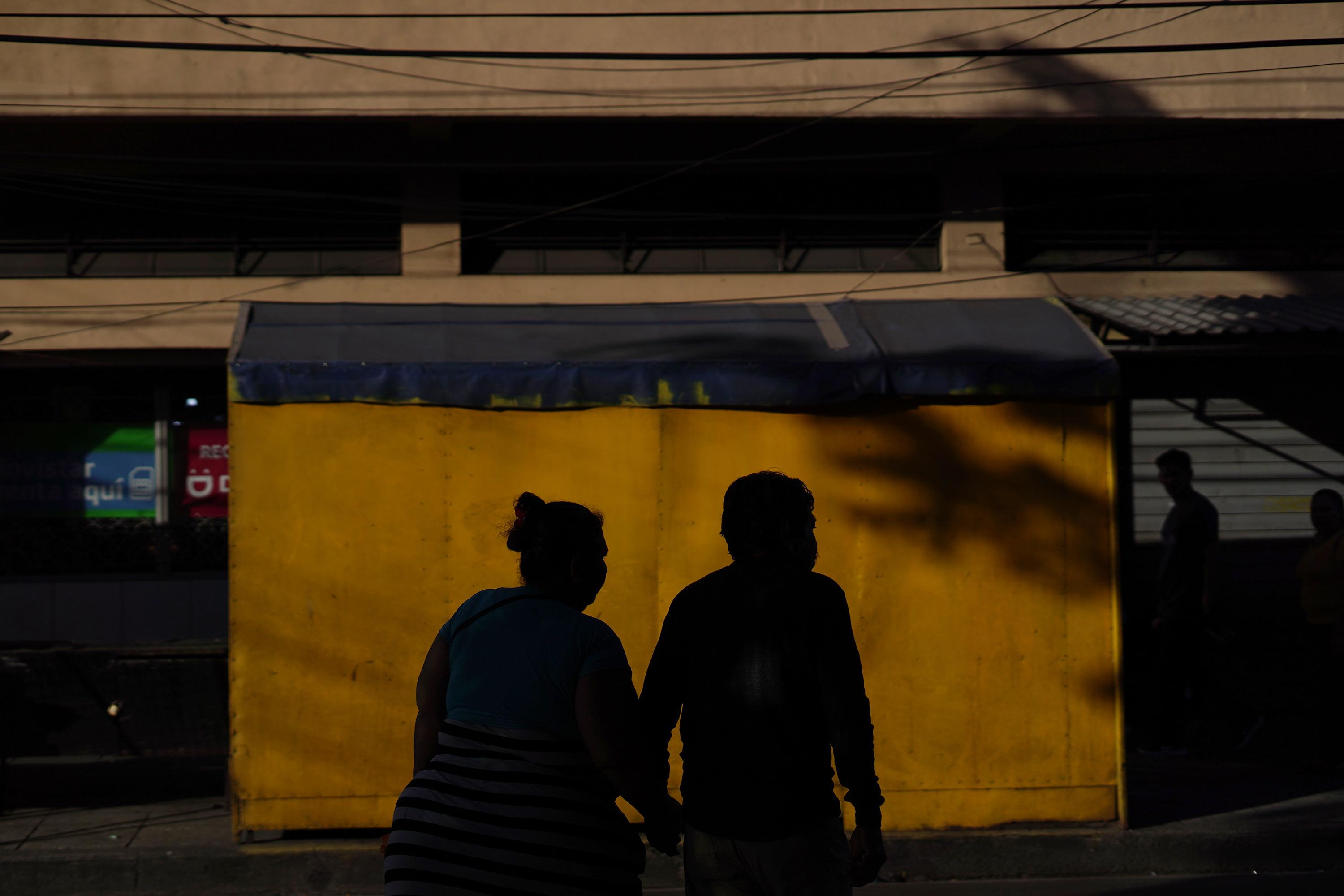 "I hadn't walked down Third Street East in years. She still scolds me when she finds out that I passed through there," says a vendor in the Tinetti Market, deep in downtown San Salvador, pointing to his wife. "That was the zone of the Centrales Locos who come from San Judas and Valle Verde. They would kill me if they saw me walk by."
For decades the area has been a labyrinth controlled by the Centrales Locos, of MS-13, the Raza Parque Libertad, of the Revolucionarios, and the influence of the Sureños along the periphery. The couple have worked for decades on the turf of Raza Parque Libertad. That was enough to keep them in MS-13 crosshairs since the turn of the century.
The peace of mind is not absolute. "Two blocks that way, they are [still] selling drugs at all times of day. They pass by on motorcycles. $6 for a line of cocaine, $5 for marihuana, all day long. The leaders have left for the United States, Mexico, Guatemala, or the state of exception took them away, but there are still some eight cipotes in the Tinetti zone, between 11 and 22 years old. All of them are armed, move drugs, and report to those [same] leaders over the phone. There are still eyes keeping watch," he said.
Five blocks north, at the border between MS-13 and the Revolucionarios near the National Theater, another vendor agreed to speak. "The only one left selling is the woman of one of the leaders. Other than her, not even relatives," he claimed. "They [the police and soldiers] came with lists in hand to grab people. We all know who they are."
In the Center District, after years of submission to criminals, these three vendors agreed to speak only on the condition of anonymity. Five more vendors and a police officer on patrol preferred to avoid the topic. "Sooner or later, they [the gang members] will get out, and we will pay the price. They will say, 'You reported us,' and that's when the killing will start," said the vendor from Tinetti Market.
"I haven't paid extortion since November"
"In October I paid rent [extortion] but at the beginning of November detectives came here to interview business managers and owners. After the detectives' visit, the muchachos [gang members] didn't come around anymore, and they haven't even called me to demand their quota," said the owner of a restaurant in San Salvador who had paid $275 every month since 2015 in one of the busiest areas of the capital controlled by the Revolucionarios. "What I can't say is whether this is definitive or temporary," he said.
Juan Pablo Álvarez, union director of Salvadoran Routes United, which represents 5,000 public transportation units, dimensioned the extortion phenomenon: "Bus route 29 paid $12,000 monthly for 100 buses; route 41A paid $3,000 monthly, but they only had 30 buses. [Now] I would say that extortion has been reduced by 95 percent. In the metropolitan area they've been hit the hardest. Today, if I have problems in Las Margaritas, I file a report and the government goes and shakes them up. The gangs no longer even dare to call you," he said.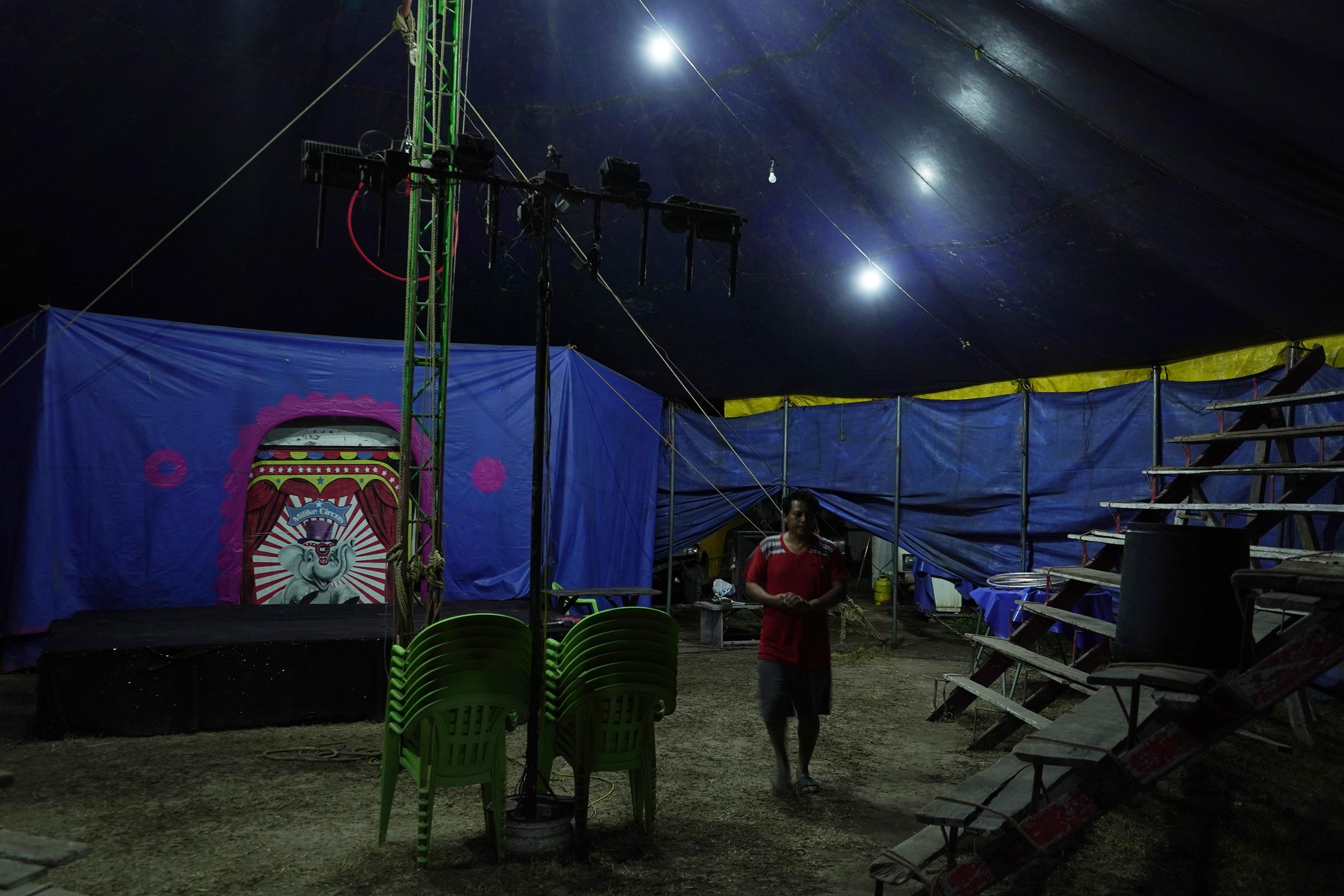 According to a study carried out by the National Transportation Board in 2015, transportation unionists paid $34 million every year to extortioners. When businesses refused, their employees were murdered. That year, 95 employees lost their lives.
The last official study to measure the economic impact of gang violence is from 2016. The Central Reserve Bank estimated that the violence cost El Salvador four billion dollars. That year, El Faro and the New York Times published a joint investigation partly based on wiretaps of gang leaders, that found that the Mara Salvatrucha's annual revenue, driven mainly by extortion, was close to $31.2 million.
According to Álvarez, the problem remains in rural areas: "Outside the capital, extortion has been reduced by 70 percent", he admits, but "in the east, in Usulután, in the area of Jiquilisco and the departmental capital of La Unión, people are still in trouble. Along the border of Sonsonate and La Libertad, there are still problems. People show up with weapons."
The Salvadoran Chamber of Commerce and Industry said that it does not have any figures but that its affiliates in different points of the country report improvements in security, but that "this cannot be viewed as conclusive, since there hasn't been a formal survey." The National Association of Private Enterprise (ANEP) similarly told El Faro that it plans to study the economic impact of the state of exception on its members.
On January 27, El Faro accompanied a commercial purveyor on a formerly gang-controlled route starting in Colonia 10 de Octubre in San Marcos, an area long controlled by MS-13. At the main entrance were seven trucks and a white short bus gearing up for the trip. "Three or four years ago, you couldn't come here. Only the businesses that paid extortion could send their vendors," he said.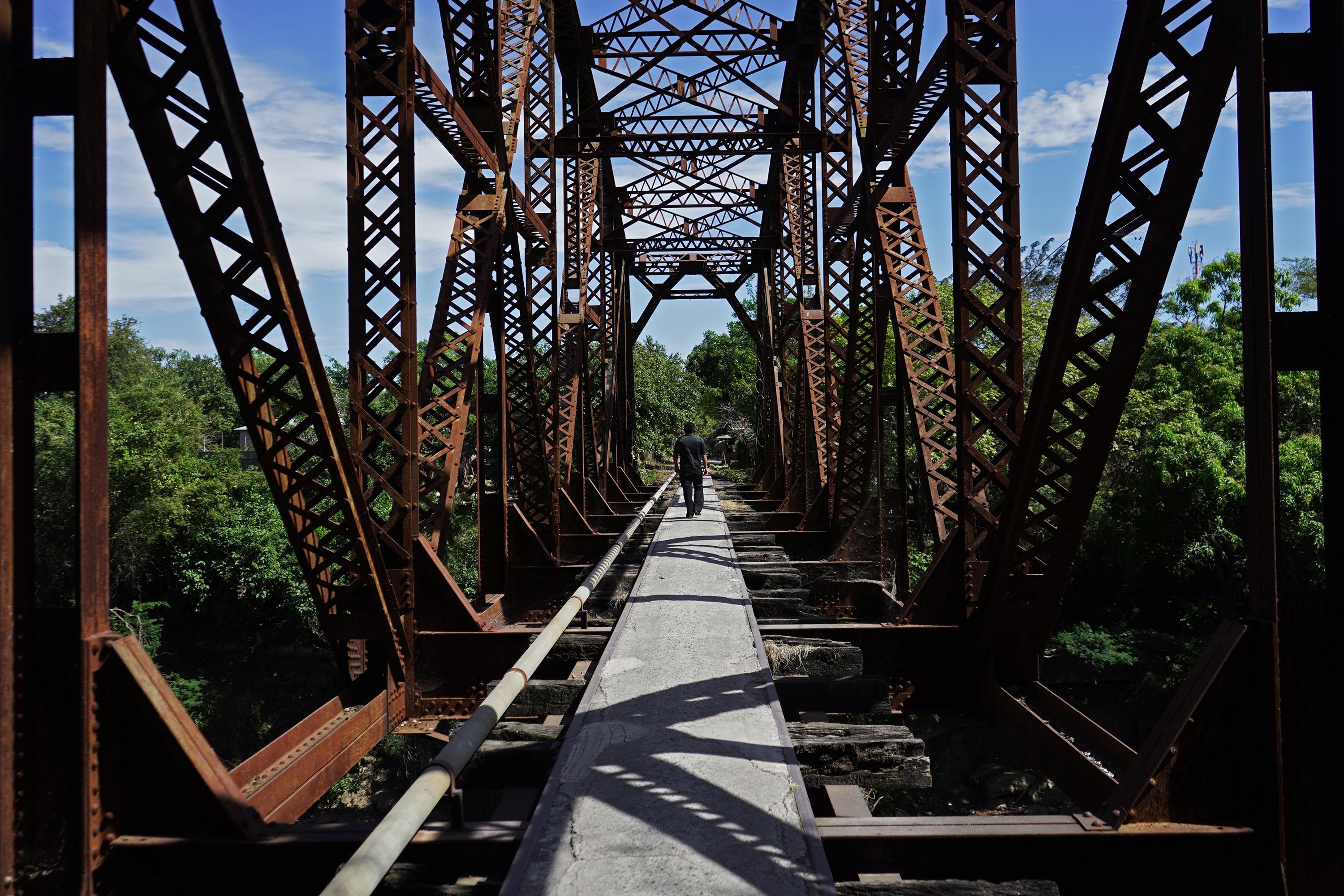 On January 21, Pizza Hut sent food runners to Las Campaneras, Las Margaritas, and Cucumacayán, in Soyapango, to announce the start of home delivery services. When El Faro asked if the decision was due to results of the state of exception, they dodged: "We're constantly evaluating opportunities to expand our areas of coverage to reach more families."
A hair salon owner in the Center District of San Salvador said that he opened his business 14 years ago and had paid $20 weekly to the Centrales Locos Salvatrucha. "Since the state of exception began they have taken away lots of people: merchants, bulteros [workers carrying products on their backs] who didn't seem like they were up to anything wrong, and even guards from [private security firm] AVINCEN. In December I didn't pay, and they didn't come to ask me for money." By January 18, when he spoke with El Faro, he still hadn't paid the quota.
At what cost?
Since 2012, the gangs secretly negotiated with every government, receiving prison benefits in return for a reduction in homicides and, eventually, electoral support. These pacts each ended in failure, but the imprisoned leaders reinforced their control over the streets and the organizations grew ever larger until peaking at around 70,000 active members in a country of 6.5 million. Nayib Bukele first negotiated with the gangs as mayor of the capital (2015-2018) with the FMLN. He continued doing so as president until the end of March 2022, when he decreed a state of exception still in force today.
Under the emergency measures, multiple constitutional rights have been suspended: The police can detain any citizen without a warrant or informing them of the reason for their arrest, detainees can be held for up to 15 days before seeing a judge (the prior limit was three days), and the public no longer has the right to a legal defense nor private communications.
Approved by the Bukele-controlled Legislative Assembly without any public debate or advanced notice at 2 a.m. on a Sunday, the state of exception was a response to a massacre of 87 people by the Mara Salvatrucha. The gang said the government had betrayed the terms of their three-year negotiations, through which a historic leader of MS-13 owing prison time and facing extradition to the U.S. was secretly released from prison.
The ruling-party majority has extended the state of exception ten times for a one-month period. In that span, authorities report that 63,000 people have been arrested. Human rights organizations like Human Rights Watch and Cristosal have documented hundreds of arbitrary arrests, cases of torture, and violent deaths of people in state custody. In December 2023, these two organizations presented a joint report entitled, "We can arrest anyone we want."
Everything related to the state of exception is veiled in state secrecy; the only source for the detention count are the tweets of the Security Ministry and the Police. Basic data from these detentions like age, place of arrest, accusations, or gang affiliations have been kept withheld, as have all of the case files related to the emergency regime. El Faro obtained the judicial files of 690 detainees and found that police commonly made arrests on arbitrary criteria such as physical appearances or perceived "nervousness".
Despite the many denunciations of human rights violations, the state of exception maintains the approval of nearly 80 percent of Salvadorans, according to independent polling.
Critics of the state of exception admit, with nuance, that it has produced tangible results for the population. But they focus the discussion on the future: How will these organizations mutate? How sustainable are the achievements of a policy of repression?
Zaira Navas, former inspector general of the Police and coordinator of the NGO Cristosal, asks: "Where are they [the gang members]?." According to the government, those who aren't in prison are hidden or fled the country, but Navas insists: "The investigations that we have undertaken give us the preliminary perception that the gang members captured during the state of exception doesn't even reach 30 percent [of their ranks]. The rest are mostly civilians. Right now, wouldn't the best government propaganda be to put the members of the ranflas on public display? They're not doing that." She questions whether the gangs have been eradicated or mutated.
Verónica Reyna, deputy director of human rights at the Passionist Social Service, an institution that for years has had presence in sectors affected by gangs, accepts the effects of the state of exception: "Yes, I think that the gangs have been dismantled and weakened," she says, but expresses concern over the degradation of human rights and rule of law: "The obvious question, after locking up the gang members, is what to do with all of those they detained. Will they just wait for them to all die in lock-up?"
Representatives of the main opposition parties Arena and FMLN doubt the sustainability of the results. The head of the right-wing Arena legislative bloc, René Portillo Cuadra, concedes that Bukele's government delivered a serious blow to the gangs: "Your perception is one we all share. You can circulate in communities that were controlled by gangs and feel calm in public spaces. Regardless of whether we agree with the president's vision, it's unobjectable. It appears that the gangs have been dismantled."
"The question is at what cost, "Portillo Cuadra adds. "That's just as important as the calm: There is a dismantling of the rule of law, of the presumption of innocence, of the right to legitimate defense, and the independence of powers. People's access to a fair trial has also been dismantled. Now institutions who investigate and punish crime no longer answer to the Constitution, but to a single person."
Legislator Anabel Belloso, of the left-wing FMLN party, has more reservations. "I think that it's very premature, given how deeply this problem has reached over the years, for us to say that it has ended," she said. She acknowledged that many feel safer, but expressed doubts: "There seems to be no structured plan for the future."
Claudia Ortiz, legislator of the Vamos party, says that various constituents told her they feel an improvement in security. While admitting the positive change, she points to the human rights violations: "It's normal for people to feel calm when they can leave their colonia because the state of exception has swept people up, but what has been kept under the rug? What isn't visible is that innocent people have been detained, and some of them haven't come out alive."
According to her, the Attorney General's Office still does not investigate who committed a crime, and there are no independent judges to evaluate evidence. "It's comfortable and easy to assume that that won't happen to us, but woe unto he who falls in the margin of error! There will be no defense attorney nor ombudsman to argue for their innocence," she said. "Salvadorans who are enjoying more calm right now won't want to hear that story, because it's uncomfortable. It's shocking to know that your or my tranquility was achieved at an unacceptable price."