On May 30, anti-narcotics agents of El Salvador's National Civil Police (PNC) arrested Wilfredo Hernández Molina, who for the last decade has been an aide to the current Vice Minister of Security Osiris Luna Meza, on accusations of taking bribes to allow men accused of drug trafficking to exit Mariona Prison and receive unauthorized family visits. Hernández Molina was also previously named in Operation Cathedral —a now-shuttered criminal probe into corruption networks in the Bukele administration— as accomplice to two schemes by Luna and his mother Alma Yanira Meza, including the theft and resale of $1.6 million dollars' worth of pandemic relief food in 2020 from the Bureau of Prisons.
Attorney General's Office wiretaps reveal that Bureau of Prisons employees charged an alleged cartel smuggling cocaine from eastern El Salvador to the United States thousands of dollars in exchange for prison benefits. One detainee in Mariona —arrested in the possession of hundreds of kilos— was transferred in March 2022 to the private Baptist Hospital in San Salvador, despite showing no signs of sickness, where he met with family.
It was the same hospital where, seven days later, prison system intelligence logs recorded that a top Mara Salvatrucha negotiator with the administration of Nayib Bukele was moved during a massacre that marked the end of the government's covert talks with the gang.
Judicial case files also reference the cash purchase of the right to visitation inside Mariona —suspended since 2020 at all prisons by the administration— or improvements to prison living conditions. In the operation against Hernández Molina, authorities arrested a second Bureau of Prisons employee: Mario Chavarría Ayala, a fish farming instructor on prison farms. The Special Anti-Narcotics Group (GEAN) of the National Civil Police profiled Hernández Molina and Chavarría as the men who entered Mariona with family members for the visits.
El Faro obtained police documents profiling the cartel from Guacamaya Leaks, a leak facilitated by transparency group DDoSecrets of over 4,000 gigabytes of emails and documents from the servers of Salvadoran security forces. El Faro also received partial access to three open judicial files against the drug trafficking structure. These records describe the capture of individuals found by police in possession of hundreds of kilos of cocaine and their relationship with Hernández Molina. Current and former officials with experience combating organized crime were also consulted for this report.
Through surveillance of Hernández Molina, also known by the last names Ostorga Molina, the PNC documented multiple entries into Mariona with family members of the accused traffickers without anyone registering their identities, violating security protocols and government directives prohibiting visitation. Documents detail that the traffickers' alleged bribes permitted another detainee in Mariona to attend his mother's funeral.
Under the state of exception that has been prolonged for 14 consecutive months, authorities have reportedly made nearly 70,000 detentions, giving El Salvador the highest incarceration rate in the world. Detainees' testimony reported in the press and by human rights organizations have helped document a state policy of systematic torture in prisons —in some cases leading to death— as well as the deprival of medical care, prohibition of communication with family and attorneys, and enforced hunger.
On June 14 of this year, the Attorney General's Office tweeted a picture of Hernández Molina and Chavarría in handcuffs with four other people outside of a San Marcos organized crime court as part of an anti-narcotics operation, but did not mention the two Bureau of Prisons officials by name. The Bukele administration has yet to make public the capture of the government officials.
* * *
Walter Alexander Ramos Alvarenga, a seafood vendor along San Miguel's El Cuco beach, received two phone calls in December 2021, according to a judicial file reviewed by El Faro, to inform him that he would soon be able to visit his brother Marvin Antonio, a fisherman detained on charges of trafficking 330 kilos of cocaine, in Mariona Prison, where all visitation has been banned since 2020. He called three acquaintances to share the news.
Marvin Antonio Ramos had been arrested months before, on June 16, 2021, in an operation called "Coastal Diamond" along the coasts of La Unión, San Miguel, and La Paz. Of the 740 kilos of cocaine and another 100 of marijuana, Ramos was arrested with nearly half of the drugs.
The police confiscated five cars and arrested two more people. Ramos has been detained since then in Mariona, where he has received at least three visits.
Attorney General's Office wiretaps reveal that one of Walter Ramos' contacts knew how to get into Mariona: Francisco Alexander García Jordan, a 42-year-old merchant from Metapán, Santa Ana, who was living in Guatemala where he has dual citizenship under the name Walter Alexander García Jordan. Officials identified him under the alias "El Compa".
Guatemalan police arrested García Jordan on January 8 of this year on accusations of running a cocaine trafficking network through Santa Ana, in western El Salvador, to the neighboring Guatemalan department of Chiquimula toward the United States. The Public Prosecutor's Office confirmed to El Faro that García Jordan is still in custody and facing a pending extradition request from the Eastern District of Texas on charges of international cocaine trafficking.
One recorded phone call revealed that García Jordan had contacts in the Salvadoran Bureau of Prisons. In the evening of December 19, 2021, Ramos told an unidentified man that García Jordan's connections had allowed him to visit his brother twice in the six months after his arrest. The man stated that García Jordan "knew his way around" the Bureau of Prisons.
Ramos said that, upon their arrival, the prison authorities "hadn't asked anything, not even for papers". In his third visit, on December 21, García Jordan told him to arrive in El Salvador around 2 p.m. and that there was "space" for three people to visit Mariona. Ramos knew his parents and sister-in-law planned to attend, but was unaware that five teams from the PNC Anti-Narcotics Division were waiting to document his entry and exit from the prison facility.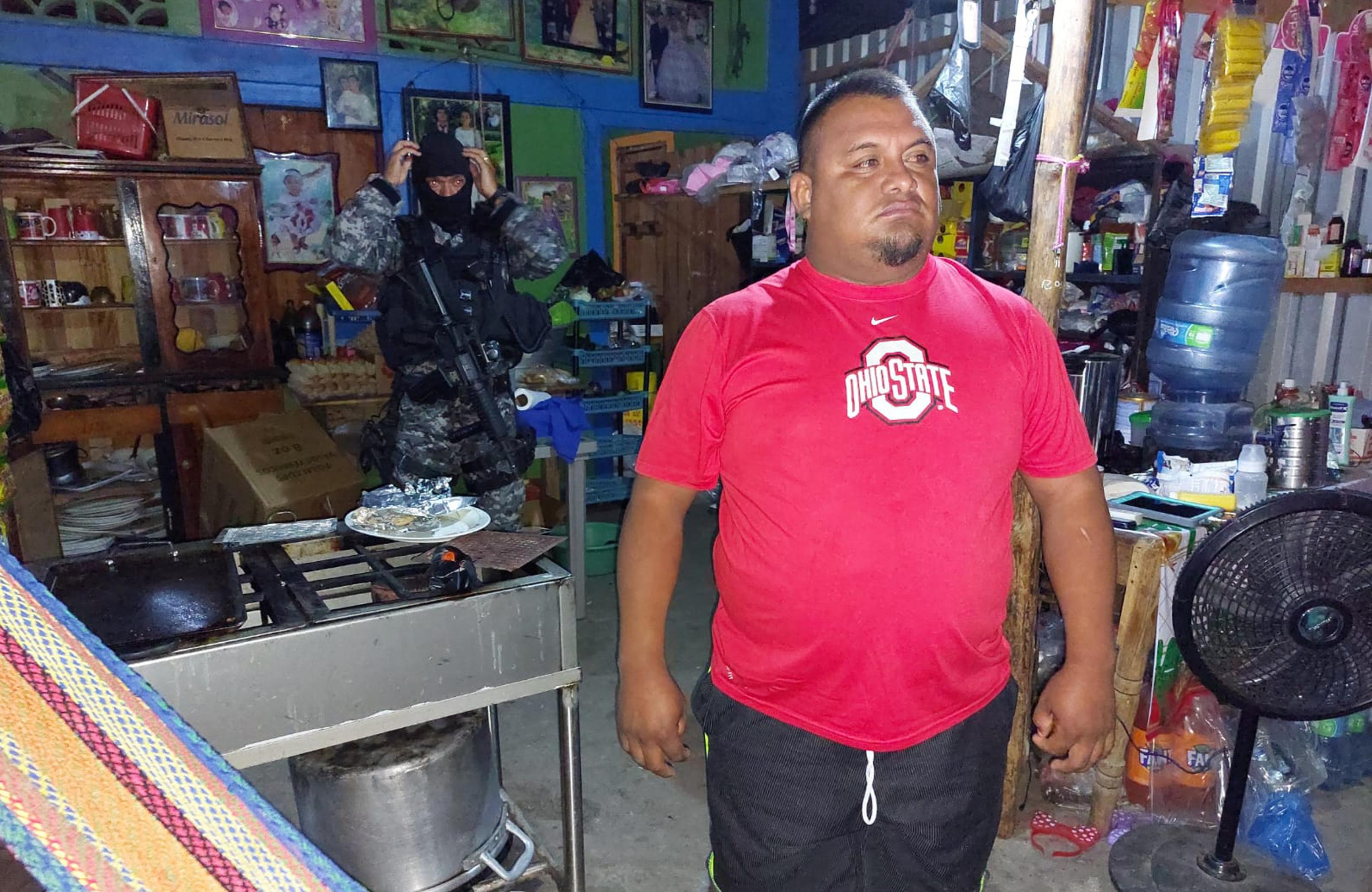 According to a judicial case file, two officers from the Special Anti-Narcotics Group (GEAN) received an intelligence tip in the morning of December 21, 2021, that Walter Ramos, at that point a suspected drug trafficker, was planning to "visit his brother who was detained in Mariona." The officers set up in front of the prison at 1 p.m. Police documents recount that the prison authorities let a red Toyota truck enter the facility at 2:20 without a security search. When the officers ran the vehicle's plates, they learned that it was the property of Mario Chavarría Ayala, the Bureau of Prisons farming instructor.
Five minutes later, the truck left the facility and traveled to a nearby gas station along the Pan-American Highway. At 2:40 a gray Mitsubishi and a red Mazda arrived at the station. The Mitsubishi parked next to a plateless white pickup that was already there and three women and two men descended for a bathroom break. When they returned they loaded into the white pickup and traveled to Mariona. The other vehicles stayed behind at a round-about.
The white pickup entered Mariona at 3:15. When it exited almost an hour later, police surveillance teams were waiting. One of the squads stopped the vehicle and learned that Wilfredo Hernández Molina, the right-hand man of Vice Minister Luna, was driving. He told the officers that he worked for Luna. The other five passengers, who were not carrying ID cards, identified themselves as Walter Alexander Ramos Alvarenga, Reina A., Francisco R., Ana R., and María M, residents of the El Cuco beach. They said they had "come to the prison to, in the future, enter to see a family member."
The white pickup then continued on its way back to the roundabout, where it met up with the other three vehicles. Most of the visitors to Mariona got inside the Mitsubishi and left back east, as did the Toyota and the red Mazda. At 5:15 the police stopped these last two vehicles. The driver of the truck, which had entered Mariona earlier in the afternoon without a security check, was identified as Chavarría. A merchant from San Miguel named Ángel Alexander Bonilla Carranza, alias "La Gorda", was driving the Mazda.
* * *
Bonilla represents himself as a businessman from San Miguel who sells dairy products, footwear, and home appliances. In May 2018 he founded Las Ollitas de Oriente, a business that sells dairy in 17 stores in San Miguel, La Unión, Usulután, and San Salvador. In January 2022, two months before his capture, he founded Grupo AAA, a company registered with the Treasury Ministry as a taxpayer that sells dairy and footwear products.
But on March 8, 2022 the police found evidence of illicit business ventures when they stopped three vehicles speeding down the Pan-American Highway in San Miguel. According to police, a sargeant observed loose bolts in the bed of the pickup and fresh silicone along the edge of the protector, which tipped him off to the possibility of a hidden compartment. The officers called in a police dog to search for drugs.
The dog reportedly gave two alerts: in the right corner of the truck bed and in the lower part of the cabin. When police removed the black plastic protector they observed a rectangular cut-out in the metal of the truck bed. The police reportedly found 46 packets of cocaine inside the makeshift cache weighing 140 kilos. They arrested Bonilla and four other people.
Authorities say that the bulk of more than three million dollars' worth of his transactions in the banking system is related to drug trafficking. On March 11, three days after his arrest, the Police confiscated over $1.2 million hidden in a truck parked in San Miguel.
Ten days after his arrest, Bonilla's son Alexander, 27, told a woman on the phone at 9 a.m. that he was "about to enter" Mariona. An hour later, police set up a surveillance device outside the main entrance to the prison. According to the report, they saw the son driving a black Hyundai Elantra, registered to Carlos Alexis Villatoro Sorto, a vehicle rental businessman in San Miguel who had been previously identified as the owner of two vehicles allegedly involved in cocaine trafficking. Soon after, the red Toyota belonging to Chavarría arrived. The cars headed to the gas station. Police stopped Bonilla's son and the other car came to a halt. María Brendaly Romero de Bonilla, the detainee's wife, got out.
* * *
On March 11, 2022, Walter Ramos negotiated with Vice Minister Luna's aide, Wilfredo Hernández Molina, for a visitation with his brother. At just past 8 a.m., Ramos called his employee Juan Carlos Amaya Chicas to ask "if the old man had arrived yet" and who he had picked up. Amaya responded that he had taken five family members. They avoided mentioning Mariona by name, but Amaya expressed suspicion that he was being followed.
Documents confirm that the Special Anti-Narcotics Group was tailing Amaya. Police reported that the car stopped at the usual gas station and saw "family members of Walter [Ramos] intending to visit the brother held at said prison." The group climbed into a plateless white Toyota pickup driven by Hernández Molina and entered Mariona without a security check.
A week after the visit, on March 18, Marvin Ramos himself was moved to the Baptist Hospital, despite showing no medical need.
According to a phone call that his brother Walter received, Marvin Ramos arrived just before 11 a.m. A woman with Marvin asked if Walter would arrive, but he responded: "The old man had said that only one person can enter." The woman said that the Bureau of Prisons officers had not moved him to a different room and that more than one person could enter. She asked Walter to bring along Marvin's children, but he responded that they could cry or even not want to visit. But Marvin asked to see them anyway, if only "from far away."
Before 6 p.m., Marvin called his brother Walter and asked how Bonilla and his companions had ended up in Mariona. Walter blamed "their ambition," but noted that Walter Alexander García Jordan, the merchant now facing U.S. extradition from Guatemala, "was still at 100 percent."
Marvin told his brother that the five men detained with the 140 kilos of cocaine "had landed" in his prison sector, but that they were faring alright; he even asserted that the warden had personally taken them to their cells. "Those dudes came in here with high honors," said Marvin, adding that in Mariona "they'll be treated like gods." According to a transcription of the wiretaps, on Bonilla's first night in prison the facility served him chicharrones (fried pork) for dinner.
The next morning, Walter called a woman identified as Blanca S. and Marvin and said that his brother would spend three days in the Baptist Hospital. The detainee said that he felt like he was living "in a five-star hotel" and that all was well. While the Ramos Alvarenga family argued that Marvin had heart and liver pain, doctors ran tests and diagnosed him with dyslipidemia, but concluded that his condition "did not merit checking into a hospital," according to the medical file.
During his stay at the hospital from January 18 to 20, 2022, Marvin received visits from his mother, Walter, his children, and several others. In a second phone call at 7:20 p.m., Walter told Blanca S. that the visit would cost between five and six thousand dollars and that, in the eight days prior, he had already spent another 10 thousand.
In later phone calls, Walter referenced the delivery of cash so that the detainee could leave prison. On March 22, 2022, an unidentified man told him that Mariona is one of the most corrupt facilities and Walter responded that "the dog dances for money."
The next day, he told another unidentified person that he had taken his brother out of Mariona but had failed to do so for another individual arrested with Marvin because "it was a lot of cash for the two of them."
* * *
On April 25, 2022, a funeral service was held in San Miguel for the mother of Bonilla, the San Miguel businessman detained in Mariona. In the morning, relatives made phone calls in order for him to be allowed to attend. In one, a woman asked Bonilla's son to "talk to that man to see if they would let him out." Bonilla's wife later told their son that they had met with Bureau of Prisons officials to "see if they could move him." When the son asked the mother whether he would be allowed to change out of his white jumpsuit, she said "it wouldn't be possible."
At 4 in the afternoon, Bonilla called his son from a Bureau of Prisons landline, El Faro confirmed. His son told him that "mamita A." had died and his father asked where the funeral would be held. A half hour later, another relative called the son and asked how Bonilla's attendance had been made possible. He responded simply: "cash."
That night, anti-narcotics officers mounted a surveillance device outside the house in San Miguel. At 8 p.m. they saw a white minibus arrive with government license plates. The officers ran the plate in their database and learned that it belonged to the Bureau of Prisons. Six prison guards stepped out, followed by a seventh person in their custody.
The head of the detail told the officers that they had come from Mariona and that the man was Bonilla. "The General Directorate had authorized the trip and Mariona Prison received the order to carry it out, at the request of the lawyers of the inmate they were guarding," the agents wrote in their report.
Also at the funeral was Carlos Alexis Villatoro Sorto, the owner of the vehicle rental business whose car Bonilla's son had driven to visit him. Villatoro and the son were both arrested a year later, on May 30, 2023, on drug trafficking charges. Agents also arrested Wilfredo Hernández Molina, the confidant of Vice Minister Luna, in San Salvador on charges of illicit association.
The arresting officers found with him a document with the header of the "Office of the Vice Minister of Justice and Security." Walter Ramos was arrested on May 29 and charged with trafficking cocaine and conspiracy to commit homicide.
On June 14, the Attorney General's Office tweeted a picture of two Bureau of Prisons employees —Hernández Molina and Chavarría, their names omitted— alongside four individuals arrested in the same operation, sitting outside a San Miguel organized crime court. The post read: "The [Attorney General's Office] presented a request to keep in prison 17 members of a cocaine trafficking structure in the eastern part of the country."
* * *
After Osiris Luna was sworn in as vice minister of security and director of prisons, Hernández Molina was hired as an assistant to the General Directorate of the Bureau of Prisons, Luna's office, with a monthly salary of $2,500. El Faro obtained a document from the Salvadoran Social Security Institute showing him as an employee of the institution through at least April of this year. His lawyer asserts that he confirmed through employment records in June of this year that he and Chavarría were still employees.
His position gave him no formal authority over directors or employees of prison facilities, but he derived his power from his closeness to Luna for the last decade. He began his career as an aide when the now-vice minister was director for youth of the GANA party and continued in the role in 2014, when Luna was elected to the Assembly.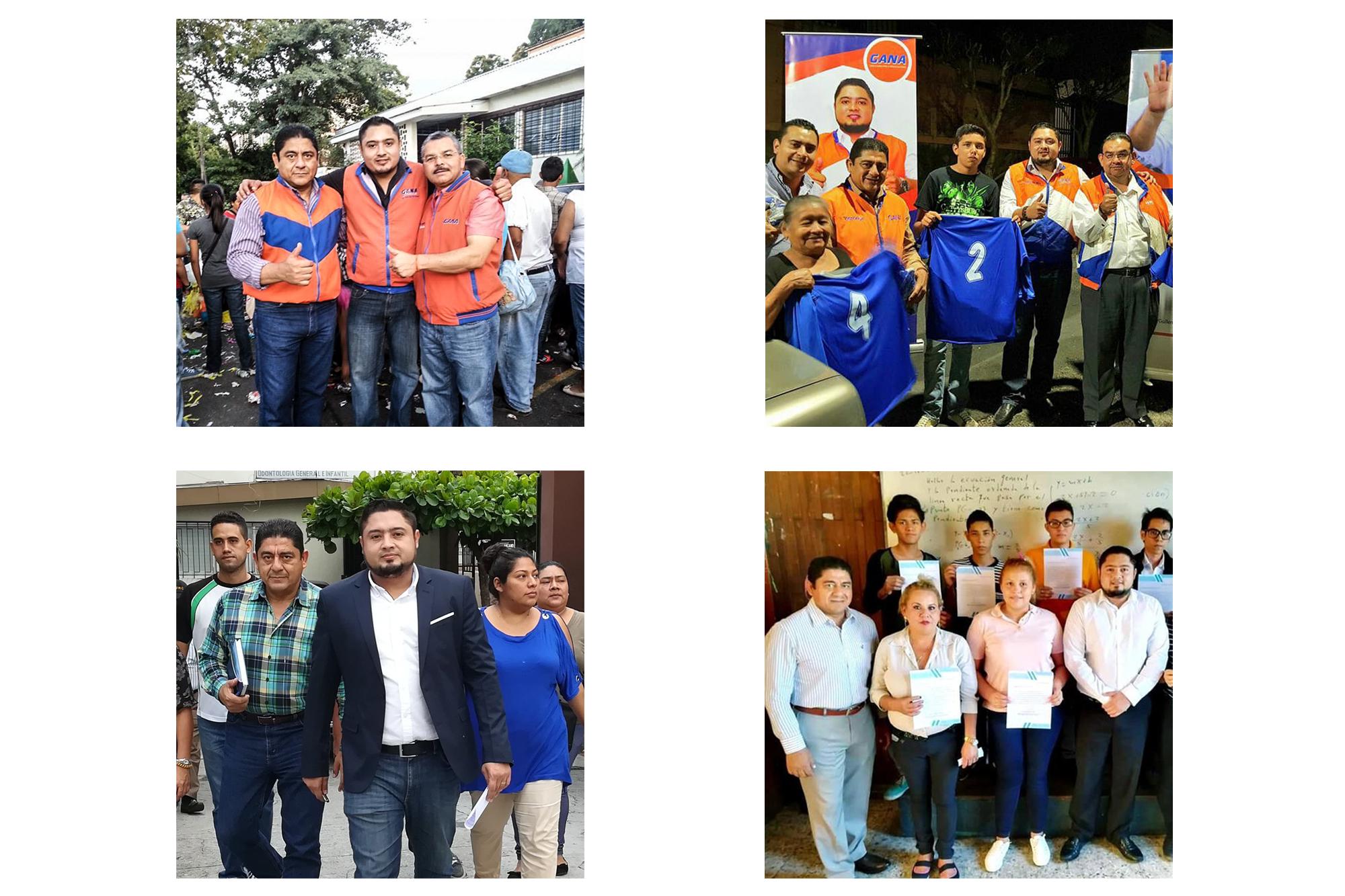 According to the defunct Anti-Mafia Group (GEA) of the Attorney General's Office, their relationship also included crime. They profiled Hernández Molina as a member of a criminal structure dedicated to the theft of public goods from the Bureau of Prisons. At the head of the structure, the GEA listed Vice Minister Luna and his mother, Alma Yanira Meza.
The GEA asserted that Hernández Molina played a key role in the theft of 38,500 bottles of oil and 42,909 bags of food that the government purchased to feed the hungry during the Covid-19 pandemic by forcing inmates in Mariona to transfer food from bags with government logos and seal the stolen goods —estimated to be worth $1.6 million— into non-distinct replacement bags.
Prosecutors also claim that Hernández Molina served as intermediary between Luna's mother and illicit buyers by handling payment and logistics. On October 20, 2020, he arranged for a buyer to enter Mariona in a truck to collect the stolen goods, but 25 trucks from the Sanitary Emergency Program unexpectedly arrived to pick up food for distribution. Prosecutors wrote that Hernández Molina "instructed personnel to not let them enter and to have them wait far away" until the theft was concluded.
He also allegedly participated in a parallel scheme to create eight fake positions within the Bureau of Prisons, allowing them to collect an estimated $278,000 in non-existent salaries. In some cases, they convinced individuals like a cleaning lady, a student, or an accountant to allow their names to be listed in some of those roles. Some of them asserted to prosecutors that they received a small portion of the money and that Luna and his mother received the rest. Hernández Molina's role was to coordinate the hiring of the frontmen.
Prosecutors recorded phone conversations, took pictures, conducted physical surveillance, and obtained in-person witnesses, but these two investigations have not been taken to court. The investigators fled for exile after the Bukele-controlled legislature illegally dismissed and replaced Attorney General Raúl Melara in May 2021.
*Additional reporting from Jimmy Alvarado, Sergio Arauz, and Roman Gressier