Since January 2016, Judge Érika Aifán has filed more than 100 complaints against employees of her Guatemala City court for espionage, leaking documents, dereliction of duty, and a variety of other actions. She has brought the complaints before the Judiciary's disciplinary system and the Public Prosecutor's Office (led by the attorney general), but in all these years, she has not received a response. Many of her complaints have been rejected and only in one case did the Public Prosecutor's Office take up the case to initiate proceedings. She was notified of that case at the beginning of June. The defendant in that case is a former process server, and Aifán discovered that he was leaking rulings on WhatsApp before they were officially communicated. Aifán had denounced that same employee seven more times before he was transferred to another court. Aifán has had to denounce other employees up to 20 or 30 times, but the result is usually the same: nothing happens.
Something different occurs with complaints filed against Judge Aifán, who since 2016 has led the capital's highest-risk D court. She has been denounced some twenty times and there have been occasions in which the complaint has succeeded to the point of sanctioning her with a fine and opening a criminal case. In the latter case, the Third Chamber of the Court of Appeals filed the complaint because Aifán allegedly spoke to journalists to damage the Chamber's image. The complaint is implausible, since Aifán is not quoted in the article even once. The article in question deals with a lawsuit the judge brought against the Third Chamber, in which the Constitutional Court ruled in her favor. Because of this newspaper article, as a type of revenge, the Chamber had an investigation opened, which could end up putting her in jail. Through March 2021, Aifán has racked up 22 complaints against her, filed by court employees, individual lawyers, and even judges.
What is happening with Aifán and her court describes what Guatemala is fighting these days: another battle for control over its courts and justice system. The courts are the arena where claims intersect like pieces on a chessboard where the players aren't always clear. Lawyers against judges, judges against lawyers, lawyers against lawyers, prosecutors against judges.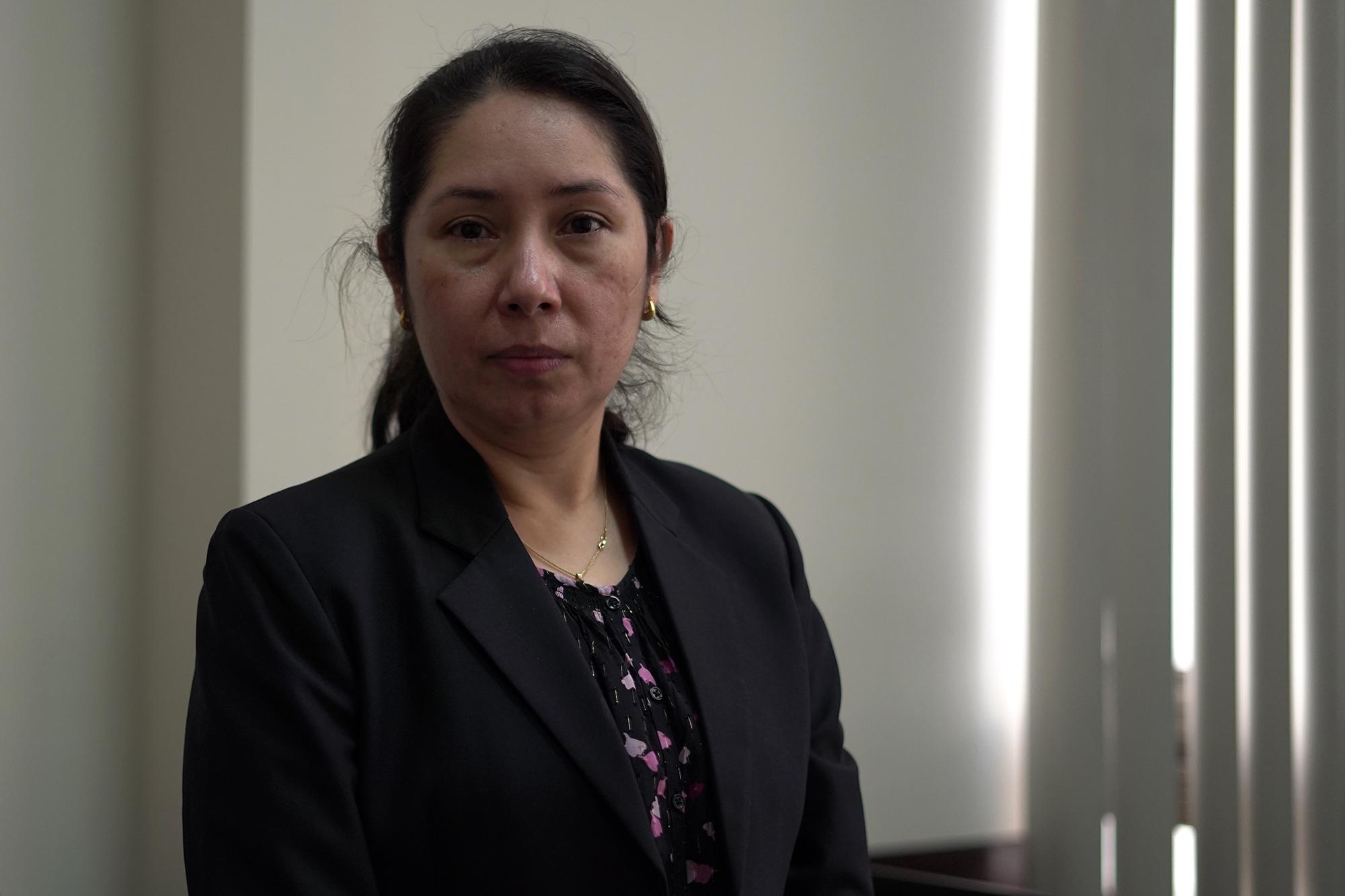 Judge Aifán and other justice officials such as the Human Rights Ombudsperson (PDH) maintain that this is a period of harassment against those who have demonstrated independence and responsibility in exercising their office. With almost 20 years of experience, Aifán has received death threats on numerous occasions. Over the last four years, during which time she has been at the helm of a high-risk court, she has had to judge high-impact cases, many of them brought by the CICIG. For example, she presided over the Odebrecht case and another bribery case in which businessowners acknowledged that they paid Ministry of Communications officials; and the so-called "Parallel Commissions" case, which showed that judges and magistrates were peddling influence to appoint judges and magistrates to the courts. In addition to the threats, Aifán's court has been infiltrated, she and her family have been monitored, smear campaigns have been mounted on social networks, and photographs have been taken of her abroad. 
The danger she faces is such that in October 2019 the Inter-American Commission on Human Rights (IACHR) ordered the State of Guatemala to guarantee her safety and granted protective measures to her and other judges. "The IACHR concludes that the existence of a situation of grave risk, in regard to Mrs. Aifán's rights to life and personal safety, is sufficiently proven," the Commission said when it granted the measures. 
Not only is there harassment against judges but also against those who investigated and dismantled complex and powerful criminal networks that are entrenched in the State. Among them: head of the Special Prosecutor's Office Against Impunity (FECI), Juan Francisco Sandoval; former tax superintendent, Juan Solórzano Foppa; and former crime analysts who investigated important corruption cases, especially since 2015, which could be considered the golden age of the now-defunct International Commission Against Impunity in Guatemala (CICIG), the United Nations-backed anti-mafia commission that operated between 2007 and 2019. 
Aifán says that the harassment against her has intensified since 2018. Actions against her, she asserts, began to appear more structured. A single lawyer, Rodrigo De la Peña, has denounced her before the disciplinary system, and has also filed injunctions and personal exhibits for decisions she has made, without being a party in any of the proceedings conducted by Aifán. And just like her, there are more magistrates under attack: in 2020, the United Nation Office of the High Commissioner on Human Rights recorded acts of intimidation and reprisals against four judges with jurisdiction in high-risk cases, six Constitutional Court magistrates, three Supreme Court of Justice magistrates, and three members of Special Prosecutor's Office against Impunity," a February 2021 report says. 
In March, the US Department of State awarded Aifán the "Woman of Courage" prize. The United States has its sights set on Guatemala and has announced the creation of an anti-corruption task force that will begin to work hand in hand with Guatemalan prosecutors. It is a bid to fill the vacuum left by the CICIG when former president Jimmy Morales expelled it in September 2019, and part of the Biden administration's shift away from the Donald Trump era and its focus on Central America's Northern Triangle.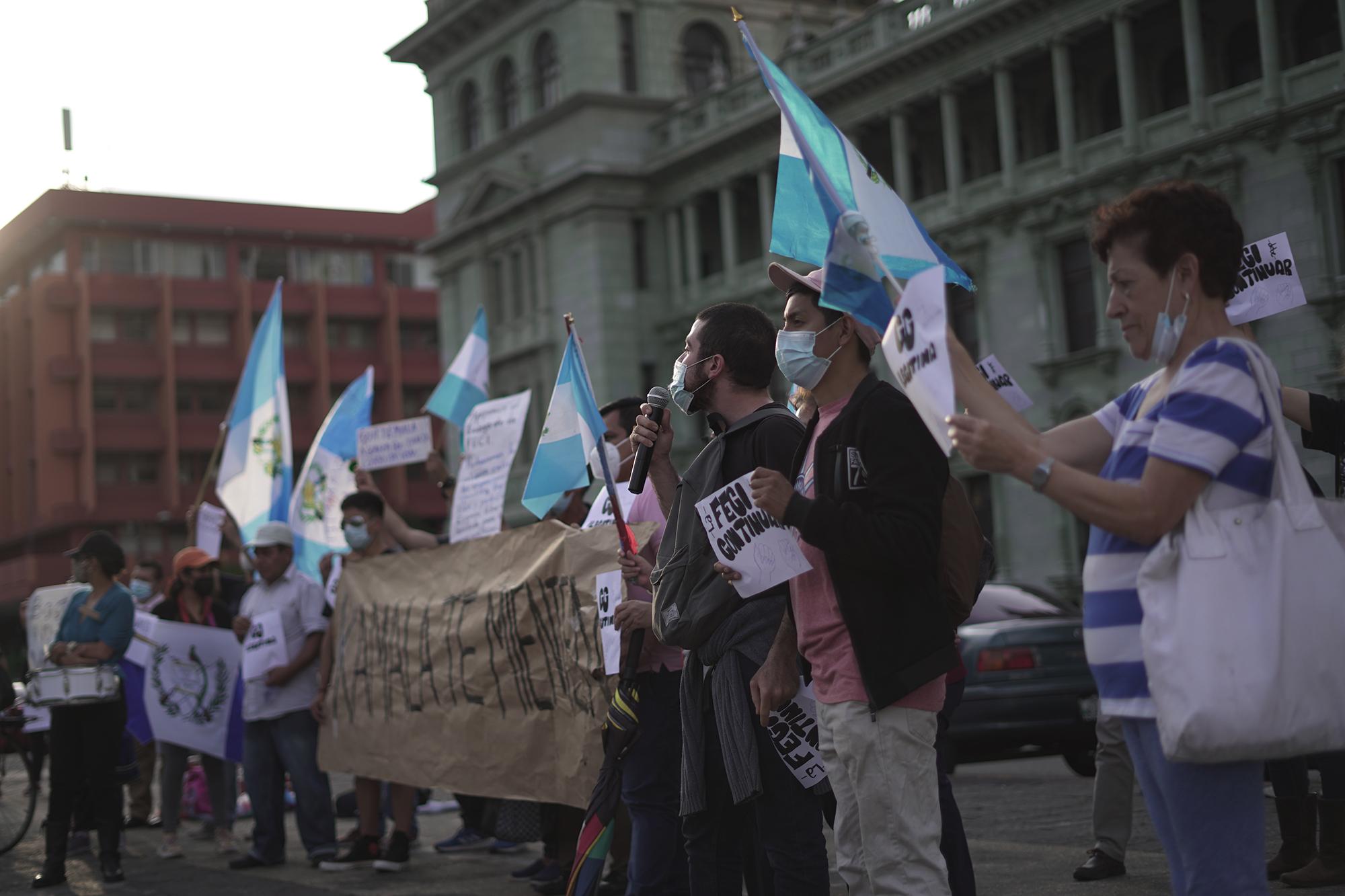 The context is complicated. "Organized crime structures want to retake control of the courts," explains Oswaldo Samayoa, an attorney, professor, and human rights defender. The verb that he uses to describe the action of the mafia is "retake," and he does so for good reason: when the CICIG started operating in 2007, it began to clean up the justice system, and 12 years later, following its departure, the system is going back toward lack of transparency.
In its first three years, the CICIG brought charges against two attorneys general, two general-directors of the Police, five Supreme Court magistrates, and some twenty court of appeals magistrates. And it managed to remove all of them. Only then was the justice system able to prosecute cases that, since the end of the civil war in 1996, had been lost causes. For example, for the first time it prosecuted a former president of the Republic, Alfonso Portillo, on corruption charges, and brought another six high-impact cases that confirmed what, until then, could only be considered an open secret: that Guatemala was co-opted by organized crime. By 2019, the CICIG had prosecuted three presidents (two of whom were in office), filed 100 petitions to impeach corrupt officials, dismantled nearly 70 criminal structures that were entrenched in the state, and prosecuted 120 high-impact cases, in which it obtained convictions against ministers, representatives, mayors, and business owners. Although no president has been found guilty yet, the CICIG raised the bar on the concept of justice up to that point. 
But the "Guatemalan spring," as this golden age of the anti-corruption struggle has been called — an allusion to the protest movements that emerged in a dozen Arab countries, starting in 2010 — began to languish with President Jimmy Morales's arrival in 2016. Very soon, Morales was accompanied by military advisors who, after the war, had set up structures that they put in the service of criminal networks or political parties to benefit from state business. By January 2017, the president's brother and son were prosecuted by the CICIG for obtaining irregular contracts with the State. "That was the moment in which he began to want to expel the CICIG," Samayoa explains. Morales, who had promised during his campaign to support the CICIG and promote its permanence in Guatemala, became its chief harasser. "His deputies in Congress and his advisers surely took advantage of the moment to convince him to expel the CICIG," Samayoa adds. September 3, 2019 was the Commission's last day of work in Guatemala. 
Since then, a type of revenge has been hovering over those who participated in that spring. As Solórzano Foppa explained on Thursday, June 10, during a recess from the court hearing where he was being prosecuted for electoral crimes: "Today the pendulum has swung in the other direction."
Solórzano Foppa, 37, and Aníbal Argüello, a 31-year-old former CICIG analyst, were arrested on May 19 for allegedly violating electoral law when they attempted to form a political party in 2020. On June 10, a judge decided that two of the three crimes for which they had been arrested — the most serious being illicit association and conspiracy — were annulled for lack of merit. The judge left them to be tried for only one crime, the falsification of documents, because they must clear up some irregularities detected in the public deed that they used to try to register the political party. Among the irregularities to be clarified is the fact a deceased person appears among the signatories who endorsed the party's formation, and that other signatories confirm that they never attended a meeting to create the party.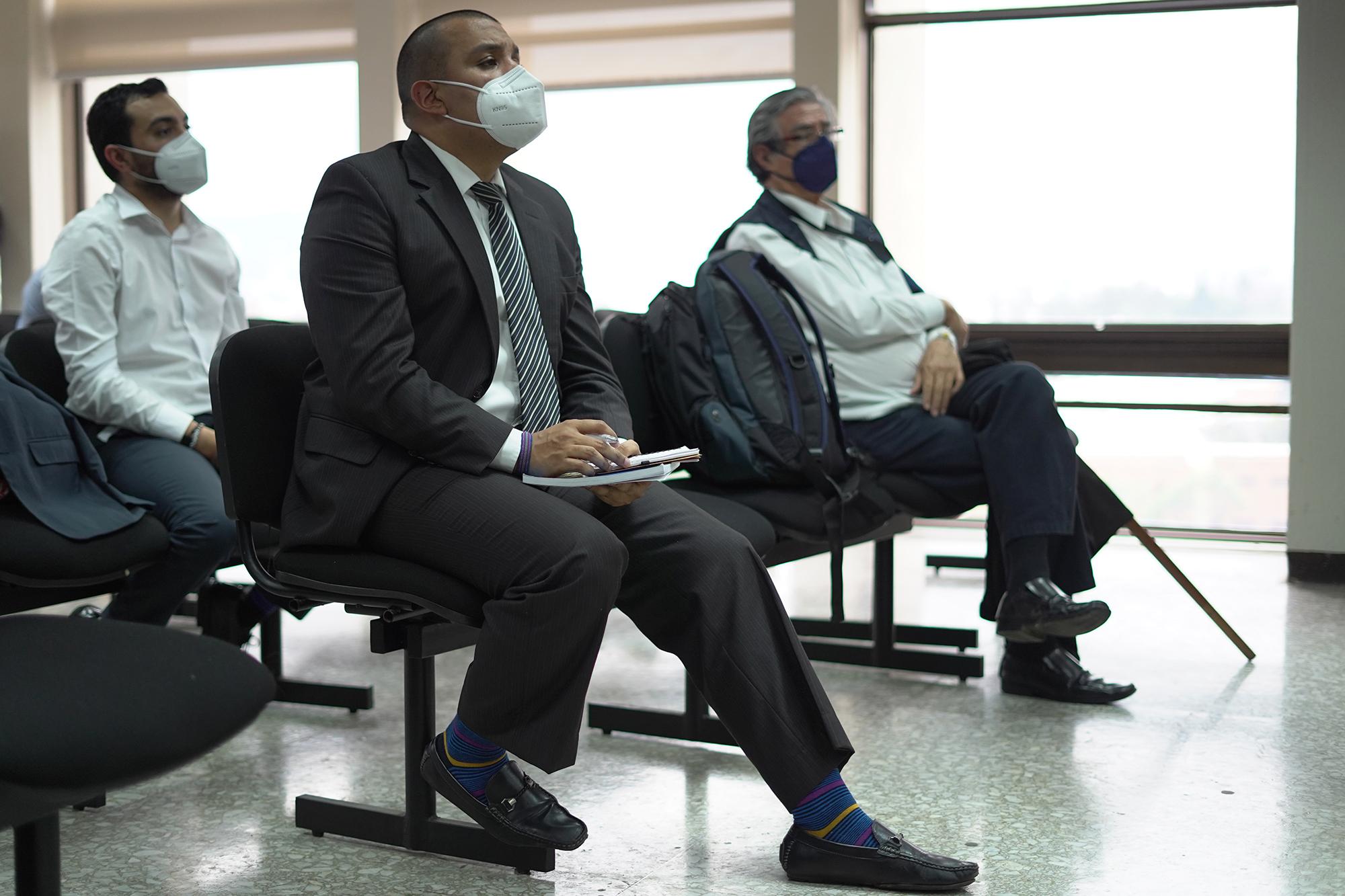 Foppa affirms that he is willing to have the anomalies in the document he submitted to the electoral tribunal investigated, but he believes that it is disproportionate that they have arrested him and tried to prosecute him for illicit association when they were attempting to form a party. "It is a selective and disproportionate criminal prosecution, the Public Prosecutor's Office is being instrumentalized by organized crime as revenge for my work in the fight against corruption," Argüello said in his statement before a judge on June 3.
Other parties that submitted documents with the same type of irregularities are not being investigated. The Electoral Crimes Prosecutor has only filed criminal charges against Foppa, Argüello, and company. Meanwhile, it has been soft on more serious cases: for example, it asked for opportunity criteria (that is, akin to a plea bargain, eliminating the punishment in exchange for cooperation) for five large businessowners accused of illicitly financing the campaign of former president Jimmy Morales, to whom they surreptitiously gave a million dollars in 2015. Another serious case is that of the Valor Party of Efraín Ríos Montt's daughter and political heir: she and her party submitted a document with 12,000 false signatures, as the Supreme Electoral Tribunal revealed in February 2015, but the head of the Electoral Crimes Prosecutor's Office, Rafael Curruchiche, never prosecuted the case.
Foppa and Argüello were the architects of the investigations that caused a political earthquake in the country, especially starting in 2015, when they formally charged then-President Otto Pérez, Vice President Roxana Baldetti, and several ministers and businesspeople, for their role in a customs embezzlement scheme known as "La Línea [the Line]." Foppa and Argüello both worked for the Public Prosecutor's Office, the former as the director of Crime Analysis, and the latter as a crime analyst. Shortly thereafter, Argüello was promoted to coordinator of the team that worked hand in hand with the CICIG. In August 2015, he was called on to join that international body. There, with Foppa at the head, they investigated more criminal structures just as the Guatemalan Spring was getting underway.
In 2016, Foppa was appointed director of the Superintendency of Tax Administration (SAT) and removed abruptly after two years in office in January 2018 under President Morales's administration. The rationale for dismissing him was weak, at best: in 2017, the SAT fell 0.3 percent short of meeting its annual collection goal, although it set an all-time record. In 2016, the SAT had not only met the tax collection goal, for the first time in its 18-year history, but surpassed it. Foppa collected for the State million-dollar debts from large corporations that had resisted paying their taxes for years, including Aceros de Guatemala, a mega-company that had to pay a fine of 100 million dollars.
Between 2017 and 2019, Jimmy Morales and the State of Guatemala maneuvered to stifle the CICIG. The move came down hard on Iván Velásquez, the CICIG commissioner when, in September 2018, Morales declared him "persona non grata" and Velásquez took advantage of a business trip in the United States to stay and wait for things to calm down. He was no longer allowed to return to Guatemala as the government prohibited his entry. A month later, in October 2018, another 11 CICIG investigators had been barred from entering national territory.
The Commission shut down in September 2019 and human rights defenders at the time were concerned that the Public Prosecutor's Office could begin to press charges against those who had worked on the CICIG's cases and their allies in civil society. The arrests of Foppa and Argüello were the first important captures.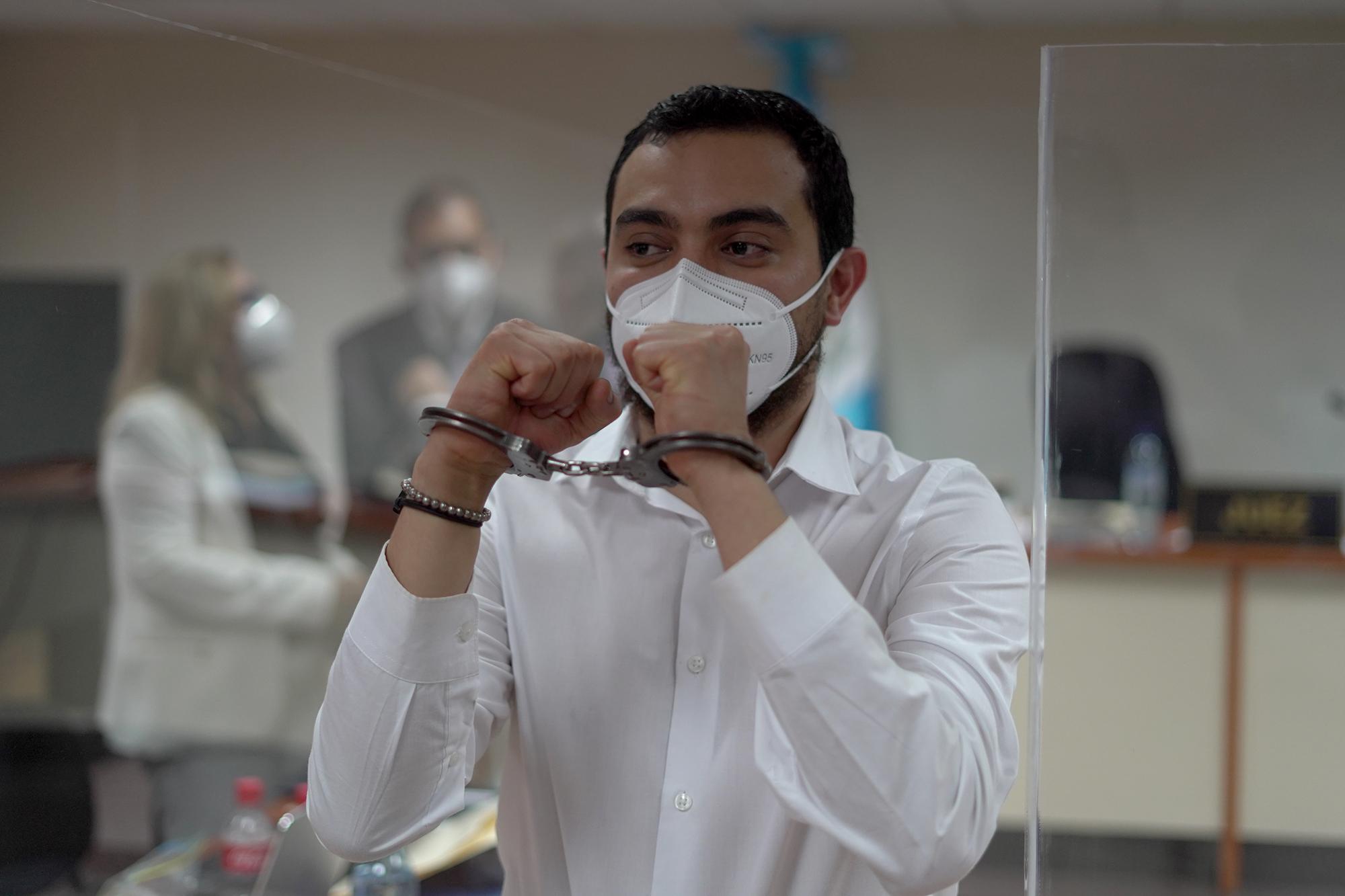 Foppa's arrest, while legal, has irregular elements, according to the judge who released him provisionally on June 10. 'The previous police procedure, that is to say, the moment of detainment, when a vehicle stopped in front and pulled him over, while the patrol car was arriving, denotes a certain irregularity,' the judge said. 'Logically, some irregularities can be inferred.' In this regard, another judge who heard the case at an earlier stage ordered the Prosecutor's Office to investigate who these unidentified persons, in a vehicle that was also unidentified, were. Three Supreme Court of Justice judges who heard the habeas corpus motion that Foppa filed in the wake of his arrest also mentioned that the Public Prosecutor's Office should at least investigate why the authorities used vehicles without license plates. 
"Things happened that you only saw in the 1980s. We have gone back decades, as if the institutional reforms left by the 1996 Peace Accords had never happened," Samayoa says.
On May 19, while Foppa was driving in the Guatemalan capital, he was blocked by a black, windows-tinted car without license plates and with bright blue and red lights. Those who got out of the car ordered Foppa to stop and pull over. Foppa obeyed, but he immediately began to record video with his cell phone. The video shows the vehicle without license plates parked in front of Foppa's vehicle, blocking any movement. Four police officers, who arrived at the scene in a patrol car, are visible. One also observes that one of the uniformed police officers asks for Foppa's identification and communicates with the base to ask for his background. Several minutes go by and in the video Foppa is seen getting into his car and trying to leave. "I told the Police officers that if they were not able to tell me the reason for my arrest that I was going to continue on my way," Foppa said in the first deposition hearing on May 27, a week after his arrest. The video shows that the car without license plates backed up to continue blocking his exit. Foppa got out of his vehicle and walked toward the tinted car, which kept its engine running, the passengers inside remaining out of view. They neither got out of the car nor rolled down the window, despite Foppa knocking on the glass insistently. Minutes later, they arrested Foppa. 
The arrest was coordinated by the Public Prosecutor's Office, which had obtained a judge's permission, but that does not explain the mysterious vehicle's participation. This vehicle had been following Foppa since before 7 o'clock in the morning, and one of its crew members had called a police officer's cell phone to inform him that Foppa was driving a red Nissan Qashqai and would be passing by certain streets. That call occurred at 7:15 a.m. according to a  Police report submitted to the Supreme Court of Justice. On May 27, during the first deposition hearing, Foppa pointed out this irregularity: "I was stopped by a vehicle without license plates, with people that, to this day, I have no idea who they are. What's next? Prosecutors with balaclavas? Faceless judges? Defense lawyers whose identities we don't know? Are we in the 1980s, your Honor, when there was the famous white panel [van], without license plates, that took people away and they never reappeared?'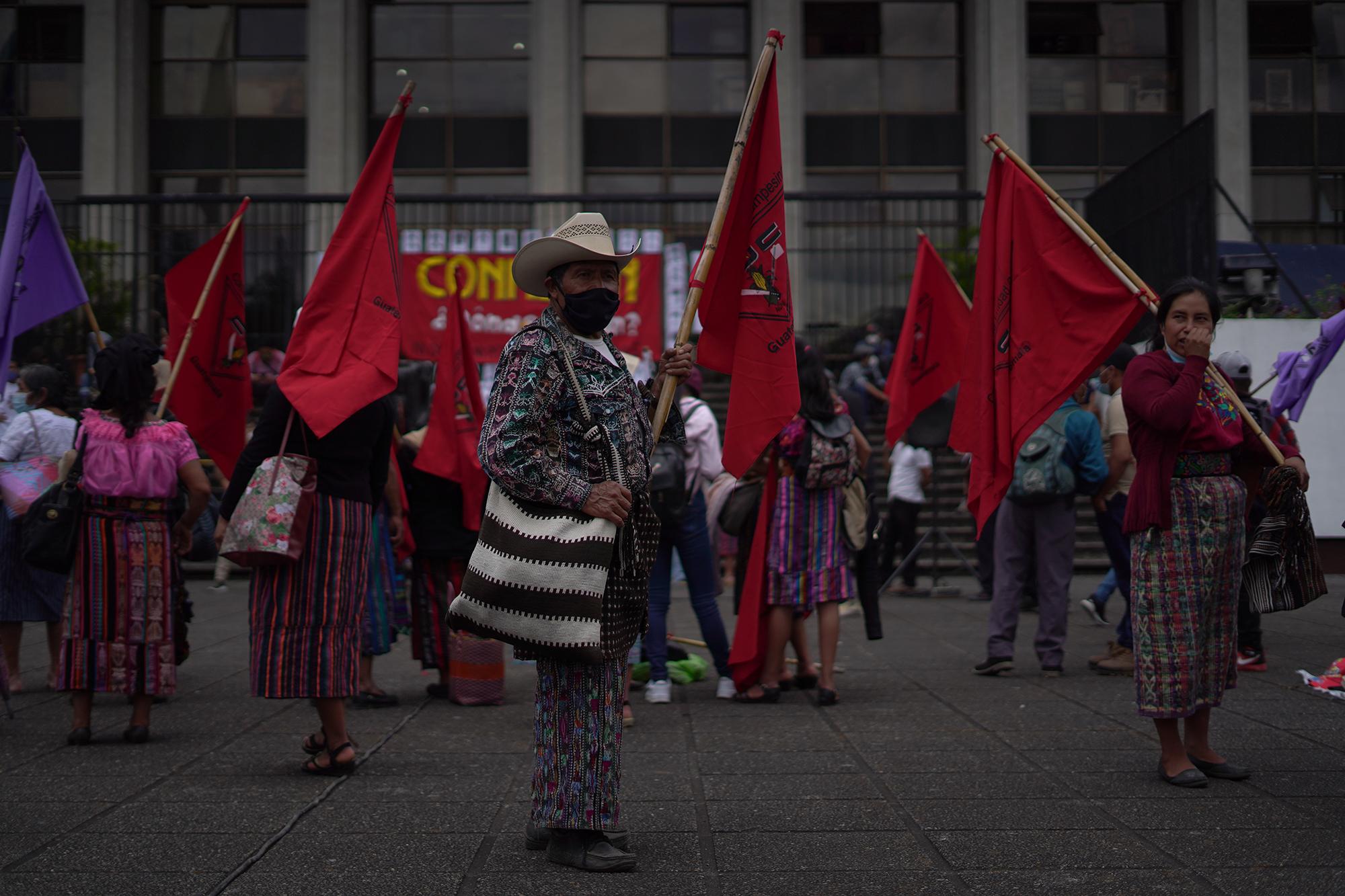 The written report, given to the Supreme Court by police officer Inmer Fuentes days after the arrest, says that the crew members from the tinted car were members of the General Civil Intelligence Directorate  (DIGICI), a unit of the Ministry of the Interior. Minutes before the arrest, a person named Cristofer Estrada called officer Fuentes. Days later, the Interior explained that DIGICI had collaborated with the Police and Public Prosecutor's Office and that this was standard procedure.
Prosecutor Sandoval: "These are different times at the Public Prosecutor's Office" 
The Special Prosecutor's Office Against Impunity (FECI), created over a decade ago to work closely with the international commission, now carries part of CICIG's legacy. Its director, prosecutor Juan Francisco Sandoval, has become a referent in the fight against corruption. He is an "anti-corruption champion," as the State Department's Bureau of International Narcotics and Law Enforcement Affairs (INL) said this past February 23. Sandoval is still trying to win the battle against Guatemala's corrupt in the courts, where there are about 100 cases that the CICIG investigated. But without the CICIG, Sandoval says the work is more complicated. "CICIG gave us great support, from the logistic to the political. If we were accusing politicians with power, someone had to give us a sort of cover, and the CICIG did that. Now, we don't have that."
The FECI did not disappear after the CICIG's expulsion because Attorney General Consuelo Porras signed accord 59-2019, through which that unit became a section of the Public Prosecutor's office. "That was partly because of pressure from the international community, above all, from the United States," lawyer Samayoa says.  
Sandoval, like the other justice officials, is the victim of judicial harassment. He has 55 lawsuits against him, a third of which were lodged by a retired military officer's foundation, Foundation Against Terrorism, that used to criticize the CICIG for allegedly "handpicking" cases to investigate. The last of these complaints arrived last week and was for something as trivial as having met with the diplomatic corps. They rebuke Sandoval because, supposedly, that is not one of his functions. "They are cases that could well be dismissed for lack of merit, but to the contrary, they remain open at the Public Prosecutor's Office. I always say that they are violating the principle of legality," Sandoval says.
Subtly, Sandoval recognizes that the attorney general and the FECI are in trouble. "These are difficult, different times for the AG. The CICIG isn't here, but the Public Prosecutor's Office has taken a lot of effort to match that logistical effort," he says.
When the CICIG left Guatemala in 2019, around 60 Guatemalan investigators were left unemployed. Attorney General Consuelo Porras had insinuated that she would absorb the CICIG personnel to strengthen the Public Prosecutor's Office, but this has not occurred, although FECI recruited another type of personnel. At the helm of the DAC, the unit that Foppa once directed, Porras installed a relative of hers (her niece's husband), although in August 2019 she defended the appointment, saying that he met the position's profile.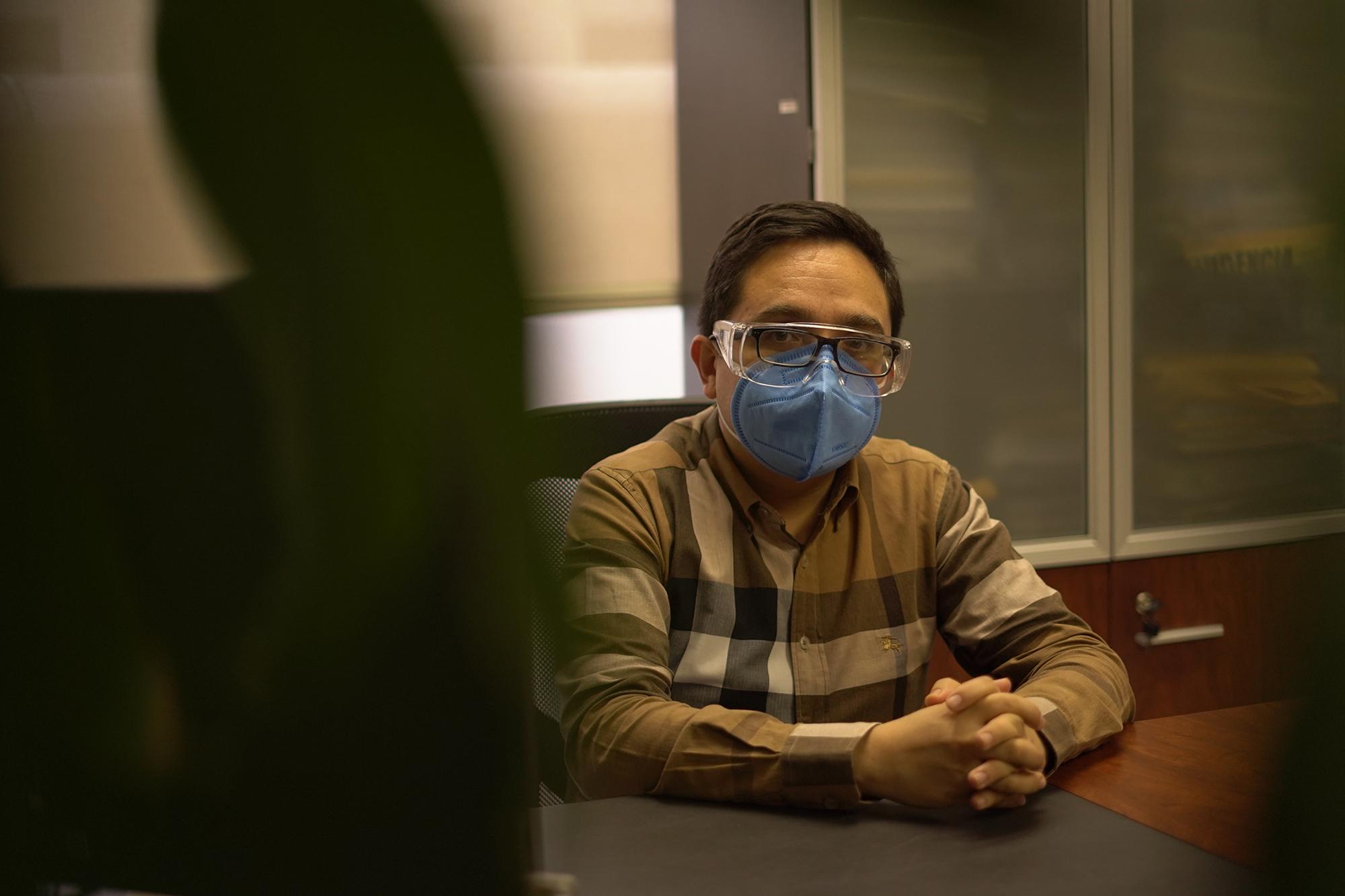 On June 2, days before US Vice President Kamala Harris's visit to Guatemala, President Alejandro Giammattei said in an interview with Reuters that it seemed to him that FECI's work was partial, biased, and motivated by political ideology. Giammattei later issued a statement saying that his words had been taken out of context, but Sandoval is cautious. "While the President's Office has cooperated when we have required information to investigate, one day the president of the Republic made a comment, very respectable, but ultimately it reflects how he feels about the work of the Public Prosecutor's Office. I am not going to overstate it. If the intention is to get me to say something to provoke a confrontation that later obligates me to recuse myself from some issue, he isn't going succeed, because my work does not target one particular person," he said. 
Sandoval affirms that the fact that Kamala Harris explicitly mentioned her support for the FECI during her visit to Guatemala was something important. "It was a big endorsement," says Sandoval. 
Meanwhile, in January 2020 the Guatemalan Congress created a commission to investigate alleged anomalies committed by the CICIG and the AG, and there are representatives who always take advantage of their public interventions to attack the FECI. When Sandoval is asked to provide the first and last names of those shady characters who are promoting impunity, the prosecutor again responds diplomatically. 
"Who are the figures promoting the persecution against you?" I asked him on June 11, in his office at the Public Prosecutor's Office. 
"If our work is dismantling illegal organizations, from power structures entrenched in the State with the ability to generate impunity, one has to see who has had power or who has been able to generate impunity through judicial activities, legal reforms."
"Is there a parallel power?" 
"Just look at the name of the cases under investigation. 'Parallel commissions' — that means that there is a formal commission and something parallel. That's how it is in everything. There are always parallel structures of impunity in the cases that we investigate, which try to push  so that they do not become public knowledge."
"In a previous interview, you told us that if the CICIG left, Guatemala would go back to the way it was before. Did that prediction come true?" 
"More than what I say, what the media publishes can be a barometer for what is occurring in society."
Sandoval says that it is not time to throw in the towel, partly because he has not noticed an increase in the threats and harassment against him; rather they have stayed at the same level for some years. This makes him think constantly of putting into motion a plan B, although he says that he tries not to give it too much thought. "For now, we have to continue as far as we are allowed," he says. He believes that, in the near future, they will try to get him out of the way. "My removal will not be through physical elimination, but through different ways. Getting me out of the way, arrested, I think that could be it, or through publicly discrediting me."
According to the Human Rights Ombudsperson, Jordán Rodas, Guatemala is going through a period of regression. "I thought we had hit bottom with Jimmy Morales, but no, Guatemala resembles an underground parking lot where there is always a basement underneath. We haven't reached rock bottom yet," he says. 
To describe the setback, Rodas explains that, among its magistrates, the Judiciary has appointed officials accused of peddling their influence in the selection of judges, the Supreme Electoral Tribunal has appointed as president someone with an irregular academic title, Attorney General Porras has not shown real support for FECI's work, and since October 2019, Congress has disobeyed a constitutional order to designate new magistrates for the high courts, according to the criteria of probity and transparency.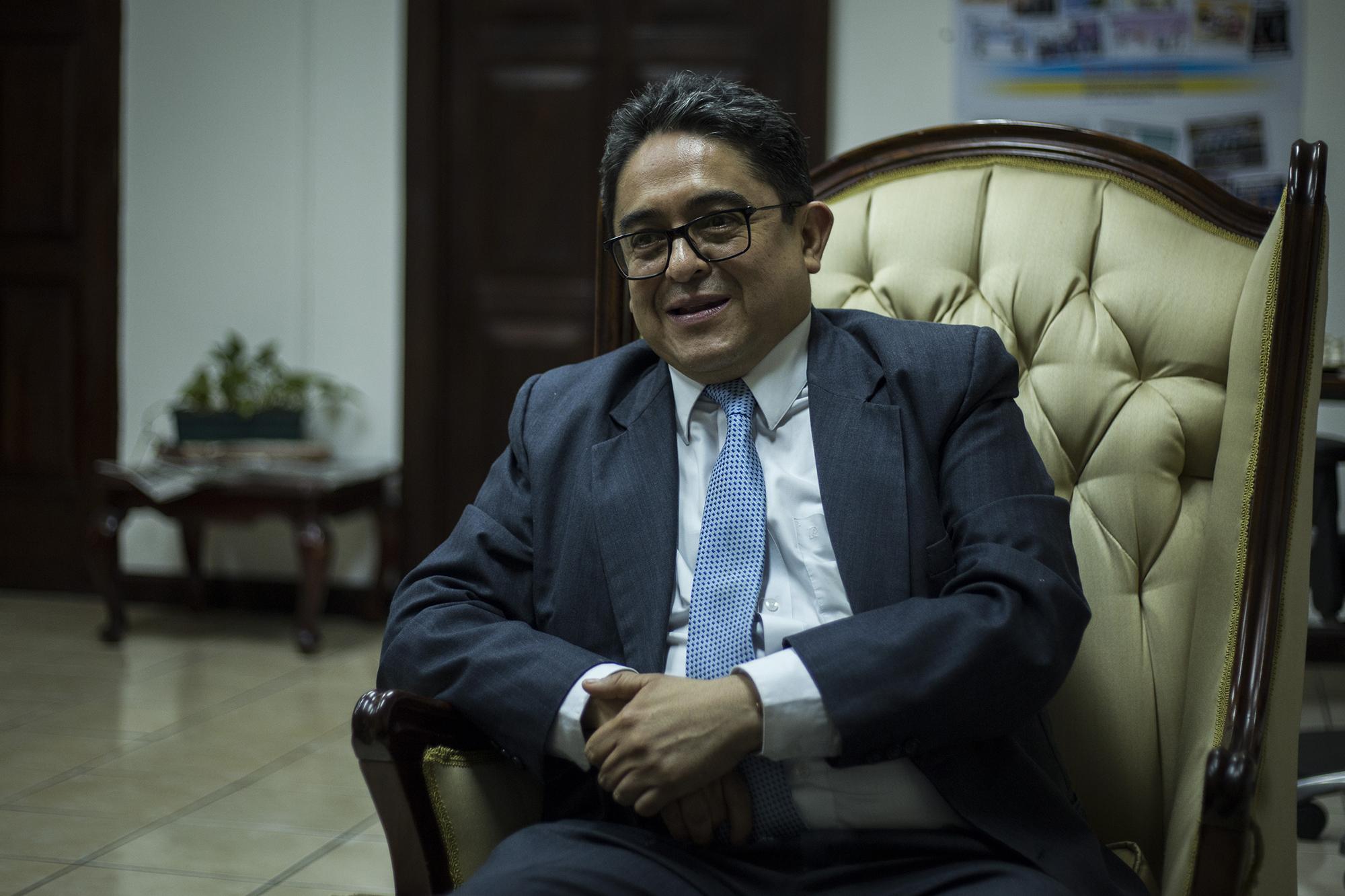 For Rodas, there's no doubt that another CICIG is needed. "The CICIG's presence strengthened the justice system's fragility. Many of us were emboldened. Today, amidst all the bad, there's hope in the international community. The United States already realized that there is no chance of cooperation if there is corruption; and if there is corruption, there will be more migration." 
Rodas has been a staunch defender of the CICIG and other judicial officers like Judge Erika Aifán. Rodas, for example, was the one who ensured that the CICIG's mandate was not terminated abruptly at the start of 2019. In addition, he filed an appeal on August 31, 2019, when the Supreme Court attempted to take away Judge Aifán's armored vehicle. Last May, Rodas also lodged a criminal complaint against Congress for embezzlement (misappropriation of funds), because a journalistic report revealed that a troll center had been set up in that institution to attack him and some other deputies.
Rodas points out that President Giammattei is leaving much to be desired. "I have not found him to be a good partner. Unfortunately, he doesn't have a human rights perspective and that shows in public policies. Institutionally, there isn't an attitude of respecting human rights," he says.
On November 21, 2020, facing the approval of the State's Budget in Congress, hundreds of people went out to protest the unequal distribution of state funding. Among the cuts were the budgets for the Human Rights Office, the public university, the judiciary, and malnutrition programs. The protests ended with dozens injured and the congressional building set on fire. The vice president of Guatemala, Guillermo Castillo, suggested that Giammattei resign and, although the budget was not approved in the end, there were mass arrests and the police crackdown led to two people losing an eye. Rodas recommended that the Minister of the Interior, who oversees the National Civil Police, be removed. He was not.  
Rodas will finish his term next year. He does not plan to seek reelection. "It is evident that I will not have support in Congress. A substantial number of deputies would prefer a 'soft' ombudsman, who doesn't rock the boat. A dolt [Un perejil]."
*Translated by Jessica Kirstein