After months of intense and discreet negotiations, Salvadoran civil society groups have struck an agreement with the four opposition parties represented in the Legislative Assembly of El Salvador —Arena, FMLN, Vamos, and Nuestro Tiempo— to jointly back a single 2024 presidential candidate proposed by civil society movements.
A consensus was supposed to be announced this week regarding a possible ticket formed by retired military officer, lawyer, and longtime Virginia resident Luis Parada and human rights advocate Celia Medrano, who two years ago was shortlisted for executive secretary of the Inter-American Commission on Human Rights. In the last few days, though, other names were added to the list, delaying the decision, according to Stanley Quinteros, secretary-general of the  Judicial Employees' Union of El Salvador (SEJES) and one of the leaders of the September 15 Alliance for a Safe El Salvador.
"The intention is to present a single ticket that represents both the left and the right," Quinteros told El Faro.
The opposition alliance is led by Sumar por El Salvador (in Spanish, "sumar" means to "add up"), a confluence of ideologically diverse social and political movements including the Coordinator of Popular Movements, Citizen Resistance, and the Alliance for a Safe El Salvador. Citizen Resistance is the most ideological diverse, encompassing politicians of the left, moderate right, and traditional right.
Most of these groups were formed in February 2020 in the wake of the institutional crisis provoked by President Nayib Bukele's entry into the Legislative Assembly flanked by soldiers, which was widely read as a near-coup d'état. They congregate, though, many small and diverse groups and organizations that have been active for years, some of them since the end of the civil war in 1992.
For over a year, Sumar has maintained backchannels of communication between the historically opposed right-wing Arena and left-wing FMLN parties, who for three decades until the election of Bukele in 2019 embodied political polarization in El Salvador.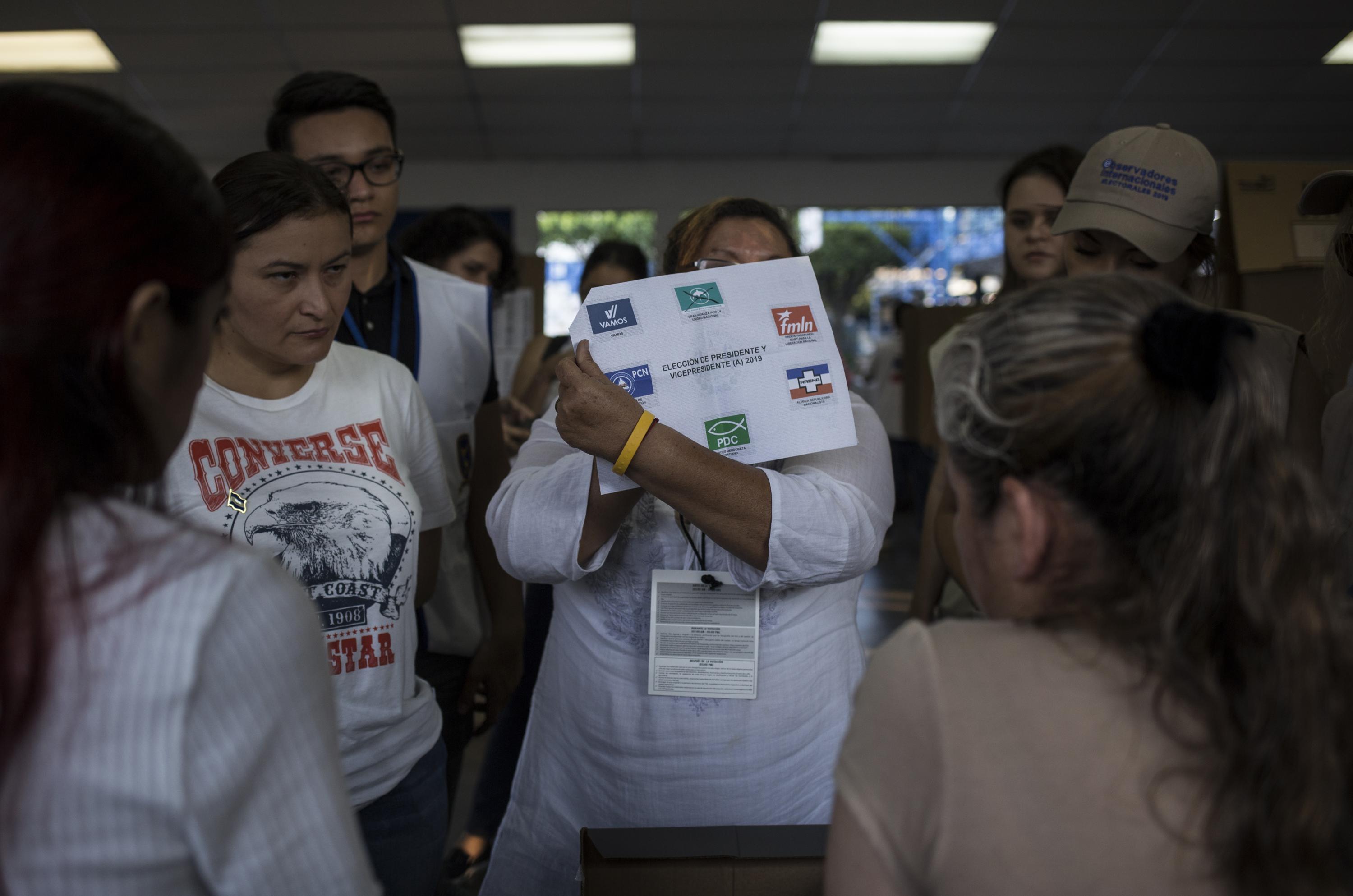 Negotiations to create Sumar began in earnest after mass demonstrations on September 15, 2021, bicentennial independence day, to protest issues including the president's dismantling of democratic institutions, the imposition of bitcoin as legal tender, a purge of senior judges just days before, the thwarting of the El Mozote massacre trial, and a Constitutional Chamber ruling acquiescing to Bukele's unconstitutional bid for an immediate second term. Among the thousands who marched in San Salvador were political leaders, feminists, environmentalists, students, doctors, Indigenous associations, and collectives of attorneys and judges.
According to nearly a dozen sources from Sumar who spoke with El Faro, the initiative draws  strength, too, from longstanding collectives and social movements who named delegates to participate in the talks. The sources add that members of a number of private foundations, think tanks, universities, and NGOs have joined in a personal capacity.
"Defining a minimal agenda took us a year because in the end we realized that what matters most is preserving as much democratic participation as possible", said one source. "Without this space, no particular cause has a chance to prosper."
The sources say that the alliance agrees that a common electoral front is the only way to sap support from a president who controls the entire state apparatus and is seeking illegal reelection. According to eight sources, the coalition has agreed that the candidates must not have a "questionable" past —meaning, in good part, a history in partisan politics— and must mostly have emerged from civil society. Luis Parada briefly registered with Arena in 2017 as part of a failed attempt to enroll as a presidential pre-candidate for the 2019 elections, but did not compete and received no space in party affairs.
Sumar proponents also came to a consensus that running a candidate under the banner of Arena or the FMLN is a non-starter.
Despite having the most representation among the opposition legislators, Bukele has presented these two parties as a scourge responsible for the country's woes. It is precisely because of the erosion —and profound internal crisis— of the traditional parties that Sumar planned for the opposition candidate to register with Nuestro Tiempo, a party founded in 2019 with only one sitting legislator. Salvadoran law requires that presidential hopefuls register with a party.
The deadline for new members to register with political parties for the 2024 elections is May 31, leaving Parada and Medrano with a week to fulfill the requirement. Parties must then, by law, define their candidates by July 5.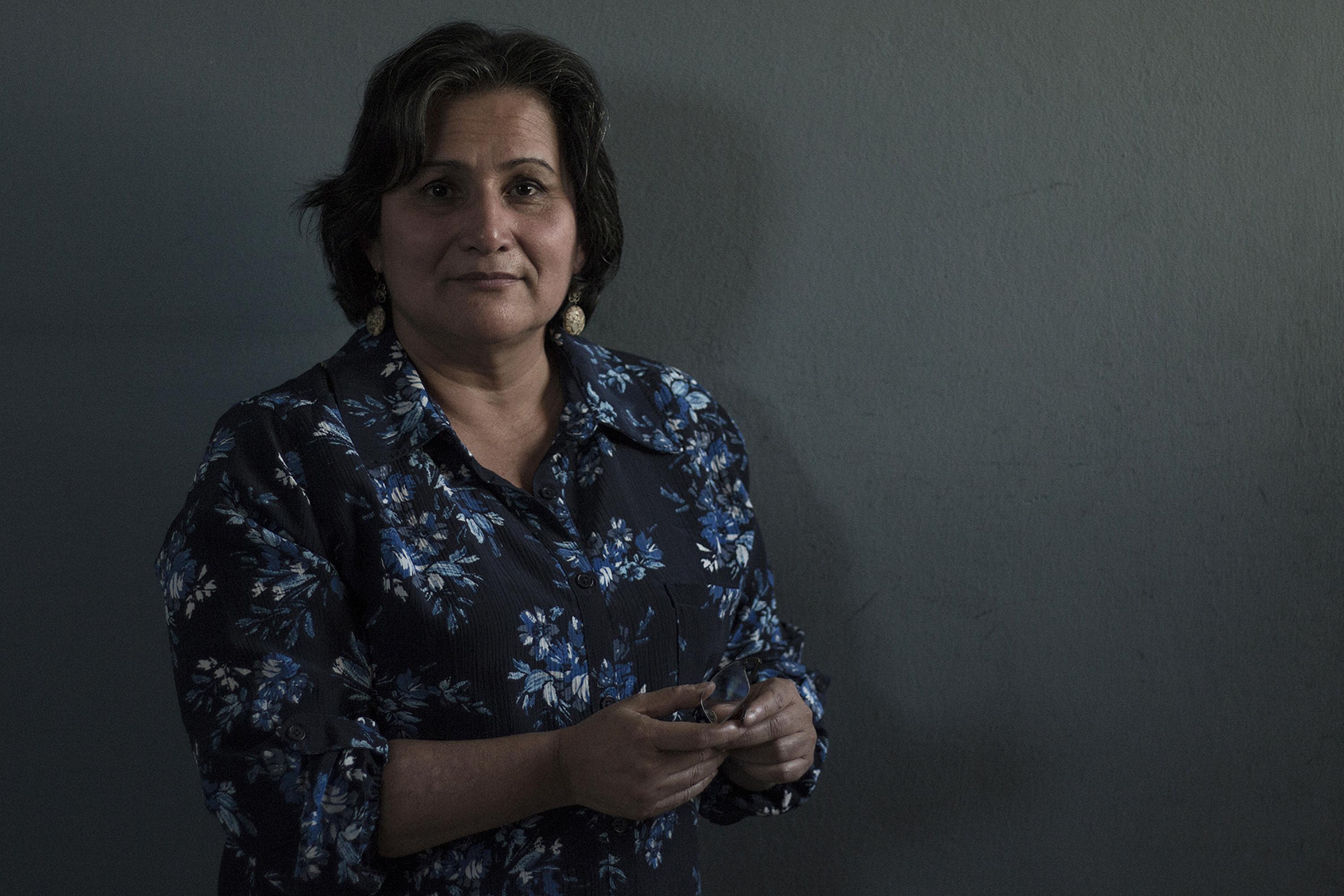 Contacted by El Faro, Parada —who spent last week in El Salvador and returned on May 19 to the United States— and Medrano declined to comment but did not deny knowledge of the deliberations surrounding their candidacy.
Claudia Ortiz, the sole legislator of Vamos who last year was believed to be preparing for a presidential bid, confirmed in an interview with El Faro last September that the construction of an opposition alliance was underway.
In recent months, Sumar expressly chose to negotiate away from the public spotlight and most of the sources who spoke to El Faro requested anonymity, for fear of government attacks. Each of the 11 sources reported personal, family, or institutional costs in recent months, suspecting that the situation would intensify after the alliance came to light.
The search for candidates —and especially the presidential race— has also stoked fears. "It hasn't been easy because there is a lot of fear. Almost nobody dares to participate because they know that they will immediately face serious attacks, especially from sectors aligned with Bukele," Rubén Zamora, a veteran politician and diplomat involved in the talks, told El Faro.
Their concerns are not unfounded. The Bukele administration, which controls the Attorney General's Office, Constitutional Chamber, judges of the country, National Civil Police, and Armed Forces, has been characterized by its permanent campaign of attacks against its political adversaries. These have included ad hoc judicial action and the instrumentalization of the state of exception to prosecute dissenters. Human Rights Watch has denounced the "dismantling of democratic institutions since Bukele took office." Amnesty International says the country is engulfed in a "crisis of democratic institutions."
Internal Debates in the FMLN and Arena
Four of the sources who spoke with El Faro —two from parties and two from civil society— asserted that both the FMLN and Arena have actively participated in articulating the alliance.
But the FMLN is particularly divided on how any alliance should be bridged. On May 18, leader Rodrigo Cerritos told Canal TVX that his party was seeking presidential candidates from its own ranks. But he then admitted that once they have made their pick they will seek out civil society to dialogue about the possibility of improving the presidential ticket.
"The FMLN will run its own candidates and will take them to a national gathering of conversation. If a sector of civil society proposes someone better, then let's discuss it, because this is the moment for us to bet on unity," said Cerritos.
Eugenio Chicas, a former FMLN leader and part of Citizen Resistance, has publicly stated that the FMLN should not seek the presidency. "Neither the Frente nor Arena should present a presidential candidate. This is the moment to construct a candidacy from civil society that can be coordinated, negotiated, put in motion in one, two, three small parties," he told El Faro in March.
In a follow-up interview in April, Frente spokesperson Vladimir Melara signaled the Frente's openness to alliances with parties beyond the left. He said that the party is interested in an alliance to seek the San Salvador Mayor's Office with Héctor Silva Hernández, a city councilman from Nuestro Tiempo.
In its 2022 national convention, the FMLN accorded that it could establish electoral alliances with Nuestro Tiempo and Vamos, but not with Arena or Nuevas Ideas. "The FMLN has shared what little it has. There are many ways for them to join the platform," said one of the sources from a political party.
The president of Arena, Carlos García Saade, confirmed to El Faro on May 2 that his party has met with various expressions of the Salvadoran left, but denied any official rapprochement with the FMLN. "We're like oil and water," he said.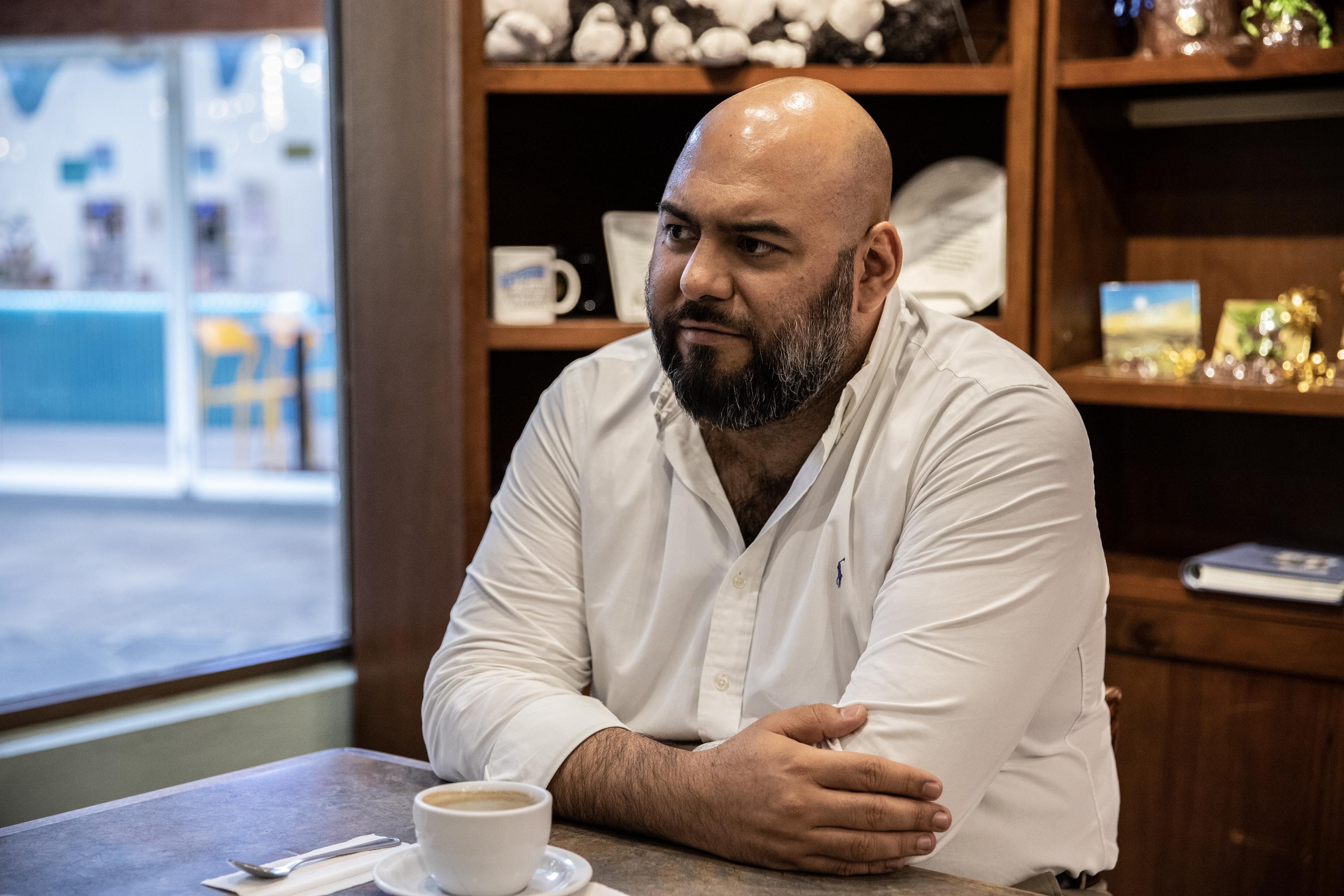 He immediately added: "What is important is that the candidate emerges from civil society and, if that happens, that we would be willing to offer our support." By all indications, if Arena is willing to lock arms with the FMLN it would be as a strict circumstantial alliance to face Bukele.
Negotiating the Ticket
For the past year, members of Sumar —which has a Facebook page and a Twitter account created in March— have periodically met at Central American University (UCA). The first meeting between political parties was held at the end of November in a hotel outside Guatemala City. To that point, the organizers had defined Sumar as a space for debate of solutions to the country's problems. 
Sources say the discussions had four pillars: creating spaces for dialogue, promoting dignity and human rights, fostering a culture of transparency, and improving the electoral system.
With the elections approaching, members called for a common electoral project, according to three sources, under the argument that social movements and civil society organizations should take on a role normally in the hands of political parties. "In Nicaragua they decapitated the parties and everything fell apart. We learned from that lesson, and that's why this time civil society is making a proposal to the political parties. That is how society becomes empowered," one of them remarked.
In Guatemala the parties agreed to cede to civil society the definition of the presidential ticket. Present at the time were García Saade, of Arena; Andy Failer, president of Nuestro Tiempo; and a representative of Vamos. The FMLN leadership did not participate in the meeting in Guatemala, but over time the party softened. Despite the internal debates, Secretary General Óscar Ortiz is now, according to four of the sources, part of the agreement.
As recently as last week, the focus of the negotiations remained on the definition of the presidential ticket. The Alliance for a Safe El Salvador proposed that Sumar evaluate more names before the final decision, postponing the possible selection of Parada and Medrano. "We decided to privilege unity in our project. This is important and probably the last opportunity we will have," said one of the sources.
According to another, the members of Sumar hope that the unified presidential ticket will also boost the candidacies of opposition parties in the legislative and municipal elections. The coalition has set a goal of 30 seats in the legislature, which would shatter the absolute grip of Nuevas Ideas and its allies. In 2021, the ruling party took 55 of 84 seats and allied parties Gana, PCN and PDC took another eight, totalling 63 — a 'supermajority.'
Each party will shape its own strategy in the legislative campaign, but parties like Nuestro Tiempo and Vamos have shown openness to coalitions. Failer, president of the former, said in a TV interview on May 17 that they are waiting for Vamos to confirm whether they will run joint legislative tickets. "It probably won't be in all 14 departments, but in at least six," he said.
Vamos had already announced that it did not plan on running its own presidential candidate; Claudia Ortiz, the party's sole legislator and most visible face, has announced that she will seek reelection to the Legislative Assembly.
Each party will decide whether to run candidates for the Central American Parliament, considered a less transcendent competition.
If it comes to fruition, Sumar will be the first broad opposition front to present a sole candidate in over a half-century. The most recent precursor is the National Opposition Union (UNO), an alliance in the 1972 elections between the Christian Democrat Party, the National Revolutionary Movement, and the Nationalist Democratic Union, with the goal of ending military rule.
The UNO candidate Napoleón Duarte failed to defeat Colonel Arturo Armando Molina in a contest that historians widely believe was marred by fraud.
Among Sumar are historic political leaders like Zamora, who ran for president in 1994 with a broad coalition on the political left; Ronal Umaña, the conservative former leader of the Christian Democrats; and José Miguel Fortín Magaña, the country's former head coroner and president of Freedom Movement.
A political party source in the alliance asserts that, while they are relevant to the project, they are not assuming leadership positions because "they're aware that a different generation's turn has come."
In separate interviews with El Faro, Zamora, Fortín, and Umaña confirmed that Sumar would make a candidate proposal for the parties to adopt this week.